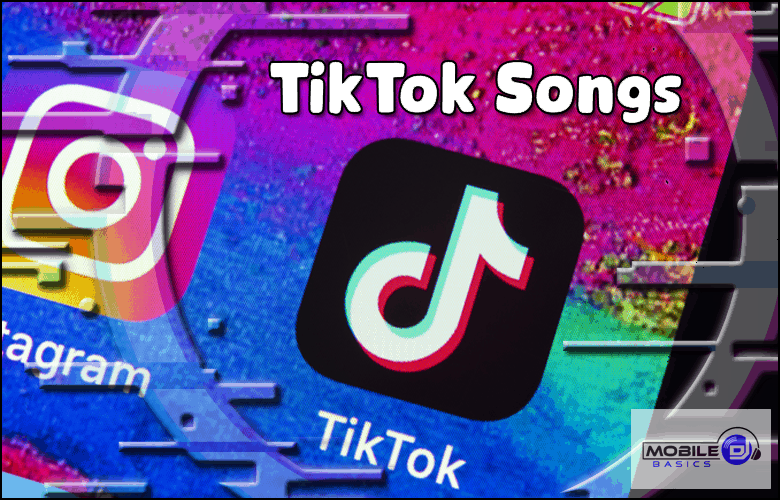 TikTok is a social media app for short-form content. Unlike Instagram, TikTok allows videos up to 15 seconds long and they can be posted from your phone or computer browser. It's like Vine, but with more features!
TikTok is the latest craze in social sites, and for good reason. It has taken over Twitter, Instagram, Facebook – just about any app that you can think of.
The one downside to TikTok? There are so many songs on it! How do you know which ones are worth listening to? Well never fear: we have compiled a list of songs from 2021 based on our own opinions and data from other sources. We hope this will help you find some new favorites!
This article lists the most popular viral TikTok songs so far this year so you can be sure not to miss out on any of them!
---
TikTok Songs 2023
In this blog post, we will explore the greatest TikTok songs of 2023. How do you know that a particular background music is good? There are many ways to judge whether or not music is worth listening to.
One way would be how often TikTok Songs are shared on social sites like Facebook. Instagram, and Twitter.
Another way would be how many times it's downloaded. If you are looking for a quick and easy way to share your videos, then TikTok is the app for you!
New TikTok Songs
A lot of artists are using the platform to get their songs out there! Here are some great new songs that you should check out. If you're looking for more DJ song lists, make sure to check our site frequently. We update monthly!
Luciover – L$d
Claire Rosinkranz – I'm too pretty for this
Nicki Minaj – Freaky Girl
Kevin MacLeod & Kevin The Monkey – Monkeys Spinning Monkeys
Olly Murs – Dance With Me Tonight
Tay Money – The Assignment
Drake – In The Bible
Lil Nas X – THATS WHAT I WANT
Lukas Graham – Mama Said
Bass Da Da Da
pinkpantheress – Just For Me
Tay Money "Trappers Delight"
347aidan – MEMORIES!
Doja Cat – Get Into It (Yuh)
DJ Noiz – Neon Moon
Megan Thee Stallion – Thot Shit
Chateau Pop – break my stride
MKTO – Classic
Conan Gray – Maniac
A-Wall – Loverboy
Coi Leray – TWINNEM
Tove Styrke – Borderline
Doja Cat – You Right X Luxurious
Hxllywood x Soulja Boy x Kayla Nicole "Sneaky Link 2.0"
If you want to find more new TikTok songs to play at your next event and be at the top of your game when it comes to keeping up with new music, keep reading.
---
HipHop TikTok Songs

If you are a mobile DJ and looking for the best Tik Tok songs to play at a school dance, then this section is for you. There has been an influx of new Tik Tok Hip Hop Songs that will be sure to get your audience on their feet!
Erica Banks – Buss It
Megan Thee Stallion – Body
Cardi B – Up
Kevin Gates – Big Gangsta
BIA – WHOLE LOTTA MONEY
StarBoi3 & Doja Cat – D*ck
YungManny – Clap For Em'
Doja Cat – Kiss Me More
Cardi B – WAP
LPB Poody – Batman
Chase B – For Me
Big Homie – Jelly
Aminé – Caroline
TooMuch – FYOTP
Coi Leray – BIG PURR
Lil Wil – Bust it open
Future – Tic Tac
SPOTEMGOTTEM -BeatBox
Soulja Boy – She Make It Clap
Nicki Minaj – Rake it up
Ski Mask the Slump God – Foot Fungus
Young M.A – Beatbox Freestyle
Cochise – Tell em
Tion Wayne x Russ Millions – Body (Remix)
---
TikTok Pop Songs

Music is one of the things that makes a difference to your mood. When you are feeling down, there is nothing better than listening to some good music.
Wildly popular new TikTok Songs from Olivia Rodrigo, Megan Thee Stallion, Justin Bieber, the Kid Laroi, Doja Cat, Cardi B, and Travis Barker on drums for everyone. TikTok videos lets you express yourself and find your voice in a way that's uniquely yours.
So if you're looking for some music to put a smile on your face, check out these best pop songs from TikTok!
Olivia Rodrigo – good 4 u
Ashnikko – Slumber Party
Issam Alnajjar – Hadal Ahebek
Charli XCX – Unlock It
T-Pain – Booty Wurk
The Backyardigans – Castaways
Masked Wolf – Astronaut In The Ocean
Ariana Grande – Motive
Olivia Rodrigo – drivers license
Justin Bieber – Peaches
The Kid LAROI – WITHOUT YOU
Bruno Mars – Talking to the Moon
Rihanna – Needed Me Remix
Pateezy – Beat it
FlyBoyFu – Laffy Taffy (Remix)
T-Pain – Bartender
Dua Lipa – We're Good
T-Pain – Up Down
Natasha Bedingfield – Unwritten
---
Country Music TikTok Songs

It's fun to watch other people's TikTok videos on your phone, but what if you want to make one? If so, then I've got some great news for you! TikTok music has an entire genre of country dance songs just waiting for someone like you to come along and use them in their viral video.
Most of these are really common tunes from years ago – they're classics in the making! You can hear all of them on YouTube too, so be sure to check those out first before coming back here.
Morgan Wallen – 7 Summers
Josh Turner – Would You Go With Me
Billy Currington – We Are Tonight
Mason Ramsey – Twang
Uncle Drank – Hickstart My Heart
Blanco Brown – The Git Up
Noah Schnacky – Meet the Man
Gretchen Wilson – Here For The Party
Nu Breed – Welcome To My House
Number9ok – Garage Room Freestyle
Ashley Monroe – You Ain't Dolly
Morgan Wallen – Spin You Around
Morgan Wallen – The Way I Talk
Craig Morgan – International Harvester
David J – Lost My Heartbreak
Surface – Let Me know
Jamie Ray – MAGIC CITY COWBOY
Noah Hicks – I Can Tell You're Small Town
Coffey Anderson – Mr Red White and Blue
Riley Green – Different 'Round here
Walker Hayes – Fancy Like
Justin Moore – Bait A Hook
---
Have You Ever Watched a TikTok Video?
If not, then you are missing out! TikTok is an app that allows users to create and upload their own short videos. The creators of these dance videos can interact with other TikTok creators who post similar content, or they can share it on other platforms such as Instagram, Facebook, YouTube and Twitter.
Just like any new type of technology in the market today, TikTok has its pros and cons:
What do people love about making TikTok music videos?
Pro – TikTok users love to make videos because it gives them an opportunity for creative expression. They can record their unique dance moves, and don't have to worry about being judged on what they look like or how good their skills are at dancing; all that matters is capturing the right moment in time!
Pro – TikTok videos are easy to make.
Con – The videos are short.
The TikTok app is a popular platform for everything from funny videos to serious news. So if you're looking for the best songs on this social site, then we have got you covered! Our list of the most popular music videos will keep your dance moves fresh and ready-to-go at any time – whether it's for wedding planning or a fun school dance.
---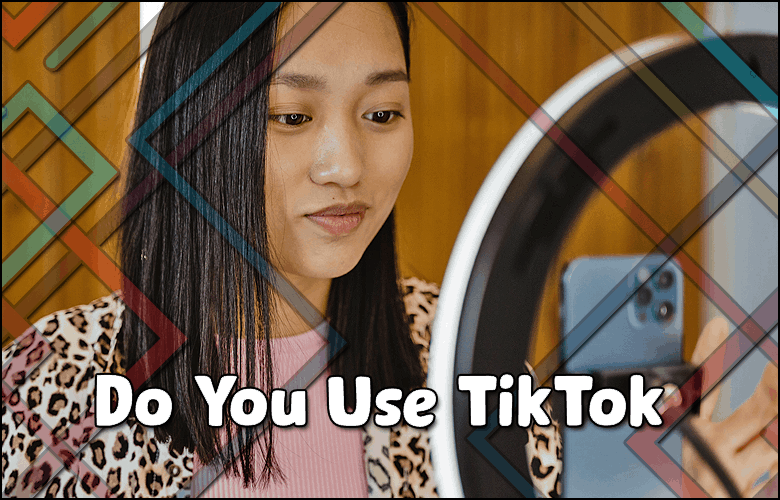 Top TikTok Content Creators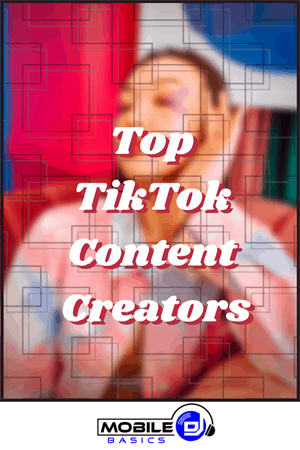 The online world is constantly changing. TikTok is a social app that allows you to create videos and share music videos with your followers.
It's different than YouTube because there are no editing tools, so what you see in the video is what people will see when they watch it.
You can also use TikTok video as a live streaming platform where you can chat with other TikTok users who are watching the stream.
What makes videos on TikTok better than YouTube is that it's much easier to make and doesn't require any editing skills or expensive software.
There are many TikTok stars out there who have gained fame for their posts on the app – but which ones are best?
Here's our top list of 10 TikTok content creators you should be following!
Khabane lame
Zach King
Will Smith
Kimberly Loaiza
Burak Ozdemir
domelipa
The Rock
---
Who Should Use TikTok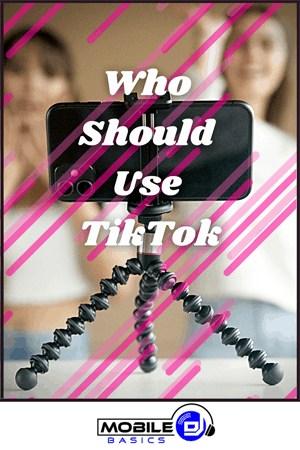 TikTok is an app where people can record videos, complete a dance challenge and share them with their friends. When someone shares a video on TikTok, they are given the option to add some music so that it feels more like an actual song.
It allows users to share viral videos with their followers and discover new content from other creators within the app.
It's also a place where you can find some of the funniest, weirdest, and most creative video ideas on this planet!
TikTok is the latest app to take over the world. It's a place for people to share short video clips of themselves doing something interesting or just having fun.
But TikTok videos isn't just about teens dancing, it can be a great place to learn about cooking or home projects as well!
---
Can You Become TikTok Famous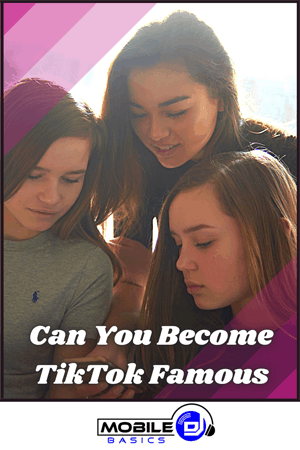 The app TikTok, and its sibling Musical.ly, are among the world's most popular apps.
The developers of these apps have taken advantage of this popularity by using these platforms to create a new form of content creation in which users can upload videos and share them with others on social sites like Facebook or Twitter.
TikTok is a video sharing app that allows you to share videos of yourself with your friends and followers. It has been around for over four years, but it's only in the past year or two that it became popular and began to grow exponentially.
Tik Tok stars can make hundreds of thousands of dollars just from their ads alone on the app dancing to songs on TikTok music from Doja Cat, Jawsh 685, Megan Thee Stallion and others- what does this mean for you?
A lot of people are becoming more and more interested in going viral on TikTok, so I thought it would be a good idea to post some of the most popular songs on here. There are many different types of categories for you to choose from such as comedy, beauty, dance, etc.
So what are you waiting for? Get your phone out and start clicking!
---
Why Should a Mobile DJ Company Use TikTok?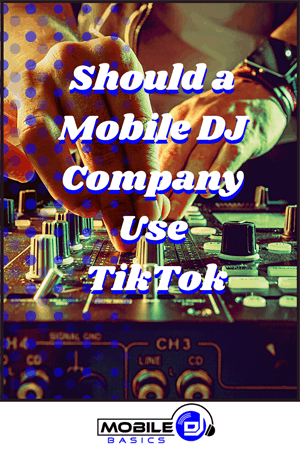 In the world of mobile DJing, it is important to stay on top of what your audience needs and wants. TikTok provides a great platform for content creators in any industry to share their knowledge and expertise with clients around the world.
Mobile DJs are always looking for new ways to promote their services. With so many media platforms available, it can be hard to know which new ones will work best for your business.
TikTok is a platform that has been gaining popularity over the last few years and with good reason. It's a great way to get your name out there while having fun in the process!
Tips on how to get more followers, likes, and views on TikTok.
Get more likes on your video with these Tik Tok music clips.
These TikTok Songs will help you get more likes
Grow your TikTok Channel using these songs
TikTok allows people to upload raw footage which means there is no editing necessary whatsoever! Unlike YouTube, where you have to edit your video down before uploading it, Tik Tok does not require editing whatsoever so all of those crazy ideas can be shared for everyone to see!
---
Create an Interesting TikTok Profile
You know the saying, "The first impression is everything." Well it's true for social media too! If you want to attract followers on TikTok and be able to share your creativity with others in a more intimate way than Instagram or Facebook allow, then an interesting profile is crucial.
One of the most important factors that people look at when deciding whether they should follow someone on these types of apps like Tik Tok are ones' profiles.
Here are some tips for creating an interesting TikTok profile:
-Create an account on TikTok with your DJ name and a picture of yourself at an event.
-Complete your profile with a description of yourself, so people know who they are following. Include what you post in the parentheses after your name to give them an idea about that content
-The description should be filled out with information about what you do as well as contact info for booking gigs.
-Upload at least one video showcasing some part of your personality
-Display all three sections on TikTok – music videos, boomerangs and live
TikTok is all about creativity, so channel your inner artist to create the perfect profile. Your pictures and videos will show up on a grid layout with other Tik Tok users' content, which means you want them to stand out if people are going through hundreds of submissions in one sitting!
Follow these guidelines for creating an engaging experience that'll make potential followers take notice: – Upload at least 10 photos or videos total – Add filters – Keep watch over spelling and grammar mistakes.
---
Conclusion
TikTok is the modern-day version of a mix-tape. It's an app where anyone can upload short fun videos with music in their background, often accompanied by dancing or lip sync performances that capture attention and entertain millions around the world. This list includes some examples from our favorite Tik Tok songs so far!
Did you find a new song to add to your TikTok dance music playlist? This song list is not complete – We will continue to add new songs as we find them.
We hope you've enjoyed this list of the best TikTok songs!
---
---
Read More
---
Pins for Pinterest
If you like what you see, feel free to share some love on Pinterest <3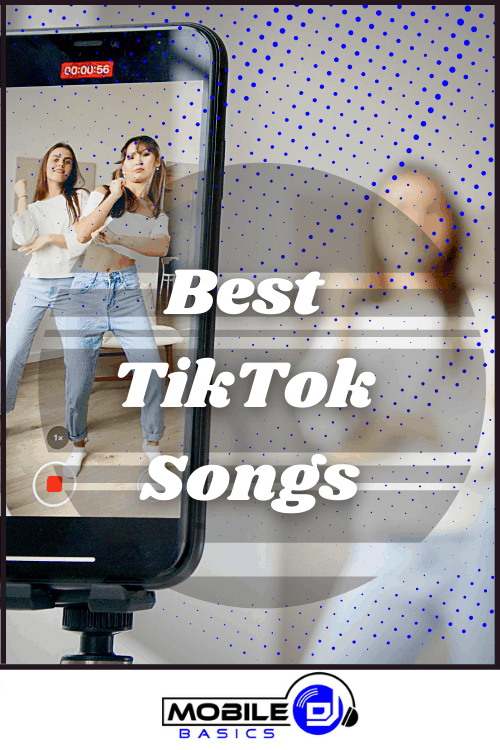 Popular TikTok Songs 2023 | Famous Viral Tit Tok Dances