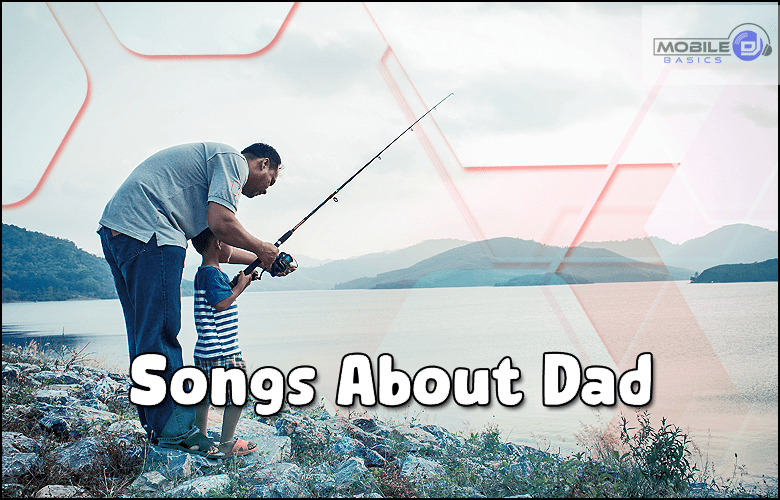 Last Updated on September 8, 2023 by Ryan Conlon | 🕒 5 min Read Time
---
No matter who your dad is, there's a song out there that captures what it's like to be father and son or daughter. Whether he's a soft-hearted teddy bear or a strict disciplinarian, these tunes will have you understanding and appreciating your old man more than ever.
So plug in your headphones, press play, and get ready to feel the love. Here are six of our favorite songs about dad. Happy Father's Day to all the fathers out there!
Songs About Dad
There are so many songs about dads out there, but which ones are the best? As mobile DJs, we wanted to take a look at some of our favorite songs about dad and share them with you. Whether you're celebrating Father's Day or planning music for an upcoming wedding.
I'm so excited to be able to share this playlist of my favorite songs about dad. A mix of classic tracks, newer hits and some more obscure gems you may not have heard before.
Best New Songs About Dad
Jax – Like My Father
Thomas Rhett – Things Dads Do
Camila Cabello – First Man
Cole Swindell – Dad's Old Number
Luke Bryan – Build Me A Daddy
Richard Marx – Dance With My Father
Zac Brown Band – My Old Man
Redlight King – Old Man
Gabby Barrett – The Good Ones
Coldplay – Daddy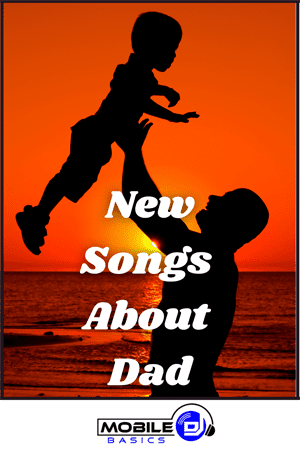 It can be hard sometimes to find the perfect song, so we've compiled a list of some current favorites. These are happy songs that will have everyone feeling nostalgic and starting off on the right foot.
Take a look at some of the other songs in this article from Trace Atkins, John Lennon, Craig Campbell, Randy Travis and Others.
Jax – Like My Father
Jax has been one of the most promising artists in pop music. Her soulful voice and catchy hooks have won her fans all over the world, and she's only getting better with age.
Her new song "Like My Father" is a perfect example of his talent, and it's sure to be a hit with audiences everywhere. If you're a fan of Jax or just like good music, you need to check out this song!
---
Father's Day is a time to reflect on everything our dads mean to us. For many of us, they've been a source of support and guidance throughout our lives. They've helped us through tough times, and shared in our celebrations.
And, of course, they've always been there for a listening ear and a shoulder to cry on. In honor of Father's Day, we're taking a look at some classic songs about dads.
From heartfelt ballads to upbeat tunes, these songs are sure to make you smile – and maybe even shed a tear or two.
Classic Songs About Dad
June is Father's Day month, and many people will be looking for songs to dedicate to their dads. While there are plenty of modern tracks about fatherhood, we thought we'd take a look at some classic songs that pay homage to fathers.
Whether you're looking for something heartfelt or funny, these tunes are sure to get your dad's attention!
The Temptations – Papa Was A Rolling Stone
Luther Vandross – Dance With My Father
Eric Clapton – My Father's Eyes
The Winstons – Color Him Father
Yusuf / Cat Stevens – Father & Son
Harry Chapin – Cat's in the Cradle
Dolly Parton – Daddy's Working Boots
Gladys Knight and the Pips – Daddy Could Swear, I Declare
Bruce Springsteen – My Fathers House
Loretta Lynn – They don't make 'em like my Daddy Anymore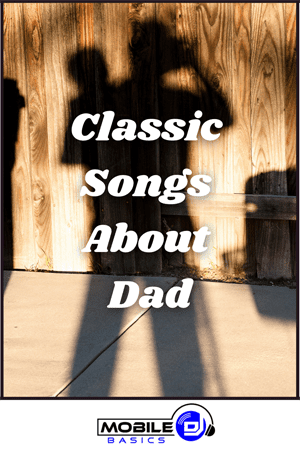 There's nothing quite like a classic song about dad to get you in the Father's Day spirit. Whether it's mourning the loss of a father, celebrating the joys of fatherhood, or simply reminiscing about good times with dear old dad, these tunes will have you feeling all the feels.
---
Country Songs About Dad
What is the best country song about dads? Well, that's a tough question, but we're going to take a stab at it.
We've gathered some of our favorite country songs about dads and we want to share them with you. Whether your dad is a mechanic or a farmer, these songs will make you proud to call him dad.
George Strait – The Best Day
Sawyer Brown – The Walk
Sara Evans – You'll Always Be My Baby
Gary Allan – Tough Little Boys
Brad Paisley – He Didn't Have To Be
Conway Twitty – That's My Job
Holly Dunn – Daddy's Hands
Alan Jackson – Drive (For Daddy Gene)
Emerson Drive – A Good Man
Reba Mcentire – The Greatest Man I Never Knew
Kellie Pickler – The Letter To Daddy
Keith Urban – Song For Dad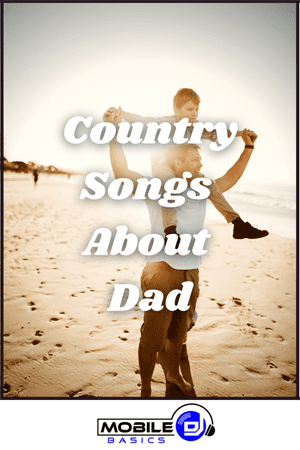 There are plenty of great tunes out there that pay tribute to the special men in our lives. Whether your dad is a tough and rugged outdoors man or a soft-spoken teddy bear, there's a country song for him.
So put on your favorite hat and boots, crank up the band and celebrate Father's Day the country way.
George Strait – The Best Day
In the music world, there are a few big-name artists who always seem to make the charts. George Strait is one of those artists. With dozens of number one hits, Strait has proved that he is a force to be reckoned with in the music industry.
In the song "Best Day" he sings about spending time with his dad, who was a hard-working man, but he still found time to spend with George.
The song is not only meaningful because it tells how important fatherhood can be but also because it has given people hope that they too will find their own "best day."
---
Best Father's Day Songs
Dads are important. They help us learn how to ride a bike, throw a ball, go fishing, and so much more. In honor of Father's Day, we've compiled some of our favorite songs about dads. Whether you're a dad or know one, these tunes are sure to make you smile. Happy Father's Day!
Lonestar – Mr. Mom
Will Smith – Just The Two Of Us
Ashley Marina – You'll Always Be My Hero
Chrisette Michele – Your Joy
Kelly Clarkson – Piece by Piece
George Strait – A Father's Love
Owl City – Not All Heroes Wear Capes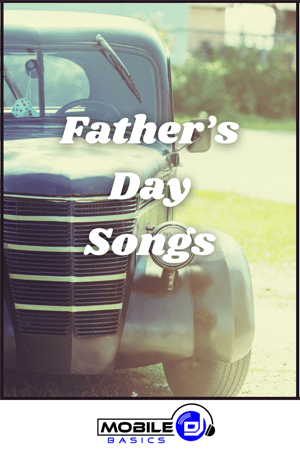 Father's Day, a day to celebrate all of the amazing dads out there. If you're looking for some tunes to help you show your appreciation, we've got you covered. From classic rock anthems to modern pop hits, these songs are sure to get any dad's toes tapping. So put on your party hat and raise a glass in honor of the fathers in your life!
This Daughter wanted to give her father a Father's Day surprise, so she re-wrote the lyrics to "Seven Years" by Lukas Graham. Check out the video below.

---
Songs With Dad in the Title
We all have that one song that reminds us of our dad. The song always brings up memories of when you were younger and your dad would be in the kitchen cooking breakfast, or when he would take you to the park for a picnic on Sunday mornings.
Beyoncé – Daddy Lessons Ft The Dixie Chicks
Everclear – Father of Mine
Tyler Wood – Dad
1GN – Daddy's Girl
George Michael – Father Figure
Beyonce – Daddy
Randy Travis – My Daddy Never Was
Jon Baker – Thank you for being my Dad
Harry Nilsson – Daddy's Song
Abby Anderson – Daddy
Paul Overstreet – Seein' My Father In Me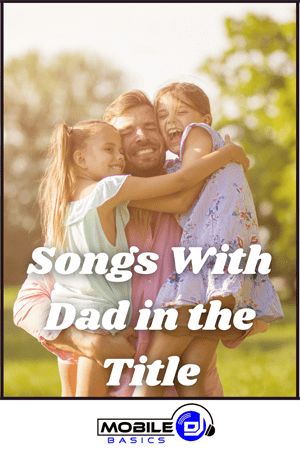 One dad's go-to song is "Father, Father" by Kool & The Gang. It was his son's favorite song to dance to when he was little. Now, as a DJ, this father can't help but play it for the next generation of dads and their kids at every event!
What are some songs that you love with 'Dad' in the title?
---
Songs About Father and Sons
In any family, there is a relationship that is particularly special – the one between a father and his son. This bond can be incredibly strong, and it's often explored in music. Whether it's a father singing about how proud he is of his son, or a son thanking his dad for all he's done for him, these songs are sure to make you feel the love between fathers and sons. Here are some of our favorites!
Chris Lane – Ain't Even Met You Yet
Thomas Rhett – Sixteen
Elvie Shane – My Boy (TikTok Songs)
Trey Pendley- Daddy's Son
AJ Sanders – Chevy and Daddy
Lee Brice – Boy
Rodney Atkins – Watching You
Jimmy Wayne – I Love You This Much
Brain Wright – Daddy's Truck
Billy Currington – Walk A Little Straighter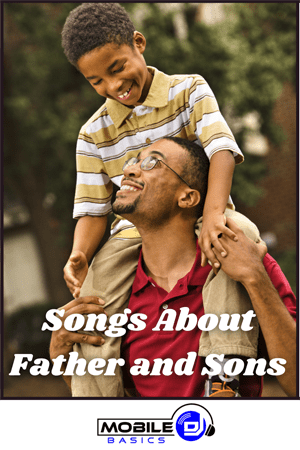 When you're a DJ, it's not always easy to find the right song for your set. Sometimes, you want something that will get people out on the floor and show them how much fun music can be. Other times, you might need a song to take people back down memory lane or remind them of their first drive with their dad.
The songs in this playlist are perfect for those occasions. Some of these songs may even make you tear up! Regardless of what kind of mood they put you in and what memories they evoke, all of these songs have one thing in common: dads and sons featured prominently as characters within the lyrics.
Chris Lane – Ain't Even Met You Yet
There's just something about Chris Lane that makes you want to root for him. The country singer has just released his latest song "Ain't Even Met You Yet." The song is about the excitement of meeting his child for the first time. In a recent interview, Lane said, "I wrote this song from the perspective of being a dad – really excited about this new chapter in my life." We can't wait to hear it!
---
Songs About Fathers and Daughters
On Father's Day, many people take the time to reflect on the important role that fathers play in their lives. Though the relationship between a father and daughter can be complex, there are also countless songs that celebrate it.
Tim Mcgraw – My little Girl
Paul Simon – Father And Daughter
Cody Johnson – God Bless the Boy (Cori's Song)
Miley Cyrus – I Learned From You
MaRynn Taylor – Dads and Daughters
Steven Curtis Chapman – Cinderella
Thomas Rhett – To The Guys That Date My Girls
Krystal Keith – Daddy Dance With Me
The Shires – Daddy's Little Girl
Jennifer Smestad – Half The Man
Chuck Wicks – Stealing Cinderella
Kenny Chesney – Don't Blink
Chad Kaney – Daddy's Little Girl
Jewel ft. Dolly Parton – My Father's Daughter
Zac Brown Band – The Man Who Loves You The Most
Zac Brown Band – I'll Be Your Man (Song For A Daughter)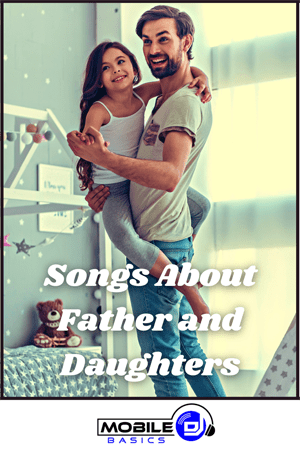 When it comes to songs about fathers and daughters, there are few things more powerful than a melody that speaks to the heart. Whether it's a song that celebrates the bond between a father and daughter or one that captures the pain of losing a dad, these tunes have the ability to touch us in ways that words alone never could.
In honor of Father's every where, we've put together a playlist of some of our favorite songs about dads and daughters.
Some of these songs would be good for a father daughter dance and how it is a great way to celebrate your relationship between a father and daughter. It can be a special time for fathers and daughters to bond with each other before they go off into the world on their own. This was a popular father Daughter Dance songs years ago when it first was released.
Tim Mcgraw – My little Girl
There's just something about Tim Mcgraw's song "My Little Girl" that makes you want to crank up the volume and sing along. The emotions in the lyrics are so powerful, and they're sure to tug at your heartstrings.
Whether you're a parent yourself or just appreciate the amazing bond between a parent and child, this song is definitely worth listening to. Come on, I know you can't resist clicking on the play button! 🙂
---
Songs About Being a Father
Being a father is one of the most rewarding jobs someone can have. The dad in you will want to be proud of your son or daughter no matter what they do, but it's important not to forget that being a parent means teaching them about life and helping them grow up.
Darius Rucker – It Won't Be Like This for Long
Trace Adkins – Just Fishin'
Creed – With Arms Wide Open
The Game – Like Father, Like Son
Trace Adkins – Then They Do
Billy Ray Cyrus – Ready, Set, Don't Go
George Strait – Love Without End, Amen
Bill Withers – I'm Her Daddy
Brantley Gilbert – Man That Hung The Moon
Kane Brown – For My Daughter
Billy Joel – Lullabye
Jay-Z – Glory
Nas – Daughters
Kanye West & Jay-Z – New Day
John Mayer – Daughters
Stevie Wonder – Isn't She Lovely
Heartland – I Loved Her First
Kenny Chesney – There Goes My Life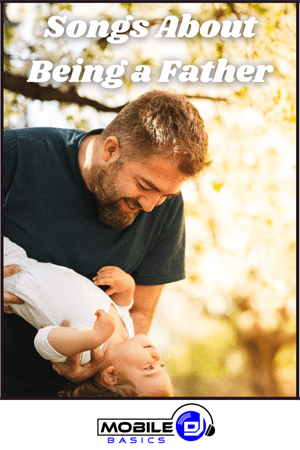 Fathers are often the unsung heroes of society. They work hard to provide for their families and often put their children first.
But what about when fathers want to express themselves through music? There are plenty of songs out there that celebrate fatherhood, but here are a few of our favorites.
---
Songs About Missing Your Father
Missing your father can be a difficult experience. For mobile DJs, it can be tough to find songs that relate to that feeling. Here are some songs about missing/losing your father that will help you feel connected to others who have gone through the same thing.
Cole Swindell – You Should Be Here
Lee Brice – I Drive Your Truck
Ed Sheeran – Visiting Hours
Matt Stillwell – Hey Dad
HARDY – Give Heaven Some Hell
Cole Swindell – Dad's Old Number
Scotty McCreery – How Ya Doin' Up There
Diamond Rio – One More Day
Faith Hill – There you'll be
Keith Urban – Tonight I Wanna Cry
Dani & Lizzy ~ Dancing in the sky
Diamond Rio – I Believe
Westlife – I'll See You Again
Lonestar – Not a Day Goes By
Collin Raye – If You Get There Before I Do
MercyMe – I Can Only Imagine
Brad Paisley – When I get where I'm going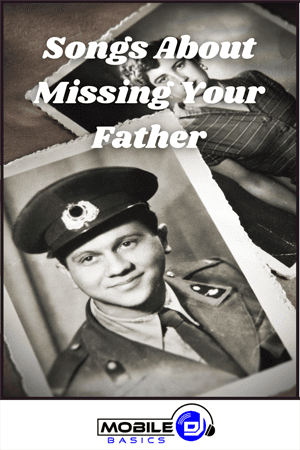 Losing a parent is hard. Losing your father can be especially tough. These songs are about the pain, anger, and sadness that come with losing your dad. But they also offer hope and healing. Whether you're struggling with your loss or supporting someone who is, these songs can help you feel understood and loved.
Luke Bryan – Drink A Beer
Don't be fooled by the title. Luke Bryan's Drink A Beer may sound like a party anthem, but it's actually a song about loss and grief. In the song, Bryan reflects on the life of a friend who died too young, and how he wishes he could have one more conversation with him.
---
Conclusion
Songs about dad are a common theme in the music genre. Dads share so much of themselves with their children and we often want to express that gratitude through songs, poems or stories.
To celebrate Father's Day this year, we want to challenge you. As a gift to your father or the man in your life who has been there for you unconditionally, share with us what songs are about dad. We'll compile our favorites and show them off on social media!
---
Read More
---
---
---
Pins for Pinterest
If you like what you see, feel free to share some love on Pinterest ❤️
101+ Emotional Songs About Dad | Songs Celebrating Fatherhood 2023
From discovering new songs to getting more gigs, I'm excited to share the wealth of knowledge I've gained through many years of DJing. [email protected]