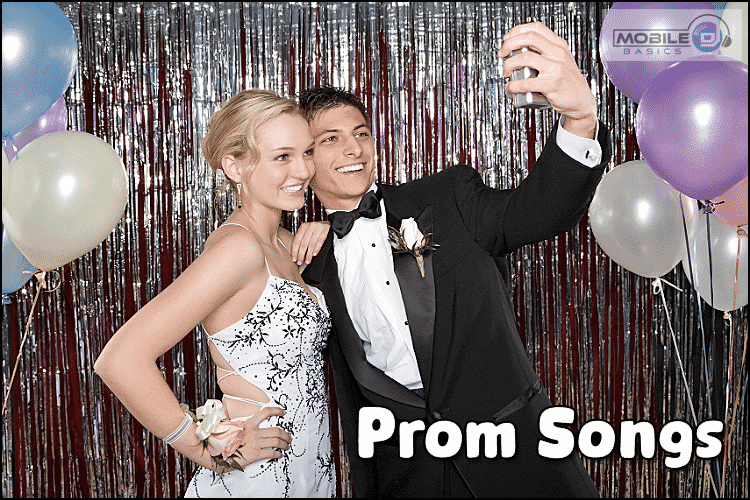 The most beautiful time in the life of a high schooler is the lovely and romantic prom night. Held at the end of the year, prom night is an annual party held for the students where the boys wear black suit tie or informal suits, and the girls wear dresses and dance with each other.
If your school's prom night is approaching and you want to make the right impression on your prom partner and perhaps ignite the beautiful fire of love, choosing the right Prom Playlist is incredibly important. Well, that's the goal of this article.
Many prom songs have come and went, but we're interested in newer, modern, and beautiful prom songs. So, to help you have a great night with fantastic, romantic, and sweet tunes with your partner, we've collected some of the best prom night songs from 2021 and recent years.
---
New Prom Songs 2021
Time to hold your partner's hand and bring them to the dance floor? Well, you're going to want to pick the perfect dance songs for that. Moving around to every song isn't possible, and making sure the song choice was perfect for couple dancing is necessary, especially at Prom Night.
Here is a Song List For Your 2021 Prom Dance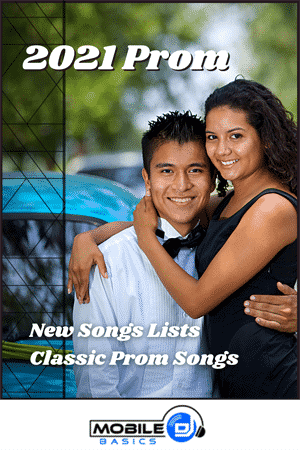 24kGoldn – Mood
Cardi B – Up
Megan Thee Stallion – Body
BLACKPINK – How You Like That
Saweetie – Best Friend
DaBaby – ROCKSTAR
Selena Gomez – Baila Conmigo
Jason Derulo – Savage Love
The Weeknd – Save Your Tears
24kGoldn – Coco
Dua Lipa – Levitating
BLACKPINK – Ice Cream
Billie Eilish – Bad Guy
Ariana Grande – positions
So, which song to choose? You might be wondering. Why you're going to select the fresh and fun Prom Dance Songs that 2021 has brought forth.
And amazingly for you, we've made the perfect list you can shake your body and move around to, so you don't have to worry about having a sweet and incredible Prom Night.
The Weeknd – Save Your Tears
One of the hottest songs of 2021 yet is the incredible single by The Weeknd known as "Save Your Tears." It is an upbeat yet slow song that mesmerizes the listeners and soothes the environment. It'll be the perfect start to your Prom Night and will bring you into a dancing mood for a fun and exciting Prom Night adventure.
Jason Derulo – Savage Love
A pretty smooth and fun song to get you into the mood. It will be perfect for your Prom Night. If you want to, you can dance to it too. But we'd suggest you put this song on when you want to move away from the soft and high-pitched vocals and want something to jam to.
Other Song Lists – School Dance Playlist 2021 – Exclusive Song Lists For School Dance DJs

---
Prom Dance Slow Songs 2021
Slow romantic songs have always been associated with warmth, love, beauty, and a good night. Well, that's exactly what a Prom Night is. And that's why slow songs are the way to go.
Slow songs can also be a fantastic choice for slow dancing. And every prom night has a slow dancing session. The perfect song choice might even take you to the title of High School Prom King and Queen.
Good Slow Songs for Prom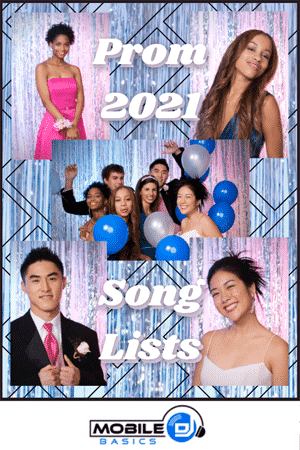 Ed Sheeran – Afterglow
Taylor Swift – Willow
Jake Owen – Made For You
Justin Bieber – Holy
Kane Brown – Worship You
Andy Grammer – I Am Yours
Taylor Swift – Lover (First Dance Remix)
Luke Combs – Better Together
Niall Horan – Black And White (Stripped / Audio)
Russell Dickerson – Yours
Surf Mesa – ily (i love you baby)
Maroon 5 – Memories
Gryffin & Chris Lane – Hold You Tonight
P!nk – Cover Me In Sunshine
In 2021, a lot of great prom slow songs have been produced. And we've compiled the best Prom Slow Songs 2021 has to offer for your memorable prom night.
Taylor Swift – Lover (First Dance Remix)
Who doesn't love Taytay! Dropping one of the best romantic love songs in recent years, Lover by Taylor Swift is an incredible choice for dancing. It is slow-paced, warm, and perfect for couples dancing. Hold your partner, sway to the fantastic beat and beautiful lyrics of the song. You're going to have an incredible time dancing to this song.
Maroon 5 – Memories
Packed with sweet and heart-warming lyrics, this song has a smooth nostalgic taste to it. Memories by Maroon 5 is an excellent change of pace. Moving from slow and sweet songs to a faster and quick-paced song would be the perfect shift for your night. Grab your partner and sway with flair and finesse. You're going to want to keep dancing to this song.
Andy Grammer – I am yours
This is one of the best slow dancing songs on this Prom Dance Song list if we're sincere. With the perfect love lyrics and slow pace along with the melodious piano in the background, Andy Grammer has hit all the ideal love notes in his superb single "I am yours."
Popular TikTok Songs 2021 | Famous Viral Tit Tok Dances
---
Classic Prom Slow Songs
If you're someone who doesn't care about the song's age and only cares about the tremendous impact it made, then classic prom slow songs are indeed meant for you. These timeless classics have been and will always remain the epitome of romantic Prom Night music.
We've chosen some of the best slow and sweet songs by notable artists all around the world that you can sway and dance to have an incredible time with your prom date on your special night.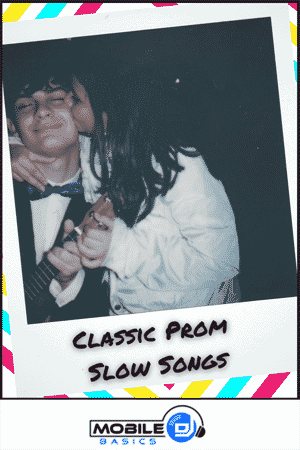 Taylor Swift – Forever and Always (Piano Version)
Ed Sheeran – Perfect
Lewis Capaldi – Someone You Loved
John Legend – All of Me
Edwin McCain – I'll Be
Aerosmith – Don't Want To Miss A Thing
One Direction – You & I
Savage Garden – Truly Madly Deeply
K C and Jojo – All My Life
Norah Jones – Come Away With Me
Blake Shelton – God Gave Me You
Imagine Dragons – Not Today
Ed Sheeran – Thinking Out Loud
Eve 6  – Here's to the Night
Playing these songs will not only impress your partner but also show your incredible taste in classic music to all the prom participants, increasing your knowledge of music and making you popular.
Ed Sheeran – Perfect
Truly the definition of a timeless classic romantic love song is Ed Sheeran's Perfect. No matter where you listen to it, it feels soothing and perfect for a beautiful night with your prom partner. You holding your prom partner's hand while this plays in the background would make them feel so special, and that's precisely what you want on that night.
John Legend – All of Me
One of the best of John Legend, All of me, is a classic prom song without the shadow of a doubt. It has been played on so many romantic occasions, from dinner dates to weddings to prom nights, and rightly so. It's such a beautiful composition. And we believe it will be the perfect choice for your prom night if you're thinking of impressing everyone in the party hall.
Remarkable Wedding Songs That Should Absolutely Be In Your 2021 Wedding
---
Classic Prom Dance Songs
Are you thinking about old but gold songs to dance to on your high school prom night? You're heading in the right direction. There are so many incredible upbeat and fast-paced songs you can choose for your dance time in the Prom.
Popular Dance Songs
Taylor Swift – Shake It Off
LMFAO – Party Rock Anthem
DJ Casper – Cha Cha Slide
Rihanna – Only Girl (In The World)
Justin Timberlake – CAN'T STOP THE FEELING!
Britney Spears – Toxic
Lady Gaga – Just Dance
Jennifer Lopez – Dance Again
Usher – Yeah
Lil Jon – Get Low
Taylor Swift – Love Story
Cali Sag District – Teach Me How to Dougie
Pitbull – Give Me Everything
Flo Rida – Club Can't Handle Me
DJ Snake, Lil Jon – Turn Down for What
So, get ready to jump and shake your body with these incredible songs. And like always, we've got you and made a list of all the classic prom dance songs that you'd love to sway to.
LMFAO – Party Rock Anthem
LMFAO was known for many fantastic party songs in the last decade. And if you're a true OG party lover, then you're surely going to remember the superb Party Rock Anthem by LMFAO. With the perfect beat drops and outstanding pickups, this song is undoubtedly one of the last decade's best dance songs.
Rihanna – Only Girl
Back in the 2010s, Rihanna was dropping fire and more fire with each of her epic singles. Only Girl is also one of these fantastic singles. And the beat is nothing short of fire. Dancing to this song is inevitable. Even the teachers might start shaking their bodies to this epic song because that's how fun it is.
Other Classic Songs – Best Party Songs That Always Gets People Dancing – 2021
---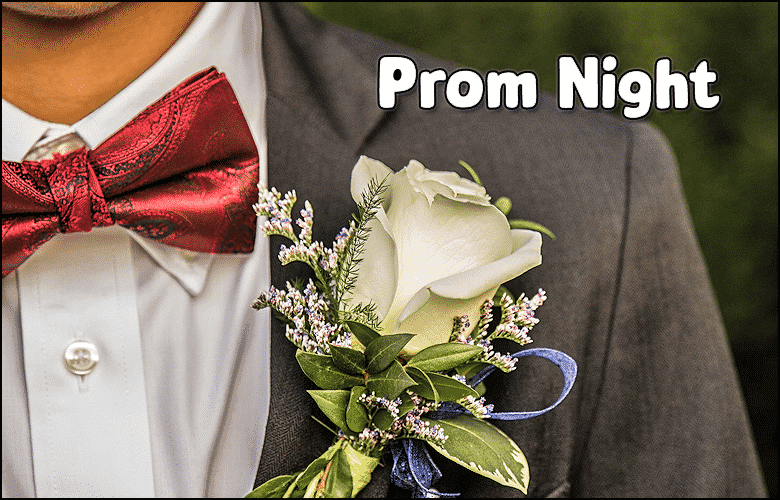 The Perfect Prom Night
What's your idea of the perfect prom night? We think a night where you and your prom don't have the time to think about anything but each other is what you can consider a perfect prom night.
For that, music is essential. Slow songs for slow couple dancing, fast-paced songs for jumping around and having fun, and upbeat EDM songs for the snack and dinner eating time, will make your night worth remembering.
Music is the key to the perfect prom night. Take our advice and play as many of the songs listed here as you can because they're the best of the best when it comes to fantastic prom songs.
---
Getting Ready Before Prom Songs
Prom itself has to be perfect, sure, but the preps need to go well too. People usually stress a lot while getting ready for prom, and that can cost a lot sometimes. That's why you have to choose the right before prom songs for preps.
Favorite Prom Songs to Help Get You Ready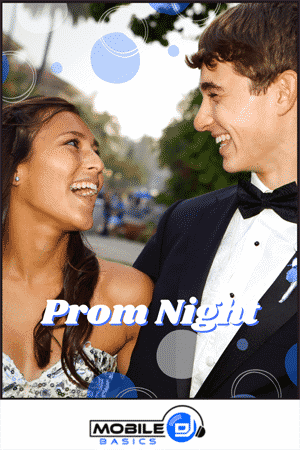 The Black Eyed Peas – I Gotta Feeling
Justin Bieber – Intentions
Taylor Swift – You Belong With Me
One Direction – What Makes You Beautiful
Bruno Mars – Just the Way You Are
Ariana Grande ft. Nicki Minaj – Side To Side
Fifth Harmony – Work from Home
Chris Brown, Young Thug – Go Crazy
Maroon 5 – Girls Like You
BTS – Life Goes On
Jessie J, Ariana Grande, Nicki Minaj – Bang Bang
One Direction – Story of My Life
Luis Fonsi – Despacito
Nicki Minaj – Super Bass
Akon – Beautiful
Miley Cyrus – Party In The U.S.A.
We've gathered some of the best, fun, adventurous, and upbeat songs you can play while you're getting ready for your big night because you're going to have a wild night this prom.
Bruno Mars – Just the way you are
What better than celebrating the way you are with this fantastic single by Bruno Mars? "Just the way you are" symbolizes self-worth, happiness, and confidence-the three things you don't only need on your Prom night but also throughout your life.
So, put on this song and prep for your big night; you're surely going to have an incredible time.




---
Conclusion
Prom Nights are incredibly special. The choice of prom songs can make or break your night. The perfect song can make anyone's mood better and ultimately make the night worth remembering forever.
That's why with our help, you'll be able to find the perfect song for your Prom Night. We assure you that with these prom songs, your night will be worth everything.
---
Read More
---
---
Pins for Pinterest
If you like what you see, feel free to share some love on Pinterest <3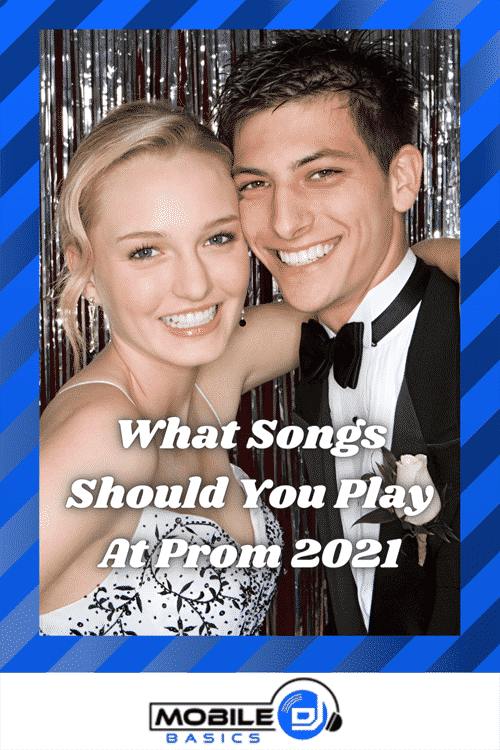 Best New Prom Songs 2021 | Create a Memorable Prom Dance