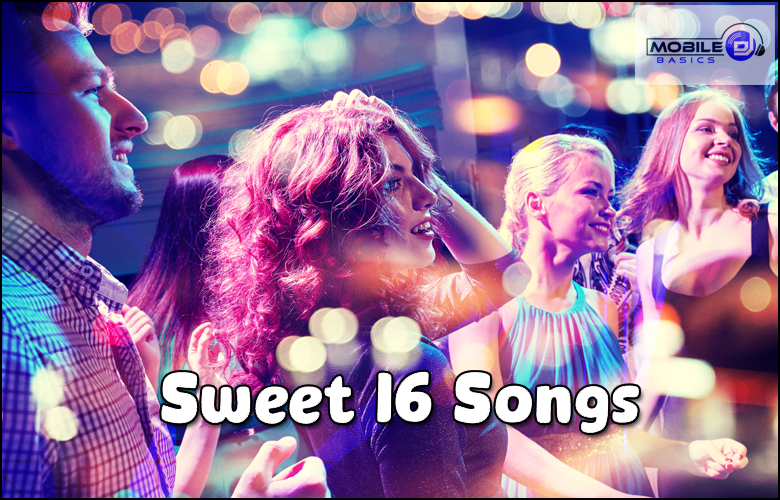 You're having a big day ahead of you. You'll be celebrating your sweet 16 birthday with all of your friends and family! But what are the best songs to play?
We've got some great new sweet 16 songs for a special occasion like this, so don't worry about it…it's going to be fantastic!!
New Sweet 16 Songs 2022
If you're struggling to figure out what best songs are for your sweet sixteen birthday party, we've got the answer.
We all know that the most important part of a party is crafting an appropriate Sweet Sixteen party playlist.
We have put together a playlist of songs that are perfect for any Sweet Sixteen. These songs will get everyone up and on the Dance Floor!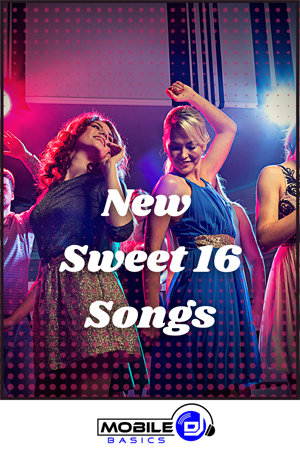 Sweet Sixteen Songs
Olivia Rodrigo – drivers license
Kygo – Happy Birthday
Anne-Marie – BIRTHDAY
Selena Gomez – Birthday
Alessia Cara – Best Days
Katy Perry – Birthday
Mark Ronson – Uptown Funk
BTS – Permission to Dance
Ellie Goulding – Sixteen
BLACKPINK – Ice Cream
Jessie J – It's My Party
Katy Perry – Teenage Dream
Thomas Rhett – Sixteen
Jason Blaine – Dance With My Daughter
Kygo, a Norwegian producer and DJ, is celebrating his birthday today with the release of his new single "Happy Birthday."
The song features John Legend on vocals. Kygo has garnered fame for remixing songs like Ed Sheeran's "Shape of You" and Coldplay's "Adventure of a Lifetime."
---
If you are looking for other new songs – Take a look at our other Playlists
---
---
Classic Sweet 16 Songs
What are the best classic sweet sixteen birthday party songs? The best ones to get any crowd on their feet, out to the dance floor and singing along!
You know you've found a good one when it feels like everyone knows all the words. For your next event, consider including some of these party classics: Party in the USA – Miley Cyrus, 50 Cent – In Da Club and The Black Eyed Peas – I Gotta Feeling.
We've got the best classic Sweet 16 Songs that will make everyone have a great time! This birthday playlist includes everything from oldies to modern hits so there's something for everyone! Don't forget to play the newest TikTok songs.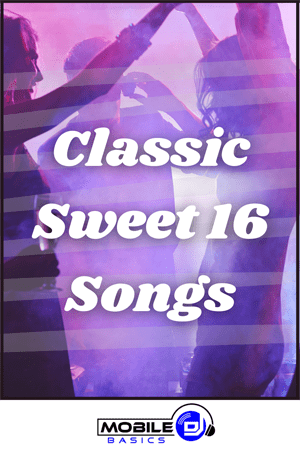 Don't forget to include these at your Sweet Sixteen:
The Crests – Sixteen Candles
Kool & The Gang – Celebration
One Direction – Best Song Ever
Stevie Wonder – Happy Birthday
Martina Mc Bride – Every Mother's Dream
Ringo Starr – You're Sixteen
P!nk – Get The Party Started
Abba – Dancing Queen
Tim McGraw – My Little Girl
James Blunt – You're Beautiful
John Lennon – Sweet Little Sixteen
Michael Buble – The Way You Look Tonight
The Black Eyed Peas – Let's Get It Started
Dolly Parton – Happy, Happy Birthday Baby
One Direction – What Makes You Beautiful
Cyndi Lauper – Girls Just Want To Have Fun
Neil Sedaka – Happy Birthday, Sweet Sixteen
The Crests Sixteen Candles is a classic birthday song that was released in 1984. It has been covered by many artists but I really like this version because of the style and tone they have put into it. The lyrics are so great too!
---
What is a Good Sweet 16 Party Entrance Song?
A Sweet 16 is a monumental day for any young girl, which can make finding the perfect entrance song that much more difficult.
To help you out, we've compiled these songs below that should fit most party atmospheres:
LMFAO – Party Rock Anthem
Pharrell Williams – Happy
ABBA – Dancing Queen
Justin Timberlake – Can't Stop The Feeling!
DJ Snake – Let Me Love You
Don Omar – Danza Kuduro
Saweetie – Best Friend
Van Morrison – Brown Eyed Girl
The Chainsmokers – Roses
Beyoncé – Run the World
Bruno Mars – That's What I Like
Other song Ideas for entrance songs: Good Life, Little Help From My Friends, Friends in Low Places And other Dance Classics like The Cupid Shuffle, Cha Cha slide.
Don't for get a older song for some of your older family; Songs from Stevie Wonder, Earth Wind and Fire or the Jackson 5.
---
How to pick the perfect sweet 16 birthday party songs
When it comes to picking the perfect soundtrack for your sweet 16 birthday party, the options are endless. You want something that will get everyone on their feet and dancing, but you also need to take into account your taste and preferences.
Do you want something upbeat and fast-paced? Or are you looking for something a little more low-key?
No matter what you're looking for, we've got you covered. We've put together some tips to help make your decision a little easier.
1. Choose the right music for your party
2. Consider your guests' tastes and preferences
3. Pick songs that will get everyone on their feet
4. Don't forget about the classics
5. Add a personal touch to your playlist
6. Make sure the music matches the vibe of your party
7. Ask for help from a professional DJ
Now that you know how to pick the perfect sweet 16 birthday party songs, it's time to start putting together your playlist. Have fun and enjoy your big day!
---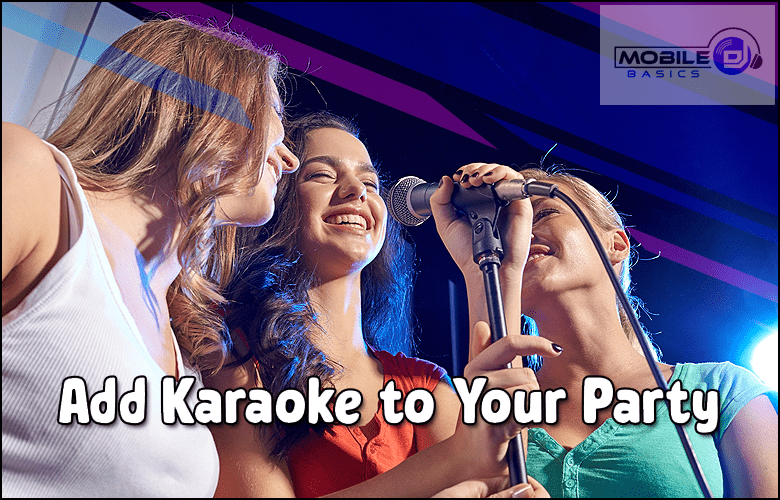 Add Karaoke to your Birthday Party
There are many benefits of adding karaoke to your party. It will provide hours of entertainment, it is great for team building and bonding, and it is perfect for people who want an easy activity to get the party started.
What are you waiting for? Turn this into a night they'll never forget with karaoke at their Sweet Sixteen birthday party!
Classic songs for artists like Lady Gaga, David Guetta, Jennifer Lopez, Jay Z, Justin Bieber, Post Malone, Whitney Houston or new songs for Doja Cat and Olivia Rodrigo.
---
Conclusion
A sweet sixteen birthday party is a milestone event in anyone's life. They are so much fun and can be a great way to share memories with your closest friends over the course of your high school years.
There are tons of ways you can have a memorable sweet sixteen party, but these sweet 16 songs will help you throw an unforgettable one!
---
Read More
---
---
---
Pins for Pinterest
If you like what you see, feel free to share some love on Pinterest <3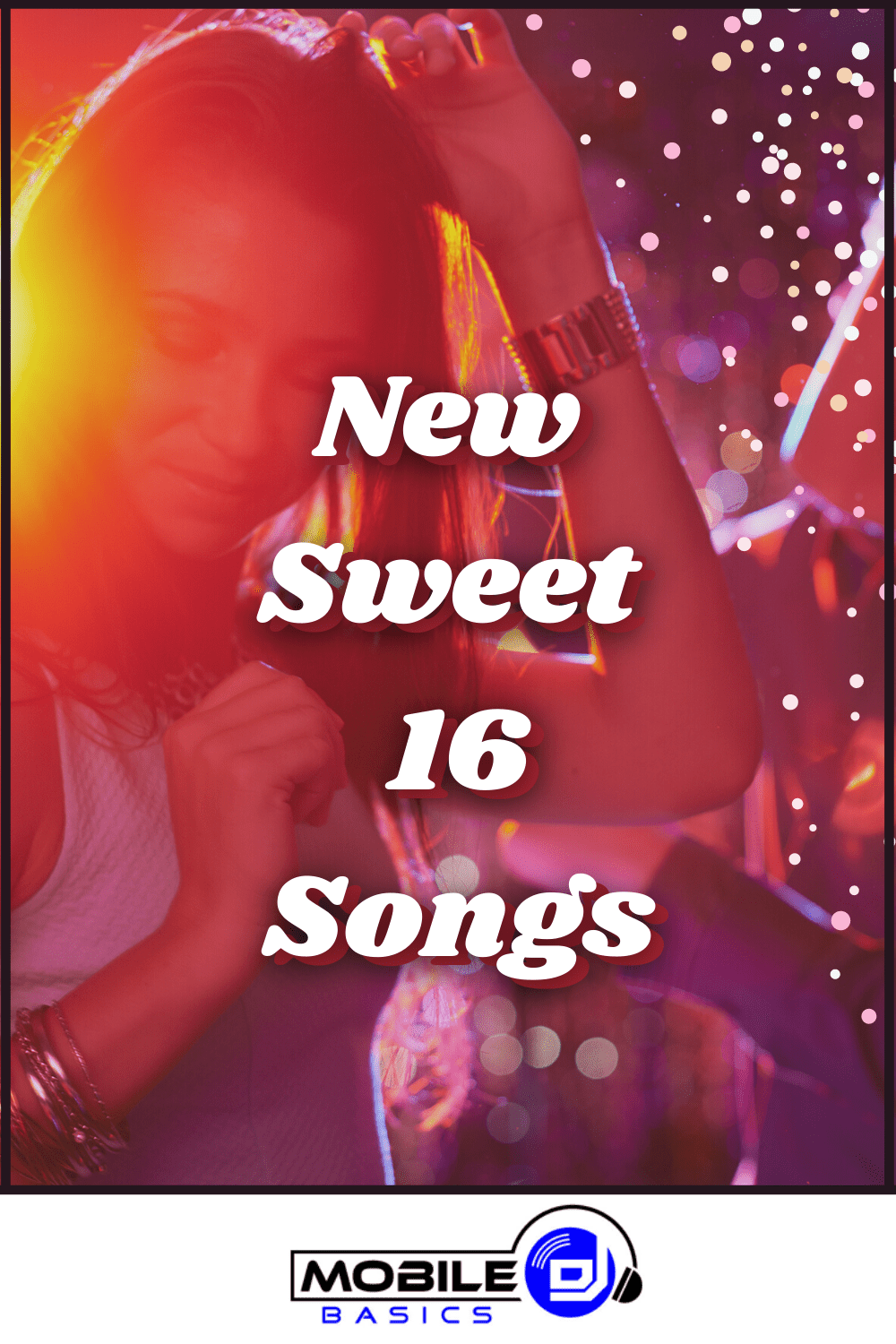 Best New Sweet 16 Songs | 2022 Birthday Party Playlist | Upbeat & Slow