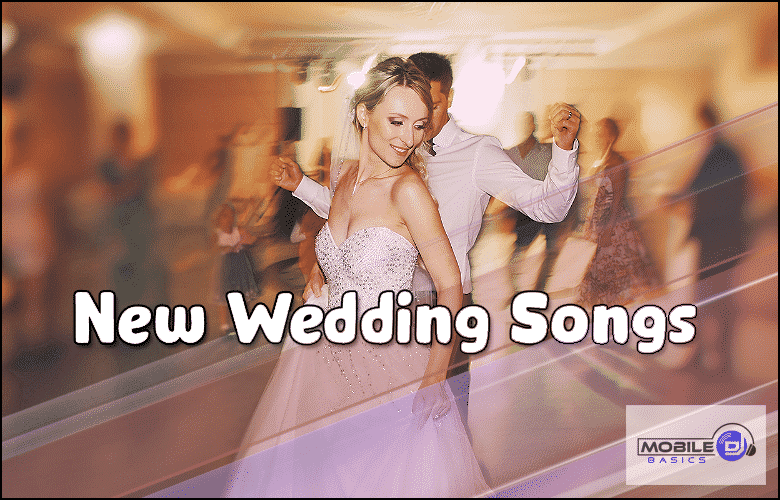 Last Updated on October 21, 2023 by Ryan Conlon | 🕒 4 min Read Time
---
Wedding songs are the best part of every wedding. They set the mood for your big day, and they can be enjoyed by everyone in attendance. If you're planning a wedding, it's important to choose music that will please all guests.
It may seem challenging to find new music for a wedding reception, but there are many different options that can keep things interesting! This article is going to give you some helpful ideas about what types of music work well for weddings as well as specific song choices that both younger and older generations will love.
New Wedding Songs for 2023

Finding new music for weddings can be tough, but we've got some great ideas to help you out.
It's finding the most popular wedding songs that are fresh and modern or classic love songs from the past, our song lists of suggestions will have your guests up on their feet!
You want your wedding day to be a fun and memorable experience for all of those in attendance, but what about the music?
Whether you're looking ahead at 2023 or just need some inspiration from this year.
The following list will help make sure you don't miss any great songs for your wedding guests' listening pleasure at your upcoming wedding dance.
New First Dance Songs
There are so many things to think about when planning a wedding, from the venue to the catering to the guest list. One of the most important decisions you'll make is what song will be your first dance as a married couple.
If you're struggling to find a song that feels just right, here are some new options that might inspire you.​
Here are some of the best new first dance wedding songs:

Kane Brown – Worship You
Ed Sheeran – One Life
John K – ilym
Kate Vogel – I Wanna Love You Forever
Jake Scott – Favorite T-Shirt (Acoustic)
Justin Bieber – "Off My Face"
Luke Combs – Forever After All
Forest Blakk – Fall Into Me
Dan + Shay – Glad You Exist
Troye Sivan – Angel Baby
Kodaline – Wherever You Are
Justin Bieber – Hailey
Lumineers – Just Like Heaven
Dan + Shay – Steal My Love
Shawn Mendes – Summer Of Love
Conor Maynard – Crowded Room
JP Saxe – More of You
Ashe & FINNEAS – Till Forever Falls Apart
Ryan Hurd, Maren Morris – Chasing After You
Surf Mesa, Madison Beer – Carried Away (Love To Love)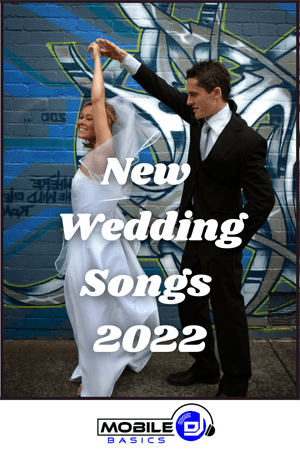 Mobile DJs know how important it is to stay up-to-date with the latest wedding music. With new songs being released all the time, it can be difficult to keep track of what's popular and what's not. Luckily, we've done that work for you!
Kane Brown – Worship You
What are you waiting for? Get this new Kane Brown song off your playlist and put it on repeat. This song is the perfect jam to get you pumped up for any event! It's a great way to start your day or end your night out with friends.
With lyrics like "Get down on one knee, I'll worship you," and "I'm gonna tell all my friends about how we met," this will be stuck in your head all day long!
---
New Father Daughter Songs

When it comes to wedding dances, there are a few classics that always come to mind. The father-daughter dance is one of those dances that is always special, and the songs you choose for it can make or break the moment. If you're looking for some new father daughter wedding dance songs, we've got you covered.
Check out our list below!
Jax – Like My Father
Thomas Rhett – Things Dads Do
Camila Cabello – First Man
Gabby Barrett – The Good Ones
MaRynn Taylor – Dads and Daughters
Zac Brown Band – The Man Who Loves You The Most
Zac Brown Band – I'll Be Your Man (Song For A Daughter)
Lee Brice – The Best Part Of Me
Brett Young – Lady
Tim McGraw – 7500 OBO
Charlie Puth – One Call Away
Logan Mize – Prettiest Girl in the World
Kane Brown – For My Daughter
Jason Blaine – Dance With My Daughter
Brantley Gilbert – Man That Hung The Moon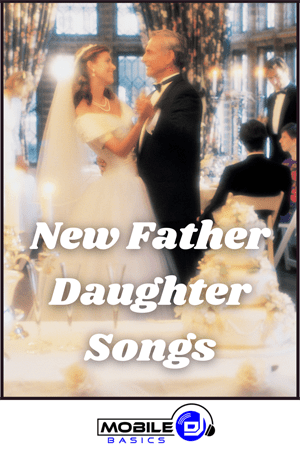 The Father Daughter dance is a tradition that many families look forward to during wedding planning. It's a time to celebrate the special bond between a father and daughter.
We've gathered some of the best songs that will create an unforgettable moment for your wedding day. Take a look at our Mother Son Dance Songs Here or Mother Daughter Songs Here.
Jax – Like My Father
Jax's new song about her dad. The song is called "Like My Father" and it's definitely a tearjerker. In the song, Jax talks about how much she misses her dad and how he was such an important part of her life.
She also talks about the lessons he taught her and how she hopes to honor his memory by living her life the way he would want her to. If you're planning a wedding, be sure to add Jax's new song to your playlist!

---
Other DJ Song Lists from this Site:
Looking for new music to add to your DJ set? Check out these other DJ song lists from this website. You'll find a variety of genres and styles to help you build the perfect playlist for your next event.
Whether you're looking for something new and exciting or something classic and timeless, you'll find what you need here.
---
New Mother Son Dance Songs 2023

The Mother Son Dance is a cherished tradition that families look forward to each year. It's a time to celebrate the special bond between mother and son, and share a memorable moment together.
If you're looking for some new Mother Son Dance Songs, you're in luck!
We've got some great suggestions for you.
Chris Lane – That's What Mamas Are For
for KING & COUNTRY – Unsung Hero
Michael Bublé – Mother
Mac Miller – I'll Be There
Jami Grooms – Her Little Man
Bon Jovi – Story Of Love
Meghan Trainor ft. Kelli Trainor – Mom
Mike Parker – She's Magic
Dax – Dear Mom
Tyler James Band – Mama's Boy
Lukas Graham – Mama Said
Tim McGraw – I Called Mama
Granger Smith – Man Made
Caleb Beachy – I love this Dance
Meaghan Smith – You've Got My Heart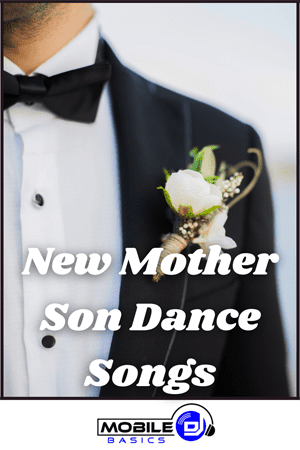 Chris Lane – That's What Mamas Are For
Looking for the perfect Mother Son Dance Songs for your big day? Then you can't go wrong with the latest release from Chris Lane – "That's What Mamas Are For"! This heartfelt ballad is sure to tug at Mom's heartstrings and leave a lasting impression on all who hear it. So don't wait, find it on Spotify today and get ready to dance the night away!

---
New Wedding Reception Dance Songs
It's no secret that wedding receptions can sometimes feel a little stale, especially when the same tired songs are played over and over again. If you're looking for some new and upbeat dance songs to freshen up your reception.
We've put together a list of some of our favorite tracks that will have your guests up and dancing.
Give these songs a listen to:
Ed Sheeran – Shivers
Harry Styles – As It Was
Charlie Puth – Left And Right
ACRAZE – Do It To It
Lizzo – About Damn Time
Jack Harlow – First Class
Camila Cabello – Bam Bam
Michael Bublé – Higher
Cardi B – Hot Shit
Charlie Puth – Light Switch
City Girls Ft. Usher – Good Love
Lil Nas X – THATS WHAT I WANT
Lizzo – Grrrls
Elton John, Dua Lipa – Cold Heart (PNAU Remix)
Elle King – Drunk (And I Don't Wanna Go Home)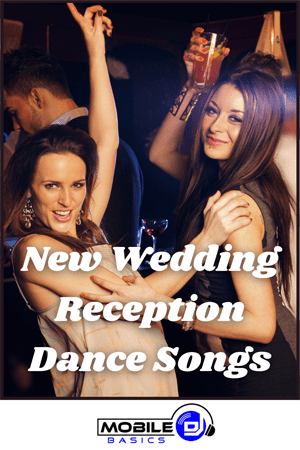 As a bride planning your wedding, you may be looking for new, upbeat songs to add to your reception playlist. Keep your guests dancing all night with songs like these!
Ed Sheeran – Shivers
If you're looking for a fun, modern song to add to your wedding song list, Ed Sheeran's "Shivers" is perfect!
The upbeat tempo and catchy lyrics will get your guests dancing, and the romantic message will leave them feeling inspired. So if you're looking for something fresh and new, be sure to check out this amazing track!

---
What does a DJ need to know for a wedding?
At weddings, the DJ is responsible for creating a fun and festive atmosphere that keeps guests entertained throughout the evening.
While this may seem like a simple task, there are a few key things that every DJ should keep in mind when preparing for a wedding.
First, it is important to make sure that all of the pronunciations are correct. Nothing will throw off the flow of the evening quite like announcing the wrong name.
Secondly, the DJ should have a good understanding of what type of music to play and when. The last thing you want is for the dance floor to be empty or for guests to get tired of hearing the same songs over and over again.
Finally, it is important to be aware of any song requests from the bride or groom and to make sure that any Do Not Play List is adhered to.
By following these simple tips, you can be sure that your wedding will be one to remember!
---
Create a Do Not Play List

Your wedding is supposed to be a day full of love, laughter, and dancing. But if you've hired a DJ who's spinning songs that are anything but romantic, it can put a damper on things pretty quickly.
To avoid this disaster, it's important to create a Do Not Play list for your DJ. This way, you can be sure that the music at your wedding will be exactly to your liking.
Start by making a list of all the songs that you absolutely do not want played at your wedding. This could be anything from pop songs with raunchy lyrics to slow ballads that make you think of a past heartbreak.
Once you have your list, give it to your DJ well in advance of the big day. That way, they can make sure to avoid these tunes when crafting their setlist.
Of course, your DJ should also have a good idea of the kind of music you and your guests will enjoy. So don't forget to give them a few suggestions of songs that you would love to hear on your special day.
With a little communication, you can be sure that the music at your wedding will be just perfect.
---
Do you feed the DJ at a wedding?
DJs are often overlooked when it comes to wedding planning, but they play an important role in setting the tone for your big day. If you're looking to ensure that your DJ is well-fed and happy, you may be wondering if you need to feed them.
The short answer is yes – it's always a good idea to feed your DJ. This will help them stay focused and energy throughout your event, and it will also show that you appreciate their work.
---
Conclusion
I would like to briefly draw attention to the tips I have provided. Taking into consideration all of the factors above, wedding planning includes finding the best wedding songs for your wedding dance.
Remember to choose wisely, to take your time and to organize the wedding playlist thoroughly.
If you like a song – Play It
Think outside the box, surprise your partner and everybody else with your musical choices and create the musical background you wanted to create. By choosing special, meaningful, and unique songs for your wedding will surely be a wedding to remember.
Create this special wedding playlist then, play it at your wedding, and enjoy your wedding day.
Your wedding day is one of the most important moments of your life, so you'd better cherish the day and accompany it with great new wedding songs!
---
---
---
Read More
---
Pins for Pinterest
If you like what you see, feel free to share some love on Pinterest ❤️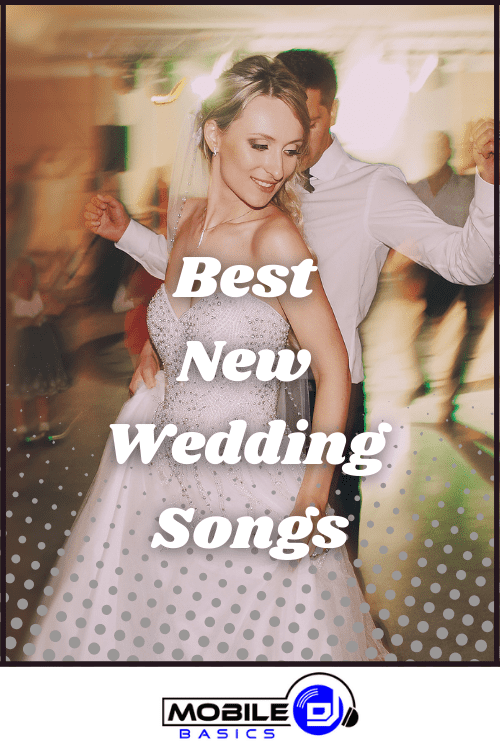 Best New Wedding Songs | Absolutely Should Be In Your 2023 Playlist
From discovering new songs to getting more gigs, I'm excited to share the wealth of knowledge I've gained through many years of DJing. [email protected]