DJ Basics – Simple Tip #1
I was attending a DJ meetup. I was talking with all different types of DJs. Some just stating out and other were the best in the area. One of them is the highest paid wedding entertainer in my area. So I thought I would introduce myself and see what I could learn from him.
This meetup was also a DJ swap. We had tables with equipment setup so people could by buy our used gear. I had a bunch of lights for sale. The wedding entertainer also had equipment setup.
He had software that was for sale. The software controlled the lights based on the song that was played. It was a compact little system. I was wondering why he was selling. So we stating talking.
I ask why can some DJs charge $$$ and other charge $$$$. He said the difference IS NOT their Music Selection or their Top of the Line Gear. He was not just providing equipment – He was a Entertainer.
---
What I Learned as a DJ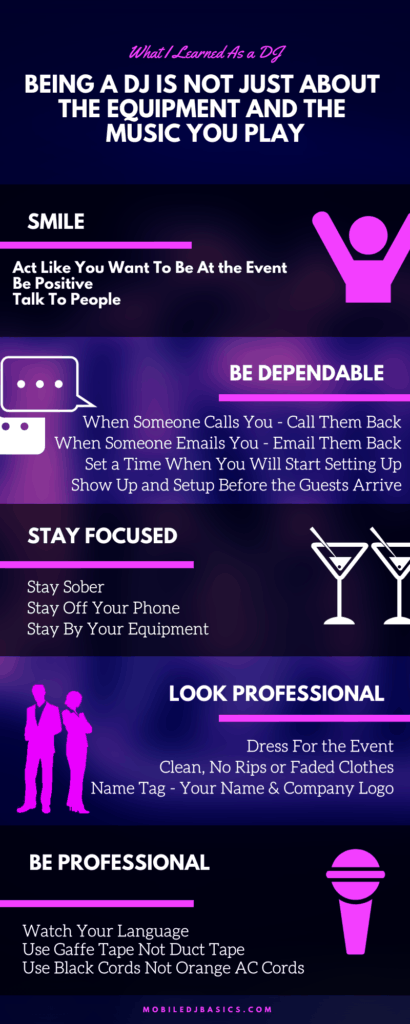 I never took Bill's advise – I mostly focused on Gear and Music. Which worked out. But focusing on gear did not make me a good DJ.
---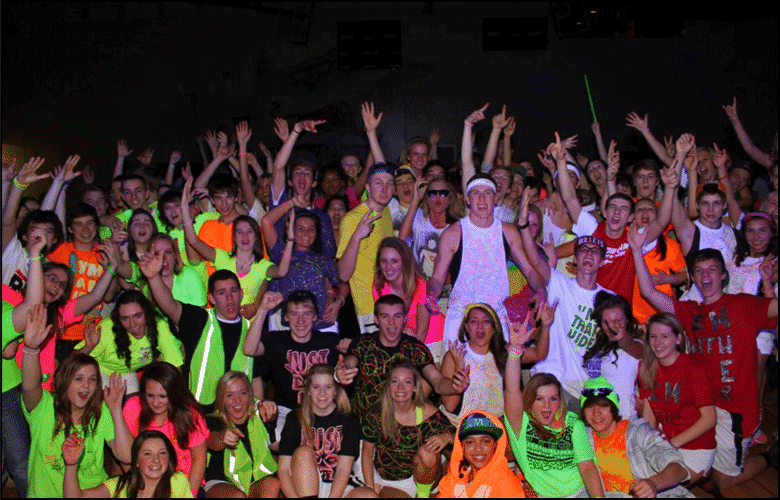 My first school dance was in 1995 back when I was in high school. Somehow I convinced them to let me provide the music for the dance. Before that dance, I only did a couple house parties and birthday parties. I started out renting some speakers from some random person I found in the yellow pages. I did not know any DJs.
18 years later I did my last School Prom. At that prom I had a full sound system, full DMX controlled Lighting Package, Videographer, Photographer, stagehands and it was the most I ever charged for a Prom.
After That the DJ Company changed more into a equipment rental company and then into a lighting only company. Today I only run other people lights. Company Website LDRyanConlon
---
Other Ways My DJ Company Made Money
Photobooths
Step and Repeat Photobooth
Karaoke
Equipment Rental

basement parties
small birthday parties
lighting for kids parties

iPod Wedding Rentals
Photographer – At a school dance
Blacklights – School Dance Glo Parties
Lunch Time Request – Before a school dance – Wednesday or Thursday. I would offer a school dance add-on called Lunch Time Request. I would bring in a couple speakers, mixer and laptop. And play music – mostly requests during lunch. It was a way to promote the upcoming dance. I liked it because I was a full time DJ that was offering something that other part-time DJs could not.
Blacklight Dances – My other favorite way to make extra money – was Glo Parties. They already booked the dance and I would charge extra for the blacklight add-on. Before one Blacklight dance they had a blacklight Pep Fest. I provided blacklights that covered the whole gym.
iPod Wedding Rentals – 2 Mackie SRM450 speakers, small mixer, 1 mic, a couple cables to hook up iphones. Lights were extra. Wireless wic was extra. Price included setup and delivery.
---
Read More
---
Pins for Pinterest
If you like what you see, feel free to share some love on Pinterest <3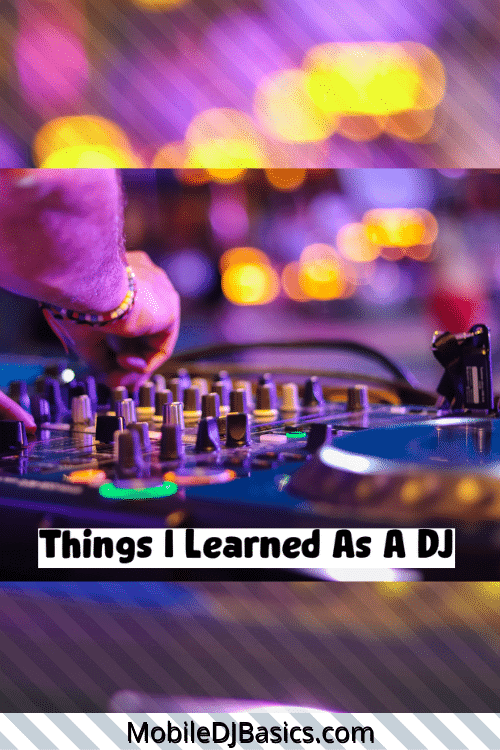 DJ Basics Tip 1 – Seriously Being a DJ is Not Just Music & Equipment
From discovering new songs to getting more gigs, I'm excited to share the wealth of knowledge I've gained through many years of DJing. [email protected]