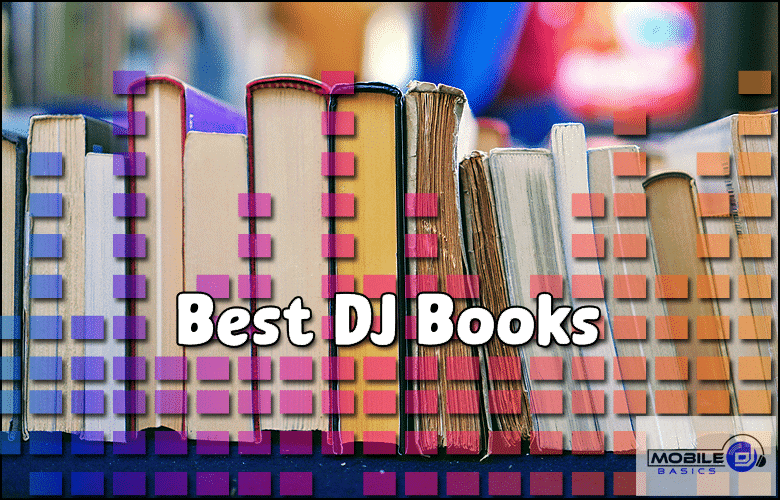 The DJ world is an ever-changing one, and with new technologies coming out every year it can be hard to keep up. That's why many DJs are turning to books as a source of education and inspiration.
Choosing a book about DJs can be tricky. With so many different books on the market, it's difficult to know which one is the best for you and your needs. This blog post will help you find out what type of DJ book is right for you and how to use them effectively!
Whether you've been in the game for a few years or just getting started, these resources will help take your skills up a notch! So what are you waiting for? Get reading today with one of the best DJ books that every professional should know about.
---
Best DJ Books
For anyone who wants to become the next great DJ, there are a lot of things that need to be learned. The first thing is how to use the equipment properly and safely.
There's also knowing what music you have at your disposal and what other DJ equipment reviews you might need for certain types of gigs.
One way to get some guidance on all this is by reading a book or two on the subject. And it just so happens that we're able to recommend some books that will help any aspiring DJ learn more about their craft!
Rock The Dancefloor: The proven five-step formula for total DJing success – by Phil Morse
The Mobile DJ Handbook: How to Start & Run a Profitable Mobile Disc Jockey Service, Edition 2 – by Stacy Zemon
The Mobile DJ MBA – by Stacy Zemon
Mobile DJing: A Practical Guide – by Daniel J Paulis
The Mobile DJ Entrepreneur – by Stacy Zemon
If you're looking to become a DJ and are in the market for some new books on mastering your craft then we recommend checking out our list of our favorite DJing books that every professional DJ should own.
---
History of DJing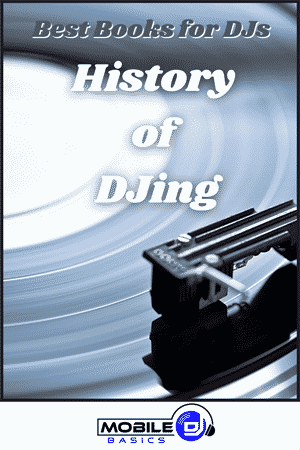 There are many books about the history of DJing. But how do you know what books to read about the history when there are so many out there?
This blog section will be looking at some of the most popular, recent and well-known books on the history of the Disc Jockeys and DJ Culture.
Last Night a DJ Saved My Life: The History of the Disc Jockey – by Bill Brewster
The Record Players: DJ Revolutionaries – By Bill Brewster & Frank Broughton
How To DJ Right: The Art and Science of Playing Records – By Bill Brewster & Frank Broughton
Groove Music: The Art and Culture of the Hip-Hop DJ – By Mark Katz
On The Record – by Luke Crisell
This informative and practical books are not only helpful for DJs but anyone who loves music or wishes to learn more about the music industry, DJ culture, electronic music, dance music, and modern DJing techniques.
DJs have been around for decades, but the history is something that many people are not aware of. This book list will explore the origins and beginnings of this craft to help you understand why it's such an important part of modern music production. Last Night a DJ Saved My Life is a classic book that most DJs have heard of.
---
DJing for Dummies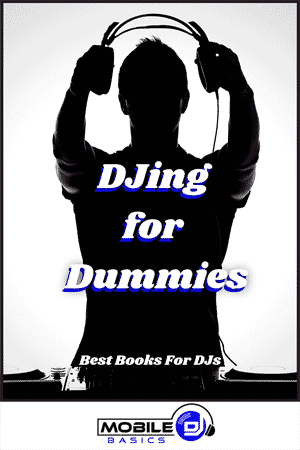 Do you often find yourself feeling like a fish out of water when it comes to playing the music for your gigs?
It's time to take change that.
The book, DJing for Dummies is a great starting point to teach you all the basics of becoming a mobile DJ.
This is written by author John Steventon who has had over 20 years experience as a professional DJ.
The book will walk you through how to set up equipment and learn about different types of music genres. It also goes in depth on how to create your own playlist from scratch!
Whether you are a seasoned professional or a complete beginner, this book will teach you everything about how to DJ and make your listeners happy.
Sale
DJing For Dummies
Steventon, John (Author)
English (Publication Language)
432 Pages - 12/03/2014 (Publication Date) - For Dummies (Publisher)
---
Best DJing Books for Beginners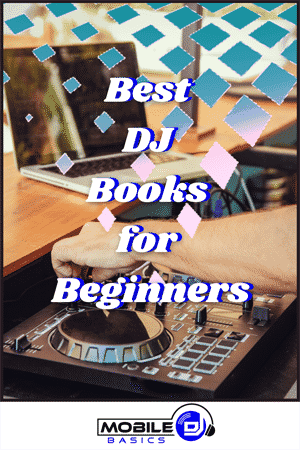 Every DJ should know that being a pro is never about the gear, but rather the heart and mind.
You're going to need both of those if you want to have all your bases covered when it comes to DJing in today's competitive market.
What follows are 5 books every new DJ should read before they set foot in the booth…
From Amateur to Pro: 10 Ultimate Steps to Becoming A Professional Mobile DJ – by Humberto "DJ Himzz" Suarez
How to Start a Wedding DJ Business – by Dave Cockerham
Reading the crowd: For Mobile DJs – by Tyrone Spins
Mobile DJing: A Practical Guide – by Daniel J Paulish
The Essential Guide to Building a Mobile DJ Light Show by Jordan Nelson
Books are a great way to learn the basics of DJing. They can be used as a supplement to your current DJ education and/or training, or they can be read by someone who is completely new to the world of DJing.
If you're just starting out, this list will help guide you on what book might work best for your needs.
---
Books for Wedding DJs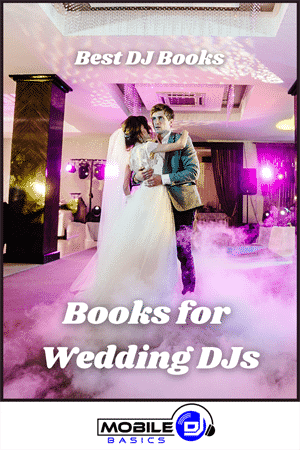 Ever since the DJ was created, there have been manuals teaching how to become one. The earliest books were often written by DJs themselves and their thoughts on what they deemed important in order for a person to be successful as a DJ.
Most of these guides focused more on technical skills than any other aspect of being a professional Wedding DJ such as management, customer interaction or managing the business.
Some of the best books for wedding DJs are listed below. They include some beginner level titles as well as more advanced ones that will only be useful to those who have been spinning discs for years.
Wit, Wisdom and the Business of Weddings: A Compendium of Ideas, Insight and Inspiration from an Industry Leader – by Alan Berg
Shut Up and Sell More Weddings & Events – Ask better questions, listen to the answers and grow your entertainment business Disc Jockey Edition – by Alan Berg
Why Don't They Call Me? 8 Tips for Converting Wedding & Event Inquiries to Sales – by Alan Berg
The Wedding DJ Bible: How to DJ the Wedding Like a Pro from Preparation to Grand Exit! – by Neil Smith the Dandy DJ
The art of DJing at a wedding is not an easy one. You need more than great lighting and smoke machines for special effects. It requires the ability to read and respond to what is happening on the dance floor, as well as being able to keep up with requests from guests.
---
Books About Communication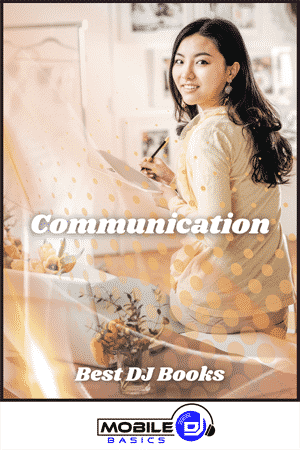 Do you know what the most important skill for a wedding DJ is?
Communication. The ability to interact with your guests and make them feel comfortable on the dance floor, while still playing songs that they want to hear.
You can have all of the skills in the world as far as mixing and scratching go, but if you don't have good communication skills, then it won't matter.
If you are looking to improve your communication skills, or the skills of someone in your life, there are a lot of books out there that can help. This list is going to highlight some titles for you.
The Art of Public Speaking: The Original Tool for Improving Public Oration – by Dale Carnegie
Send better email: An email marketing playbook from MailNinja – by Doug Dennison
Before the Mic: How to Compose Meaningful, Memorable, and Motivational Presentations – by Glenn Gibson
How Highly Effective People Speak: How High Performers Use Psychology to Influence With Ease (Speak for Success) – by Peter Andrei
Communicate or Die: Getting Results Through Speaking and Listening – by Thomas D. Zweifel
Many people think that it is just as easy to communicate with one person as it is with another. The truth, however, is that communication can be very difficult to do. There are many different types of communication and each type has a different purpose.
In today's society, we are constantly communicating. Whether it be through emails, text messages, or phone calls-we're always sending a message to someone else. It is important to understand the different types of communication and how they can affect our daily lives.
---
Operating Your DJ Business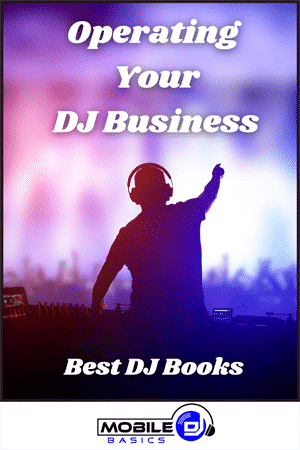 In my experience there are two types of DJs: those who do it just for fun and those who want to make money from it someday.
This part of the article will be geared towards the latter type since we all know that being creative isn't going to pay our bills!
Operating your business like a business is an important aspect of being a mobile DJ and one does not have to be at the top of their game in order to make it work.
There are some challenges that come with operating your own business such as marketing, social engagement, customer service or even finding time for developing new skills among other things.
One thing most DJs agree on is that you should always set clear goals when embarking on this endeavor if you want any chance of success.
Here are some good books about how to operate your DJ business:
Running Your Multi-op – Michael Walter
Your Mobile DJ Handbook: Techniques, Tips, and Strategies for Starting or Growing a Mobile DJ Business –

by

DJ Forrest Houston
Everybody's a DJ – by Michael B. Ryan
The Mobile DJ Handbook: How to Start & Run a Profitable Mobile Disc Jockey Service – by Stacy Zemon
Mobile DJ Startup – by< Harvey Coates
If you're looking to make money as a mobile DJ, you need to know how to run your business. That means understanding the basics like accounting and marketing.
---
Social Media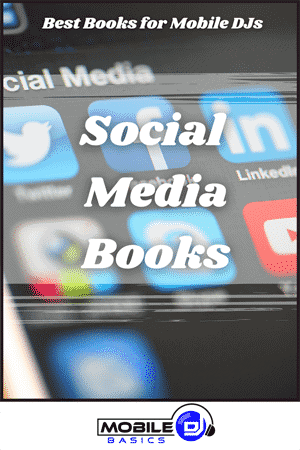 There are many different ways to get your business started. One of the most popular is starting on social sites, where you can make connections with other DJs and venues as well as advertise your work.
Social platforms have given small businesses and entrepreneurs the chance to compete with larger, more well-known companies.
The ability for a company to reach its audience through social sites is unparalleled and can be used as an incredibly effective marketing tool.
Likeable Social Media by Dave Kerpen
Jab, Jab, Jab, Right Hook by Gary Vaynerchuk
Youtube Playbook 2021
Instagram For Business For Dummies
If your website was an employee, would you fire it?: 5 things you wish you knew before you made your website and how to fix them now – by Alan Berg
Social platforms have become a huge part of the entertainment industry as it is now one of the best ways to promote oneself. After all, social networking sites are extremely popular and easy to use.
---
Other Great Business Books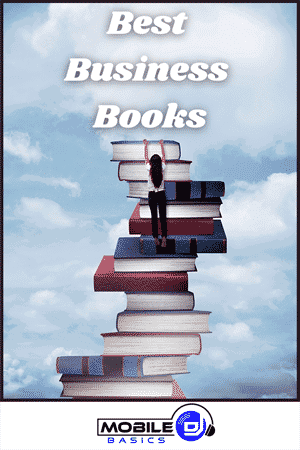 The following list of books is a great starting point for anyone who wants to get ahead in business.
From the classics like The 7 Habits of Highly Effective People and Good to Great to more recent releases such as Delivering Happiness, these titles will have you reading about what it takes to be successful in the business world.
How to Win Friends and Influence People – by Dale Carnegie
Book Yourself Solid – by Michael Port
The 4-Hour Workweek – by Tim Ferriss
The 8th Habit – by Stephen Covey
Good to Great – by James C. Collins
The E Myth – by Michael E. Gerber
The E-Myth Revisited is a business book by Michael Gerber that teaches readers how to start their own company and manage it.
The idea of the book is that most entrepreneurs, or small-business owners, are actually in over their heads when they start out on their own as entrepreneurs because they don't really know what it takes for a business to be successful. This can lead them down the path of being an "E" – Entrepreneur, Employee or employer – instead of managing themselves like an "M" – Manager.
---
Mobile DJ Resources
If you're a DJ that's been in the game for a while, or just starting out, then these books are some of the best DJing books on the market. If you want to learn more about how DJs can get better at their craft as well as improve their showmanship skills and business acumen, than this is an excellent list of resources.
If you are looking for more places to learn – take a look at the links below.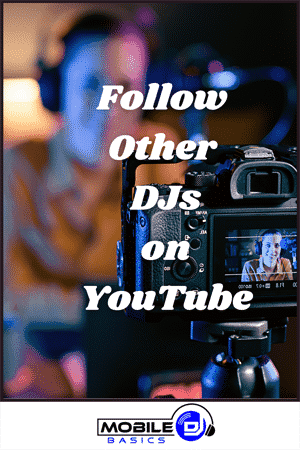 Great Websites
Digital DJ Tips – www.digitaldjtips.com
DJ Tech Tools – djtechtools.com
DJing Tips – www.djingtips.com
Passionate DJ – passionatedj.com
DJ Top Tips – www.djtoptips.com
Workshops
Entertainment Experience Workshops
---
Conclusion
We hope you've found this information useful. If so, we want to share some of the greatest books that every professional DJ should know about! Not sure which one is for you? Give us a call or email and let us help you find the perfect book for your needs. Start with Last Night a DJ Saved My Life or Book Yourself Solid just get reading – learn for others that have already done it.

---
---
Read More
---
Pins for Pinterest
If you like what you see, feel free to share some love on Pinterest <3
Best DJ Books Every Professional Should Know | Buying Guide 2023
From discovering new songs to getting more gigs, I'm excited to share the wealth of knowledge I've gained through many years of DJing. [email protected]