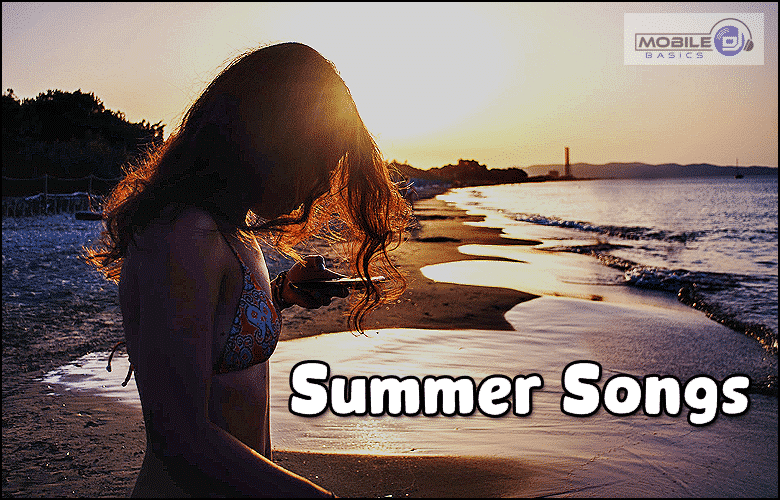 Summer is a time for spending time with friends and family. Getting out of work early, going to the beach or just a BBQ at home. What songs make you think of summer?
We've been blessed with some iconic summer songs over the years, so much so that we almost take the art form for granted.
Although the Beach Boys were the first to achieve mainstream success with their sun-soaked depiction of carefree California life, summer soundtracks and anthems have been around for generations.
The classic summer songs are great, But we like New Music. So, to help you get that summer feeling, we've compiled some of the Best New Summer Songs from 2021 and recent years.
---
Best New Summer Songs 2021
Summer is a time for fun, friends, and good music. This is the best time of year to play summer and beach songs!
Here are some of our favorite New Summer Songs:
Luke Bryan – Waves
Olivia Rodrigo – déjà vu
Jaden Smith – Cabin Fever
Nightly – Summer
Harbor and Home – Summer Lover
Grace VanderWaal – Waste My Time
Harry Styles – Watermelon Sugar
Beach Bunny – Cloud 9
Megan Thee Stallion – Body
The Weeknd – Blinding Lights
Ed Sheeran – I Don't Care
AJ Mitchell – Slow Dance
Nicky Jam – El Amante
Justice Carradine – Limbo
Kane Brown, Swae Lee, Khalid – Be Like That
JoJo Siwa – It's Time To Celebrate
Megan Thee Stallion – Hot Girl Summer
Cardi B – I Like It
Khalid – Better
Lil Nas X – Old Town Road
Milo Manheim – We Own the Summer
---
Country Summer Songs 2021
The Country Summer Songs 2021 playlist is a collection of songs that are perfect for the upcoming summer season. This list has been curated based on the most popular country songs from the past couple years, and will be updated to include new releases as they come out.
Country Summer Playlist
Darius Rucker – Beers And Sunshine
Like Bryan – Sunrise, Sunburm, Sunset
Luke Bryan – One Margarita
Old Dominion – Snapback
Florida Georgia Line – Long Live
LANCO – Hallelujah Nights
Luke Bryan – I Don't Want This Night To End
Cole Swindell – Chillin' It
Sam Hunt – Hard to Forget
Kenny Chesney – Summertime
Thomas Rhett – Beer Can't Fix
Eric Church – Springsteen
Florida Georgia Line – Cruise
Jon Pardi – Up All Night
Kenny Chesney – No Shoes, No Shirt, No Problems
Zac Brown Band – Castaway
Luke Bryan – Knockin' Boots
Brothers Osborne – Stay A Little Longer
Luke Bryan – Huntin', Fishin', And Lovin' Every Day
Zac Brown Band – Knee Deep
Darius Rucker – Beers And Sunshine
Darius Rucker is a man of many talents. He can sing, he can play guitar, and now he even has his own beer!
"Hootie's Homegrown Ale" will be available in stores this summer. The song "Beers And Sunshine" inspired the name for the new brew. I'm sure it will taste as good as that sounds!
Hot weather, good times, and nostalgia are what the perfect summer playlists are all about.
The best summer songs are the soundtrack for warm weather, hot summer days, fun in the sun, sunny afternoon, and breezy summer late nights. If you have favorite summer memories, more than likely, you have background music to go along with them.
---
Chill Summer Night Playlist 2021
Summer is the season of warmer, beautiful weather, longer days, and a lot of relaxation – Not to mention the festive summertime get-together and celebrations with friends and family.
Music is one of the most paramount aspects of parties and celebrations. It is no wonder that most everyone has a long list of their favorite summer vibe songs from 2021 they play every year when getting nicer out.
Long Summer Nights Playlist
Glass Animals – Heat Wave
The Weeknd – I Feel It Coming
Khalid – Eleven
Ella Mai – Boo'd Up
Bebbe Rexha – Meant to Be
Childish Gambino – Feels Like Summer
Drake – One Dance
HAIM – Summer Girl
Lil Nas X – Panini
Mac Miller – Best Day Ever
Shawn Mendes and Camilla Cabello – Senorita
24kGoldn – Mood
Mike Love – I Love You
Future – Life Is Good
The Weeknd – Save Your Tears
Above and Beyond – Sun in Your eyes
MAGIC! – Rude
The Papaer Kites – Bloom
The Chainsmokers – Closer
Kygo – This Town
Drake – One Dance
Taken from his monstrously successful 2016 album,Views, this song has amassed billions of plays on Spotify and Apple Music for a good reason.
The house-influenced piano beat combined with the Canadian rapper's laid-back delivery is perfect for a chilled summer party. The whole album is ideal for sun-soaked summer socializing.
You can't put together a ultimate summer playlist without featuring at least one Drake song.
<< Check Out our Other Music Pages >>
School Dance Playlist 2021 – Exclusive Song Lists For School Dance DJs
Remarkable Wedding Songs That Should Absolutely Be In Your 2021 Wedding
100 Upbeat Party Songs That Always Gets People Dancing – 2021
Best New Prom Songs 2021 | Create a Memorable Prom Dance
How Do DJs Find New Music | Instantly Add Current Upbeat Songs 2021
Popular TikTok Songs 2021 | Famous Viral Tit Tok Dances
100+ Best Upbeat Happy Songs That Will Put You in a Good Mood | 2021
Best New Sweet 16 Songs | 2021 Birthday Party Playlist | Upbeat & Slow
---
What Are the Best Summer Party Songs?
Everybody loves a good party. Whether it's on a beach, a house, or a glamorous yacht, we can all appreciate getting our groove on in the summer heat. If you're planning on doing that – then here are some suggestions for your summer playlist.
Summer Dance Party Songs
Avicii – The Nights
Dillon Francis, DJ Snake – Get Low
Sigala – Say You Do
Calvin Harris and Dua Lipa – One Kiss
Icona Pop – I Love It
Daft Punk – Get Lucky
Steve Aoki Feat. Iggy Azalea – Beat Down
Odesza – Say My Name
LMFAO – Party Rock Anthem
Kid Cudi – Pursuit Of Happiness(Steve Aoki Remix)
Alphaville – Forever Young 2021 (mSOLO Remix)
TONES AND I – DANCE MONKEY
DJ Snake – Let Me Love You
Mr. Probz – Waves (Remix)
Enrique Iglesias – Bailando
Steve Aoki – Rage The Night Away
Calvin Harris – Summer
Tiesto – 5 Seconds Before Sunrise (Extended Mix)
A summer party is a must for all of us this season! The time to be outdoors, drinking, and dancing until the sun comes up. There are so many songs that you can choose from that will make your event memorable.
---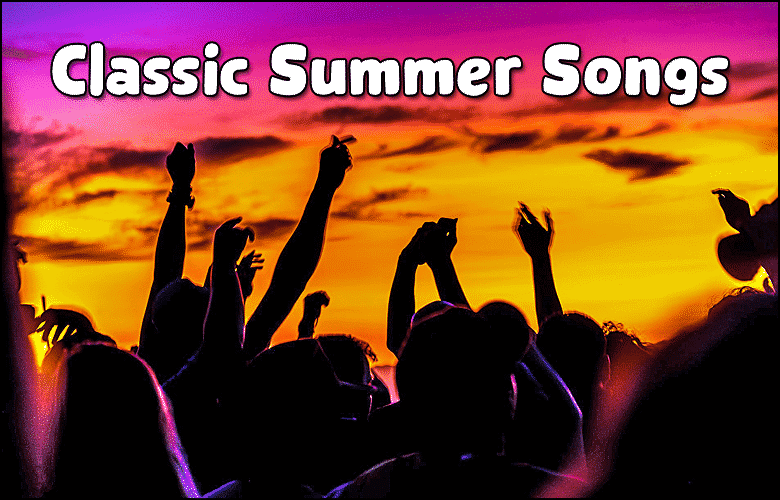 What Makes A Good Summer Song?
Summer is the time for fun and good times with friends and family. It's also a time when people want to dance. Summer hits are about making you feel happy, alive, and ready to have some fun.
What makes a good Summer Song? What are the characteristics of a summer hit? These questions have been debated for decades and continue to be discussed today.
Simply put, a good song puts the listeners' minds into the summer experience. There's no other time of year met with so much expectation, enthusiasm, and nostalgia.
It only takes a few notes for some songs, and almost anyone is in a happy, summer mood.
---
Artists that Remind You of Summer
You can almost feel the sunshine beating on your face just by listening to your favorite summer artists. Pulling out summer music when the weather breaks is a loved tradition for many. A tradition we follow every single year. Everyone probably has their list of favorite artists.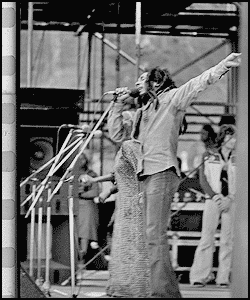 Beach Boys
Bob Marley
Jimmy Buffet
Sublime
Kenny Chesney
Jimmy Cliff
We've been lucky enough to indulge in some seriously classic summer tunes over the years, and we're likely to be blessed with many more as the years, and summers, go by.
---
Best Summer Romance Songs
In the summer, love is in the air. The warm weather and longer days make it a perfect time to fall in love or enjoy your current relationship with that special someone. Music also plays a big part of our lives, so we thought it would be nice to share some romantic songs for you and your partner this summer!
The endless evenings and humid weather act as a cauldron for romance and passion. We're all familiar with Bryan Adams' classic Summer of '69 as a reflective reminder of simpler times, but there's a whole host of new songs that evoke a similar feeling.
Summer is the best time to start a new relationship or reignite an old one. This summer, you can be sure that your date will have a lot of fun with these classic summer romance songs!
Classic Summer Romance Songs
John Travolta & Olivia Newton John – Summer Nights
311- Love Song
Deana Carter – Strawberry Wine
Brothers Osborne – 21 Summer
The Cars – Drive
The Beach Boys – Surfer Girl
Harry Styles – Adore You
Chris Lane – Big, Big Plans
Colbie Caillat – Fallin' For You
Blake Shelton – Nobody But You
One Direction – Summer Love
UB40 – Can't Help Falling in Love
The Bangles – Eternal Flame
Garth Brooks – That Summer
John Travolta & Olivia Newton John – Summer Nights
"Summer Nights" is from the musical "Grease" which came out in 1978. The song was a massive hit in both the United States and the United Kingdom. This song is a long-time favorite and nostalgic summer classic for many. In the 1990s, the song was released a second time and gained popularity among a new and younger audience.
Harry Styles –  Adore You
One very recent example of this is Harry Styles' Adore You, from his hit album, Fine Lines.
The song's romantic, star-gazed lyrics and relaxed beat make it the appropriate soundtrack to those passionate summer evenings.
Fine Lines was a commercial smash and will be remembered as one of the most seminal pop albums of modern times. It's young romance personified.
---
Top 15 Best Summer Songs Ever
There's nothing like driving down the highway with windows down and the music turned all the way up. Summertime is the time for new adventures that will lead to new, unforgettable memories. The best summer songs of all time bring on the reminiscing of summertime nights past and lift your spirit and mood.
What are Your Favorite Summer Songs of All Time?
DJ Jazzy Jeff & The Fresh Prince – Summertime
Kid Rock – All Summer Long
Bryan Adams – Summer of 69
Alice Cooper – School's Out
The Beach Boys – California Girls
Bob Marley – Could You Be Loved
Zac Brown Band – Toes
Dire Straits – Walk Of Life
Katy Perry – California Gurls
The Eagles – Hotel California
Otis Redding – (Sittin on) the Dock of the Bay
Violent Femmes – Blister in the Sun
Fat Boys & The Beach Boys – Wipeout
Jimmy Cliff – I Can See Clearly Now
Alan Jackson and Jimmy Buffett – It's Five O' Clock Somewhere
DJ Jazzy Jeff & The Fresh Prince – "Summertime"
The Will Smith & DJ Jazzy Jeff, have been performing for over 25 years. They are best known for their smash hit "Summertime" which was released in 1988. It's a classic song with an upbeat tempo about how great it is to spend the summer out of school and hanging out with friends!
Otis Redding – (Sittin on) the Dock of the Bay
Otis Redding and Steve Cropper wrote this catchy song. There are only two recordings of the tune, and the second was only a few days before Odis died in a plane crash. The piece includes whistling and sounds of waves crashing on the beach, making it a perfect piece of music to put you in a joyful, summer mood.
---
Classic 90's Summer House Party Songs
Summer is almost here and with it comes the anticipation of a season full of fun in the sun. No matter what your summer plans entail, there's one thing that will be on everyone's mind: House Parties! Whether you're throwing or attending, we've got all the songs to get the party started right.
90's Hip Hop Summer Songs
Naughty By Nature – Hip Hop Hooray
Another Bad Creation – Playground
Another Bad Creation – Iesha
Ice Cube – It Was a Good Day
K.P. & Envyi – Swing My Way
Dr. Dre ft. Snoop Dogg – Nuthin' But A G Thang
Snoop Dogg – Gin And Juice
Ghost Town DJs – My Boo
Luniz – I Got 5 on it
Dove Shack – Summertime In The LBC
N2Deep – Back To The Hotel
Masta Ace – Born To Roll
The Notorious B.I.G. – Big Poppa
Lil' Troy – Wanna Be A Baller
Warren G – This D.J.
Snoop Dogg – Who Am I
Paperboy – Ditty
Wreckx-N-Effect – Rump Shaker
INOJ – Love You Down
Ice Cube – It Was a Good Day
The artist Ice Cube released "It Was a Good Day" in 1993 on his album The Predator. The song is a long-time summer classic with a laid-back vibe. Ice Cube has stated that he wrote this song in one day during a perfect summer day in 1992.
---
Classic 90's 2000's Summer Songs
Many talented artists have captured the aspects of summer through descriptive lyrics and songs. The verse of a song about summertime fun can almost magically take you back. Songs can bring on meaningful memories of long ago and take you back to that time, even for only a few moments.
Festivals and Tours (Vans Warped Tour) instantly remind you of past summers.
Kid Rock – Wasting Time
Len – Steal My Sunshine
Sublime – Doin' Time
LFO – Summer Girls
311 – Amber
blink-182 – The Rock Show
Sum 41 – Fat Lip
Reel Big Fish – Sell Out
Yellowcard – Ocean Avenue
Less Than Jake – The Rest Of My Life
Save Ferris – The World Is New
No Doubt – Just A Girl
Smash Mouth – All Star
Weezer – Island in the Sun
Third Eye Blind – Semi-Charmed Life
Sublime – What I Got
blink-182 – Dammit
Red Hot Chili Peppers – Californication
The Mighty Mighty Bosstones – The Impression That I Get
Sublime – Doin Time
"Doin Time" was released by the American rock band, Sublime in 1997. The song was on their third self-titled album. "Doin Time' is one of a kind, excellent summertime, laid-back tune that makes everyone want to get up and dance.
---
Classic Country Summer Songs
Summer is a time for good memories, and when it comes to summer music there are many classics that come to mind. One of the most popular genres this time of year is country music. So if you're looking for some great tunes to set the mood at your outdoor party or barbecue, make sure you include these classic country summer hits!
Country – Fishing, Boating, Drinking Songs
Florida Georgia Line – Sun Daze
Alan Jackson – Chattahoochee
Kenny Chesney – Guitars And Tiki Bars
Jake Owen – Beachin'
Craig Morgan – Redneck Yacht Club
Cole Swindell – Chillin' It
Jack Ingram – Barefoot And Crazy
Kenny Chesney – She Think's My Tractor's Sexy
Brad Paisley – I'm Gonna Miss Her
Trace Adkins – Just Fishin'
Maddie & Tae – Shut Up And Fish
Joe Diffie – John Deere Green
Blake Shelton – Some Beach
Little Big Town – Pontoon
Brad Paisley – Beat This Summer
Alan Jackson – Chattahoochee
Alan Jackson is a country singer that has captured the hearts of many. He sings about hard times, love, and being on the road with his band. Chattahoochee is one of Alan Jackson's most popular songs. The song talks about how he grew up on the banks of the river in Georgia and how it was home to him.
Craig Morgan – Redneck Yacht Club
Craig Morgan is a country singer from Tennessee. He has been in the music industry for many years and has had many hits such as "That's What I Love About Sunday" and "Redneck Yacht Club." Craig Morgan isn't your typical redneck though, he is also an accomplished outdoorsman!
---

What is the Best Summer Song?
Whittling down the best summer songs is a challenging task. For every anthem about fast cars and teen rebellion, there's a stone-cold classic reflecting on summer romances from yesteryear.
There's a summer  song for every summer situation, so you don't need to worry about any of these tunes sounding repetitive.
Fun in the Sun – Summertime Songs
Shaggy – In The Summertime
Bob Marley – Jammin
Chicago – Saturday in the Park
Jimmy Buffett – Margaritaville
Don Henly – Boys of Summer
Mungo Jerry – In the Summertime
Bill Withers – Lovely Day
Seals & Croft – Summer Breeze
Frank Sinatra – Summer Wind
Jan & Dean – Surf City
The Drifters – Under the Boardwalk
The Beatles – Here Comes the Sun
John Mellancamp – Jack And Diane
Alan Jackson – Summertime Blues
Bob Marley – Jamming
This song was on Bob Marley's Exodus album, released in 1977. In Jamaica, "Jamming" is a term for getting together and celebrating great music and happy times. The lyrics are about singing, dancing, and having a fantastic time with loved ones. Bob Marley is the most popular and loved reggae superstar who remains the king of summertime songs and feel-good vibes today.
Jimmy Buffett – Margaritaville
Jimmy Buffett released "Margaritaville" in 1977 on the album Changes in Latitudes, Changes in Attitudes. The song is about a drink Jimmy Buffett discovered at a restaurant in Key West. It goes on to talk about the good times that followed. "Margaritaville" is about enjoying margaritas in the warm sun and living a laid-back lifestyle.
"Margaritaville" was even inducted into the Grammy Hall of Fame for its cultural and historical summertime significance.
Don Henly – Boys of Summer
Don Henly of The Eagles released this song in 1984 on the album, Building the Perfect Beast. The song is about growing older and reminiscing about summer loves of the past. The song was a hit in The United States and The United Kingdom. It is a favored summertime song for many.
In 2003 the band 'The Ataris' covered it, and it was also a successful summertime song for them.
Mungo Jerry – In the Summertime
Ray Dorset, the lead singer of Mungo Jerry, wrote this song in 1968. "In The Summertime" has the power to make you feel like it's a hot summer day even when it's cold outside. The song is upbeat and happy and will have you in the mood to celebrate the hot, carefree days of summer.
Bill Withers – Lovely Day
"Lovely Day" was written by Earth, Wind, and Fire's producer, Skip Scarborough, and Bill Withers. The song was released in 1977 and is one of Bill Withers's most popular and loved songs. The relaxed, happy feel of this song is sure to put you in a summer mood.
The Drifters – Under the Boardwalk
"Under the Boardwalk" was recorded by 'The Drifters' in 1964. The feel-good song is reminiscent of hanging out with a summer love on the beach. The very first activity that comes to mind when many people think of summer is hanging out at the beach on the boardwalk. The Drifters had years of success, and "Under the Boardwalk" was their last big hit.
Numerous artists have covered the song, and it remains a popular summer classic to this day.
---
Surf – Drinking – Beach Songs
Summer is the time of year when everyone starts to feel a little more carefree and ready to enjoy life. Summertime also means that it's time for vacations, family get togethers, and other events where you're spending some quality time with friends or loved ones.
One thing that makes summer even better are beach songs! Beach music can be any type of genre from country rock ballads to pop tunes. But what beach songs should we expect in 2021?
Beach music usually has catchy lyrics, a laid-back summer vibe, and fun to sing along with to celebrate the beautiful weather.
Best Beach Songs
of All Time
Russell Dickerson – It's About Time
Sheryl Crow – Soak Up the Sun
The Beach Boys – Kokomo
BIG MOUNTAIN – Baby I Love Your Way
UB40 – Red Red Wine
The Sufaris – Wipe Out
Brothers Osborne – Rum
Zac Brown Band – Island Song
Jake Owen – Señorita
UB40 – The Way You Do The Things You Do
Garth Brooks – Two Pina Coladas
Jack Johnson – Upside Down
Kenny Chesney – When The Sun Goes Down
Dierks Bentley – Somewhere On A Beach
Luke Bryan – That's My Kinda Night
Jake Owen – Beachin'
Inner Circle – Sweat (A La La Long)
Little Big Town – Day Drinking
Soaking up the Sun on a beach is the perfect Summer Day.
Catchy melodies and anthem-like lyrics are abundant here, so put these on your Spotify, and you will love every minute.
---
What Are The Best Summer Songs For Roadtrips?
No summer would be complete without a good old-fashioned road trip. Coasting down the freeway with the summer wind flowing through your hair is one of the most liberating experiences available, and it only fits that such a wonderful experience has the perfect summer jam playlist to go along with it.
Best Summer Songs for Roadtrips
Old Dominion – Beer Can in a Truck Bed
Coolio – Fantastic Voyage
Smokey Robinson – Cruisin'
Ed Sheeran & Justin Bieber – I Don't Care
Huey Lewis – Cruisin'
The Rolling Stones – Beast of Burden
Kenny Chesney – Out Last Night
Bob Marley – Three Little Birds
Sugar Ray – Someday
The Traveling Wilburys – End Of The Line
Florida Georgia Line – Round Here
Luke Combs – Lovin' On You
Kenny Chesney – Beer in Mexico
Starship – Nothing's Gonna Stop Us Now
Jon Pardi – Heartache On The Dance Floor
You might be considering doing one last summer road trip before starting college, so make sure that your playlist is ready with these handpicked choices for you and your friends to sing along to as you drive to new pastures ahead.
---
Conclusion
So much imagery comes to mind when thinking about those four joyous months between May and September. School is, in the words of Alice Cooper, out of summer. Hawaiian shirts and khaki shorts are donned by young surfers and cool uncles alike. Cars bound for the beach begin to hit the roads, and suitcases are packed with eager excitement across the world.
All of the Greatest Summer Songs featured here reflect different aspects of people's experiences over those four special summer months – some more carefree and lighthearted, some more ponderous and heartfelt, and others liberating and exciting.
---
Read More
---
---
Pins for Pinterest
If you like what you see, feel free to share some love on Pinterest <3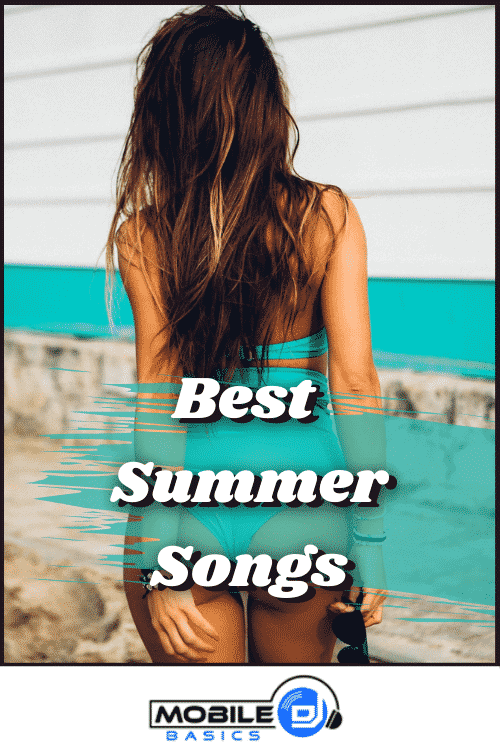 Best New Summer Songs | Ultimate Beach Playlists 2021 | 200 Songs