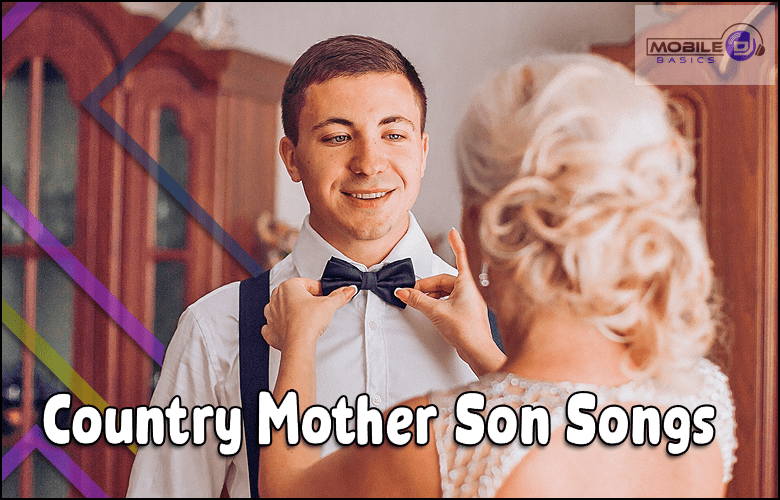 Last Updated on October 16, 2023 by Ryan Conlon | Read Time 4 min Read Time
Choose the perfect Country Mother Son Wedding Dance Songs to make the mother-son wedding dance an unforgettable and cherished moment at the reception.
As the mother-son wedding dance is one of the most special and intimate moments between a mother and her son, it is important to pick the perfect song for the occasion.
There's nothing quite like a heartfelt country song to set the mood for an unforgettable moment between a mother and her son on their big day.
This list is an excellent selection of nostalgic tunes with meaningful lyrics, sure to make your wedding day celebration even more special.
From classic artists such as Kenny Rogers, Merle Haggard, and Reba McEntire to modern acts such as Blake Shelton, Jason Aldean, and Little Big Town, this list has something for every taste.
From tender ballads that will bring tears to your eyes to lively up-tempo hits that will get everyone up on their feet, these songs will create lasting memories that you'll cherish forever.
If you're looking to add a unique and special touch to your Mother-Son wedding dance, the perfect choice is Country music.
From classic hits to contemporary favorites, country music offers an array of meaningful songs that will provide the perfect accompaniment for this momentous occasion.
Whether you are looking for a high-energy tune or something more sentimental, there is sure to be something in country's vast catalogue that speaks to your heart and celebrates your relationship with your son.
From Garth Brooks' iconic ballad "Mom" to Darius Rucker's uplifting anthem "It Won't Be Like This For Long," these timeless songs capture the love and bond between a mother and son with beautiful lyrics and emotive melodies.
There are also plenty of other great tunes such as Rascal Flatts' playful "My Wish" or Carrie Underwood's empowering "Mama's Song" that make for sweet additions during this special dance.
So, if you want your Mother-Son wedding dance to be extra special, let country music provide the soundtrack!
Unforgettable Country Mother Son Wedding Dance Songs
Granger Smith – Man Made
Chris Lane – That's What Mamas Are For
Matt Stephens – What Mamas Are For
Chris Janson – Bye Mom
Garth Brooks – Mom
Darius Rucker – It Won't Be Like This For Long
Tim McGraw – Humble And Kind
Paul Bogart – Mothers & Sons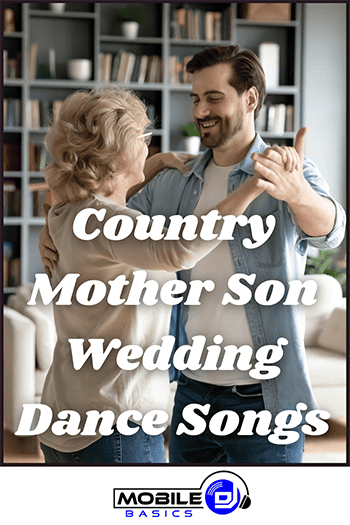 Granger Smith – Man Made
Granger Smith's song "Man Made" is a country mother-son wedding dance song that celebrates the bond between a mother and son.
The song has a warm, uplifting country vibe that speaks to the love and appreciation felt by both parties.
It celebrates the moments spent together over the years, from playing catch in the yard to attending dance recitals, as well as life lessons learned along the way.
With evocative lyrics and soulful strings, "Man Made" is an excellent choice for any mother-son dance. It encourages others to recognize and appreciate their own relationships with those they love and cherish most.
Featuring heartfelt lyrics about how special mothers are, it captures all of the emotion and sentiment of such an important occasion in a timeless manner.

---
New Country Mother Son Dance Songs
Make your mother and son dance at your wedding unforgettable with the perfect song choice. It's a special moment that all parents treasure.
With so many classic tunes out there, it can be difficult to narrow down the choices.
Fortunately, there are some newer country songs that make perfect accompaniments for this special ritual.
From romantic ballads to fun tunes, here are some of the best new country mother and son dance songs to share that precious moment with your son on your big day.
Celebrating Motherhood Through New Country Music
Jason Aldean – Your Mama
Tyler James Band – Mama's Boy
Tim McGraw – I Called Mama
Morgan Wallen – Thought You Should Know
Jami Groom – Her Little Man
Garrett Biggs – Momma Didn't Raise No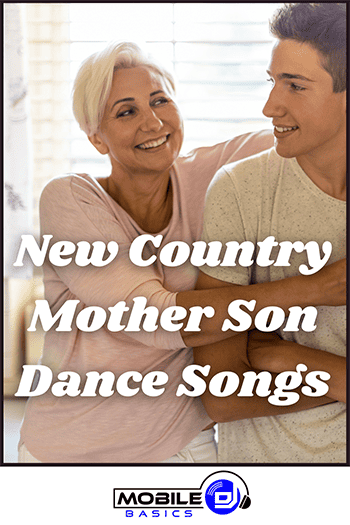 Jason Aldean – Your Mama
"Your Mama" by Jason Aldean is a beautiful new country mother-son dance song that celebrates the timeless bond between a parent and child.
Experience the captivating melody and heartfelt lyrics of this mid-tempo song that beautifully portrays the unbreakable bond between a mother and son. Discover the profound message of cherishing every precious moment spent together.
In addition to its touching lyrics, "Your Mama" features an infectious guitar groove and toe-tapping beat that create an upbeat sound.
It's perfect for any special occasion celebration, whether it's a wedding or just a family gathering.
With its uplifting message and catchy melody, "Your Mama" by Jason Aldean is sure to make any mother-son dance even more memorable.

---
Related Posts
---
Classic Mother Son Songs
These songs have stood the test of time and continue to tug at heartstrings.
Emotions and memories are evoked when the right mother-son song is heard, and it can take us all on a journey through life's ups and downs.
There's a song for every special moment between moms and sons – from birthdays to graduations, weddings to anniversaries – each one representing the unique bond between them.
Collection of Emotional and Sentimental Mother Son Songs
Lee Ann Womack – I Hope You Dance
Kenny Rogers – Through The Years
Merle Haggard – Mama Tried
Rascal Flatts – My Wish
Dolly Parton – I Will Always Love You
Vince Gill – A Letter To My Mama
Johnny Cash – There's A Mother Always Waiting At Home
---
Country Songs About Mom

Mothers are often a source of inspiration for songwriters, and country music is no exception.
From classic tunes to modern anthems, there are plenty of uplifting songs about moms that celebrate their roles as loving caregivers and mentors.
From touching ballads to up-tempo stories, these timeless melodies express appreciation and gratitude for all that mothers do.
Whether you want to honor your own mother on a special occasion or just enjoy some heartfelt lyrics, these classic and contemporary country songs about mom will bring joy to your heart.
A Collection of Heartwarming Country Songs About Moms
Anne Wilson – Mamas
Honey County – Got It From My Mama
Waylon – He's Her Life
Sugarland – Mother
Craig Morgan – Tough
Allison Radcliffe – That's My Mama
Aaron Lewis – Mamma
The Wilkinsons – 26 Cents
Confederate Railroad – Jesus and Mama
Riley Roth – When God Made You My Mother
Shenandoah – Mama Knows
Carrie Underwood – Don't Forget To Remember Me
George Jones – She Loved A Lot In Her Time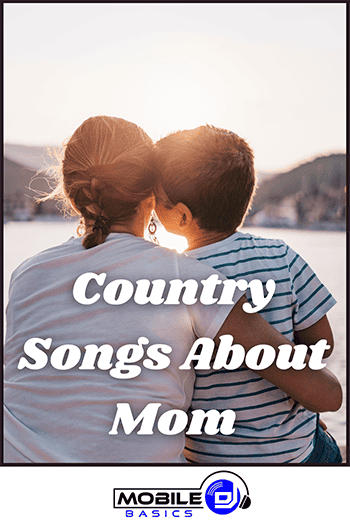 Anne Wilson – Mamas
Anne Wilson's song "Mama's" is a sweet, heartfelt tribute to her mother.
It is a somber tune featuring acoustic guitar and gentle piano that speaks to both Anne's love for her mother and the regret at not being able to spend enough time with her.
The lyrics speak of how Anne's mother showed her love through tough times and guided her along the way.
This touching ballad celebrates all of the love, unwavering support, and understanding that mothers provide their children."

---
Country Songs Son to His Mother

Written from the heart, these heartfelt lyrics provide an insight into the emotions, experiences, and struggles of young men growing up in rural settings.
The collection includes songs about leaving home for the big city, feeling proud of mama's love and guidance, and reflecting on life lessons passed down through generations.
These pieces offer a chance to step back in time and reflect on family, heritage, and culture.
Whether it's a tribute to motherhood or a paean to forgotten days gone by, each song is sure to bring forth inspiration and fond memories.
Son's heartfelt Country Songs dedicated to his loving Mother
Tyler Chase – What A Mama Does
Eric Church – Like Jesus Does
Scott Keo – All to You
Jason Matthews – That's What Mamas Do
Tyler Chase – What A Mama Does
Tyler Chase's "What A Mama Does" is a heartwarming country song dedicated to mothers.
The lyrics give an ode to the hard work and dedication of mothers everywhere, describing all the things moms do that often go unrecognized.
Tyler Chase speaks of how his mother was always there for him, no matter what he faced in life. He pays tribute to her with this song as a way to show appreciation for her selfless love and guidance throughout his life.
While he acknowledges that his mother might not have been perfect, he stresses that she was still the best parent he could ever ask for – highlighting her steadfast strength and loyalty as well as her generosity and unconditional love.
Overall, "What A Mama Does" is a beautiful homage to mothers everywhere – reminding us all of how much they do on a daily basis, and how much they are appreciated by their children.

---
Country Songs Mother to Her Son
From the emotionally charged lyrics of "I'll Always Be Your Moms" to the gentle, reassuring tones of "My boy," this collection of songs is a perfect way for moms everywhere to let their children know just how much they love them.
Whether you're looking for an uplifting tune to remind your son that he'll always have your love and support, or a poignant reminder that he will always be in your heart, this music will tug at the strings of any mother's heart.
Let these beautiful melodies take you on a journey through the joys, trials and tribulations, and unique bond that can only exist between a parent and child.
A Mom's Heartwarming Messages of Encouragement, Comfort and Support:
Reba McEntire – He Gets That From Me
Aimee Zimmerman – I'll Always Be Your Mom
Faith Hill – You Can't Lose Me
Bonnie J Barbey – A Mother's Prayer
Cheri Keaggy – You'll Always Be My Son
JJ Heller – I Get To Be The One
Deanne Matley – Love Him Forever (Mother to Bride)
No Linitiz – The Man You Have Become
Meaghan Smith – You've Got My Heart (Not Country)
Samantha Taylor – My Boy
Reba McEntire – He Gets That From Me
This song tells the story of how the singer can see herself in her son, from his sense of humor and his "way with words" to his spirit and courage.
The song speaks to how proud she is of him for being strong-minded, loyal, and independent.
McEntire emphasizes that her son has inherited all of these admirable traits from her, something she takes pride in as a mother.
She goes on to say that it doesn't matter what life throws his way because he will always have both her love and support no matter what.
In this moving track, McEntire conveys the powerful message that mothers are always there for their children, no matter what life brings them.
---
Country Songs to Dedicate to Your Mother
Mothers have an irreplaceable place in our lives and hearts, and the loss of a mother can be an incredibly difficult and painful experience.
Music often has an incredible ability to provide comfort during challenging times, and there are many country songs that are dedicated to mothers and the loss of them.
These songs often speak to powerful emotions, including grief, love, sadness and appreciation for the mother figure that was lost.
Some of these tracks feature heartfelt lyrics about missing a mother's physical presence while others evoke more subtle feelings of nostalgia.
While no song can truly capture the exact feelings associated with losing a mom, these country songs provide solace for those who may be grieving the loss of their own or someone else's special mom.
Heartfelt Country Songs You Can Dedicate to Your Mother:
Vince Gill – Go Rest High On That Mountain
Alan Jackson – Where Her Heart Has Always Been
George Jones – Flowers For Mama
Chris Young – Drowning
The Band Perry – Mother Like Mine
Jo Dee Messina – Heaven Was Needing A Hero
Kieran Brennan – Heaven's Garden
Carrie Underwood – See You Again
Alabama – Angels Among Us
Donna Taggart – Jealous Of The Angels
Diamond Rio – One More Day
Steve Wariner – Holes In The Floor Of Heaven
Diamond Rio – Mama Don't Forget To Pray For Me
Lorrie Morgan – If You Came Back from Heaven
Ed Sheeran – Visiting Hours (Not Country)
---
How do you pick a mother-son dance song?
Find the perfect mother-son dance song with ease. Create unforgettable moments by selecting a timeless tune that captures love and admiration.
Discover lyrics that beautifully express the unique bond between a parent and child.
Maybe it's something from one of your favorite movies or shows, or perhaps something upbeat that has been passed down through generations in your family.
Once you've found the perfect song for you, use it to create an unforgettable moment between you and your mom that will last forever!
---
What is the most popular mother-son wedding dance song?
The classic country song, "My Wish" by Rascal Flatts has become a popular choice for the mother-son wedding dance.
The heartfelt gospel melody gives this beloved classic a timeless quality that resonates with both brides, grooms and their mothers.
It is no surprise that "My Wish" has become one of the most special tunes for celebrating this sacred bond on a couple's big day.
---
Conclusion
If you're looking for a heartwarming, sweet, or sentimental country mother son wedding dance song to share with your son on your wedding day, consider one of these beautiful country mother-son songs.
Celebrate the special bond between a mother and her son with these heartfelt tunes that will touch your heart.
We hope you find the perfect song to reflect your relationship and create cherished memories that will last a lifetime.
---
Read More
---
---
---
Pins for Pinterest
If you like what you see, feel free to share some love on Pinterest <3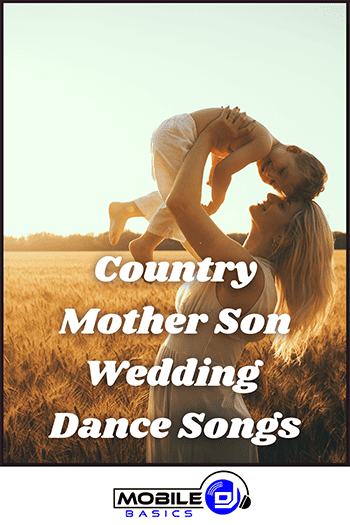 Sweet, Sentimental Country Mother Son Wedding Dance Songs (2023)
From discovering new songs to getting more gigs, I'm excited to share the wealth of knowledge I've gained through many years of DJing. [email protected]