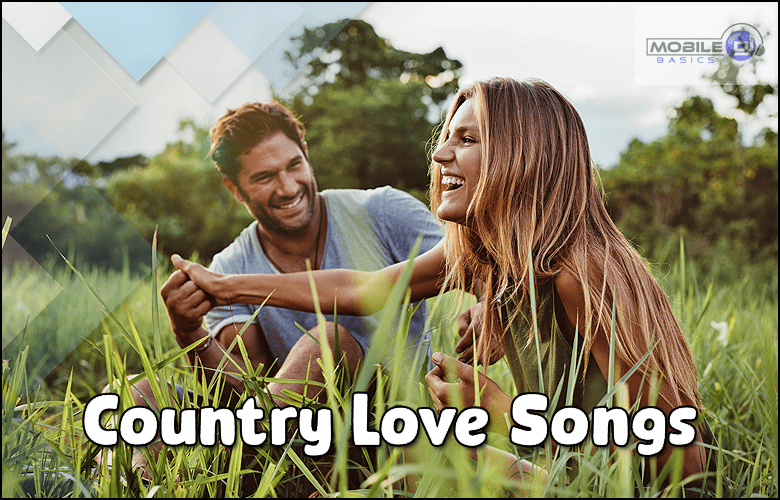 Last Updated on August 14, 2023 by Ryan Conlon | Read Time 7 min Read Time
---
Country love songs have a special way of capturing the feeling of love. It could be the slow, emotional songs that make you want to dance with your partner, or the more modern ones with a bit of a rock vibe.
No matter what, these songs are just right for people who enjoy country music and love.
These songs go from old classic country songs to newer ones. They'll make you want to snuggle up with your special someone and sway to the music.
Best Country Love Songs of All Time

If you're anything like us, you love a great country love song. There's just something so special about those heartfelt ballads that make your heart ache and your toes curl.
The best ones always seem to capture the essence of romantic love in all its complexity and beauty. So sit back, relax, and prepare to swoon over some of the greatest country love songs.
From classic tunes by legends like Patsy Cline and Conway Twitty, to more recent hits from stars like Carrie Underwood and Tim McGraw, there's something for everyone here!
Get ready for a sweet ride down memory lane!
Randy Travis – Forever And Ever, Amen
George Strait – You Look So Good In Love
Lonestar – Amazed
Luke Combs – Forever After All
Taylor Swift – Forever & Always (Piano Version) (Taylor's Version)
Brad Paisley – She's Everything
Brett Young – Change Your Name
Chris Lane – Big, Big Plans
John Michael Montgomery – I Swear
Dan + Shay – Speechless
Russell Dickerson – Yours
Luke Combs – Beautiful Crazy
Kane Brown – Heaven
Rascal Flatts – Bless the Broken Road
George Strait – I Just Want To Dance With You
The songs on this list are a few examples of the best tunes in country music. There's so much more to it than just these titles, though – there's some really great songs on the other lists below.
Whether you're all about the country twang or not, there's no denying the power of a good love song. From heart-wrenching ballads to upbeat boot-stompers, these tunes can make anyone feel the love.
So relax and enjoy the best songs about love. You may even find yourself tapping your toes along the way!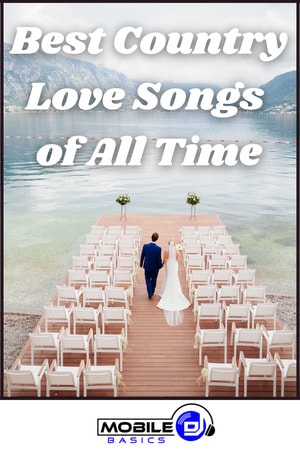 Randy Travis – Forever And Ever, Amen
Randy Travis was one of the most popular country singers in the late '80s and early '90s. His voice was gentle and romantic, perfect for wedding ceremonies. "Forever And Ever, Amen" is one of his most well-known love songs.
It's a classic country ballad about two people who are devoted to each other forever.

---
New Country Love Songs

When you're first falling for someone, there's nothing like hearing a track that perfectly captures your feelings.
Whether it's an up-tempo number or a slow ballad, new country love songs never fail to make your heart skip a beat.
Jake Owen – Made For You
Chris Stapleton – Joy Of My Life
Blake Shelton – Nobody But You
Avery Anna – I Love You More
Kat & Alex – I Want It All
Thomas Rhett – Marry Me
Scotty McCreery – This Is It
Dustin Lynch – Small Town Boy
Brandon Davis – Forever and Always
Dan + Shay – Glad You Exist
Coffey Anderson – Better Today
Jordan Davis – Slow Dance In A Parking Lot
Clay Walker – I'd Love To Be Your Last
Tim McGraw, Faith Hill – The Rest of Our Life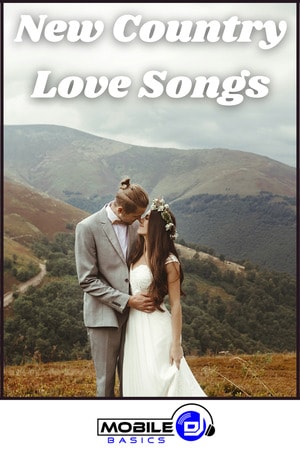 There's something about a new songs that just makes the heart flutter. Maybe it's the anticipation of what could be, or the memories of those early days when everything seems perfect.
Whatever the reason, there's just nothing like good romantic country love songs to get the emotions stirring. These latest tracks from our favorite country artists are sure to fill your hearts with all kinds of emotion.
Jake Owen – Made For You
I'm a sucker for a good country love song, and Jake Owen's "Made For You" is no exception. The song is the perfect representation of two people who are meant to be together, and it always leaves me feeling hopeful and optimistic about love.
If you're looking for a romantic country tune to add to your wedding playlist, this is definitely one to consider!

---
What is the number 1 Country Wedding Song?
If you're planning a country wedding, you'll want to choose the perfect song for your first dance as husband and wife. And there's no better choice than "When You Say Nothing at All" by Alison Krauss. This beautiful ballad has everything you could want in a wedding song: effortless romance, tempered with a touch of nostalgia.
The simple, yet evocative lyrics capture the feeling of being deeply in love, while the gently lilting melody creates an atmosphere of dreamy contentment.
Whether you're a longtime fan of country music or you're just discovering the genre, "When You Say Nothing at All" is sure to make your wedding day even more special.

---
Related Posts
---
Classic Country Love Songs

There's something special about a classic country songs. A heartfelt ballad by Kelly Clarkson, Alan Jackson, Josh Turner, Lee Brice, Trisha Yearwood, or Vince Gill. These songs are slower, more sentimental, and often tell a story of romance and heartbreak.
And while they might not be as popular as they once were, they still hold a place in our hearts. Most of these songs have been #1 on the hot country songs chart or other country music's charts.
Whether it's because they remind us of a past relationship or simply because we can't help but sing along, there's no denying that these songs are timeless.
Faith Hill – Breathe
The Chicks – Cowboy Take Me Away
John Michael Montgomery – I Can Love You Like That
Tim McGraw – My Best Friend
Mark Wills – I Do (Cherish You)
Brad Paisley – We Danced
McBride And The Ride – Just One Night
Faith Hill – Just To Hear You Say That You Love Me
Shania Twain – You're Still The One
Tim McGraw – Shes My Kind of Rain
Paul Brandt – I Do
Dierks Bentley – Come A Little Closer
McBride And The Ride – Hurry Sundown
Collin Raye – One Boy, One Girl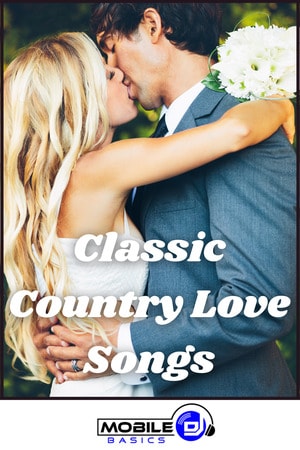 Those classic love songs that just makes your heart ache in the best way possible.
Maybe it's the emotion in the lyrics or the way they're sung, these songs will always leave you feeling all warm and fuzzy inside.
So if you're in the mood for some serious feel-good music, grab your partner and put on some of these classic songs.
Faith Hill – Breathe
Are you looking for the perfect wedding song? Something that is both romantic and country? Well, look no further than Faith Hill's "Breathe."
This beautiful ballad is perfect for any bride who wants to add a little bit of southern charm to her wedding day. And trust us, it will have your guests dancing all night long!

---
Country Love Songs for Her
A country landscape with endless possibilities is what makes this type of music so romantic to listen too- especially when you're out on an adventure together!
Maybe it's the wide open spaces and endless possibilities of a country landscape that make us feel so free and alive. Or maybe it's the fact that country music has always been about storytelling, and there's nothing more romantic than a good story.
Chris Lane – For Her
Kane Brown – Worship You
Dierks Bentley – I Wanna Make You Close Your Eyes
Drew Green – The Rest of Our Lives
Chris Young – Who I Am with You
Brett Eldredge – The Long Way
Thomas Rhett – Die A Happy Man
Blake Shelton – God Gave Me You
Dylan Scott – My Girl
Billy Currington – Must Be Doin' Somethin' Right
Florida Georgia Line – God, Your Mama, And Me
Drew Baldridge – That's You
Gary Allan – Her Man
Cody Johnson – On My Way To You
Parmalee – Better With You
There's just something about those heartfelt lyrics and soulful melodies that can make any woman swoon.
If you're looking for the perfect country song to dedicate to your girl, look no further than these top picks. Each one of these tunes is sure to sweep her off her feet!
Chris Lane – For Her
Listening to country singer Chris Lane's new song "For Her" is the perfect way to kick off your wedding planning! This romantic country ballad will have you dreaming of your big day.
The lyrics talk about pledging your love to your bride, and how nothing can tear you apart. It's the perfect Pick-Me-Up for any bride-to-be!

---
Why is country music so good for love stories?
There's something about country music that just makes love stories better. Perhaps it's because country music is all about heartache and loss, two things that are very familiar to anyone who's ever been in love.
Or maybe it's because country songs often tell stories of real people trying to find their way back to each other after making a few mistakes.
Whatever the reason, there's no denying that country music has a way of making love stories even more special.
You might just be surprised at how well it fits.
---
Country Love Songs for Him
Discover the irresistible charm of country love songs and let your heart be swept away.
These heartfelt melodies, filled with the genuine emotions of everyday people, have the power to make you feel like it's a warm summer night, no matter the season.
Get ready to be captivated by the unfiltered connection these songs forge with your soul. If you're searching for the perfect tune to express your own country-style love for him, look no further.
Gabby Barrett – The Good Ones
RUELLE – I Get To Love You (not really country but whatever)
Taylor Swift – Lover (First Dance Remix)
Shania Twain – The Woman In Me (Needs The Man In You)
Maddie & Tae – My Man
Jasmine Rae – When I Found You
Lindsay Ell – Make You Feel My Love (Cover)
Calum Scott, Leona Lewis – You Are The Reason
Lady Antebellum – Just A Kiss
Spencer Crandall – My Person
Sara Evans – I Could Not Ask For More
Lainey Wilson – Heart Like A Truck
Wild Fire – Hold On To That
Gabby Barrett – Pick Me Up
Shania Twain – Forever and For Always
Country love songs are the perfect way to show your man how much you care. With heartfelt lyrics and catchy melodies, these songs will have him falling in love with you all over again.
So grab your guitar, boombox or Bluetooth speaker and get ready to serenade your sweetheart with these romantic tunes!
Gabby Barrett – The Good Ones
Gabby Barrett is the latest country music darling, and her song "The Good Ones" is a wedding love classic. The music industry is a tough one, but some artists are managing to find success even in this economy by appealing directly at heartstrings.
One such artist with her own successful song that has been heard on country charts. Barrett's voice is powerful and emotive, and the lyrics are poignant and touching.
If you're looking for a beautiful country love ballad to add to your wedding playlist, be sure to check out Gabby Barrett's "The Good Ones"!

---
Country Upbeat Love Songs

When I need a pick-me-up, there's nothing better than turning on some upbeat country songs. Experience sheer happiness with the captivating twang of guitars and the sweet melodies of the vocals.
Plus, the lyrics are always so romantic and optimistic. No matter what mood I'm in, these dance songs always manage to lift my spirits.
Some of my favorite upbeat songs include Keith Urban – Somebody Like You and Jon Pardi – Head Over Boots.
These songs always make me smile and remind me of the wonderful people and experiences in my life.
Whenever I'm feeling down, I know that I can always count on these songs to turn my day around.
Jon Pardi – Head Over Boots
Keith Urban – Somebody Like You
LANCO – Born To Love You
Carlene Carter – Every Little Thing
BRELAND – Natural
Taylor Swift – Love Story
Florida Georgia Line – Simple
Kane Brown – Good as You
Sam Hunt – Body Like A Back Road
Brett Eldredge – "Love Someone" (The Edgar Cut)
Hunter Hayes – I Want Crazy
Jason Aldean – When She Says Baby
Thomas Rhett – Look What God Gave Her
Tim McGraw – I Like It, I Love It
Josh Gracin – Favorite State Of Mind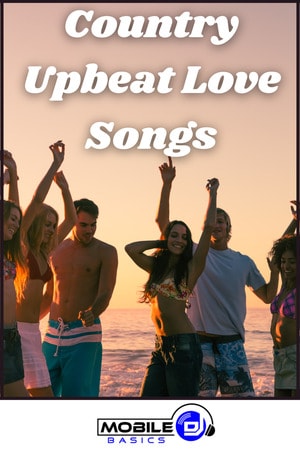 It's hard not to feel good when you're listening to upbeat country love songs. Their cheerful melodies and positive lyrics are the perfect pick-me-up during tough times, and they never fail to put a smile on my face.
If you're looking for a little bit of happiness in your life, then this playlist is for you! Featuring the best country songs of all time, it will definitely get your heart racing.
Jon Pardi – Head Over Boots
Looking for a catchy country song to play at your wedding? Look no further than Jon Pardi's country hit "Head Over Boots."
The upbeat tune is perfect for any celebration, and its love-filled lyrics will make your guests feel all warm and fuzzy inside. So put on your dancing boots and get ready to party!

---
Country Duet Love Songs

Duets are something special. Whether it's the way two voices come together to create a beautiful melody or how often music videos for duet songs capture that sense of romance, there is just something about them.
When two voices come together to create something beautiful, it's hard not be moved. That is exactly what a duet does – they take you on an emotional journey with their lyrics and music!
Tim McGraw, Faith Hill – It's Your Love
Dolly Parton, Kenny Rogers – Islands In the Stream
Keith Whitley, Allison Krauss – When You Say Nothing At All
Chris Lane, Tori Kelly – Take Back Home Girl
Tim McGraw, Faith Hill – Meanwhile Back At Mama's
Kenny Chesney, Grace Potter – You And Tequila
Crystal Gayle, Eddie Rabbitt – You and I
Jordan Davis, Luke Bryan – Buy Dirt
Conway Twitty, Loretta Lynn – Easy Loving
Dustin Lynch, MacKenzie Porter – Thinking 'Bout You
Brad Paisley, Carrie Underwood – Remind Me
Tim McGraw, Faith Hill – I Need You
Dolly Parton & Kenny Rogers – We Got Tonight
George Jones, Tammy Wynette – We're Gonna Hold On
Clint Black, Lisa Hartman Black – "When I Said I Do
What could be more romantic than a duet between two people about love?
Soulful country songs have been capturing the hearts of listeners for decades, and there's something about their simple melodies and lyrics that just makes you feel all warm and fuzzy inside.
Whether you're swaying in each other's arms at a dance or gathered around the fire on a cold winter night, these songs are sure to fill your hearts with happiness.
Tim McGraw, Faith Hill – It's Your Love
Tim McGraw and Faith Hill's rendition of It's Your Love is the perfect addition to your special day. The sweet melody and lyrics are sure to fill the room with emotion and happiness.
Whether you're dancing along or listening from your seat, this song is sure to get everyone in the mood for romance.
If you're looking for something classic and romantic, be sure to add Tim McGraw and Faith Hill – It's Your Love to your wedding playlist!

---
My Personal Favorite Country Slow Songs

I grew up listening to country music. My parents loved it and so did I. I remember going to see live country music performances with my family when I was young. The music always made me feel happy and nostalgic.
Even now, when I hear certain country songs, they take me back to those childhood memories. One of my all-time favorite country songs is Travis Tritt – Drift of to Dream. The song is so romantic and the lyrics are so beautiful. I have played this song at many weddings and it always brings tears to the eyes of the guests.
These are just some of my favorite country songs but there are so many great ones out there.
If you haven't listened to them, I highly recommend that you do. You won't be disappointed.
Clay Walker – Hypnotize the Moon
Sammy Kershaw – Love Of My Life
John Michael Montgomery – Home To You
George Strait – Run
George Strait – Carrying Your Love With Me
Kip Moore – Hey Pretty Girl
Taylor Swift – Wildest Dreams
Tim McGraw – My Little Girl
Keith Urban – Making Memories Of Us
Patsy Cline – Crazy
Steve Holy – Good Morning Beautiful
Jessica Andrews – Helplessly, Hopelessly
Diamond Rio – Beautiful Mess
Terri Clark – Now That I Found You
Travis Tritt – Drift of to Dream
Although I am a country music fan through and through, there are some slower songs that I absolutely love. They make the perfect addition to any wedding playlist!
Whether you're looking for something classic or modern, these tunes are sure to get everyone on the dance floor.
I have played these songs at many weddings.
Clay Walker – Hypnotize the Moon
If there's one thing Clay Walker knows how to do, it's write a love song. And "Hypnotize the Moon" is no exception.
This country ballad is the perfect song for a wedding, recounting the story of two lovers who are so in love that they can't help but be drawn to each other.
---
What is a good song from a woman to a man?
There are so many amazing country love songs from female artists to male singers. One that comes to mind is "My Man" by Maddie & Tae.
In the song, she talks about how her man is always there for her, even when she's feeling down. She sings about how much she loves him and how she can't imagine life without him.
Another great country song is "I'll Be Lovin' You" by Miranda Lambert. In this song, Lambert talks about how her man is her everything and she would do anything for him.
She sings about how much she loves him and how he makes her happy.
These are just two examples of great country love songs from female artists to male singers. There are many more out there, so take your pick!
---
How to pick the best country song
For many people, these country hits are the perfect way to express their love for someone special.
But with so many different love songs out there, how do you choose the perfect one?
There are a few things to keep in mind when selecting a country song
First, consider the lyrics. Does the song express the same kind of love that you feel?
Second, think about the melody. Is it something that you can picture yourself slow dancing to?
Finally, take into account your own personal connection to the song. Do you have fond memories of hearing it on the radio or dancing to it at a party?
In the world of country music, finding the perfect song is like embarking on a journey through the heartland of emotions.
From the vibrant streets of Nashville to the vast landscapes of Texas, California's allure, and the soulful stories of Tennessee, Kentucky, Arkansas, Missouri, Oklahoma, and Kansas, each corner of the country has gifted us with musical tales that resonate with our souls.
As you search for that one song that encapsulates the essence of your feelings, consider it akin to selecting the ideal movie – with a captivating chorus that plays like a memorable scene.
Just as love quotes can capture the essence of relationships in a few words, song lyrics have the power to convey emotions that sometimes words alone cannot express.
In your quest, don't forget to explore the diverse range of options. Whether you're in the mood for relaxing country melodies that carry you away or seeking the classic charm of Tracy Byrd or Willie Nelson, remember that the perfect song might be waiting for you in a country love songs playlist.
Delve into the world of modern country love songs or embrace the catchy beats of country pop songs for a contemporary touch.
If you're in the mood for a truly romantic experience, let the newest popular country songs sweep you off your feet, just like the iconic "Angel Good Mornin'" or the timeless narrative of "Amarillo by Morning."
In the end, the beauty of country music lies in how each song narrates the stories of couples, heartaches, and love.
So, as you embark on this musical journey, let your heart be your guide, and allow the melodies to serenade you through the heartland of feelings.
In every chord and every lyric, you might just find the perfect country song that becomes your soundtrack of emotions.
---
Country love songs are a type of music that expresses feelings of love and emotion, often accompanied by catchy melodies. They are a popular genre within country music, which is a style of music with deep roots in American culture. These songs often appear on charts like the "hot country songs chart," showcasing their popularity.
Some well-known country artists who have sung these kinds of songs include Faith Hill, John Michael Montgomery, Florida Georgia Line, Tim McGraw, and many more.
These artists create tunes that can be slow and romantic, making them perfect for a slow dance or even as a choice for a wedding song.
Tim McGraw and Faith Hill, for example, are known for their successful country love songs that have touched the hearts of many listeners.
Similarly, other country singers like Garth Brooks, Taylor Swift, Keith Urban, and Alan Jackson have contributed to the genre with their own love-filled tracks.
Country love songs often tell stories of love, heartbreak, and romance, drawing listeners in with relatable lyrics and heartfelt melodies.
From classic artists like Johnny Cash, George Strait, Trace Adkins, Buck Owens, and Dolly Parton to more contemporary stars like Blake Shelton, Jason Aldean, Eric Church, Chase Rice, Brantley Gilbert, Maren Morris, Carly Pearce, Lauren Alaina, and Brett Young. The world of country music is filled with songs that explore the themes of love and relationships.
Whether you're looking for a song to add to your wedding playlist, a tune to slow dance to, or simply a romantic melody to enjoy, country love songs offer a diverse range of options that can resonate with anyone who appreciates the beauty of love in music.
Conclusion
Unlock the power of love with country songs that speak volumes. Experience the full spectrum of emotions, from the exhilarating rush of falling in love to the heartbreaking depths of heartache.
Country music has the unique ability to capture the essence of romantic relationships like no other genre.
While these songs may not always portray an idyllic vision of love, they provide an authentic portrayal of its complexities. Love is never a smooth ride, after all.
Yet, as every country song assures us, the journey is always worthwhile. So, if you're seeking some country inspiration, don't miss out on these soul-stirring melodies.
Who knows, your new favorite country love song might be waiting for you.
---
Read More
---
---
---
Pins for Pinterest
If you like what you see, feel free to share some love on Pinterest ❤️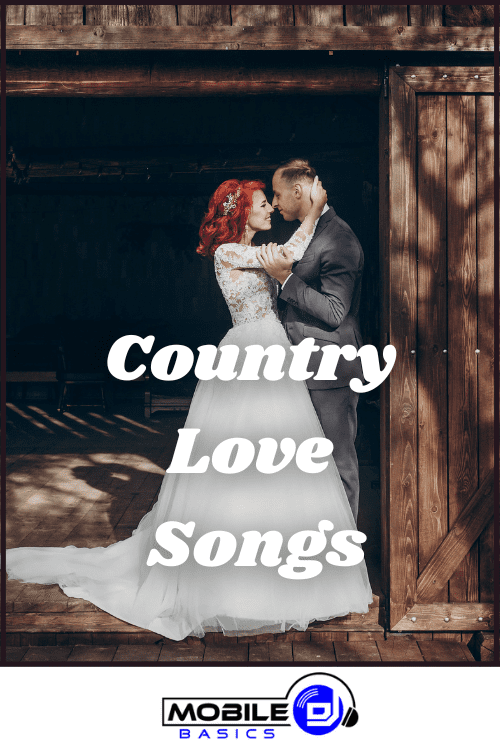 Best Country Love Songs | Powerful Music | Your Wedding Playlist 2023
From discovering new songs to getting more gigs, I'm excited to share the wealth of knowledge I've gained through many years of DJing. [email protected]