Welcome to Mobile DJ Basics, your ultimate destination for aspiring DJs!
I'm Ryan, the proud owner of this platform, and I bring with me years of experience as a mobile DJ, having entertained countless events ranging from weddings and sweet 16s to school dances and corporate functions.
Throughout my extensive career, I've discovered that certain DJ basics are essential for the success of any event.
While quality equipment is undoubtedly important, fostering a positive attitude is equally crucial.
Even after all these years, I still find immense joy in exploring new music, engaging with fellow DJs, and experimenting with the latest DJ equipment.
At Mobile DJ Basics, we not only curate song lists for DJs but also strive to provide valuable resources that cater to DJs at all levels of expertise.
Managed by yours truly, Ryan Conlon, a seasoned DJ with 18 years of experience running a full time mobile DJ company, Mobile DJ Basics is committed to sharing my wealth of knowledge and experiences through freelance activities.
Becoming an exceptional DJ is about much more than simply pushing buttons on high-end equipment; it requires a combination of skill, passion, and hard work.
Our mission is to guide you every step of the way, offering comprehensive instruction on all aspects of DJing, enabling you to infuse life into any party or event.
In a rapidly growing industry, it's more important than ever to distinguish yourself with exceptional skills and unwavering passion.
Mobile DJ Basics is your trusted companion on this professional journey, dedicated to helping you refine your abilities and shine as a star in the industry.
Whether you're a beginner just starting out or an intermediate DJ looking to up your game, our blog posts, DJ tips, and reviews cater to all levels of expertise.
Our goal is to inspire you to approach DJing with passion, skill, and a sense of fun.
Song Lists for DJs
Elevate your event with our meticulously curated song lists for mobile DJs. We understand the importance of selecting the perfect music to create an unforgettable atmosphere and keep the dance-floor alive.
Whether you're planning a lively wedding reception or a sophisticated corporate event, our song lists have got you covered.
From high-energy beats to smooth tunes, we have the perfect selections to set the right tone.
We stay ahead of the music trends while also paying homage to timeless classics, ensuring our playlists resonate with all audiences.
With our professionally crafted song lists at your disposal, you'll confidently deliver exceptional musical experiences and keep the party going all night long.
Articles for Mobile DJs
Discover a comprehensive resource hub for mobile DJs like never before. Our collection of DJ articles is a testament to our dedication in providing you with all the tools you need.
Our team of experienced DJs and industry professionals have crafted in-depth articles covering a wide range of topics relevant to DJs of all levels.
From essential techniques and equipment reviews to marketing strategies and performance tips, our articles offer valuable insights and practical advice to help elevate your DJ skills and build a successful career.
We stay ahead of the curve by keeping up with the latest trends and industry developments, ensuring you receive up-to-date information and expert guidance.
Whether you're just starting out or seeking to refine your craft, our DJ articles are an invaluable source of knowledge that will empower you to take your DJing to new heights.
Get Started today and embark on a journey of continuous growth, inspiration, and professional evolution.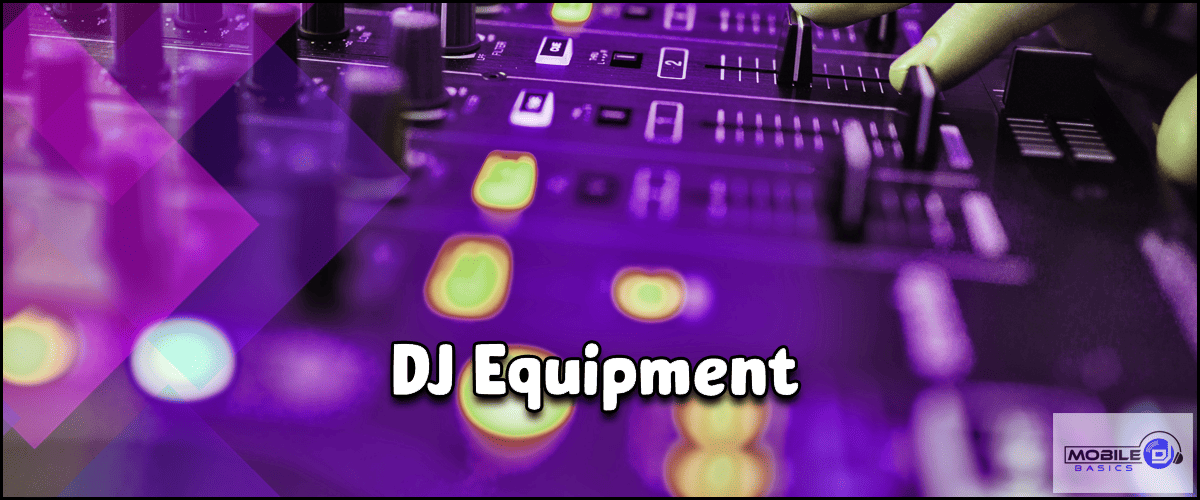 DJ Equipment for Mobile Disc Jockeys
Optimize Your DJ Performances by Selecting the Best Gear
Elevate your DJ performances by selecting the perfect gear that encompasses both hardware and software essentials.
We provide comprehensive reviews covering a broad spectrum of DJ equipment, ensuring you have insights into the best in the market – from turntables, controllers, mixers, speakers, DJ headphones, and more, including sought-after brands like Numark and Pioneer DJ.
Our reviews spotlight the pivotal aspects of durability, sound quality, functionality, and ease of use.
The analysis includes essential accessories like cables, cases, microphones, bags, and lights, which are integral for a seamless DJing experience.
For beginners stepping into the dynamic world of DJing, we offer valuable insights to help you build a robust setup, integrating your laptop and computer with state-of-the-art DJ software like Traktor.
From DJ controllers crafted for novice users to advanced models for seasoned professionals, our reviews guide you in making informed decisions that align perfectly with your needs.
Unveil the latest models and the most popular brands in the market.
Our in-depth analysis shines a light on the key features and benefits of each product, helping you confidently choose gear that not only meets but enhances your performance requirements.
If sound systems are your concern, delve into our reviews focusing on the clarity, durability, and power of different models.
Whether you need Sennheiser headphones known for their unmatched sound quality or a DJ mixer that seamlessly blends tracks, we've got you covered.
Aspiring and professional DJs alike can rely on our unbiased reviews, which offer insightful details enabling informed gear choices.
Equip yourself with the knowledge to select accessories and gear, including top-tier DJ controllers, mixers, and software, that empower you to deliver standout performances and significantly improve your DJing skills.
Discover the synergy of top-tier equipment and accessories, with options suitable for all, from beginners to seasoned professionals.
With our meticulous reviews, confidently choose the gear aligning with your specific needs and preferences, ultimately allowing you to craft exceptional musical experiences and elevate your DJ career to new heights.
School Dances and Student Event Tips
Get inspired and create unforgettable school events with our collection of articles!
From homecoming to prom and spirit weeks, we have creative ideas and suggestions to make these occasions truly memorable.
Discover unique themes that will set the stage for an unforgettable celebration and capture the essence of elegance and excitement.
Foster unity and school pride with engaging activities and themes for spirit weeks.
Whether you're a student council member, event organizer, or DJ, our articles provide valuable resources to ignite your creativity.
Tips to Help You Start and Run a DJ Business
If you've ever dreamed of turning your passion for music into a thriving business, then the world of DJing might be your ideal stage.
Whether you're an aspiring DJ looking to take the first step or an experienced spinner seeking to turn your craft into a full-fledged career, this section is your comprehensive guide to starting and running a successful DJ business.
From establishing your DJ company and crafting a memorable DJ name to navigating the complexities of contracts, pricing, taxes, and legalities, we've got you covered.
Explore these essential tips and insights to not only get your DJ business off the ground but also to keep it rocking for years to come.
---
Becoming a Mobile DJ: Is It Worth It?
So you want to become a mobile DJ? You need some sort of passion for music and the ability to work hard.
There are many ways that one can make money out of the event industry, but it does require dedication and effort on your part in order to succeed.
A lot depends on how much time you're willing put into making yourself stand out from other people who might be interested in becoming DJs as well, so think long-term about what will happen when things get tough if your dreams do not come true right away.
Unlike most professions, being a DJ is not just one thing. It's about understanding your audience and their moods as well as knowing how to enhance the experience for them by spinning records or mixing tracks – all while getting that crowd dancing!
For many DJs this dream begins in front of an empty room or basement with some used equipment and big dreams.
Being a DJ isn't easy work either; you're playing music constantly throughout the night so people will dance and have fun. When the event is done – you tear down the equipment – Pack it up in you van and go home.
---
The Journey
Your journey starts from your home and through practice. The DJ tips we would give our beginners is to look for ways to improve constantly.
Mobile DJ Tips:
Learn from other DJs that are willing to teach you what they know.
Watch YouTube videos, listen to podcasts, and read books about how to be a better Mobile DJ.
Look up DJ equipment reviews and get to know all different types of gear.
Choose your performance style.
Search for ways to keep up the crowd's energy.
When you're in the spotlight, it can be difficult to stand out. But if your energy is infectious and people are constantly talking about how great they have felt after seeing your performance, then there's no doubt that you will find success as a DJ.
Mobile DJ Basics – Getting Started – Check out What is a Mobile DJ? Learn How to DJ and How to MC a Wedding.
This website has posts about how to make a career out of being a DJ – starting with the mobile DJ basics. You'll learn why DJs need more than just mixing skills, what equipment they use and what skills they need in order to be successful as well as finding gigs and making money!
---
What Do Mobile DJs Do?
The answer to this question is not so simple.
A lot of people think that DJs just play the music and occasionally talk over it, but there's much more to it than that!
DJs are responsible for creating an atmosphere at your event, selecting songs appropriate for the audience, and mixing them together in creative ways.
They also have to be able to read the room and know what will get people on their feet or keep things mellow depending on what you're looking for.
Throw in some technical knowledge about sound equipment and lighting rigs, plus a little charisma–and voila!–you've got yourself one heck of a DJ!
Mobile DJs are an integral part of any event. They provide music and entertainment for all your guests, so you want to make sure you're hiring someone that is knowledgeable about the industry.
A mobile DJ provides music and entertainment for your event by being a master of ceremonies (MC) and playing music throughout the evening.
This person also can ensures that there's always something happening at your party – whether it be dancing or games – with interactive activities like karaoke, trivia contests, etc. The good DJ will usually play requests from guests as well!
---
Being a DJ is Fun
Making a career out of being a mobile DJ does sound risky to most, but if that's what satisfies your inner music spirit, then go for it. Do it for your passion and your undying love for music. This line of work needs sacrifice, just like every other profession.
DJing is a job that must be driven by passion and interest. Always keep the door open for new possibilities to improve, and you'll make a successful and memorable career out of it.
---
My DJ Journey
Hey, my name is Ryan and I am the owner of Mobile DJ Basics. For years I have been a mobile DJ and seen all sorts of different events from weddings, sweet 16s, school dances, and corporate functions.
One thing I've learned over the years is that there are some DJ basics every event needs in order for it to be successful. These include a good equipment but more importantly a good attitude.
I still enjoy finding new music, talking with other DJs, and Trying out new DJ Equipment. We create song lists for DJs – Party Songs, School Dance Songs, School Appropriate Songs, Love Songs, Sweet 16 Songs, Prom Songs, New Wedding Songs, Best Slow Songs, Summer Songs, Happy Songs, Drinking Songs, and the latest TikTok Songs.
Check out our other DJ Song lists – Songs About Dogs, Friendship, Mom, Dad, Daughters, Sons, Family, Adoption, Las Vegas, Football, and Home.
Connect with us on Instagram and share your DJ setups.
---
Other Articles from Mobile DJ Basics
So, let's dive into the rhythm and groove of the DJ world and uncover the secrets to your entrepreneurial success.
---