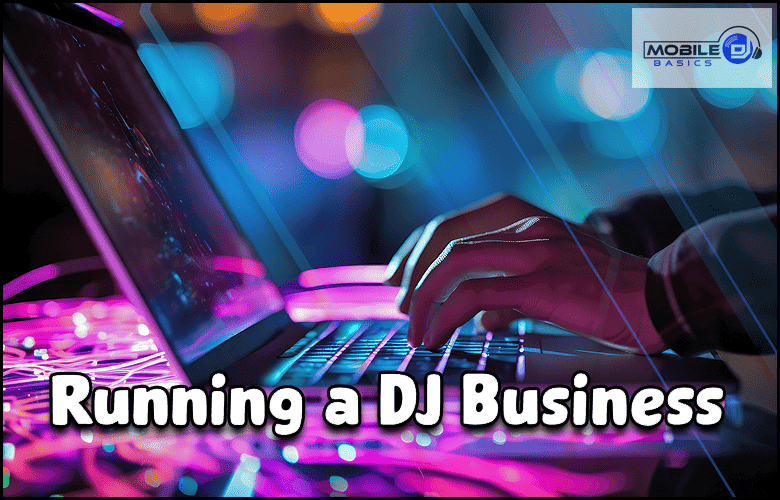 Whether you're an aspiring mobile DJ looking to transform your passion for music into a successful career or an established DJ aiming to take your business to the next level, you're in the right place.
This hub is your one-stop resource for all aspects of managing a thriving DJ enterprise.
We'll guide you through foundational steps like "How to Start a DJ Company" and "Creating a Memorable DJ Name" while also delving into the finer details of "Building a DJ Brand" with tips on crafting logos and establishing a compelling online presence.
Learn how to leverage social media effectively to connect with your audience and expand your reach.
Explore the essentials of setting up a professional website that showcases your skills and services, and find insights into choosing the right billing and accounting software to keep your finances in check.
Additionally, we'll cover important topics such as contracts, pricing strategies, music licensing, and mobile DJ taxes.
By the end of your journey through this hub, you'll be well-equipped to navigate the intricate world of mobile DJing with confidence and success.
Running a DJ Business: Mastering the Entrepreneurial Side of DJing