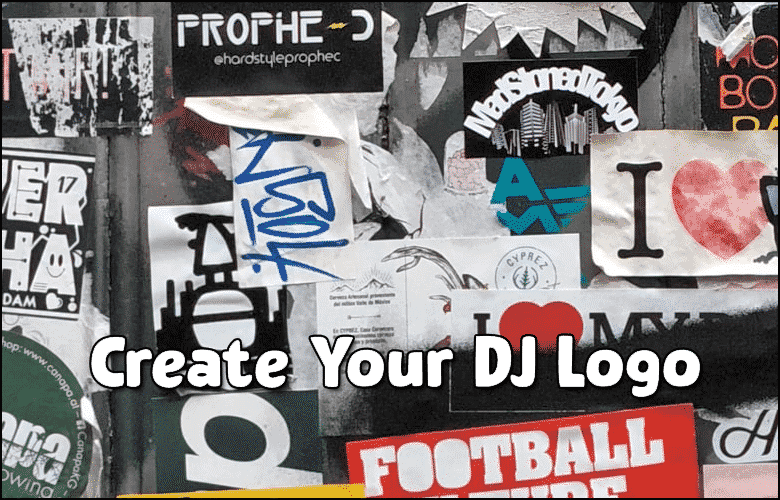 Create a DJ Logo Using Fiverr
Creating a unique Logo Design and recognizable brand is essential to building your own successful business. Whether you're an fledgling entrepreneur or a seasoned business professional, brand recognition can mean the difference between soaring success and unfortunate defeat.
One of the key ways to create a brand for your DJ business is by creating your very own DJ logos. A DJ logo is a trademark image that your customers and competitors will associate with your DJ brand, so it's important to have a DJ logo that is not only true to your brand's message, but also easily translatable across a diverse range of platforms.
The good news is that you don't need to be a professional graphic designer with years of website content creation under your belt to create your own DJ logos. In fact, an option is creating your own DJ logo. It can be both easy and fun when you use a service like Fiverr's Free DJ Logo Maker. It is one of the best DJ logo makers.
---
What is Fiverr?
Fiverr is an amazing platform for all kinds of entrepreneurs, freelancers, and independent creatives. It offers an intuitive, user-friendly way for business owners, especially those who might just be starting out, to gain experience, build a network of loyal consumers, and grow their brand.
For example, if you're a new DJ just starting out, Fiverr would be a great place to advertise your services and even display a portfolio of your tracks and previous audio work.
But, before you get the ball rolling with your new venture, you need to make sure you have a marketable brand with an attractive logo. Luckily, not only does Fiverr host top rated freelance graphic designers who can create the best DJ logos for you, but it also has a super easy-to-use and free DJ logo maker.
---
How does Fiverr's DJ Logo Maker function?
The Logo Maker is both intuitive and simple to navigate, even for those who might have little to no experience with marketing and advertising. That's what makes it such an unbeatable option for new entrepreneurs just starting out.
All you need to have is a general understanding of your business/brand, your marketing strategy, and your overall message. Fiverr can help you fill in the rest. Most importantly, it's free to start the DJ Logo Maker design process!
Step One: Tell Fiverr about your DJ business.
Whether you're a new DJ, an experienced audio engineer, or a freelance producer, Fiverr can get started on your high quality logo designs with just some basic information about your business or service. You can include logo ideas and DJ logo designs that can help with the design process. If you have no idea what your logo should look like. You can just play with the options and see what logo ideas you can create.
Step Two: Customize your DJ logo options.
This is probably the most exciting part of the process. Fiverr has endless options for a variety of aesthetics, whether you want your DJ logo design to have a vintage, minimalist, or cartoonish vibe. It's all about your business and how you want people to feel about your products or services, so make sure that you have a clear understanding of the message you're trying to get across.
Step Three: Let Fiverr take the lead.
Once you define your DJ logo's ideal vibe, Fiverr will automatically generate various designs based on the various styles and aesthetics created by Fiverr's skilled cohort of logo designers. They'll provide you with a wide selection of options based on the choices you made in steps one and two.
Step Four: Perfect the DJ logo's personality.
Once you choose one of the DJ logos that Fiverr generated, you still have the option to customize it further. With their simple editing tool, you can adjust the fonts and colors, as well as the overall layout. You can also reach out to the actual designer of the best DJ logo and ask them to modify it for you.
Step Five: Pay for the Logo
Once you have a logo that you like. It is time to pay for it and download the logo. Fiverr's logo maker is free but you will need to pay for the final design. It only took a couple clicks and I was able to create a new logo.
Price to Buy the Logo was $30 for the Basic Standard (Full Commercial Rights – High-Resolution PNG Files) OR $60 Advanced (Full Commercial Rights – High-Resolution PNG Files – Resizable Vector Files – Brand Style Guide – Zoom Backgrounds) I decided to pay for a designer to design my Logo.
You Can Make Your Own DJ Logo Using Fiverr Or Hire One of Their DJ Logo Designers
---
---
Frequently Asked Questions
Does the Fiverr Logo Maker take a long time?
Nope! The logo making features available through Fiverr are both simple and quick, allowing you to get the some perfect DJ logos in as little as just a few short minutes so that you can be on your way to entrepreneurial success in no time!
---
Can I really use my logo anywhere?
Yes! When you use the free Logo Maker to design and finalize the DJ logo for your business, purchasing and downloading the logo from Fiverr guarantees that you have full commercial and non-commercial rights to the logos. You can use to promote your brand in any way that you see fit and on any social media site.
---
How do I order further customization from my logo designer?
It's easy – once you purchase and download your order, Fiverr can help you order further customization options from the logo's designer without any hassle or headaches. They really do make it as easy as possible to get you the DJ logo Designs you want.
---
Conclusion
You can create your own DJ logo design or you can cheaply have some one else create it for you. There are other logo services out there. But Fiverr can be a great place for your first DJ Logo. Fiverr can also be a great place to get other services for your business.
---
Read More
---
---
Pins for Pinterest
If you like what you see, feel free to share some love on Pinterest <3
Create a DJ Logo Using Fiverr | I paid $17 For Two Effortless Logos
From discovering new songs to getting more gigs, I'm excited to share the wealth of knowledge I've gained through many years of DJing. [email protected]