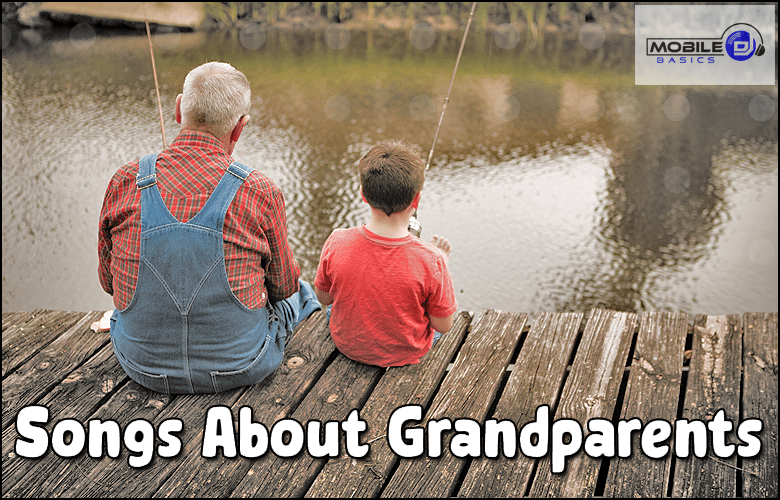 Last Updated on October 21, 2023 by Ryan Conlon | 🕒 5 min Read Time
---
No matter what generation they belong to, grandparents are special people. They often have a wealth of knowledge and experience, and they can offer a unique perspective on life. They also provide support and love, which is especially important for children and grandchildren.
There are many songs that honor the role of grandparents in our lives. Whether you're looking for a sentimental ballad or an upbeat tune, there's sure to be a song that speaks to your feelings about your grandparents.
In this article, we will explore some of the best songs about grandparents. We hope you enjoy them!
New Songs About Grandparents
Now, a new crop of songs is beginning to emerge that captures the unique experience of being a grandparent.
These songs explore the joys and challenges of grand parenthood with humor and insight, and they offer a moving tribute to the special relationship between Grandma and Grandpa and their grandchildren.
As any grandparent knows, there's nothing quite like spending time with your grandchildren. Whether it's reading stories, going for walks, or simply chatting, these moments are cherished by both young and old.
Here are songs that celebrate the special bond between grandparents and grandchildren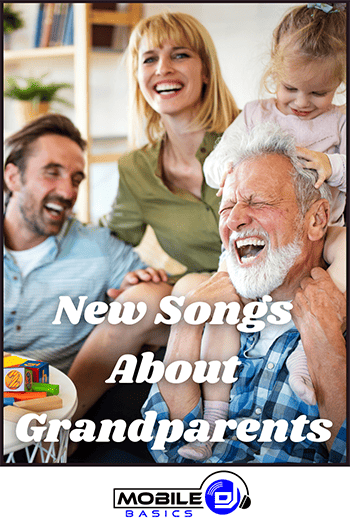 Jason Blaine – They Don't Make Em' Like That Anymore
In this heart-touching song, country artist Jason Blaine pays tribute to the wisdom and values of our grandparents' generation, highlighting the stark differences in the way they lived their lives as compared to today's fast-paced, technology-driven society.
The lyrics lovingly describe the simple yet profound qualities that defined our grandparents – unwavering loyalty, strong work ethic, a deep sense of community, and an unshakeable faith in God.
Blaine's soulful vocals and powerful lyrics are accompanied by a melody that is just as moving, calling to mind the warm memories and invaluable life lessons our grandparents have imparted upon us.
"They Don't Make Em' Like That Anymore" is a heartfelt ode to the sacrifices our grandparents made and the legacies they have left behind.
This song is a must-listen for anyone who wants to pay tribute to their own grandparents or wants to reflect on the important role they play in our lives. Take a look at the official music video below.
---
Classic Grandparents Songs
There are many classic songs that can be dedicated to our grandparents.
Each song has a special meaning that is attached to it, and it reminds us of their personality and the time we spent with them. Whether they are sentimental or fun-loving, there is a perfect song for every grandparent.
When we take the time to dedicate one of these songs to them, it is a way of letting them know how much they mean to us.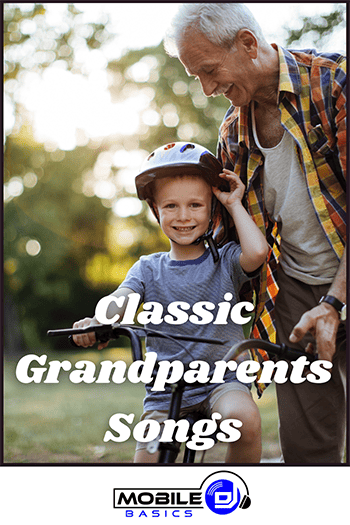 These songs are a wonderful way to honor and celebrate the special bond between grandparents and their grandchildren.
The lyrics of these songs are filled with memories of fun times spent together, such as laughing, playing, and sharing stories.
The importance of grandparents in our lives is clear as we listen to songs that reflect on the contributions that our grandparents make, such as caring for us, cooking, fishing, baking, cleaning, sewing, gardening, hunting, camping, hiking, biking, swimming, skating, singing, clapping, cheering, waving, and waiting.
Songwriters like Johnny Prill and Ron Brown have left an indelible mark with their heartfelt tribute to grandparents. In particular, their songs for grandpa and grandma, including poems and rhymes, convey the deep gratitude and love that we feel for our grandparents and the positive impact that they have on our lives.
The lyrics of these songs express the joy that comes with happy grandparents, especially on Mother's Day and Grandparents Day, when we can shower them with attention and appreciation.
Whether in preschool or as adults, we all have cherished memories of our grandfathers and grandmothers, and the songs that honor them help to keep those memories alive.
Randy Travis – He Walked On Water
In "He Walked On Water", Randy Travis pays tribute to his grandfather and provides a heartwarming narrative of the role his grandparent played in his life. The song describes a humble man who lived a simple life but had a profound impact on Travis' upbringing.
The lyrics paint a touching picture of a grandfather who taught his grandson valuable life lessons and instilled in him a strong sense of faith and humility.
This classic country song is an ode to the powerful influence of our grandparents and the vital role they play in shaping our character and values.
It resonates with anyone who has been fortunate enough to have a grandparent in their life and captures the unique bond that exists between grandparents and their grandchildren.
With its timeless melody and poignant lyrics, "He Walked On Water" continues to be a beloved classic in the country music canon and a beautiful tribute to the important role of grandparents in our lives.
---
Songs Talking About Grandparents
There's something special about the bond between grandparents and grandchildren. It's a love that can never be broken, no matter what happens in the world.
These songs perfectly capture the feeling of being loved by our grandparents: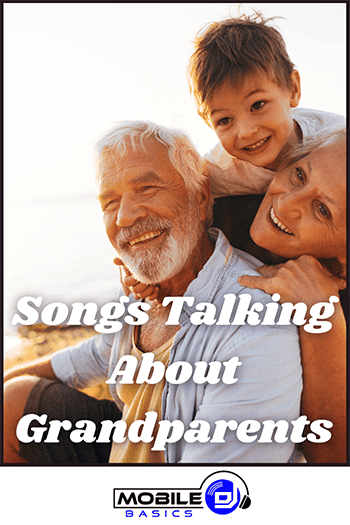 There are many lovely songs dedicated to grandparents out there, each with its own emotional and beautiful melody.
Whether it's reminiscing about the sweet memories spent at grandma's house or simply cherishing the love and care felt in grandma's hands, a beautiful country song can evoke powerful emotions and resonate with many people.
One such emotional ballad is the timeless classic "Amazing Grace," which beautifully captures the essence of old age and the precious memories shared with grandparents.
Another noteworthy one is "Supermarket Flowers" by the legendary Ed Sheeran, which tells the heart-wrenching story of a young man coping with the loss of his grandmother.
All in all, songs about grandmas and grandpas are an amazing way to immortalize all the memories and emotions shared with our beloved elders in a powerful and artistic way.
Lee Brice – Love Like Crazy
Lee Brice's hit song "Love Like Crazy" is a heartwarming ode to the lasting love and wisdom of grandparents.
Throughout the track, Brice sings about a young couple who seeks the advice of their respective grandparents as they navigate the ups and downs of their relationship.
With lyrics like "be a best friend, tell the truth, and overuse 'I love you'", the song emphasizes the simple yet profound lessons that grandparents can teach us about love and life.
In addition to its touching message, "Love Like Crazy" is also notable for its longevity on the charts, with the song spending a record-breaking 56 weeks on the Billboard Hot Country Songs chart.
Overall, "Love Like Crazy" serves as a tribute to the enduring love and timeless wisdom of grandparents, and is sure to resonate with listeners of all ages.
---
Songs About Grandma
Grandmas have a lot of wisdom to share, and many times their advice is more valuable than anything we could learn in school.
Even if you don't have a lot of time with your grandma, make sure you take the time to listen to her stories and soak up her knowledge. You'll be better for it.
Check Out These Songs:
Gretchen Wilson – Grandma
Taylor Swift – marjorie
DMX – Dear Grandma
Zac Brown Band – Grandma's Garden
Chad Johnson – Grandma's Song
Kellie Pickler – My Angel
Alan Jackson – Sissy's Song
Elton John – Goodbye Grandma
Robbie Williams – Nan's Song
John Mellencamp – Grandma's Theme
Steven Whitson – Grandma's Boy
Kellie Pickler – My Angel
In this touching ballad, country singer Kellie Pickler pays homage to her beloved grandmother, whom she affectionately calls "My Angel."
Through soulful lyrics and a heartfelt delivery, Pickler reflects on the lasting impact her grandmother had on her life, from teaching her important life lessons to simply being there to offer comfort and support.
With its poignant melodies and emotional depth, "My Angel" is a beautiful tribute to the enduring bond between a granddaughter and her grandmother.
Whether you've lost a loved one or simply want to reflect on the importance of family, this song is sure to tug at your heartstrings and leave a lasting impression.
---
Songs About Grandpa
Grandpas are the best. They've been around for a long time and know pretty much everything, but they're not too proud to share their knowledge with you if you ask nicely.
Whether it's about how to fix a bike or how to change a tire on your truck, grandpas have got your back!
Grandpas can be your friend when times get tough, or just listen while you talk about what's going on in school. And even though they might be grumpy sometimes, you know they still love you.
Here are some songs about grandpas that will make you smile:
Jake Owen – Journey of Your Life
The Judds – Grandpa (Tell Me 'Bout The Good Old Days)
Kenny Chesney – Grandpa Told Me So
Aaron Lewis – "Granddaddy's Gun"
Robert Ray – My Superman (Grandpa's Song)
Lauren Duski – The Weather / Grandpa's Song
Patty Loveless – The Grandpa That I Know
Deric Ruttan – That's How I Wanna Go Out
Riley Green – I Wish Grandpas Never Died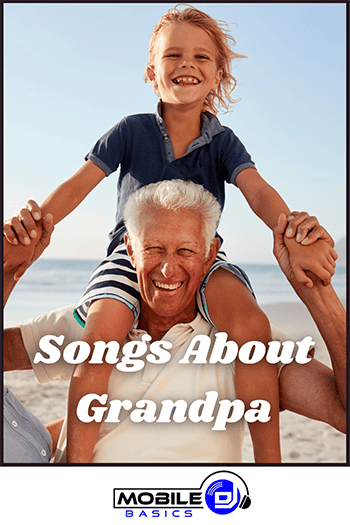 One of the best things about grandpas is that they usually have great stories. If you're lucky enough to have a grandpa who likes to tell stories, then you know what I'm talking about.
Whether it's about his childhood or something that happened when he was in the army, grandpas always have a story to tell.
And if you're really lucky, he might even sing you a song!
Jake Owen – Journey of Your Life
In the heartwarming country ballad "Journey of Your Life," Jake Owen pays tribute to his late grandfather.
The song describes how his grandfather inspired him to never give up on his dreams, and how his wisdom and guidance continue to influence him even after his passing.
Through vivid imagery and powerful storytelling, Owen takes us on a journey back in time to his memories of his grandfather, including fishing trips, days working on the farm, and life lessons learned on the front porch.
With its heartfelt lyrics and authentic vocals, "Journey of Your Life" is sure to resonate with anyone who has loved and lost a grandparent.
---
Brett Eldredge – Raymond
Grandparents are an important part of our lives. They provide us with wisdom, love, and support. Unfortunately, as they age, they may begin to lose their memory.
This can be especially difficult for their grandchildren, who may see them struggling to remember who they are.
Brett Eldredge's song "Raymond" captures this struggle perfectly. Read More Here
---
What Song Can I Dedicate to my Grandparents?
There are many songs that would be perfect to dedicate to your grandparents. It all depends on their personalities and what type of music they enjoy. The perfect time to dedicate a song is on special occasions like Grandparents Day, birthdays and weddings.
If they are sentimental, a song like "Wind Beneath My Wings" by Bette Midler would be appropriate. For a fun-loving grandparent, try dedicating "Have I Told You Lately" by Rod Stewart.
No matter what song you choose, your grandparents are sure to appreciate the thoughtfulness.
---
Best Funeral Songs for Grandparents

There are many songs about grandma and Grandpa passing away. Some are sad, some are nostalgic, and some are just about the memories shared between a grandparent and grandchild.
No matter what the song is about, though, they all share one common thread: the love between a grandparent and grandchild is never-ending, even after death.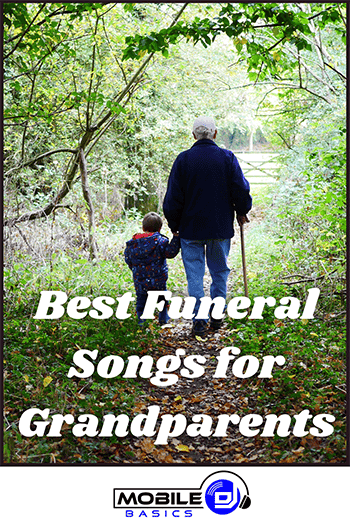 No matter what your personal favorite funeral songs are, there's no denying that they can be incredibly powerful and uplifting. If you're looking for a way to honor your own grandparents, consider making a playlist of your favorites.
You may even find that it helps you to feel closer to them, even if they're no longer with us.
---
Good Songs for Grandparents Slideshow
Finding the perfect songs for a grandparents slideshow can be a challenge, but it's definitely worth the effort. With a little bit of thought and some help from family and friends, you're sure to find some amazing tunes that will make your slideshows even more special.
With these tips in mind, you should be able to find the perfect songs for your next project in no time.
Here are a few tips:
Think about what kind of music your grandparents like. If they're into country, look for country songs about grandma and grandpa or other family(like Mom and Dad). If they're into country songs, classic rock, look for songs with lyrics that would be appropriate for them.
Ask other family members for suggestions. Chances are, they have some favorite songs that would be perfect for the occasion.
No matter what though, choosing a song that is special to both you and your grandparents is sure to fill them with happiness. After all, what could be better than spending time with the people you love and listening to some great music?
---
Conclusion
In the end, grandparents may be the most important people in your life. They have earned this right by virtue of their age and wisdom and it's up to you if they are listened to or not.
This article is meant as a reminder that we should always honor our elders with love and respect- no matter what stage of life they're at because one day, we might find ourselves on the other side of things.
So next time you see Grandma coming towards you with open arms (which she does more than anybody else), give her a big hug before going about your business.
---
Read More
---
---
---
Pins for Pinterest
If you like what you see, feel free to share some love on Pinterest ❤️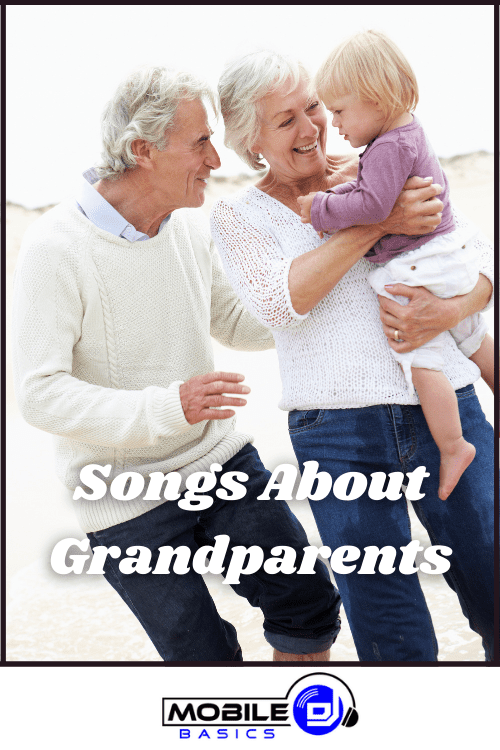 Songs about Grandparents | Uplifting Family Melodies (2023)
From discovering new songs to getting more gigs, I'm excited to share the wealth of knowledge I've gained through many years of DJing. [email protected]