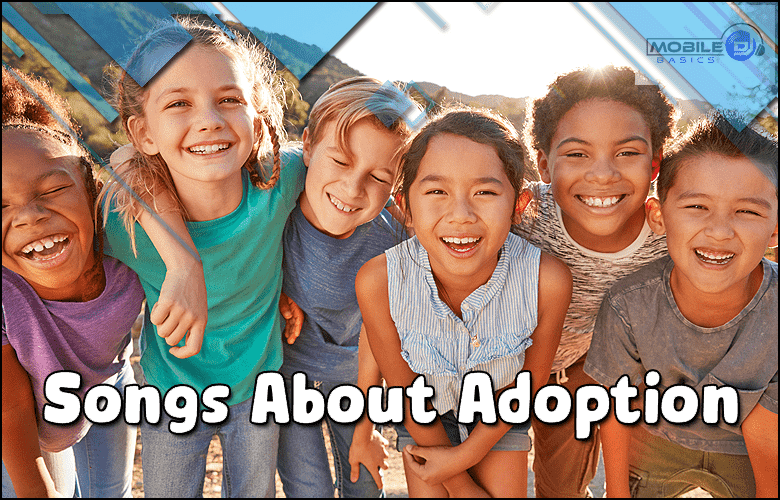 Last Updated on September 11, 2023 by Ryan Conlon | 🕒 2 min Read Time
---
Most of us know that music has the power to evoke an emotional response. But did you know it can also be used in order to cope with difficult situations, like adoption?
Adoption is a complex topic for many people and sometimes, when they are feeling down or struggling with their emotions, listening to songs about adoption can help them feel better.
Songs About Adoption
There are many songs about adoption that touch on the emotions and experiences of adoptees, birth parents, adoptive parents, and adoptive families including grandparents.
Some celebrate life in a child who has been given up for their own good while others address what it feels like when you lose something very precious from your soul- either through circumstance or choice.
Whichever the tone adopted by the artist, these songs offer adoptees a voice and a space to feel heard.
They can be powerful tools in helping us to make sense of our stories and connect with other adoptees or birth parent(s) who may have similar experiences.
In this section, we'll go through distinct types of adoption songs that you might want to check out if you're seeking comfort and inspiration!
Here are some of our favorites:
Ben Nelson – Come Home (Music Video)
Steven Curtis Chapman – Meant to Be
Thomas Rhett – Life Changes
Mark Schultz – Everything To Me
John Michael Montgomery – The Little Girl (Music Video)
Casting Crowns – So Far To Find You
Josh Kelley – Naleigh Moon
Bruce Frye – Adopted
Lindsey Teefy – Orphan Lullaby
John Waller – Orphan
Emily Meikle – One Day (I'll See You Again)
Becky Wright – The Heart of Adoption
Aaron Ivey – Amos Story
The Sins Country – She Gave It All Up
Steven Curtis Chapman – When Love Takes You In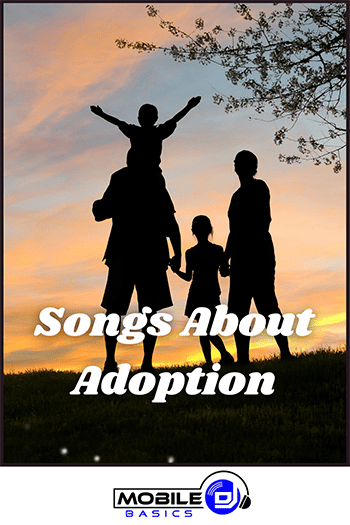 Adoption is a wonderful thing. It establishes a new family where one maybe did not existed before. Songs talking about adoption can also be extremely motivational, demonstrating how families of all kinds can be formed in different ways.
These songs provide an inspiration and a positive outlook on expanding your family through adoption.
The adoption journey can be lengthy, but there are songs that speak to the heart of anyone looking into adding a new member to their family through this life-changing event.
These songs can bring comfort to those in the adoption process or provide hope for moms or dads who have adopted already and want to celebrate this experience with music.
Elvie Shane – My Boy (2021)
Have you heard the new song from Elvie Shane? It's called "My Boy"
It's a song about the love between a parent and child, regardless of how they came to be together.
The song is uplifting and optimistic, just like how I feel when thinking of my wonderful family. If you're looking for a song about extended family/adoption that will make you smile, then be sure to check out "My Boy."
Lyrics
"He ain't my blood, ain't got my name
But if he did, I'd feel the same"
"Yeah, he's my son and that's my choice
He ain't my blood, but he's my, he's my boy"
You can read more about Elvie Shane story over at Taste of Country
---
Songs About an Extended Family
The songs about your chosen family are songs that celebrate how you create a unique community.
These songs can be especially powerful for children who have been adopted, or kids whose families may be different from others around them.
They show the strength of bonds between people outside traditional blood relations and help explain what makes these relationships so special.
Here are some great songs about the magic of your chosen family:
Rina Sawayama, Elton John – Chosen Family
Alicia Keys – Blended Family (What You Do For Love)
Garth Brooks – Thicker Than Blood
Brad Paisley – He Didn't Have To Be
Andy Grammer – I Choose You
Kari Kimmel – Where You Belong
The Chainsmokers with Kygo – Family
Brandon Davis – Step by Step
Elvie Shane – My Boy (My Girl Version)
Jon Wayne Hatfield – My Girl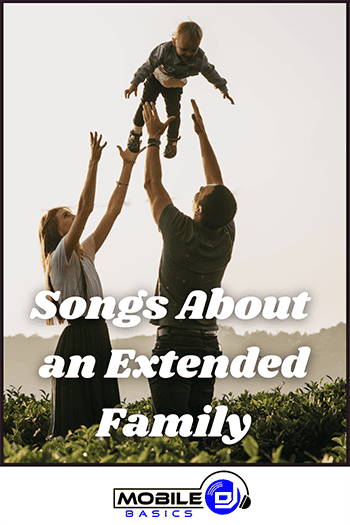 When you're part of an extended family, every day feels like a celebration. There's always someone to share your joys and sorrows with, and no matter what life throws your way, you know that you'll never be alone.
Rina Sawayama, Elton John – Chosen Family (2020)
Rina Sawayama shared a new version of her song, "Chosen Family," in collaboration with Elton John. The uplifting tune celebrates the importance of family bonds, whether they're through blood ties or chosen ones.

---
Songs About a New Home and Family
There are many different types of songs in the world. Some are about love, some are about loss, and some are about finding that new love. These songs can be happy or sad, but they all share one common thread: they tell a story.
Today, we're going to take a look at some of the best songs out there that are specifically about adoption and creating a home with someone new.
As you get ready to welcome your newest family member(s), brothers or sisters, here are some of our favorites to help you celebrate!
Phillip Phillips – Home
Rachel Platten – Stand By You
TobyMac – Family
Sandi Patty – Love Will Be Our Home
Switchfoot – This is Home
Sister Sledge – We Are Family
Matthew West – Family Tree
Creed – With Arms Wide Open
Building 429 – Where I Belong
Carrie Underwood – I'll Stand By You
Jason Gray – With Every Act Of Love
Lifehouse – By Your Side
Michael Jackson – Hold My Hand
Zac Brown Band – Family Table
Marshmello – Together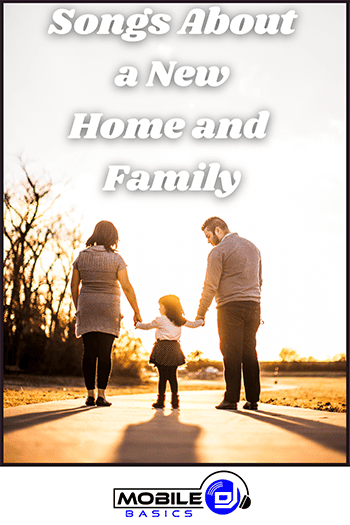 Whether you're an adoptive parent or just thinking about becoming one, these songs will surely speak to you.
Adopting a child is an amazing, life changing experience. If you're considering adopting a child, you might be apprehensive about how time-consuming and difficult it will be.
However, the process is well worth it in the end. These songs will help you celebrate your new addition to the family!

---
Conclusion – Songs About Adoption
I hope you enjoyed these songs about adoption and extended families. If you're looking for a way to connect with people who have been on the adoption journey, these songs may be able to help.
These song lyrics are from some of your favorite artists and they'll give you an inside look into what it feels like to grow your family.
---
Read More
---
---
---
Pins for Pinterest
If you like what you see, feel free to share some love on Pinterest ❤️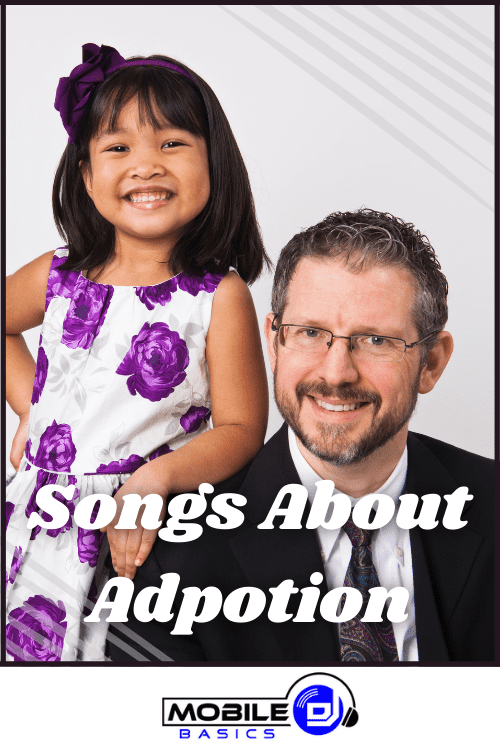 Uplifting Songs About Adoption | Songs For Extended Families 2023
From discovering new songs to getting more gigs, I'm excited to share the wealth of knowledge I've gained through many years of DJing. [email protected]