DJing has become more accessible than ever. There are many tutorials and videos on YouTube that can help you learn how to DJ, but it is also possible to learn by watching other DJs in action.
There are so many great DJ channels on YouTube. And that's why my first recommendation is to never stop learning- it's all right to pick up pointers from someone who has made it.
Designate a portion of your time to watching DJ videos on YouTube – for advice on how you can start, improve, or even run a side business with. You will also be able to learn the basics on all styles and types of music that these channels cover.
Watching other DJs on YouTube is a great way to learn the basics of mixing and scratching. There are many tutorials for beginners.
Best DJ YouTube Channels
We all know that YouTube is a great resource for tutorials, but did you know there are also some great resources for those in this industry?
There are some really awesome DJ channels out there with hundreds of videos from professional DJs giving tips and tricks to help people get better at their craft.
You can learn a lot from the experience of other DJs and how they approach their craft. It's important to see what people are doing differently than you and use that information as inspiration for your own work, or even just take advantage of industry knowledge and try something new!
The list below is our favorite channels that have some of the best information to help you grow as a DJ.
Digital DJ Tips
258K subscribers
On the Digital DJ Tips YouTube channel, you're getting tips for better DJing and production from one of the most well-known, popular leaders in the industry. Be a better DJ with help from this expert!
With free beginner tips, top-rated gear reviews, industry advice every week on Tuesdays, you can't go wrong with Digital DJ Tips.
Crossfader
374K subscribers
Raise the cross fader, take a seat in your DJ-booth and put on these lessons for newbies to learn the basics of mastering vinyl and cueing. Put that hefty thing down, forget those pesky downloads! Now is your chance to find out what you've been missing. The 24/7 training available will have you well on your way to becoming a full time beat juggler with abandon to sell shows like it's nobody's business. Get mixing fast without fear of getting reprimanded by an overbearing instructor!
Gear It First
18.4K subscribers
Gear it First is a YouTube channel for people who have a passion for gear. No matter what industry you are in, this is the place to find reviews and tutorials on DJ equipment, DJ lights, lighting design, and product knowledge. Topics range from musical instrument repair to digital marketing ideas. Gear it First is your one stop shop for everything gear and event-related. Arnoldo Offermann gives you the latest reviews on what's hot in the world of DJ equipment.
Disc Jockey News
28.9K subscribers
The Disc Jockey News YouTube channel is where you need to be for all your DJ news, reviews, and DJ tips. Whether you are an experienced professional or just starting out as a DJ on the side – their video tutorials have something for everyone! With over 250 episodes available in the archives (and growing), they have crammed hours of content into one place so you can enjoy being a "basement" DJ anytime anywhere.
DJ Tech Tools
319K subscribers
DJ Tech Tools redefines what it means to be a DJ in this innovative book written for digital DJs. Discussions about gear choices, remixing, production and more challenge the typical perception of what can be done when mixing. Ean Golden invites veteran DJs with diverse backgrounds to share their approaches and personal stories in order to break down the boundaries that limit creativity today.
Nick Spinelli
8.55K subscribers
Nick Spinelli's YouTube channel is a go-to resource for DJs, event managers and wedding planners looking to find the right song. You will find videos about how to DJ weddings, tips on finding the right speakers for events or just taking dance classes from your favorite club's resident DJ.
Nick has mastered what many DJs are just starting out on: creating memorable moments with perfect mix selection that will have everyone coming back for more time and time again!
DJ Barr
62.6K subscribers
DJ Barr strives to keep things interesting and entertaining. He does this by posting weekly videos about his life as a DJ and travels around the world, doing tips & tricks with equipment reviews, dance tutorials, party gig logs of different venues he's played at recently, and Vlogs documenting what it's like being on tour.
DJ Carlo Atendido
384K subscribers
DJ Carlo Atendido has a YouTube channel where he teaches beginner DJ's how to become more advanced DJ's, "making them better FAST".
Beginning with the basics of music theory such as tempo and different types of turntables, graduate into slightly more difficult techniques like ableton live mixing.
Such tutorials help you do away with complicated DJ jargon so that every beginner can understand. Each video is high-quality and easy to follow. One thing DJs learn from his videos are abilities they may never have been taught in school, such as scratching on vinyl records or learning how to use CDJ decks!
DJ Rick Web
44K subscribers
DJ Rick Web has been DJing professionally for 9 years and he shares his tips, tricks, and everything in between! He makes weekly videos about new products, advice on how your set should sound or what gear you should buy. Whether you're a beginner DJ or an old pro with decades of experience this channel will definitely have something to offer you!
DJ J Book
5.79K subscribers
Inspired by personal experience, DJ J Book's YouTube channel showcases the power of music on lives from his perspective as a mobile disc jockey. If you want to party and dance all night, come join this rising social media star during his lively videos that are full of positivity.
---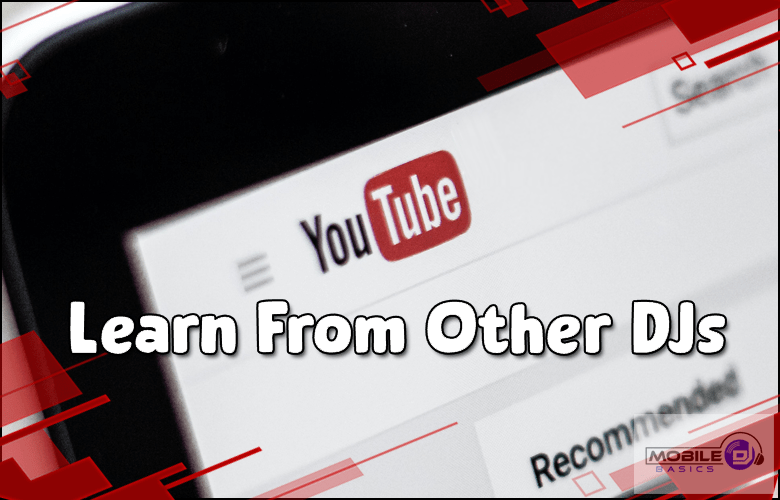 Improve Your DJ Skills
It's not always easy to get started in the mobile DJ world. There are a lot of things that can be intimidating about it- but with some research and experience, you'll find that there is plenty of opportunity out there for the right person.
If you want to be successful as a mobile DJ, then it is important that you learn from the best. There are many YouTube videos out there that will teach you how to do this and more. The key is to find one with good production quality and great content.
If you're interested in understanding how a mobile DJ operates, or if you simply want to see what other DJs are doing out there – YouTube is the way to go. From tutorials on beat matching and scratching all the way up through live wedding MCs for beginners with setups as simple as an iPod, this list of the best DJ Channels on YouTube has it covered!
Besides all the great videos on Youtube – there are a lot of great books about DJing. The best ones are the ones which cover all aspects of DJing and not just one niche. It's important to understand the basics, but you also need to know what other DJs do, how they mix their tracks together, and how they get gigs to play at.
Check out our article – Best DJ Books
---
Youtube Premium
YouTube is the new Netflix, but for DJs. There are so many channels with videos covering all different skill levels and techniques to learn from!
Artists upload their performances as well as tutorials on how to improve your skills. It's a great way of going back in time like we would do by watching old MTV clips or VHS tapes, except this one doesn't have commercials every five minutes that make you want to turn it off.
With Premium YouTube Channel, you can watch videos without ads or other interruptions from your phone or tablet. It's worth it because watching videos with ads can get distracting while trying to learn something new.
Your YouTube premium account is perfect for you mobile DJ because it has multiple channels! You can have a channel (business) for your mixes, another one (personal) for your cat videos, and the third one (personal) to show off your cooking skills.
Plus with all of these channels you get ad free video streaming, offline viewing on smartphones or tablets where available, background play including in Google Chrome browsers and Android devices; audio-only mode; and access to YouTube Music Premium membership as well as our Google Play Music subscription service. I personally love not watching the commercials.
---
Conclusion
Do you want to be the next DJ sensation? Maybe not. But there are many established DJs that upload their videos on YouTube, and it's a great way for anyone who is interested in learning more about mobile DJing to get started. It doesn't matter what your skill level may be– beginner or advanced technique-there are tutorials available right at your fingertips!
The content of this site has something for everyone – whether they're just starting out as an amateur with zero experience under their belt or if have been performing professionally since before smartphones were even created; these YouTubers will surely teach you everything from how to set up a sound system all by yourself – while giving tips on new techniques like scratching.
We hope this helps when it comes to finding new music and exploring how DJs work! Check out the Best DJs on YouTube that are perfect if your goal is to become a better DJ.
---
---
Read More
---
Pins for Pinterest
If you like what you see, feel free to share some love on Pinterest <3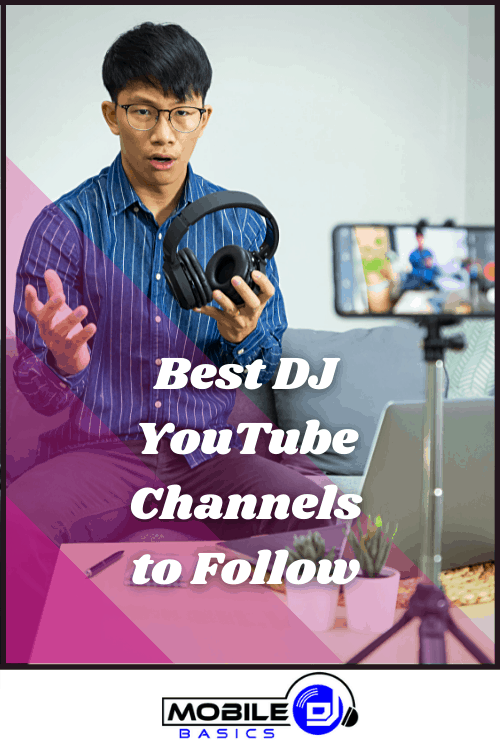 Best Mobile DJ YouTube Channels to Follow in 2023 | Valuable Info
From discovering new songs to getting more gigs, I'm excited to share the wealth of knowledge I've gained through many years of DJing. [email protected]