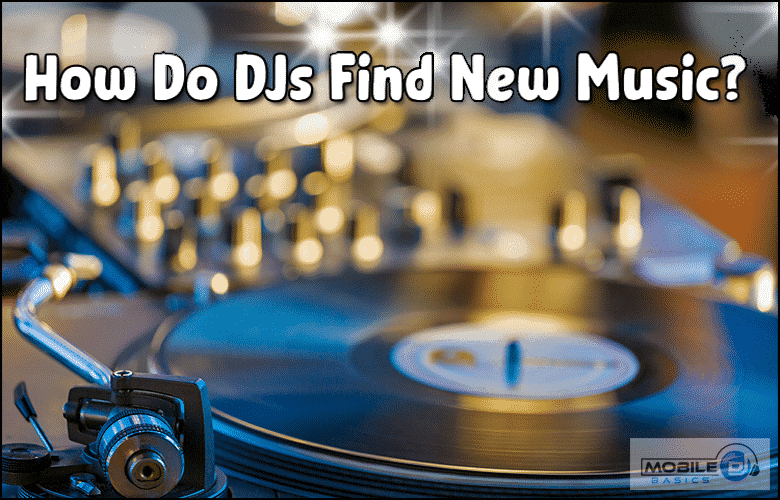 DJs have the fantastic ability to make or break a party with their exciting music. The unique and creative song choices can lead people to wonder how a DJ could have come up with something so incredible. So, how do DJs find new music?
DJs typically find new music by searching record pools, online music sites, social media sites, podcasts, blogs, and even listening to other DJs.
The inspiration that a DJ needs to find the perfect song can come from any number of places. To find out more about this exciting process and the websites that are usually used, continue reading the article below.
---
How Do DJs Find New Music?
Being able to keep the party going with fresh, exciting music is every Mobile DJ's goal. To do this, they must constantly be looking for new songs that will appeal to their audiences. There are several ways that DJs discover new songs, and we will go over all of them.
---
Requests From Past Events
One of my favorite ways to find new songs is by taking requests during School Dances and Weddings. Especially years ago when I was starting. I receive a song requested at an event – I didn't have it. But by the next event, I would have it. Add these requests to your DJ sets.
Most of the time, if it worked at one wedding or school dance, it would work another. It was the fastest way to discover new songs I had never heard.
---
New Songs for School Dances
I like finding new songs – songs I like and songs I think will work at an event. Each month we update our School Dance Playlist and Wedding Playlists– Pop, Dance, Country, hip hop, and slow love songs.
---
Record Pools
A quick google search will give you ten record pools you could join for a monthly cost. It is a great way to add to your collection or if you are starting. You can also look at their charts and see what is new. The monthly subscription is not bad if you need a bunch of new songs.
Record Pools are a website that has a large assortment of songs that you can download for a monthly fee. It is cheaper than buying each song one by one. A lot of DJs get their music from these pools. It can help you build up your collection of songs you don't know.
Just download the most popular ones from that category. Not all pools are the same. It is a good idea to read the reviews before trying them out.
---

Where Do DJs Find New Music
Music Sites Are Goldmines for New Music
One of the most common ways a DJ can find music is by visiting music streaming services. These sites have millions of songs to search through to find exactly what you are looking for. Some websites will only allow you to listen to music and create playlists, while others will allow you to download or buy the music.
While there are many different sites to choose from, here are some of the most popular sites where a DJ can find music:
Soundcloud – This is the most popular place for DJs to search for music. There are millions of songs and DJ sets. You can even upload your music onto Soundcloud. This site will allow you to download, buy, or listen to music.
Mixcloud- Mixcloud has quickly become popular since some artists have had problems with Soundcloud removing their songs. You can only listen on this site.

iTunes –

If you are looking to find current, popular hits quickly, then iTunes will get the job done for you. It is noted that iTunes is more inexpensive than other places to buy music. You can even find excellent mixes in the podcast section of iTunes.
Spotify – Check out the Music Playlists in every type of music you are interested in.Spotify is the most famous music streaming service. You can no longer use 3rd party DJ apps with Spotify – An alternative to Spotify is Tidal. Tidal has playlists they create for you. Con – They have no offline version.
Amazon – Amazon is not much different from iTunes and allows you to buy or download DJ music with very high quality.
LÜM – A new streaming service where fans can discover new music and support independent artists through virtual gifting
Bandcamp – Bandcamp is a great place to follow bands. This is a great place to find new artists and songs for you or upcoming events.
And there are so many more websites to explore.
These sites are only a handful of the music sites that DJs use to find their music. Making music discovery part of your day-to-day routine will help you find new songs quickly. Do it all the time, not just the week before an event.
---
Social Media Sites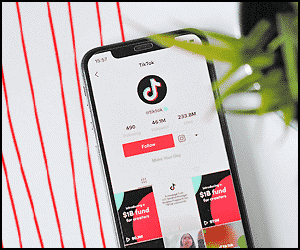 Some DJs say that they can easily find music on social media sites because all of the new artists are trying to get their music heard in any way that they could. This is a great way to find music that is unique and has rarely been heard before.
You may also find that some mainstream artists will offer a free song or album as a gift to fans, which will allow you to get free music that will likely become a hit or is already a hit.
Popular artists also promote upcoming album releases or new songs on social media if you don't want to follow these artists and see what they post every day. Set up a second account for your DJ Business – Separate your personal and business social media accounts.
The social media sites include:
YouTube – YouTube will allow you to pay a premium to stream music without watching the ads. YouTube Premium version is excellent.
Facebook – Many people, mainstream and new artists post their music on Facebook
Facebook Groups and Pages – Join groups and pages that share new songs.
Instagram – Artist, will tease new releases. And talk about upcoming albums.
Tik Tok – Either you like Tiktok dances, or you don't. It depends on your crowd.
---
Podcasts Curate New Songs for DJs
As mentioned earlier, the podcasts tab on iTunes is a great place to find mixes to obtain some inspiration for new songs, but iTunes is not the only place.
Here are some other podcasts where you find fantastic mixes that feature new and old tracks:
Club Killers podcast
Best in Space Radio Podcast
Glitterbox Radio Show
Fire & Ice: Drum and Bass Mix
Fact Mixes
RA Podcast
You can find all of these podcasts and many more at Soundcloud or Mixcloud.
---
DJs Have Blogs Too
Not only does searching through different types of music and songs help DJs discover music, but it also helps to read music blogs. Artists will talk about new songs that are coming out.
Music blogs are one of the best ways to find music because you will be able to have access to it much sooner than if you waited for it to come out on a music site.
---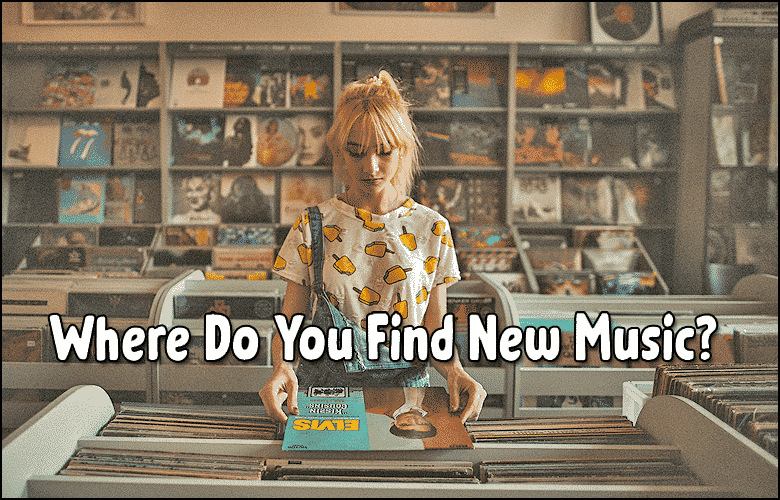 I Shazam Everything
New movies, TV shows, Instagram stories – it doesn't matter – if I hear I song I don't know – I Shazam it. This app will keep track of my newly discovered songs. Later I will look them up and purchase them. I like finding new songs. New songs to motivate me or to get the dance floor packed – Make discovering new music part of your everyday life.
---
Where Do DJs Buy Their Music
Most Mobile DJs get their music thru Amazon Music or Itunes. You need to watch out for sites that let you buy music and download it only to their music player. You will not transfer the file to a different DJ software like Serato, Traktor, or Virtual DJ.
---
Conclusion
DJs can discover new music or inspiration in several different places. It all comes down to the DJ being willing to dig through thousands of songs and websites to find the perfect mix.
There are tons of websites, podcasts, and live shows that a DJ could look into to find their music. While pleasing the crowd is a big plus, it is always important to stay true to yourself and creates tracks and mixes that appeal to you. If you don't appreciate the music you're playing and mixing, you'll never reach your true potential!
---
Read More
---
---
Pins for Pinterest
If you like what you see, feel free to share some love on Pinterest <3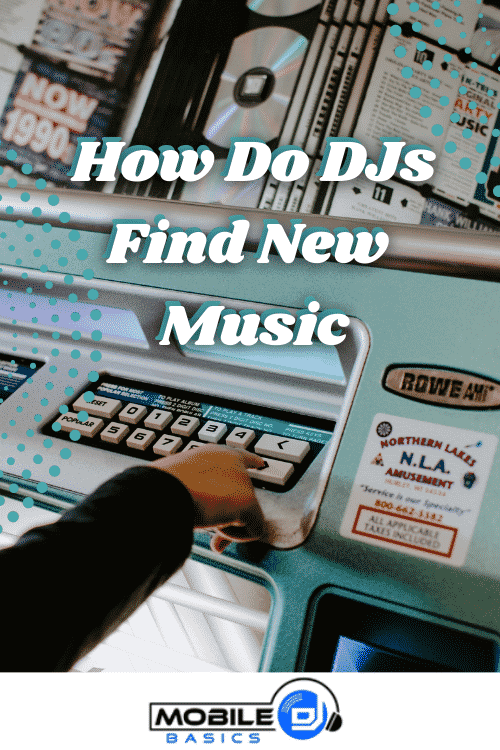 How Do DJs Find New Music | Instantly Add Current Upbeat Songs 2023
From discovering new songs to getting more gigs, I'm excited to share the wealth of knowledge I've gained through many years of DJing. [email protected]