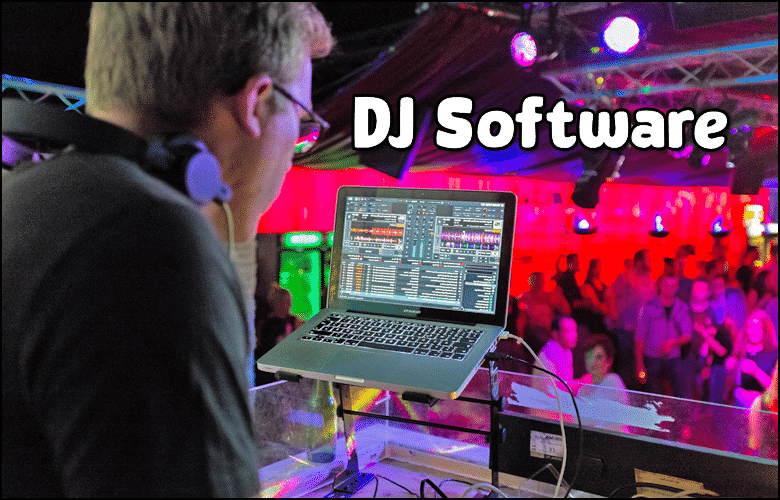 When it comes to DJ software, there are several options on the market. On this page, we are going to run you through the most popular easy to use options that are available. Before we do that, though, we are going to teach you how to find the perfect DJ Software for your music production needs. Click Here To Jump To The Best DJ Software
---
How to Choose the Perfect DJ Software
If you want to DJ using your computer, there are two things that are a requirement:
DJ Software
DJ Controller
While you can use a lot of software without the DJ controller, it probably isn't the most ideal experience if you want to take your DJ skills to the absolute next level. A lot of people will purchase their software based on the controller that they have. However, this isn't really something that we recommend. Software is much more important. Choose that first, then find the right controller for the job.
The thing is that there is no one 'best' DJ software on the market. What may work for one person may not necessarily be right for another person. There are a few things that you will need to think about here.
Firstly; think about the type of music you are producing. Each piece of software on the market will cater to different music genres. While there is nothing that says they can't be used with all genres, the whole design of the software will suit certain genres e.g. a piece of software for house music may be different for those that are DJing techno music.
The simplicity of the software will probably be your main focus. When you are DJing up on stage, you probably do not have time to fiddle around with countless controls. You want to ensure that everything is intuitive, and that you will be able to bang out that next track easily, this will ensure everybody can get entertained. The software that we talk about on this page has all been designed with beginners in mind, which means you know it is going to be great for simplicity.
While the software will not be the main component of the sound quality, it will play an important role. The music will be filtered through the software, after all. You will also want to ensure that the software is low latency. This means that any modifications you make within the software will be realized in the music right away. It keeps everything sounding great.
Don't forget about the features too. You want software that is brimming with features, particularly on the effects front. This will ensure that you can put on the best show imaginable.
Finally; you will want to think about the type of hardware that the software will integrate with. While we said that the choice of controller should come after your choice of software, you still need to ensure that the software works with quality hardware and, perhaps more importantly, that you can get hold of that hardware for an affordable price.
---
The Best DJ Software Options
So, now that is out of the way, we want to start looking at some of the best DJ software options on the market. Each piece that we talk about here has seen use in a professional DJ environment. In fact, some of your favorite DJs will likely use software on this list. This means that you know everything here is going to be great. Let's dive in, shall we?
---
Djay
We are going to start with a simple piece of easy to use software, and one that we feel both beginners and professionals will get a lot of use out of it. This is because Djay is one of only a few pieces of DJ software on the market that will integrate with Spotify which, of course, makes it a bit easier to get your hands on some banging tunes.
This software is dead simple to use, even if it is not exactly brimming with the same number of features as other pieces of DJ software out there. However, in all fairness, DJay is going to be a lot cheaper than most of these options.
The thing that we love about DJay, and the reason why we believe that it would work best for beginners, is that you do not actually need to purchase any additional hardware to make it work. Sure, you can pick up a controller if you want, but we know that a lot of beginners may not exactly want to be spending a lot of money right off the bat. Luckily for them, everything about DJay can be controlled from your mobile device.
---
Serato DJ
In the professional scene, Serato DJ is one of the most popular pieces of software out there. If you can name a professional popular DJ, then they will probably have used Serato DJ at some point. This is because it is brimming with features, and it isn't too difficult to understand how everything in the Serato DJ software works too.
The main reason why we have selected Serato DJ for this list is because the sound quality it pumps out is nigh on unbeatable. There will be no lag with the controls either. This means that you can make quick changes to the tracks 'on the fly'. This is probably why Serato DJ is used so extensively in the professional scene.
Perhaps the only real downside to Serato DJ is that it can only be used with Serato controllers, and they can get fairly expensive. See why we recommended that you choose the software then the controller? If you had anything other than Serato controllers, then you would be missing out on what is easily one of the best pieces of software in the business.
---
Traktor DJ
If EDM is your scene, then Traktor DJ is a piece of DJ software that has been designed especially for you. While you can easily use Native Instruments Traktor Pro for all types of music, nearly every feature built into the software has been designed with EDM in mind.
If you already have your controllers, or other bits of DJ gear, then you should probably check out Traktor DJ. This is because there are very few DJ controllers on the market that it doesn't work with.
We absolutely love just how much you can customize Traktor DJ too. While the layout can be a little bit confusing for some people, it will take just an hour of playing about with the software to get it looking and functioning just like you want. This means that your DJ escapades are going to be made a whole lot easier!
---
Virtual DJ
This is a piece of DJ software that you should only really be using if you are a beginner. Most people will graduate from Virtual DJ at some point, because it doesn't have the most features. However, it is an affordable piece of software.
The reason why we included Virtual DJ on this list is due to its simplicity. It will allow you to learn the basics of being a DJ in a non-threatening environment.
---
Ableton Live 
There are some people that will not see Abelton Live as DJ software, and we suppose that is true to an extent. However, if you are in a live DJ environment, there is nothing better than Ableton Live. It will allow you to easily mix your tracks. It isn't ideal if you are learning the ropes to being a DJ, but once you are being hired for those big gigs, you will probably want to have Ableton Live in your arsenal. It will ensure that you can consistently pump out those great tracks.
---
Mixxx
All of the software that we have talked about so far will have some sort of cost involved with it. Not Mixxx. This software is completely free, and therefore it is going to be ideal for those that have a budget to stick to. It should be compatible with most controllers on the market.
The problem with Mixxx is that you probably shouldn't be using it if you are new to DJing or have no idea about how to use computers. This is because it doesn't quite work properly out of the box and it can take hours, sometimes days, of tinkering about with Mixxx to get it to the point where you can produce the awesome music that you want. Although, we do suppose that on the plus side, Mixxx is highly customizable.
---
Cross DJ
There are both free and paid versions of Cross DJ available. If you enjoy your music to be a bit more on the effects-heavy side of things, then Cross DJ is going to be ideal for you. This is another piece of software that can be controlled from your mobile device, which may help you to save a bit of cash.
---
Conclusion
There are a lot of different pieces of DJ software on the market. It is important that you choose the one that is perfect for your DJing needs. Once you have the perfect DJ software, everything is going to be a whole lot easier for you.
---
Read More
---
Pins for Pinterest
If you like what we see feel free to share some love on Pinterest <3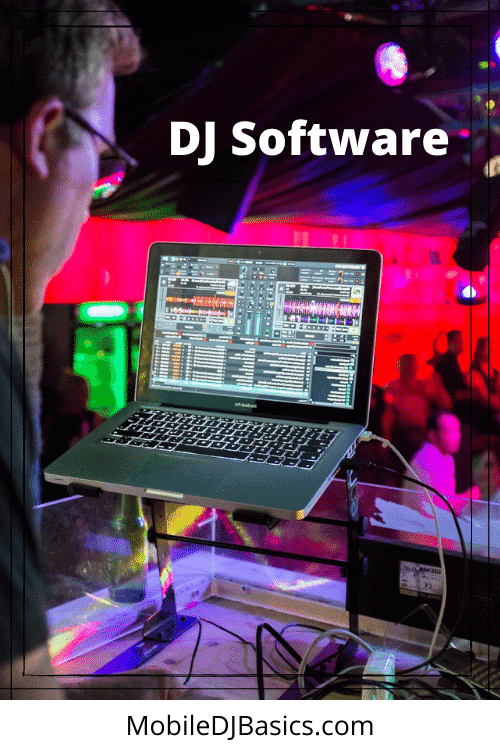 Highly Effective DJ Software | Best Free and Paid Options 2020