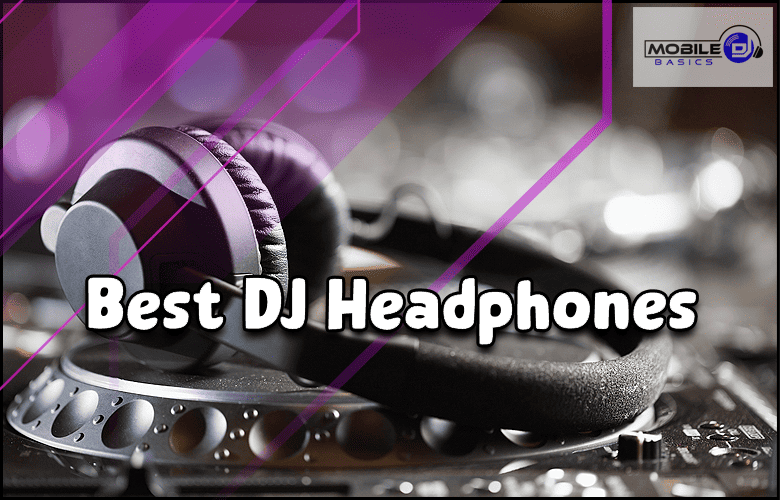 Last Updated on October 16, 2023 by Ryan Conlon | Read Time 8 min Read Time

---
In this Best DJ headphone guide, you will see some of your top options to make your business's best possible decision.
Without a good pair of DJ headphones, a DJ will be quickly sunk.
Over-the-ear headphones are needed in all aspects of a DJs job, whether it's blocking out all ambient noise when mixing, protecting them from the crowd's noise, or allowing them to hear the recordings making in the studios properly.
Since they are such an important tool, the correct wired over-the-ear headphones must be purchased.
The thing about purchasing the best tools for a job is that quality costs money. If You want to have the best, you have to be willing to look at it as a long-term investment.
As with all significant financial commitments, the best way to enter into it is to research ahead of time and know the pros and cons of all your options.
---
The Best DJ Headphones – Our Favorites
Sennheiser HD 8
Product Highlights
They are an ear headset with a closed-back design. The earpads have an ellipse design, with heavy padding on the cup's inside for maximum comfort. The bass line is extended, and the frequencies are optimized for higher levels. These headphones are built to last and are meant to be used daily. The design allows for maximum noise reduction.
Sennheiser HD 8 has been in the sound game for 70 years. It is one of the best well-balanced headphones. This has allowed them to invent a proprietary acoustics system that they have worked with top DJs to perfect.
The metal parts are reinforced and have built-in swivel ear pads—these swivel up to 210 degrees.
Features
Collapsible design
Two-year warranty
Frequency Response 8 – 30,000 Hz frequencies
SPL 112 dB
Less than .1 percent total harmonic distortion
What To Like About Sennheiser HD 8
Sennheiser has combined its proprietary sound design with these headphones to create a headset for perfect mixing in even the noisiest environment.
This pair of DJ headphones come with both a coiled and straight cable that can attach to either Ear. The cables are both 3.5 mm in length. T
hey have been built to optimize their compatibility with all kinds of DJ equipment. They even come with soft, flexible velour earpads.
What Not To Like About Sennheiser HD 8
The Sennheiser HD 8 DJ Headphones only have wired connectivity. Other people have complained that others can hear the music they are playing if the environment is not loud.
These DJ headphones have been said to have a painful cramping feeling if kept on for too long.
With the clamping intensity felt, the earpads are tight and can cause the ears to become hot and sweaty rather quickly.
Pros
Amazing sound quality
Isolates the different frequencies of sound
Sub woofers for bass enhancement
Longer Cable
Cons
Clunky and heavy
The top can make your head sore.
Not comfortable for long-time use
Sennheiser HD 8 DJ Headphones
Elliptical, circumaural (over ear) closed back design delivers maximum comfort while isolating ambient noise in the loudest of listening environments
Many critical components are machined from metal that contribute to superb audio performance while providing legendary Sennheiser reliability and durability
Both ear cups swivel up to 210 Degree, providing many wearing positions and the supplied single-sided cables (coiled and straight, 3m) can be attached to either ear cup
Legendary Sennheiser sound quality combined with high SPL capability (115dB) and ambient noise isolation insures a perfect mix in any environment; 95-ohm impedance for optimum compatibility with DJ equipment
Premium protective case included; Two year warranty
---
Pioneer HDJ-X10 DJ Headphones
Product Highlights
An over-the-ear headset, 328 g black DJ headphones that are made out of durable materials. The X10 comes in either black or silver and will include a flat carrying case.
Within that case, there is also room for additional devices such as a scan disc card or a USB device.
All Pioneer products are put through rigorous testing to ensure the ability for them to last. These headphones will always give you a great title, also providing high-quality, separated channel designs.
Features
Type Closed/Dynamic
50 mm dome-type driver units
1.2 m coiled cable – extended 3 m length
Straight cable, 1.6 m
Maximum Input Power 3500 mW
106 dB Output Sound Level
F

requency Response

Range 5 – 40000 Hz – Impedance 32 Quartz
What To Like About HDJ-X10

They create a great seal to block out external sounds entirely. These studio headphones have a great sound with pumped-up bass. The X10 has received a lot of praise for preparing and mixing music.
The fit and material make this headset comfortable for long-time wear. The material parts can be easily cleaned and should last longer than most due to advanced nano-coating technology. T
hese headphones have been said to have excellent sound isolation, which makes production easier.
What Not To Like About HDJ-X10
The description says that they are Bluetooth enabled, but they are not. Some people have also noted that the cup of the Ear is on the smaller side.
Though many people find the sound to be good, there is room for improvement. They have a lower max volume cap than more high-end brands.
Some have also complained that these headphones do not stand up as well during performing as producing.
Pros
Stays steady on the head.
Silver or Black
Built to survive heavy use
Portable
Comes with coiled and straight cables

Detachable Cables

Includes L-type mini-jack
Threaded Adapter

Build Quality

Lightweight
Cons
Only wired connectivity
Noise reduction, not Noise cancelling
Many people have complained about an unsealed box on delivery
---
Pioneer HDJ-X7-K
Product Highlights
With their second entry onto the guide, Pioneer enters their bargain headphones onto the list. Coming in under $190, these headphones are of high quality for lower-end pricing.
These are flexible, lightweight pair of headphones. They are built for heavy usage and to survive any extreme wear and tear.
They were developed with a new 50-mm driver constructed to drive the sound quality even higher.
All of the moving parts were built with reinforced metal materials.
The headset comes with a carrying case, multiple cables and has easy access to any needed replacement parts.
Features
Under three pounds
102 dB sound outputs
Dome type driver
Threaded stereo plug adapter 6.3 mm
3500 mW input power
Frequency Response Range 5 – 40000 Hz – Impedance 32 Quartz
What To Like About HDJ-X7-K
The frequency response of this headset is perfect for mixing. The bass does not overpower the rest, as it is likely to happen in powerful headphones like this.
There have been many updates on how the set lasts, and they continue to be of good quality. The ear coverings hold and do not peel or crack, and the structure stays intact.
High volumes even allow for clean monitoring no matter the volume. There is an independent ground wire with a four-core twisted cable for the separation of the channels.
What Not To Like About HDJ-X7-K
Heavier than some other DJ headphones, it has been said that they can cause some head and neck pain if used for an extended period of time.
These only come with a carrying pouch and not a hard-sided case. Many have also said that they are too tight on the ears and may not fully encompass them. This may be because the ear cups are round and not elongated.
Pros
Metal, durable frame
Flexible headband
Bass Reflex Channel
Adjustable fit
Black or silver
Build Quality
L-type mini-jack
Cons
Only wired connectivity
Ear cups slightly smaller than normal
Heavier than some
---
Audio Technica ATH-M50X
Product Highlights
This pair of headphones are crafted mainly for audio monitoring, making them suitable for DJing. These are made of heavy-duty plastic that feels nice and sturdy.
They fold up and have moveable earpads for easy movement. They have comfortable headbands and ear padding. Pads are available for replacement if needed, with a solid base and sturdy construction.
These Audio Technica headphones can be customized and have reliable sound quality. With clean bass sounds and mid-range sound frequencies, the higher-end frequencies have a fantastic quality that drives this headset even further. These are a great deal at $149.
Features
Extended Frequency Range
Deep Bass Response
45 mm Driver
38 ohms
1600 mW max input
Requires One Lithium Polymer battery
What To Like About ATH-M50X

These are terrific headsets for monitoring sound, which makes them excellent DJing headphones. They give a great depiction of sound direction and superior sound quality.
These headphones have circular ear cups that swivel 90 degrees. They make One Ear listening easy, making monitoring and mixing a breeze.
They have proprietary 45 mm aperture drivers made of copper-aluminum wire coils and earth magnets.
What Not To Like About ATH-M50X
These headphones are described by many as being good but nothing extraordinary. Though they have excellent framework durability, the earpad material does not withstand the material as much.
The sound is suitable for monitoring, and you will not want to use them for casual use. These also have a clamping force upon the ears, and the material on the earpads cracks and breaks easily.
Pros
Both Wired and Wireless Connectivity options
Four available colors – Black, Gunmetal, White, Purple/Black
Sonic Performance
Sound Isolation – Noise Isolation
Accessories included
Collapsible
90-degree swiveling ear pads
Cons
Battery required but not included
Replacement padding makes sound quality worse
Made of plastic, not metal
Material deteriorates easily
Audio-Technica ATH-M50X Professional Studio Monitor Headphones, Black, Professional Grade, Critically Acclaimed, with Detachable Cable
Critically acclaimed sonic performance praised by top audio engineers and pro audio reviewers
Proprietary 45 millimeter large aperture drivers with rare earth magnets and copper clad aluminum wire voice coils
Exceptional clarity throughout an extended frequency range with deep accurate bass response
Circumaural design contours around the ears for excellent sound isolation in loud environments
90 degree swiveling earcups for easy one ear monitoring and professional grade earpad and headband material delivers more durability and comfort
---
Shure SRH750DJ
Product Highlights
These headphones are built for terrific bass output.
have a 90-degree swivel in their earpads.
They have a replaceable cable and replaceable earpads for increased longevity.
These are a closed-back headphone design built for comfort and noise-reduction.
also have to lock mechanisms to keep the cable securely attached to the headset.
Features
High-output bass
90-degree Swivel Ear cups
50 mm Neodymium Drive
106db/mW
32 Ohm
3000 mW max input power
What To Like About Shure SRH750DJ

These DJ headphones are designed for working with high-output devices. They are terrific at isolating noise in even the most crowded environment.
These DJ headsets work with excellent quality at full power, with absolutely no distortion. These earphones work great at long stints with them on. They are also great for withstanding a lot of rugged use, let alone daily wear and tear. They come with an exceptionally long cord.
The sound quality on these is excellent for bringing out the mix of music. No volume hurts the sound quality. At under $150, these are a great bang for your buck.
What Not To Like About Shure SRH750DJ
These Shure headphone's major flaws revolve around their comfort level and lack thereof. The top of the band is very flat and makes the top of your head sore when it presses down.
It is also hard to find any replacement pads as the cup size is large and medium. It causes them to often sit on the ears and not over them. This can detract from the sound quality when the cups do not sit where they are supposed to.
Pros
Sound Quality is Excellent
The price can't be beaten.
Good for mixing and performing
Long cord

Build Quality

Easy to replace cords with standard jacks
Cons
Only wired connectivity
Only Gold Color
Circular Earpads
Plasticky and Creaky
Cup Arms can break easily
---
Numark Red Wave Carbon
Product Highlights
Few headphones are of this kind of quality for only the $100 price tag that this set has. Best for amateur or new DJs, these are not headphones that are meant for long-lasting use.
They are best if not used heavily. Honestly, for the quality, you can not beat the Numark Red Wave Carbon Headphones. With deep bass sounds and clarity at increased volumes, you will be able to work on crafting your DJ skills without a lot of upfront investment.
Features
50-mm drivers
High Temp Voice Coils
Frequency Range 15 – 20 kHz
Input Sensitivity 98 +/- 3 dB
Max load 3500 mW
24 ohms
What To Like About Numark Red Wave Carbon
These Beginner DJ headphones have a full-range frequency response with 180-degree swiveling ear pads. These allow for monitoring and performing efficiently. They come with a 1/8-inch adapter with a detachable cable, allowing them to be used with all kinds of DJ gear.
The music that comes out of these headphones is detailed, dynamic, and accurate. The pads are made with leather that is breathable to allow the ears to stay cool and comfortable. Even during the most extended DJ session, you can be sure that these will allow comfort and quality.
What Not To Like About Numark Red Wave Carbon
These headphones' maximum volume has been described as not loud enough to silence ambient sound when performing. They are heavier than many other headsets out there and are suitable for those just starting.
However, they are not seen as outstanding for more experienced DJs. After a certain amount of time, the wires have been reported to give out, causing one or both of the earpads to stop working.
Pros
Comfortable
180 Swivel Technology
Breathable leather to prevent sweat
Cons
Only wired connectivity
Not Long Lasting
One Ear often gives out sooner than the other
Numark Red Wave Carbon | Lightweight High-Quality Full-Range DJ Headphones With Swivel Design, 50mm Drivers, Detachable Headphone Cable, 1/8-inch Adapter and Case included
For The Modern DJ Professional DJ headphones with sleek looks, ultra robust build and swivel design for monitoring house & cue audio simultaneously the ideal accompaniment to your DJ decks
High Fidelity, Full Range Sound for the Perfect DJ Set Over ear design large 50 mm driver, neodymium magnet and voice coil for precise frequency response
Superior Comfort Breathable protein leather padding that remains comfortable during extended use
Protection On The Move Wired headphone design for stability during DJ mixes; includes carrying case and a detachable cable with ¼ inch jack for seamless connectivity to virtually all DJ mixers
Connectivity Covered Gold plated 1/8 Inch adapter included for connection to smartphones, tablets, MP3 players and more
---
Best Brands for DJ Headphones
For any professional or aspiring DJ, having a good pair of headphones is essential. When it comes to the best brands for DJ headphones, there are a few brands that stand out from the rest.
One such brand is Audio Technica, known for their over-ear headphones that offer exceptional sound quality.
Another popular brand is Pioneer DJ, offering a range of dedicated DJ headphones that are perfect for anyone in the industry.
For beginners looking for a solid choice in their first pair of headphones, the Audio-Technica ATH-M20X is a great place to start.
When it comes to handling high sound levels, few headphones on the market can compete with the Pioneer DJ HDJ X10 or the Pioneer DJ HDJ CX, making them a top choice for DJs of all levels.
Regardless of your preference, having a good set of headphones is essential for any DJ looking to succeed.
Best Brands for DJ Headphones:
Sennheiser
Pioneer DJ
Audio-Technica
V-MODA
Beyerdynamic
Shure
AKG
Technics
Denon DJ
AIAIAI
Numark
Sony
Reloop
Focal
Rane
Stanton
KRK Systems
Allen & Heath
Audeze
Ultrasone
When it comes to choosing the best brand for DJ headphones, there are a few top contenders that stand out from the rest.
One of the best affordable DJ headphones is the Audio-Technica ATH-M50x, which is known for its rotating ear cups and pleasant sound quality.
The rotating ear cups make it easy for DJs to monitor the crowd noise and cue tracks, especially in noisy environments.
These headphones also deliver great sound quality, making it a popular choice among professional DJs.
Apart from the ATH-M50x, there are other headphones which are highly rated, such as the Sennheiser HD25-1 II and the V-Moda M-100.
Final thoughts, it is important to consider your personal preference and needs before choosing the perfect headphones for DJing.
---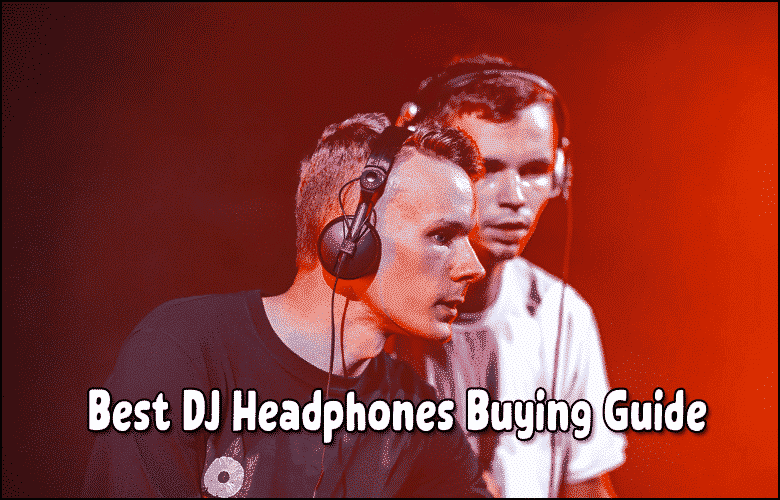 DJ Headphones Buyer's Guide
DJs need to be able to hear their mix in order to keep the crowd on the dance floor. That's why it is important that DJs invest in a pair of high-quality DJ headphones.
In this section, we will explore what you should look for when purchasing a pair of DJ headphones and what makes them different from regular consumer-grade models.
What are the Best DJ Headphones?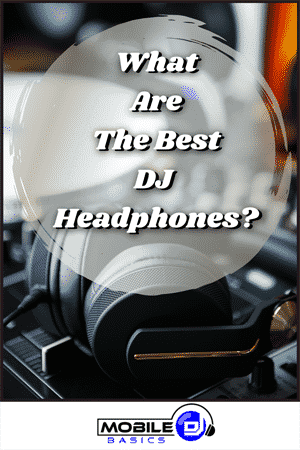 You cannot be a DJ without the Best DJ Headphones. It is merely a necessity more than any other piece of equipment for you.
Keep in mind that mixing and preparing music will be infinitely harder without at least a decent pair of DJ headphones.
What should I look for in DJ headphones?
The best headphones allow you to listen to music in intricate detail. With headphones, you can hear each frequency and sound on its own and determine the best mix that will have your next crowd up and dancing in no time.
However, as a DJ, you will need some other equipment that you will have to use your headphones with – so the number one rule is to research in-depth to ensure you are not buying a pair of headphones that are not compatible with your other DJ equipment in the DJ booth and at home.
---
Make Sure Your Equipment is Compatible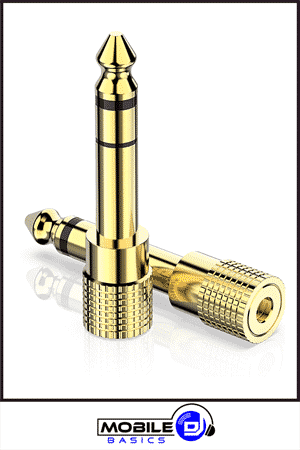 At the bare minimum, you will need a computer, Headphones, and DJ software to begin your career. As your clientele grows, you will need a DJ Controller, DJ Laptop Stand, and Speakers. There are many more specified pieces.
The piece of equipment you will use with everything, however, is your DJ headphones.
That is why it is vital to ensure that they will work with all your gear and adapt to ensure it will work with all jacks (1/8 inch and 1/4 inch).
Most people think that they can just go to their local electronics store and pick up a pair of DJ headphones.
But the truth is- not all DJ equipment is compatible with other brands of headphones.
One of the most common mistakes made by mobile DJs is forgetting to pack a headphone adapter.
There are many things that can go wrong when you forget your adapter, including not being able to monitor the sound levels with headphones or having an unpleasant experience mixing without headphones.
---
Can You DJ with Cheap Headphones?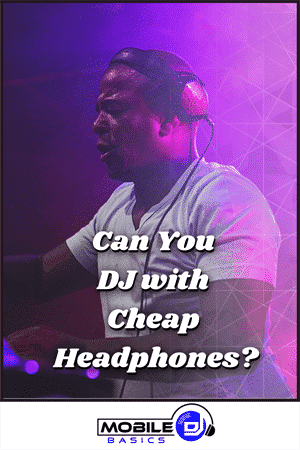 I'm sure you've seen people DJing with their headphones on and thought to yourself, "can you really DJ with cheap headphones?"
The answer is yes.
However, there are some things to consider when using cheaper quality equipment.
The amount of quality you need will depend not only on your experience level but also on your endgame goals.
If you plan on just mixing for yourself or playing family and friends' parties, you can go with a lower quality cheaper pair of headphones.
That is not to say you will want to buy a cheap pair of headphones meant for casual listening.
You are going to need headphones that will allow you to do the bare minimum for DJing.
This means the quality will need to be at least a higher low-end to let you succeed.
---

What Are the Qualities of Good DJ Headphones?
When shopping for a new pair of DJ headphones, it's essential to know what qualities your desired headphone should have.
A good pair of DJ headphones need to have a few different important qualities.
Portability – Many DJs use their headphones for mobile DJ gigs, so they must be easy to transport and don't take up much space in your DJ backpack, Pelican or luggage.
Durable – They also need to be durable enough to withstand the bumps and scrapes of life on the road.
Comfortable – You want your headphone cushions made out of soft foam so they don't hurt your ears when wearing them for long periods.
Sound Quality – This is an essential quality because your headphones need to be clear and distortion-free – to hear all the sounds the music has to offer. If the sound isn't clear enough, then it defeats the point of having them in the first place!
The best headphones need to isolate sounds so you can hear them as you prepare the music. Mixing is essential to DJing, so clear channel separations and an ability to distinguish between different frequencies make the music precise and rich.
You will also want to check that they won't fall off of your head easily, so check for weight too.
---
Swiveling Ear Pads
It is possible to DJ without ear pads that swivel. However, swiveling ear pads will help you immensely. This allows the ear cups to be turned and used over one ear while listening to the music with two different qualities.
---
Material
Avoid any headsets made of only plastic if at all possible. Headphones that have only plastic for their framework are often not as durable as ones that have been made of lightweight metal.
Plastic materials are not made to last over long periods of heavy use, and eventually, you will see stress fractures that can ultimately lead to complete breaks.
The ear pad material matters as well. If you get ear pads with less flexible foam, they can grow uncomfortable on the ears. They also can deform over time, rendering them unusable.
The material covering that foam also matters. Anything that is again, plastic is likely to crack, fade, or even completely break.
A more breathable leather will last longer, give the foam more structure, and will allow your ears to stay cooler and less sweaty.
---
Size and Shape
The earpads can be round or an elongated ellipse shape. Circular pads often receive more complaints from those who use them often and for long periods. Human ears, after all, are not round but are more of an elongated elliptical shape.
The size is also something to focus on. If your earpads are not big enough, then they will not sit properly. If too small, they can pinch the ears, and they can sit on the ears instead of around them. This can destroy the sound quality.
If too large, the sound will not be dispersed correctly. It will distort and destroy the purity of the sound.
---

---
Insights into DJ Headphones: Brands, Features, and Stats
In the DJ world, headphones are just as important as the tunes themselves. DJs need lightweight, comfortable headphones that can withstand hours of use in a noisy club or on stage at a venue.
The process of selecting headphones for DJ-ing involves considering a couple of factors. The first issue is functionality, and the second is audio quality.
DJ headphones must have top-of-the-line audio specs, such as high-quality drivers and low background noise so that DJs can hear every detail of their mix.
There's plenty of versatility and flexibility in the DJ headphone market with plenty of cans to choose from, for example, in the form of wired, wireless, over-ear, on-ear, and in-ear styles.
When it comes to brands and stats, there are several picks for the DJ headphone market.
One example that stands out is the AKG K371, which is a great all-around DJ headphone with a closed-back design, thump for bass-heavy beats, and superb audio quality.
Another mention-worthy pair is the TMA-2, which is an excellent option for those who want to customize their headphones for a personalized sound.
Also, the V-Moda Crossfade is a popular choice due to its wireless functionality and stylish design.
Most DJ headphones have a collection of features that attract users, such as the ability to block out background noise and fold up into a small bag.
The average price of a pair of DJ headphones is $150.
The most popular brand of DJ headphones is Pioneer, with a market share of 33%.
The average frequency response range of DJ headphones is 20 Hz – 20 kHz.
The average sound pressure level (SPL) of DJ headphones is 110 dB.
The average impedance of DJ headphones is 32 ohms.
The average total harmonic distortion (THD) of DJ headphones is 0.1%.
The average weight of DJ headphones is 0.8 lbs.
The average cable length of DJ headphones is 3.9 ft.
The average sensitivity of DJ headphones is 105 dB.
The average ear cup size of DJ headphones is 2.8 inches.
The difference between consumer headphones and DJ headphones lies in their purpose.
Consumer headphones are designed to be convenient and portable, but they lack the specs needed for accurate monitoring and mixing.
DJ headphones, on the other hand, are designed specifically for the DJ world and have the necessary audio quality and specs to handle loud club environments.
DJ headphones are essential for music production, gaming, and guitar, making them a popular choice among those who require a high level of audio accuracy.
In conclusion, insights into DJ headphones are important for those looking to enter the DJ world or for experienced DJs who are looking for new gear.
The DJ headphone market offers plenty of variety, and users have access to top-of-the-line audio specs, functionality, and style.
Whether you're playing at a club or producing music elsewhere, investing in high-quality DJ headphones is key to hearing every detail of your tunes.
Danish brand AIAIAI Audio TMA-2, in particular, emphasizes the importance of audio quality and customization, which highlights the continued evolution of the DJ headphone market to suit the needs of listeners and professional DJs alike.
---
What Headphones Do DJs Prefer?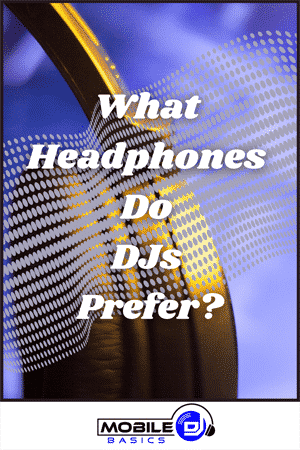 A DJs performance depends on the quality of their sound equipment.
The headphones they use can make or break a set, and it is important to find an appropriate pair for your needs.
What do DJs prefer?
One might imagine that the answer would be Beats by Dr. Dre, but many DJs actually agree that those are not ideal because they are too heavy on bass and treble frequencies, which makes them difficult to mix with other tracks when you're using in-ear monitors.
Many professionals recommend Sony MDR7506 Professional Large Diaphragm Headphones due to their affordable price point, excellent frequency response range (which covers all ranges), clear highs and mids as well as strong lows without any distortion at high volumes.
---
Do DJs Use Noise Cancelling Headphones?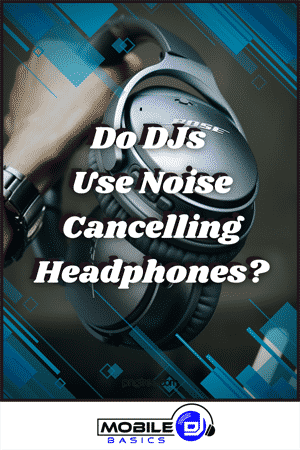 This is an interesting question, and one that many people will have different opinions on.
Noise cancelling headphones can be a lifesaver when you are in a noisy environment like an airport or coffee shop, but do they really benefit DJs?
The answer to this question is not straightforward because it depends on what type of DJ you are.
If you are the kind of person who doesn't care about sound quality and only wants music to play over your PA system at weddings then yes, noise cancelling headphones might be for you.
However if sound quality is important to you as a DJ then no, noise-canceling headphones probably aren't worth investing in.
---
Conclusion
The six above DJ headphones are some best options for DJs of all experience levels. What you want to look for in the quality of the headset you choose for your DJing is the material's comfort and quality in the booth or at home.
Not only do you want to make sure that they are comfortable enough for at least short sets of performances and mixing periods.
If you are not on a tight budget and can invest in a good pair of DJ headphones, you will want to go to the higher end of the scale. If you can get both wired headphones and a wireless connectivity headset, that would be ideal.
However, ensure the quality when using both options is excellent.
Our top choice for beginners is the Numark Red Wave Carbon Professional DJ Headphones. It is an affordable investment that will provide you with enough quality to give you a feel for your DJ skills.
Not Listed is the Sennheiser HD 25 – Their website calls it an Industry Standard. The Sennheiser HD 25 is very lightweight. I never tried a pair of the Sennheiser HD 25, so I can not give you an honest review.
For those with a lot more experience, The Pioneer HDJ-X10 Headphones are your best option. They have the comfort and quality that will allow you to grow your DJ skills and experiences. Though wired only, they provide what you need to put on the best show possible.
Have the best of luck with your purchase.
---
Read More
---
Pins for Pinterest
If you like what you see, feel free to share some love on Pinterest ❤️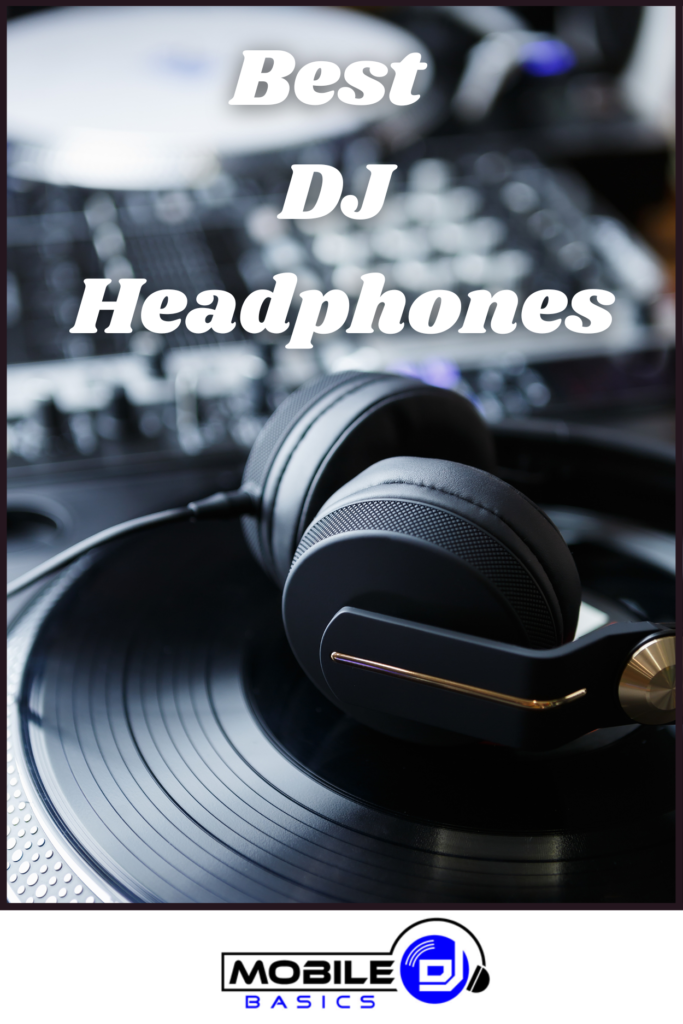 Best DJ Headphones Honest Product Reviews 2023 | Over The Ear
From discovering new songs to getting more gigs, I'm excited to share the wealth of knowledge I've gained through many years of DJing. [email protected]