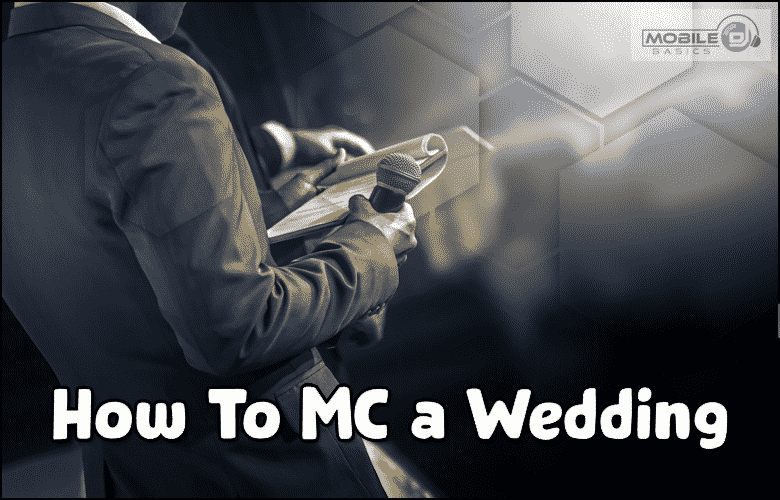 MCing weddings is not an easy job when you first start out. It's all about reading the crowd and keeping them on their feet with your witty commentary. But how do you start?
We're going to take a detailed look into the MC's job duties and responsibilities.
If you are given the incredible honor of the role of "master of ceremonies" for a wedding, we are sure you will want to do a fantastic job of it, right?
However, many of us aren't all that certain about what is involved when they accept MC's title.
---
How to MC a Wedding
As a Master of Ceremonies – MC, you'll be the host. This is an important role at the wedding. You can probably tell just how much of a big deal this job is!
The couple would usually have someone who they know or hire that will be capable of making sure the day runs incredibly smoothly according to the schedule and also someone who can guarantee that the wedding party, its guests and especially the bride – have a fantastic time.
---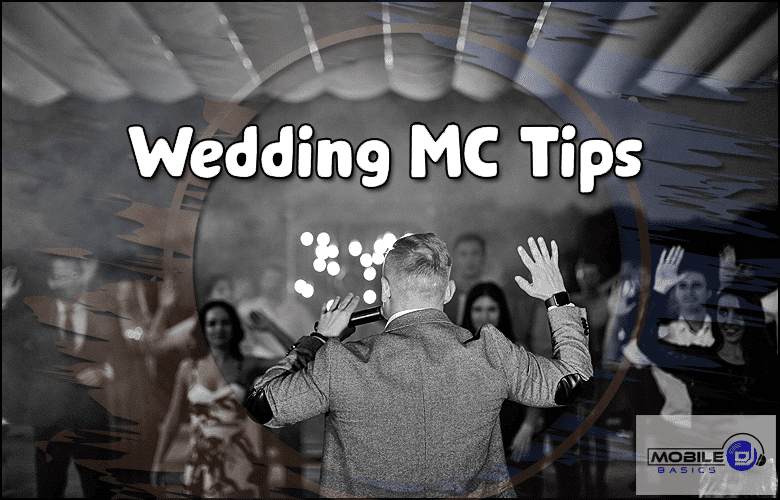 What is a Wedding MC Supposed to Do?
Wedding MC Tips
Every couple is different. Because of this, it's hard to tell you precisely what you're going to be doing as a wedding MC/DJ. From the very beginning, you need to know what the bride wants the MC to do.
So this is why you must get together with the couple. Well, in advance of the big day.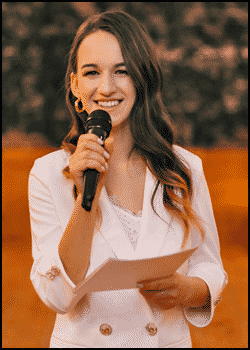 At this meeting, you should ask the bride and groom to give you a list of everything they want you, the MC, to do.
It's also a great idea to get some cute anecdotes from them (and their family or friends, too) so you can sprinkle a bit of nostalgia throughout the day.
Oh,make sure you understand exactly what they don't want to be shared too — otherwise, you'll be putting everyone in an awkward situation during that person's wedding.
The couple must explain to you how they want their wedding reception to pan out and what dances they want at their wedding reception – First Dance, wedding party, parent dance, dollar dance, and cake cutting. Ideally, they will tell you the type of atmosphere they want too.
As the MC (master of ceremonies), you need to be confident that you know the venue. This way, you can give accurate directions to the guests on the day. So, ensure you visit at least a couple of times beforehand to get to grips with the layout (which is sometimes somewhat confusing!).
---
What is the MC Responsible For?
Sticking to the schedule And Updating the Wedding guests to any changes
Announcing each of the speakers during the reception (there are a few ideas of what you should say below)
Letting the crowd know when the bride and groom have arrived
Introduce the people that will be giving a wedding speech
Announcing the first dance (not all couples want to do this, so you'll need to check with them beforehand)
Announce other dances during the wedding reception

Parent Dances – having the two people ready for each dance
Wedding Party Dance
Dollar Dance
Last Dance

Telling the crowd when the bride and groom will be cutting the cake (if the couple includes this – some don't!)
Announce the Tossing of the Bouquet & Garter
Announce the Last Call
Other Duties – Making Announcements to answer questions the guests may have;
including directions to the bathrooms
how/when the meal service is running
Where the Buffet Line Starts
where/when guests are being seated
---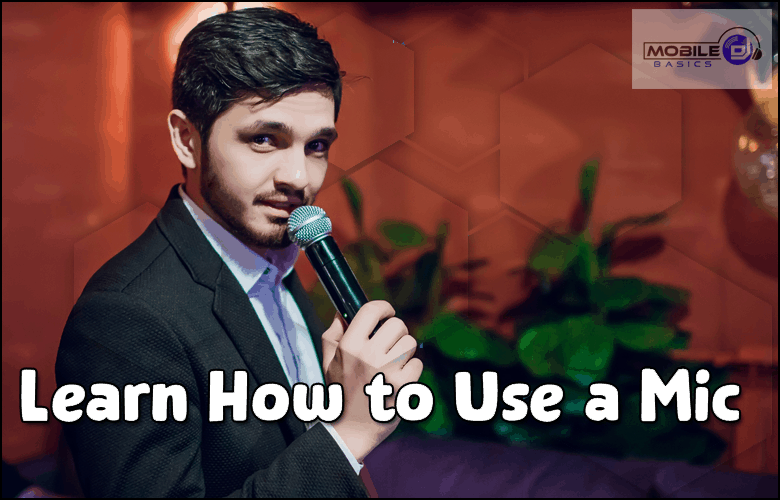 ---
What Does an MC Need to Say at a Wedding?
The wedding MC tends to announce the most important information at the start of the wedding reception.
The biggest job is to introduce yourself to all the wedding guests, briefly go over the events for the day/evening, and then just before the bride and groom arrive at the reception you must introduce them by saying "Let's welcome the new Mr. and Mrs. ____!" When the bride has taken her seat, you will let everyone know that they can now sit down.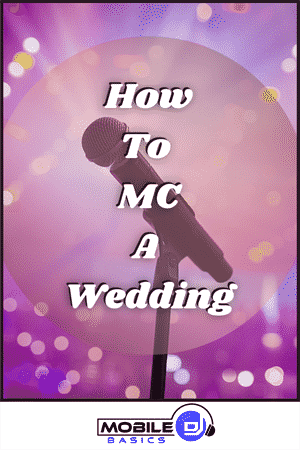 You'll also usually be requested to introduce the most important roles (Best Man, Maid of Honor, Father of the Bride) who will be making speeches. Keep the introductions short, a simple "Next we have the best man!".
You would usually wait for the dinner section of the day to have calmed down a little before you start to introduce the speeches (if that's the couple's wish).
That way, most of the guests will have eaten their food and can concentrate on the speeches.
There could be all manner of different events planned. These could include the throwing of the bouquet and other ceremonial events personal to the couple.
Again, gathering the key people together for each of these events needs to be performed calmly and casually.
You could walk over to the tables and say something like, "Hi there! I hope you're enjoying yourselves! I believe they are going to be doing the garter toss in a few minutes, so if you'd like to head over to the dance floor?"
You'll probably need to propose a toast so that you can keep that simple too with something like "Ladies; Gentlemen, would you please raise your glasses as we toast the good health and happiness of Mr. and Mrs. ____. Here's to the happy couple! Cheers!"
In terms of wedding speech or announcements, the key thing to remember here is that you're not the hired entertainment for the evening.
You don't have to be amusing, and it's not your role to tell stories (unless specifically requested and agreed upon with the happy couple).
All you need to make sure of is that everyone knows what they are doing and what events are coming up next on the schedule.
Here is an article that talks about ways to add an extra touch to your announcements. It is hard to read, but it does have a lot of good tips at MobileBeat. Knowing exactly what to say will help you not mess up.
---
How to Be the Best Wedding MC
We're sure you want to be the very best MC you can be on the day.
Regardless of whether your best pals have asked you to run their day, or you are branching out into an MC career, you want to do a good job.
Either way, we've had a good think about the process and put together a list of things that you should take into consideration: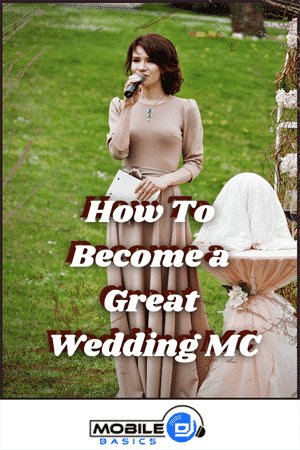 The master of ceremonies must behave acceptably on the day. Don't drink copious amounts of alcohol while you are in this very significant role; the last thing you want is to end up drunk or out of control.
Meet up with the bride and groom way before the wedding day. This way, you can run through the plan again, so you (and the couple!) are as comfortable as possible.
When you meet, you should get a list of the duties you are expected to undertake, and you'll also have the opportunity to ask the bride and groom any questions you have.
Learn how to pronounce their name.
You must arrive early. The DJ/MC needs to be set up before the wedding guests arrive. That way, you can ensure you know where everything is to help guests find their way.
Make sure you introduce yourself to all the people who need to know the MC. DJ, Wedding Planner, photographer, also members of the actual wedding bridal party
Make sure you practice any announcements you'll be making on the big day.
---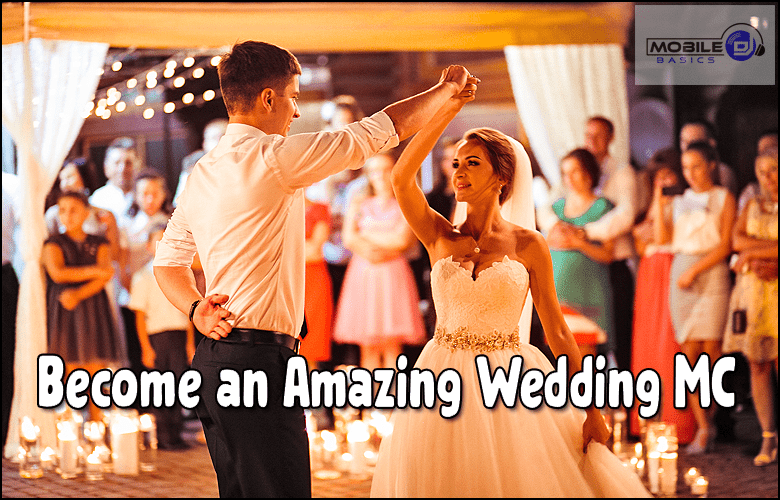 Here's How To Become an Amazing Wedding MC
7 Wedding MC Tips
Smile – Act like you really want to be at this wedding and not somewhere else
Practice – It takes time for people to be good at public speaking. Make Sure You Practice
Take Classes – you can find free or paid public speaking courses and classes online.
Do not use the same "Ladies and Gentlemen" before each announcement – Change it up.
If it is a large wedding – Your DJ Speakers will not cover the whole room. Check to see if the house sound system is any good and if you can plug a wireless mic into that.
Don't try to be a stand-up comedian – You are the Host of the Event – Stick to the Script.
Watch videos and work on becoming a great wedding MC (master of ceremonies).
---
Conclusion
There are many different ways you can make your weddings more memorable by mastering the art of MCing. You may want to consider these tips for how to be a better master of ceremonies at wedding receptions.
Some suggestions include practicing speeches in advance, adding personal touches like funny anecdotes about friends and family members, or making jokes with humor that is appropriate for all age groups.
It's a fantastic honor to be asked to be a couple's MC at their wedding.
You are bound to be nervous as their day needs to run as smoothly as possible, and this will invariably be down to you and your ability to be a good wedding master of ceremonies.
Have a good time. The more weddings you work the better you will get.
---
Read More
---
Pins for Pinterest
If you like what you see, feel free to share some love on Pinterest <3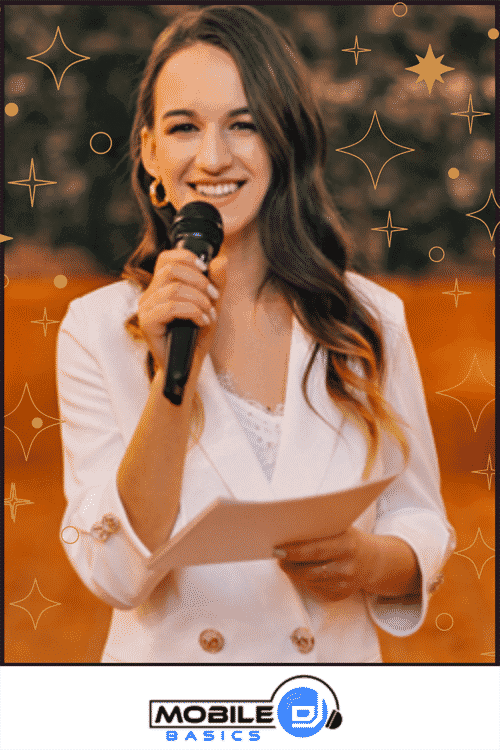 How To MC a Wedding | 7 Essential Tips | Get Creative | Be Relaxed
From discovering new songs to getting more gigs, I'm excited to share the wealth of knowledge I've gained through many years of DJing. [email protected]