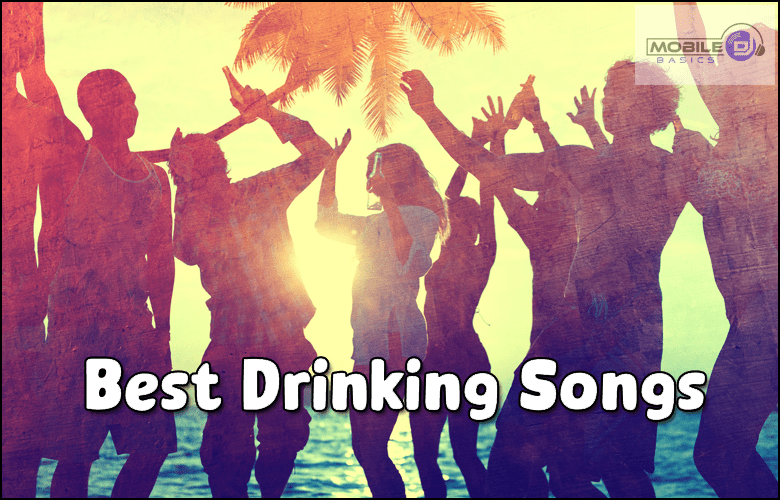 Last Updated on September 9, 2023 by Ryan Conlon | 🕒 6 min Read Time
---
"Drinking Songs" refer to any song sang while drunk or drinking. Singing with fellow students/friends can produce peace and calm and help sync heart rhythms and stimulate the production of the Endorphins. Studies say singing acts like a huge part in society bonding and that it brings people closer than any other activity.
If you want good social fun on night out with your pals then you should be more willing to sing (and dance!) all night over your favorite drink. The easiest way to bond with friends was sing together at a bar.
We compiled a list of popular new and old favorites to get your party playlist started!
They range from a drinking ballad, country song classics like "Friends in low Places"by Garth Brooks to club bangers like "Gin and Juice" by Snoop Dogg, and The Pina Colada Song.
So grab some friends, pick out your favorite beverage, then turn on one of these tunes.
Best Drinking Songs

Are you looking for some new music? Lately, I've been on the lookout for good drinking songs. It's hard to find a place that has all of my favorite tunes in one place – so here are few of my favorites.
These fun dance-able tracks are sure to make any party pop off, get the drunk girls dancing, and leave people wanting more.
Whether you're planning on throwing your own party or just having a night with friends, these are some great tunes that will have everyone in the room singing along and dancing.
Here are some great new drinking songs to get you swaying on the dance floor!
Jake Owen – Drunk On A Boat
Old Dominion – Hawaii
Ed Sheeran – Drunk
Martin Solveig – Intoxicated
Tiësto – Wasted
Justin Moore – Why We Drink
HARDY – One Beer
Chris Brown – Liquor
Kelsea Ballerini – hole in the bottle
Morgan Wallen – Whiskey Glasses
Cyn – Drinks
Niko Moon – GOOD TIME
Dan + Shay – Tequila
Calvin Harris – Drinking from the Bottle
Chanel West Coast – Alcoholic
Luke Bryan – Drunk On You
Pitbull – Fireball
Kid Cudi – Tequila Shots
Jason Aldean – Any Ol' Barstool
Chris Stapleton – Tennessee Whiskey
Ingrid Andress – Wishful Drinking
Ryan Hurd – What Are You Drinking
Jon Pardi – Heartache Medication
Kelsea Ballerini, LANY – I Quit Drinking
Luke Combs – Beer Never Broke My Heart
Justin Moore – You Look Like I Need A Drink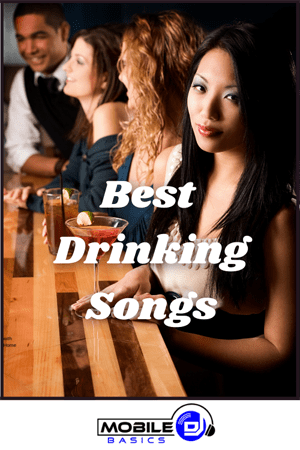 While many people spend their free time at the bars, some of us prefer to stay home and drink. Whether you are throwing a party or just drinking on your own, having the right music is key.
Not only does it create an atmosphere that makes you want to keep drinking but also helps avoid any awkward silences when everyone needs something else to talk about.
So lets take a look at some of my favorite songs for getting drunk!
Elle King, Miranda Lambert – Drunk
Elle King, a singer-songwriter from the United States who is known for her song "Ex's and Oh's," teams up with Miranda to create an upbeat country tune that will get you dancing in your seat.
This song was originally written by Elle King and produced by Dave Cobb, but the two versions are nothing alike.
The original version has a strong rock vibe to it, while this music video has more of a country sound to it. They both have great beats and lyrics that will keep you coming back for more!
---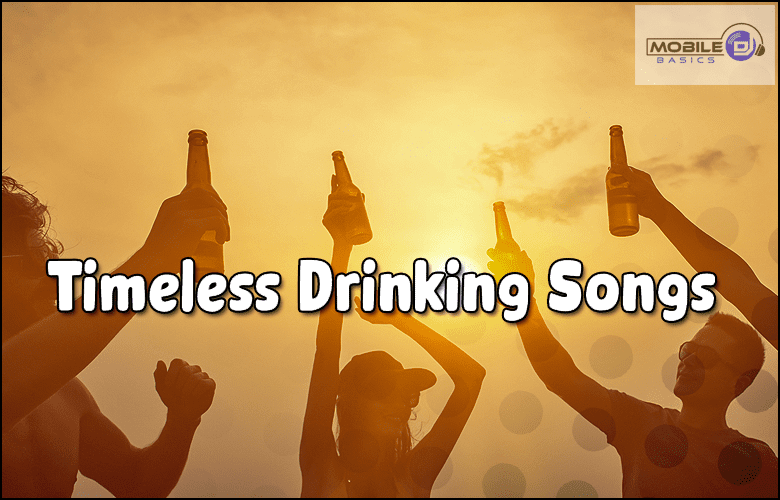 Timeless Drinking Songs
The playlist for your next party is right here. This list of songs has something for everyone, with a mix of new and old classics that will get people on their feet and moving!
These are some of the greatest drinking songs to spice up your party.
Chumbawamba – Tubthumping
Rihanna – Cheers (Drink To That)
P!nk – Raise Your Glass
Snoop Dogg – Gin And Juice
Beastie Boys – Brass Monkey
AC/DC – Have a Drink on Me
Asher Roth – I Love College
Kid Rock – Wasting Time
Lit – My Own Worst Enemy
Beyoncé – Drunk in Love
Metallica – Whiskey In The Jar
Afroman – Colt 45
Katy Perry – Last Friday Night
Oasis – Cigarettes & Alcohol
Colin Hay – I Wish I Was Still Drinking
Amy Winehouse – Rehab
Dropkick Murphys – Kiss Me, I'm Shitfaced
UB40 – Red Red Wine
Cypress Hill – Tequila Sunrise
Big Bad Voodoo Daddy – You and Me and the Bottle Make Three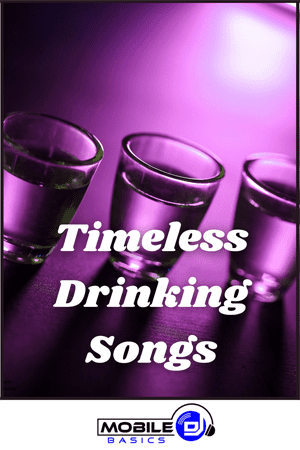 Do you have a favorite drinking song? One that's been with you since your first college party, or one that reminds of the good times with friends at happy hour? Whether it's "I Drink Alone" by George Jones or "Margaritaville" by Jimmy Buffet, there are some songs that just sound better when played with a drink in hand.
Chumbawamba – Tubthumping
"I get knocked down, but I get up again" – Chumbawamba. This is a quote from their song "Tubthumping." It's a great song to listen to as you're prepping for your next gig.
The lyrics speak of facing adversity and overcoming it with perseverance, which is what it takes as a mobile DJ.
If you need some inspiration before your next gig, or just want to feel energized, give this tune a go.

---
Country Drinking Songs
What's a country drinking song? A country drinking song is just one of those songs that makes you want to grab the nearest beer and start singing along.
There are many different types, but they're all great for getting in the mood to drink.
These songs might be about how much someone loves alcohol or they may just mention alcohol as part of their lyrics.
For example, "Achy Breaky Heart" by Billy Ray Cyrus, "Friends in Low Places" by Garth Brooks, "Whiskey River" by Willie Nelson are classic and so is Toby Keith's "Red Solo Cup."
But we can't forget about Johnny Cash with his famous "Folsom Prison Blues.
What would your favorite country drinking song be? Let us know!
Dierks Bently – Drunk on a Plane
Eric Church- Drink in My Hand
Sam Hunt – House Party
Willie Nelson – Whiskey River
Toby Keith – Whiskey Girl
Jerrod Niemann – One More Drinkin' Song
Luke Bryan – All My Friends Say
Midland – Drinkin' Problem
Cole Swindell – Ain't Worth The Whiskey
Carrie Underwood – Last Name
Blake Shelton – The More I Drink
Gretchen Wilson – Here For The Party
Eric Church – Jack Daniels
Chris Janson – Fix A Drink
Eric Paslay – Friday Night
Deana Carter – Strawberry Wine
Lady Antebellum – Bartender
Little Big Town – Day Drinking
Brad Paisley – Alcohol
Lee Brice – Drinking Class
Toby Keith – Red Solo Cup
Brett Eldredge – Drunk On Your Love
Old Dominion – Walk On Whiskey
Joe Nichols – Tequila Makes Her Clothes Fall Off
Luke Bryan – Take My Drunk Ass Home
Priscilla Block – Wish You Were The Whiskey
Taylor Austin Dye – Water Me Down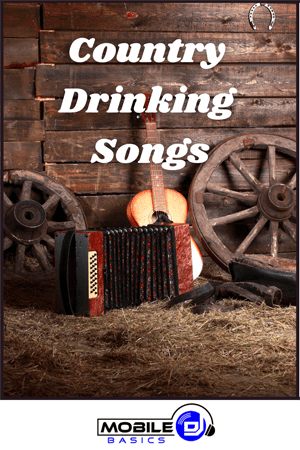 For some reason, country music seems to be associated with the top drinking songs.
Perhaps it's because so many of the lyrics are about getting drunk and having a good time? It could also be that country artists just love to drink.
Whatever the case may be, there are an overwhelming amount of songs that feature lyrics about drinking or partying when it comes to country music.
"Drunk on a plane" by Dierks Bentley
Dierks Bentley co-wrote "Drunk on a plane," which tells about a man left behind at the altar but finds the strength to go to Cancun on his own.
---
Best Club Drinking Songs
With the summer season upon us, it is time to start planning for those epic pool parties and barbecues that we all love.
One of the most important aspects of any party or event is the music that you play, and there are few genres as versatile as hip hop.
Club songs can be played at almost every type of event and will always get people moving!
Here are our favorite club songs for your next backyard barbecue or pool party:
Trey Songz – Bottoms Up
J-Kwon – Tipsy
Trey Songz – 2 Reasons
Cassidy – My Drink N' My 2 Step
T-Pain – Bartender
Jamie Foxx – Blame It
Jim Jones – Pop Champagne
T.I. – Poppin Bottles
Ludacris – One More Drink
LMFAO – Champagne Showers
T-Pain – Buy U A Drank
Paradiso Girls – Patron Tequila
Trey Songz – Say Aah
Far East Movement – Like A G6
Lil Jon – Get Crunk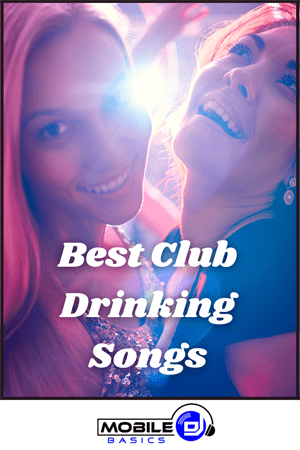 Trey Songz – Bottoms Up
The first time I heard the song "Bottoms Up" by Trey Songz, it had me feeling some type of way. It is a catchy tune that will have you singing along with Trey and bumping your head to the beat.
The lyrics are fun and upbeat, but not too explicit for those who don't want to hear all the details.
Whether you're in need of some motivation or just looking to dance around your kitchen like no one's watching, Bottoms Up will be sure to get you going!

---
What is the best drinking song?
LMFAO ft. Lil Jon – Shots
If you're looking for a song that will get the crowd drunk and on their feet, then LMFAO's "Shots" is your answer.
This song has been instrumental in many drunken nights at bars and parties.
The lyrics encourage people to drink more alcohol while dancing, making this an ideal drinking song.
---
Songs About Bars?
Every night at the local bar, there is a different vibe. Whether it's full of people coming in to grab drinks before heading out for the evening or if it's packed with regulars and live music playing, each place has its own feel.
The best songs are the ones that make you want to get up and dance! But what if your favorite song is about a bar? Here are some of our top picks for songs about bars.
Songs with Bar in the Title
Jameson Rodgers – Cold Beer Calling My Name
Kenny Chesney – When I See This Bar
Morgan Wallen – This Bar
Chris Young – At the End of a Bar
Toby Keith – I Love This Bar
Rehab – Bartender Song
Old Dominion – My Heart Is a Bar
Clay Walker – Need a Bar Sometimes
Miranda Lambert – Dark Bars
Tyler Farr – A Guy Walks Into a Bar
Scuzz Twittly – Keep Yer Hands Off My PBR
Jason Aldean- Church Pew or Bar Stool
The Replacements – Here Comes A Regular
Ashley McBryde – A Little Dive Bar In Dahlonega
Garth Brooks- American Honky Tonk Bar Association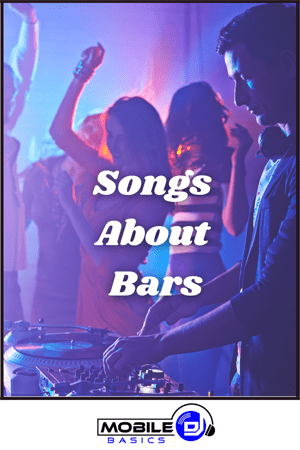 There is a reason why DJs are often referred to as "Juke Boxes." They have the ability to keep the crowd on its feet with their music. The best ones know how to mix up different genres, tempos and moods of songs together in order to create an atmosphere that keeps people dancing all night long.
---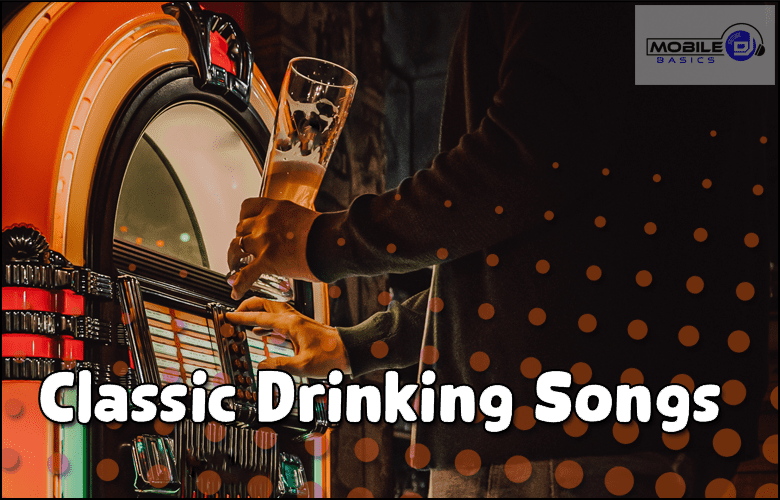 Classic Drinking Songs
Whether you are getting ready to DJ a wedding or want to have a dance party at the house or simply turn up the volume for your own personal enjoyment, here are some classic drinking songs that will be sure to bring back memories.
From oldies but goodies like Hank Williams Sr – There's a Tear in My Beer by and Jimmy Buffett – Margaritaville, George Thorogood and The Destroyers – One bourbon, one scotch, one beer to newer hits such as "Drunk in Love" by Beyonce, these are all great tunes for any get together.
Travis Tritt – The Whiskey Ain't Workin'
Toby Keith – Get Drunk And Be Somebody
Brooks & Dunn – Beer Thirty
Muddy Waters – Sittin' Here Drinkin'
Toby Keith – You Ain't Much Fun
David Lee Murphy – Dust On The Bottle
Tracy Byrd – Drinkin' Bone
Johnny Lee – Hey Bartender
Toby Keith – Beer For My Horses
Joe Diffie – Prop Me Up Beside the Jukebox
Alan Jackson – I Don't Even Know Your Name
Jimmy Buffett – Margaritaville
Thin Lizzy – Whiskey In The Jar
Tracy Byrd – Ten Rounds With Jose Cuervo
Alan Jackson – It's five o'clock somewhere
Johnny Cash – Sunday Morning Coming Down
George Jones & Willie Nelson – I Gotta Get Drunk
George Jones – I Think I'll Just Stay Here And Drink
Hank Williams Sr – There's a Tear in My Beer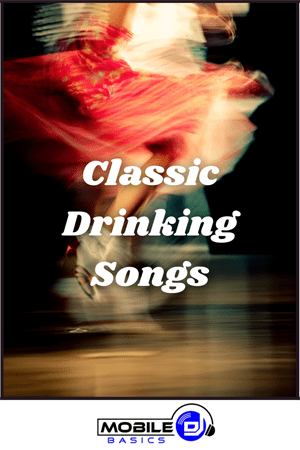 Get your party started with these classic drinking songs that are sure to have you singing along in no time.
It's Friday night and all of the crew is out for a good time -time to put on your dancing shoes, grab some drinks, cheap wine, cheap beer, and get the party started!
It's five o'clock somewhere by Alan Jackson
It's Five O'Clock Somewhere " was released as the lead single on Jackson's Greatest Hits II album. The song spent nine other weeks as a top single on the charts of Billboard's Hot Country Songs.
It also won Vocal Event of the Year at the Country Music Association. The award became Buffett's first award of career over the past three decades.
This was Jackson's biggest pop hit and Buffet's first Top 40 hit since the 1970s. It is also the first time Buffet has had a hit in the top 40 in over 30 years in a row. It is considered the best drinking anthem in history.
---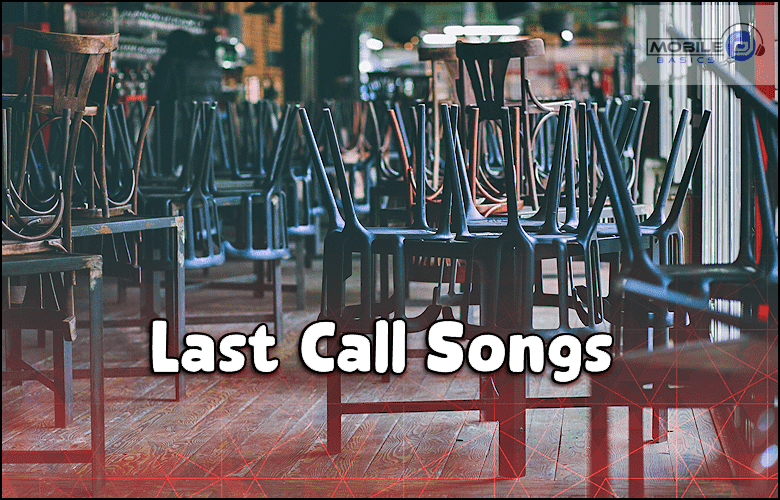 Last Call Songs
As you prepare to wind down the night and send your guests on their way, it's time to bring out the good stuff!
While there are many different Last Call songs that can be played for this occasion, we've compiled a list of some great end of the night drinking songs.
Songs for the End of The Night
Semisonic – Closing Time
Billy Joel – Piano Man
Garth Brooks – Friends In Low Places
Journey – Don't Stop Believin'
Neil Diamond – Sweet Caroline
Bon Jovi – Livin' on a Prayer
Miley Cyrus – Party in the U.S.A.
---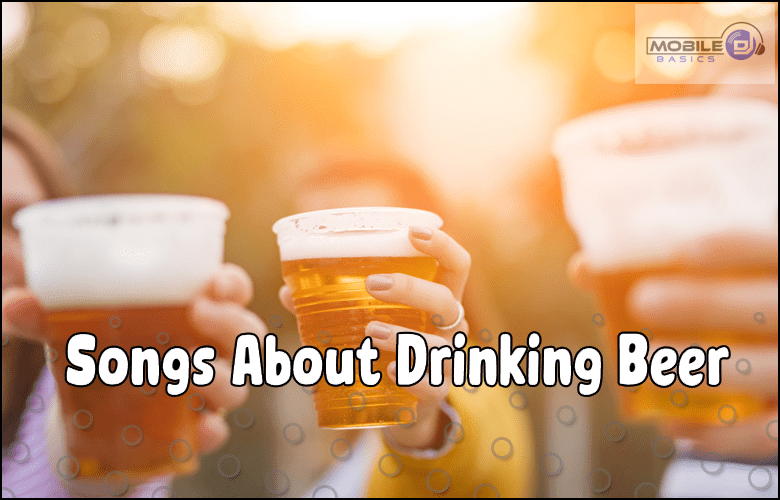 Songs About Drinking Beer
Who doesn't love to drink beer? It's a staple in American culture, and it's easy to see why. Beer is delicious, refreshing, and fun!
This list of songs about drinking beer will make you want to grab your favorite brewsky (or mug) and enjoy the summertime.
Grab some friends, crack open a cold one (or two), it can be malt liquor, IPA, Lager or a Miller High Life sit back relax – let the music do the work for you! Cheers!
Thomas Rhett – Beer Can't Fix
Dierks Bentley – Beers On Me
Canaan Smith – Beer Drinkin' Weather
Kip Moore – Beer Money
Eric Church – Cold One
Tom T. Hall – I Like Beer
Brantley Gilbert – Bottoms Up
Alan Jackson – Pop a Top Again By
Trailer Choir – Rockin' The Beer Gut
Chris Young – Beer Or Gasoline
Toby Keith – I Like Girls That Drink Beer
Hank Williams Jr – Naked Women & Beer
Neal Mccoy – Billy's Got His Beer Goggles On
Billy Currington – Pretty Good At Drinking Beer
Luke Bryan – Drinkin' Beer and Wastin' Bullets
Chase Rice – Drinkin' Beer. Talkin' God. Amen.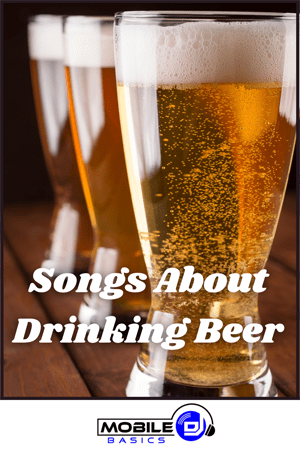 Beer is the drink of choice for many people. It's not uncommon to hear someone say they want a beer or it's their favorite drink.
Whether you're an adult hanging out with friends, playing sports, or just relaxing at home after work, beer will always be there.
---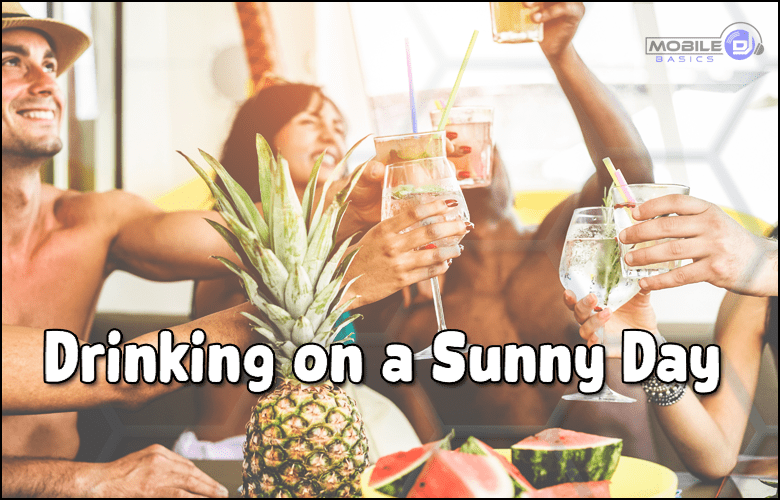 Drinking on a Sunny Day
It's that time of year when the sun is shining, the days are long, and it feels like you're never going to stop partying.
Warm Beer or a cold one, Tequila shot or Margarita – this blog post will tell you all about some songs for your summer playlist to keep things upbeat.
Beach Songs About Drinking
Morgan Wallen – Up Down
Jon Pardi – Tequila Little Time
Luke Bryan – One Margarita
Jake Owen – Señorita
Zac Brown Band – Toes
Jake Owen – Beachin'
Little Big Town – Pontoon
Old Dominion – I Was On a Boat That Day
Dierks Bentley – Somewhere On A Beach
Jake Owen – Drink All Day
Ryan Hurd – Coast
Garth Brooks – Two Pina Coladas
Thomas Rhett – Slow Down Summer
Jake Owen – Barefoot Blue Jean Night
Kenny Chesney – When The Sun Goes Down
Jake Owen – I Was Jack (You Were Diane)
Kenny Chesney – Guitars and Tiki Bars
Rupert Holmes – Escape (The Piña Colada Song)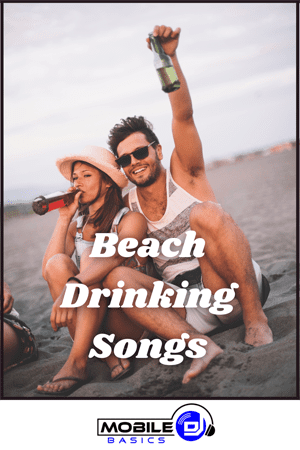 They say the best things in life are free, but sometimes it's nice to treat yourself. If you're looking for a fun way to spend your next sunny day (or rainy day) check out these songs about drinking alcohol!
Whether you like one mint julep, whiskey, beer or wine, there is something on this list that will make you want to get up and dance.
Morgan Wallen – Up Down
In 2018, Wallen signed a major label record deal with Big Loud Records and released his second single "Up Down".
This ear candy hit quickly climbed up the charts at country radio peaking at number 7 on Billboard's Country Airplay chart in September 2018. It's since sold over 1 million copies worldwide.

---
What is a good song to take shots to?
Have you ever wondered what song would be the best to take shots to? Well, look no further because we've got you covered.
We asked a bunch of our DJ friends and put together this list of songs that will make your night out go from 0-100 real quick.
Songs that make me want to take shots
Avicii – Levels
Daft Punk – One More Time
DJ Snake, Lil Jon – Turn Down for What
Steve Aoki – Turbulence
Dillon Francis, DJ Snake – Get Low
Diplo – Welcome To The Party
Kid Cudi – Pursuit Of Happiness
PSY – HANGOVER
Showtek – Booyah
Avicii – The Nights
David Guetta – Bad
Pitbull – Krazy
DVBBS & VINAI – Raveology
Major Lazer & DJ Snake – Lean On
Avicii – Wake Me Up
David Guetta – Hey Mama
Flo Rida – Club Can't Handle Me
MACKLEMORE – CAN'T HOLD US
Skrillex and Diplo – Where Are Ü Now
Calvin Harris – This Is What You Came For
What's the best song to take shots to? What about a good rap song or some classic rock? The answer is not so simple.
We've put together this list of songs that are perfect for taking shots on your next night out, whether you're at home with friends or out partying on the town.
Whether it's hip-hop, pop music, country, oldies or newbies – there's something for everyone!
---
Conclusion
The best songs about partying and drinking are ones that make you want to get up and dance, or at least sway.
They need to be catchy enough so you can sing along without feeling like an idiot. And they also should have lyrics with the word "drink" in them multiple times – preferably more than once on each line of the song!
And that concludes our list of the good drinking songs. We hope you have a blast on your next night out with friends and feel free to share this article!
---
Read More
---
---
---
Pins for Pinterest
If you like what you see, feel free to share some love on Pinterest ❤️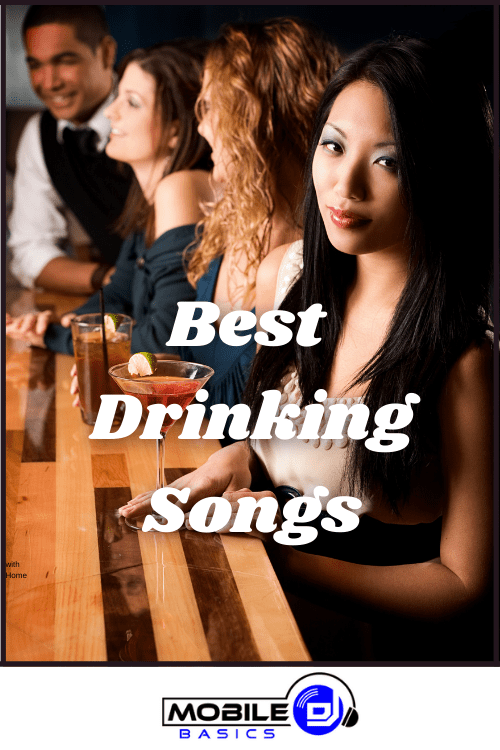 The Best Drinking Songs Everyone Needs in Their 2023 Playlist
From discovering new songs to getting more gigs, I'm excited to share the wealth of knowledge I've gained through many years of DJing. [email protected]