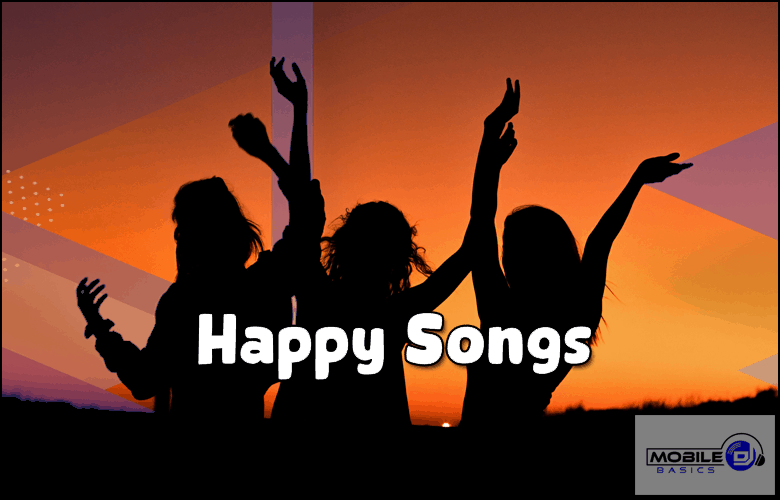 What are some of the best happy songs of all time? This is a question that I get asked by my clients on a daily basis. It's no wonder why so many people want to know what makes for good party music, but it can be hard to find an answer without just guess work.
So I'm going to take you through my personal list of great happy music and give you the reasons why some of the songs made these lists!
Happy Feel Good Songs
The search for the best songs that make you happy is a journey. Whether you want to enjoy upbeat tunes on your way to work or need something more mellow at home, these are some of our favorite picks from across genres and decades.
We hope they give you that extra boost when you need it most!
I have created a list of the top upbeat feel good songs to get your mood lifted. These are some of my personal favorites that I use at my DJ events as well, so feel free to check them out if you need some tunes for your next event!
Have fun and enjoy the song lists!
Best Upbeat Songs
Ever been to a wedding or party and the music gets everyone on the dance floor? The best part of any good party is when you're able to get out on that dance floor and just have fun.
Most people love dancing; it's an art form, something we've done since ancient times. It can be great exercise, help you meet new people, or just release some stress from your day. But with so many songs in the world, how do you know which are best for parties?
Happy Upbeat Songs
Bob Marley & The Wailers – Three Little Birds
Michael Bublé – It's A Beautiful Day
Billy Idol – Dancing With Myself
Paul Simon – You Can Call Me Al
Cascada – Everytime We Touch
Rusted Root – Send Me on My Way
Lionel Richie – All Night Long
Chris Brown – Forever
Eddie Murphy – Party All the Time
Taio Cruz – Dynamite
Icona Pop – I Love It
Bobby McFerrin – Don't Worry Be Happy
Vengaboys – We like to Party!
Van Halen – Dance The Night Away
Martin Solveig & Dragonette – Hello
Starship – Nothing's Gonna Stop Us Now
Katrina & The Waves – Walking On Sunshine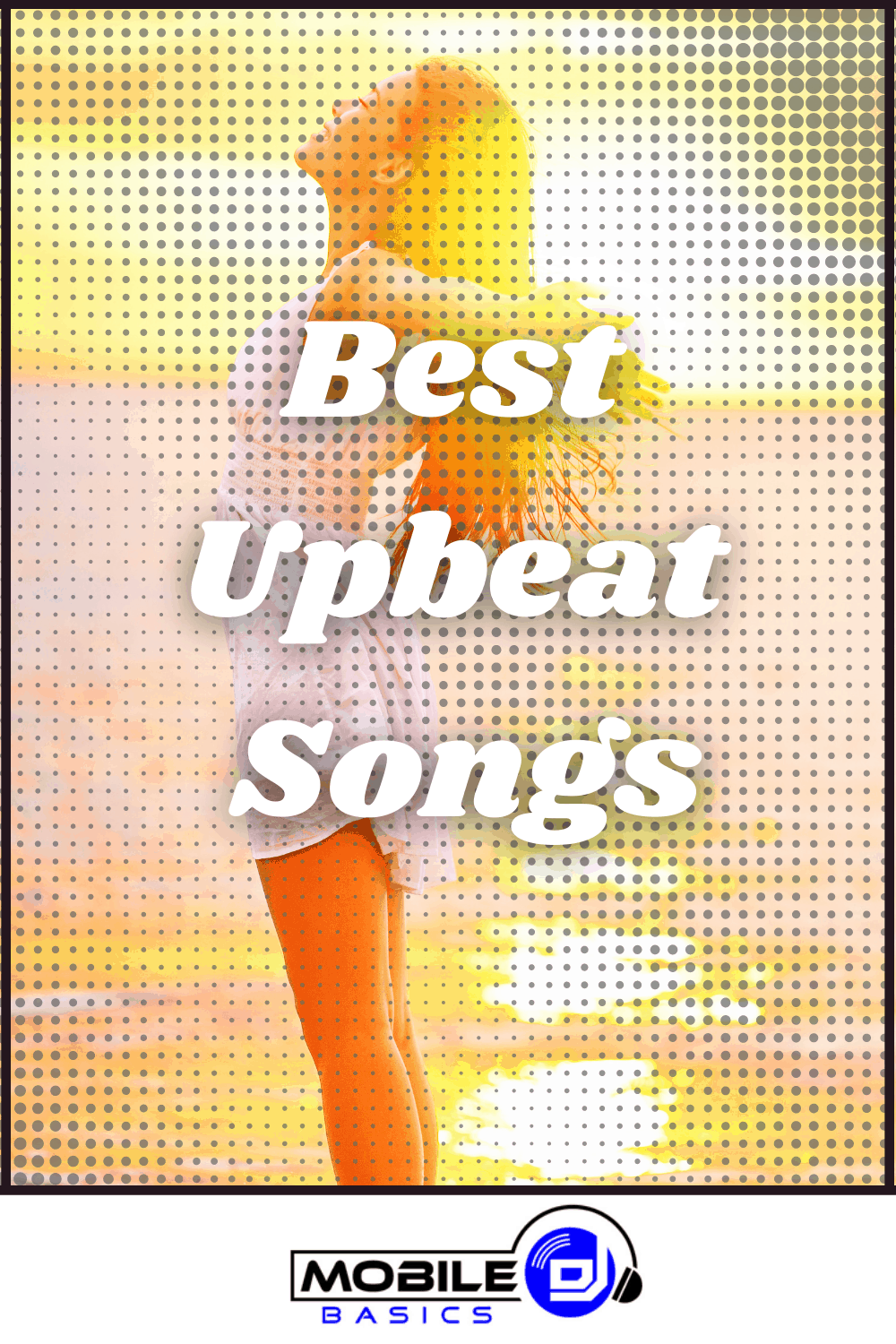 The happy music is a great way to get your mood up and keep it there. Whether you're feeling down or just need something uplifting, these tunes should fit the bill nicely.
Make sure to share this playlist with friends that could use some cheering up!
Bob Marley & The Wailers – Three Little Birds
The sweet melody of "Three Little Birds" is often used as a lullaby to children. The song has been interpreted in different ways, but all share an uplifting message about peace.

---
New Happy Songs 2022 – 2023

It's a new year and you're looking for some new cheerful songs to play at your next party. Look no further, we've got what you need! This list has the best upbeat music from all genres that will make everyone want to dance.
Jason Derulo – Savage Love
Saweetie – Best Friend
MACKLEMORE – NEXT YEAR
BTS – Butter
Joel Corry x MNEK – Head & Heart
T-Pain – Booty Wurk (2011)
Megan Thee Stallion – Body
Dixie D'Amelio – One Whole Day
Ben Platt – Imagine
Justin Bieber – Peaches
Cardi B – Up
Doja Cat – Kiss Me More
24kGoldn – Mood
Lil Nas X – MONTERO
Coldplay – Higher Power
Masked Wolf – Astronaut In The Ocean
Andy Grammer – Damn It Feels Good To Be Me
In the future, we will all be dancing to these new songs. This list is going to make you feel like a happy kid again. Classic songs like happy by Pharrell, Can't stop the felling by Justin Timberlake, or Walking on Sunshine by Katrina and the Waves. But we wanted to bring you a list of new TikTok Dance ready songs.
Jason Derulo – Savage Love
Jason Derulo's newest album captures his appreciation for independent minded ladies with a taste of something wilder than their cookie cutter counterparts.
With a booming voice and an upbeat tempo, Jason Derulo's song is the perfect tune to get you moving on any given day.
"Hey baby whatcha doing? I'm coming with my savage love," he sings in his opening verse before launching into dance breaks that are sure to keep anyone up all night long! Check out the TikTok Dance.
---
>> Check Out Our Other Song Lists <<
Popular TikTok Songs 2022 | Famous Viral Tit Tok Dances
300+ Best Love Songs of All Time | Romantic Songs from 50's – 2020's
School Dance Playlist 2022 | Exclusive Song Lists For School Dance DJs
Best New Summer Songs | Ultimate Beach Playlists 2022 | 200 Songs
New Wedding Songs | Absolutely Should Be In Your 2022 Wedding
Party Songs That Always Gets People Dancing – 2022
New Prom Songs 2022 | Create a Memorable Prom Dance
Best New Sweet 16 Songs | 2022 Birthday Party Playlist | Upbeat & Slow
---
Happy Dancing Songs
Dancing is a great way to get the blood flowing and release endorphins. The following are some of my favorite upbeat songs that will help you have fun!
Happy Dancing Songs
Ricky Martin – La Vida Loca'
Mark Ronson Uptown Funk
Taylor Swift – Shake it Off
Usher – Yeah!
The Black Eyed Peas – I Gotta Feeling
PSY – Gangnam Style
Lou Bega – Mambo No. 5
Cupid – Cupid Shuffle
Mr C – Cha Cha Slide
UNK – Walk It Out
Bubba Sparxx – Ms New Booty
Ying Yang Twins – Salt Shaker
Robin Thicke – Blurred Lines
Shakira – Hips Don't Lie
Justin Timberlake – Can't Stop the Feeling
Whitney Houston – I Wanna Dance With Somebody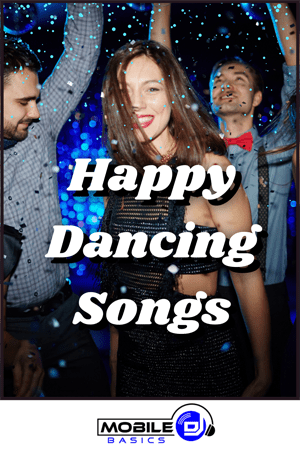 No matter what mood you're in, we've got just the right song for your dancing needs. From slow and dreamy tunes to fast-paced beats that will have you on your feet all night long, there's something here for everyone!
Ricky Martin – La Vida Loca'
Ricky Martin's life was a little bit crazy. He had to go through many trials and tribulations before he became the international star that we all know him as today, but it wasn't without its rewards. His music has helped people around the world connect with their own culture by exposing them to his passionate Latin roots; this is evident in tracks like "La Vida Loca" (The Crazy Life).
---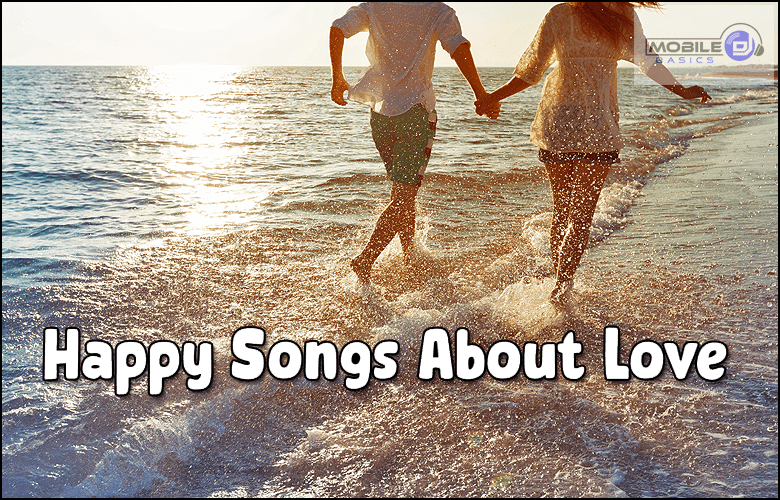 Happy Love Songs
Are you looking for the perfect happy song to put a smile on your face? You usually think about Slow Songs when you talk about love songs but these upbeat tunes may help you feel a little better on those tough days. Here is a list of 15 popular happy love songs that you may want to check out:
Happy Romantic Songs
Huey Lewis & the News – The Power of Love
Bruno Mars – Just The Way You Are
Spice Girls – 2 Become 1
Gym Class Heroes – Stereo Hearts
Jason Mraz – I'm Yours
Kane Brown – Worship You
Jake Owen – Made For You
Justin Bieber – Holy
Blake Shelton – Nobody But You
Beyoncé – Crazy In Love
Russell Dickerson – Yours
Blake Shelton – God Gave Me You
Ed Sheeran – Afterglow
Michael Jackson – The Way You Make Me Feel
The Proclaimers – I'm Gonna Be (500 Miles)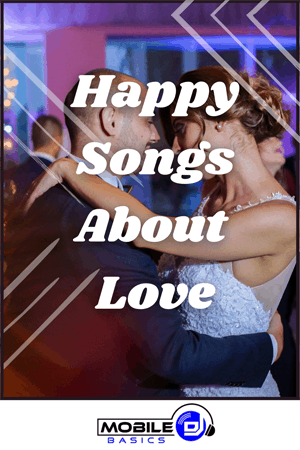 As one of our most popular posts, we have compiled some great tunes that are sure to help out. Top 300+ Best Slow Songs | Powerful Love Songs
Huey Lewis & the News – The Power of Love
Huey Lewis & the News's The Power of Love is one song that never seems to go away, no matter how many times you hear it on the radio or see it in commercials. You'll be humming this catchy melody for days afterwards every time you catch yourself reminiscing about your high school dance years or thinking about someone special back home who made all those easy-to-remember lyrics come true – "you know what love can do."
---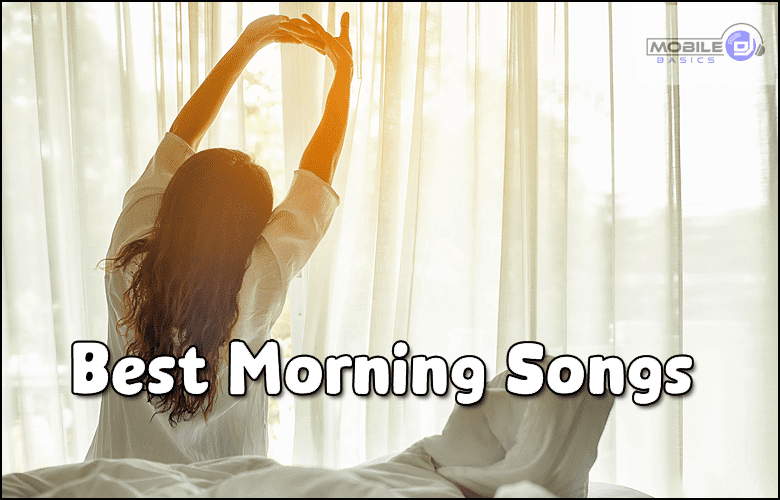 What are the Best Wake Up Songs?
What do the best wake up songs have in common? They are catchy, they get you out of bed and on your feet.
The Best Morning Songs
Avicii – Wake Me Up
Ke$ha – TiK ToK
Wisin & Yandel – Algo Me Gusta De Ti
Bob Marley – Could You Be Loved
Imagine Dragons – On Top of the World
Andy Grammer – Honey, I'm Good
New Politics – Harlem
Paul Simon – Graceland
3 Speaker High – Make Me Wanna Dance
Sheppard – Geronimo
Bill Withers – Lovely Day
American Authors – Best Day Of My Life
Grouplove – "Ways to Go"
Edward Maya – Stereo Love
Mötley Crüe – Kickstart My Heart
Gym Class Heroes – Ass Back Home (Panic City Remix)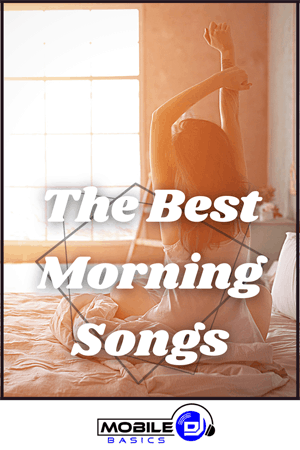 You may be asking yourself "What is my favorite way to start a day?" You want something that will help jump start your morning with some energy!
The answer: music.
When you need an extra boost for that early-morning workout or just feel like rocking all through Sunday brunch, turn on these happy feel good tunes from Justin Timberlake, Mark Ronson, Whitney Houston, Bob Marley, Avicii, and Andy Grammer.
Avicii – Wake Me Up
The Swedish House Mafia are great at making music that will get people up and dancing. They have the perfect song for you when you need to wake yourself or someone else up before their alarm clock goes off in the morning.
"Wake Me Up" by Avicii is an electronic dance tune with a catchy beat, high tempo, and enough energy to make any early bird want to bounce out of bed as soon as they hear it play on shuffle mode!
---
What is the Happiest Song Ever Written?
Happiest Song of All Time
What could be more contagious than the infectious tune of Pharrell Williams' "Happy?" The song, which was released in 2014 following a four-year hiatus from releasing new music, has been an international sensation.
It is often found on radio stations and it even broke records with over 24 million Shazams that were submitted to identify what songs we are listening too!
The happy lyrics are contagious in their optimism and can bring joy out of the most difficult times or just make your day better.
This makes sense considering how upbeat this great day leads us into as soon as you hear those first few notes being played out loud or through your speakers.
What can possibly make our mood any better when there are people like me who love everything about this awesome performance?!
Pharrell Williams' Happy helps listeners feel optimistic about life even when they're going through tough time's because happiness always exists no matter what happens.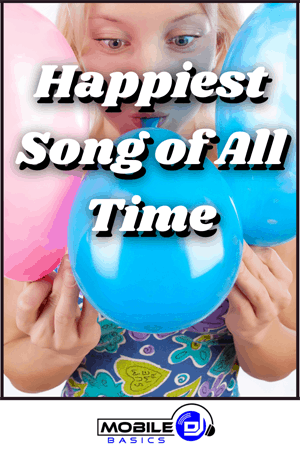 ---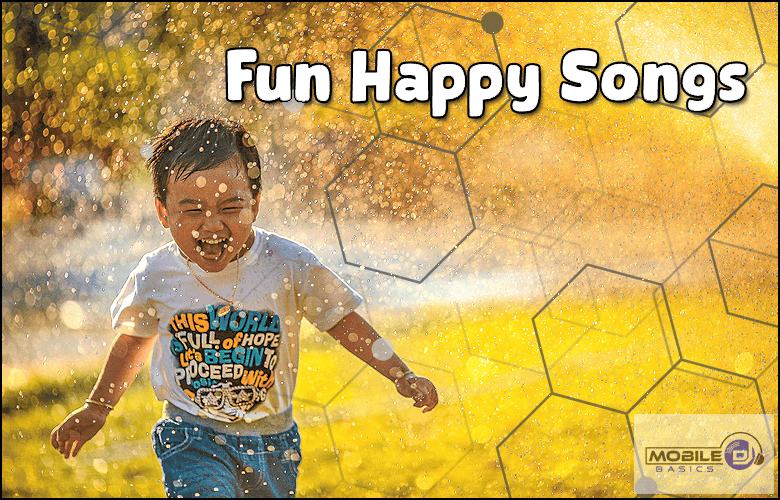 Happy Uplifting Songs to Sing-A-Long To
If you're looking for some of the best happy Sing-A-Long, look no further. We've compiled a list of our favorite happy tracks that will keep your energy up and make your mood soar!
Happy Singing Songs
Journey – Don't Stop Believin'
Neil Diamond – Sweet Caroline
John Denver – Take Me Home, Country Roads
Outkast – Hey Ya!
Spice Girls – Wannabe
Miley Cyrus Party in the U.S.A.
Fountains of Wayne – Stacy's Mom
Taylor Swift – You Belong to Me
Nelly – Dilemma
Backstreet Boys – I Want It That Way
Aqua – Barbie Girl
ABBA – Dancing Queen
Kelly Clarkson – Since U Been Gone
Smash Mouth – All Star
Justin Bieber – Baby
WALK THE MOON – Shut Up and Dance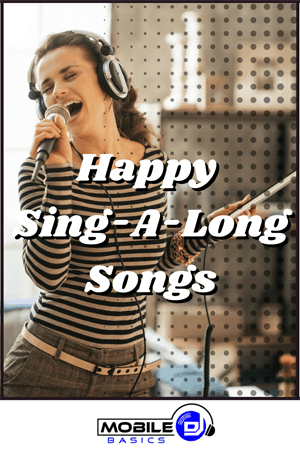 Sing along to these joyful songs, and you'll see how the mood can change in a matter of seconds. Fell good songs like Don't Worry be Happy, Can't Stop the Feeling, Uptown Funk, Best Day of My Life, Dancing Queen, I Wanna Dance with Somebody, Happy, or Walking on Sunshine. Sing out loud and have a great day.
Journey Don't Stop Believin'
"Don't Stop Believin'" by Journey is one of my favorite songs. The lyrics are about being steadfast and continuing to go on in the face of adversity, which I think everyone can empathize with at some point or another. It's a motivating song that helps me keep going when things get tough!
---
Happy Drinking Songs
Happy drinking songs are always a good time, no matter who you're with. With catchy lyrics and fun beats to sing along too, these feel good tunes will get everyone at the party on their feet! It's not only about how much alcohol is in your drink but what kind of music accompanies it as well.
Good Mood Drinking Songs
4OnTheFloor – I'm Drunk On Tuesdays
Chumbawamba – Tubthumping
Luke Bryan – One Margarita
Trey Songz – Bottoms Up
Dierks Bentley – Drunk On A Plane
LMFAO – Shots
Jamie Foxx – Blame It
Toby Keith – I Love This Bar
T-Pain – Bartender
Darius Rucker – Beers And Sunshine
Little Big Town – Day Drinking
Brad Paisley – Alcohol
Old Dominion – Beer Can in a Truck Bed
Billy Currington – Pretty Good At Drinkin' Beer
Rupert Holmes – Escape (the Pina Colada Song)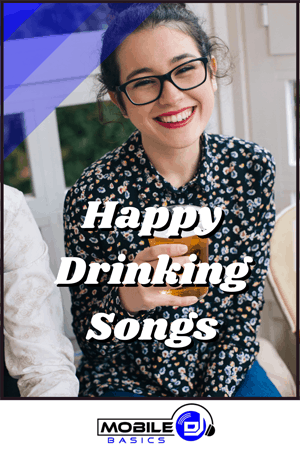 So whether you're gearing up for an impromptu dance-off or just want something more upbeat than pop radio hits playing while people socialize around dinner tables, this playlist has got all sorts of happy hour favorites that'll make any evening feel like Friday night – even if its Tuesday.
4OnTheFloor – I'm Drunk On Tuesdays
4OnTheFloor is a Minnesota-based band that has been around since 2008. They have four studio albums to their name, with "I'm Drunk On Tuesdays" being the latest one released in April of 2019.
Chumbawamba – Tubthumping
I can't help but feel inspired by a song that's been stuck in my head. The lyrics "I get knocked down" are so powerful and gives me strength to keep going like nothing else can. It then conversely says "But I'll get up again." Chumbawamba's Tubthumping is a powerful anthem that energizes listeners, urging them to join the rowdy chorus.
---
Conclusion
The happiest songs of all time will make you smile, dance and sing along. These are the most requested happy songs to play when people need a pick-me-up or just want some fun happy music to listen to!
Hopefully these songs put a smile on your face and you'll be ready to take on whatever comes next in life with renewed vigor. Do yourself a favor and listen to them before starting your day tomorrow!
---
Read More
---
---
Pins for Pinterest
If you like what you see, feel free to share some love on Pinterest <3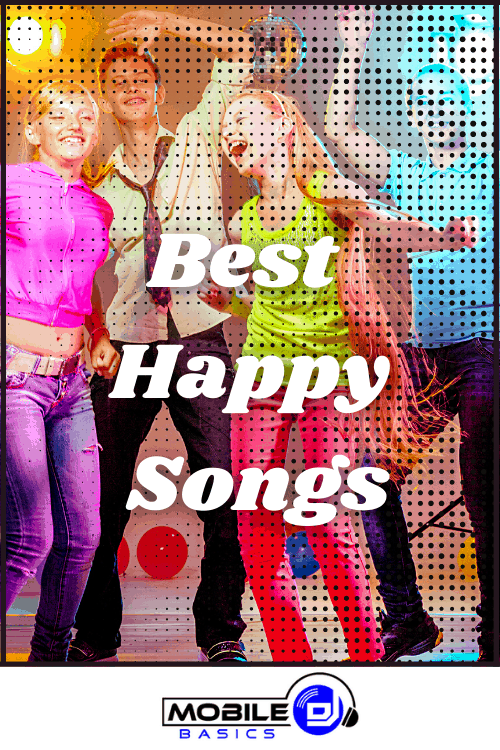 101+ Best Upbeat Happy Songs That Will Put You in a Good Mood 2023