Last Updated on September 29, 2023 by Ryan Conlon | 🕒 5 min Read Time
---
Prom Themes are more than just a fun idea; they are the heart and soul that can transform an ordinary high school dance into a memorable night of magic and merriment.
These chosen decorations can transport students to different eras, exotic locations, or even into the realms of fantasy.
In this article, we'll dive into the creative process of selecting and executing prom dance themes, providing inspiration and practical advice to ensure your event is a stunning success.
From classic Hollywood glamour to enchanted gardens, the potential themes are endless. A well-chosen theme can transport students to a whole new world and make them forget that they are dancing in the school gymnasium.
With so many creative options to choose from, picking the best prom theme can be a tough decision, but it's well worth the effort to make the night an unforgettable happy experience for everyone.
---
Trending Prom Themes
Our ideas for your Prom Night include your party themes and Prom after-party themes, including the lighting, decor, dance floor, photo booth and the DJ.
You may already have preferences about some common aspects, which means our prom ideas will build over your preferences.
Feel free to try out the ideas, share them, and provide feedback on your experience. Now, we should dive into the fantastic theme ideas for your Prom.
The most popular prom theme in 2019 was "A Night in Paris" (35% of proms)
The second most popular theme in 2019 was "A Night Under the Stars" (20% of proms)
The third most popular theme in 2019 was "Roaring 20s" (15% of proms)
The fourth most popular theme in 2019 was "Masquerade Ball" (10% of proms)
The fifth most popular theme in 2019 was "Enchanted Forest" (5% of proms)
The sixth most popular theme in 2019 was "Winter Wonderland" (4% of proms)
The seventh most popular theme in 2019 was "Great Gatsby Theme" (3% of proms)
The eighth most popular theme in 2019 was "Beach Party" (2% of proms)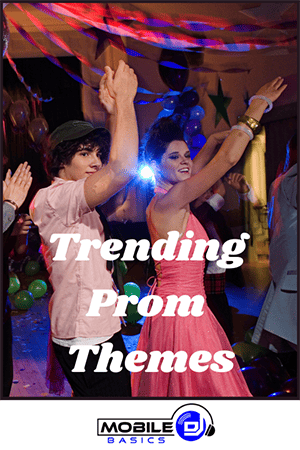 As prom is one of the most memorable events in a high schooler's life, it's no surprise that popular prom themes have emerged over the years, such as the Masquerade Ball, Diamonds theme or Around the World theme; however, to truly make this night special and capture unforgettable photo opportunities, adding a unique spin, such as a vintage or enchanted forest theme, can elevate the overall experience and create an enchanting atmosphere.
---
List of Prom Theme Ideas

Are you ready to make your prom night an unforgettable experience? Look no further! We've curated a list of the trendiest and most captivating prom theme ideas that will set the stage for an incredible evening.
From enchanting fairy tales to glamorous Hollywood nights, there's something for everyone. Get ready to dance the night away in a magical setting that perfectly captures the essence of your dreams.
So, grab your partner and get ready to explore our handpicked prom theme ideas that will make your night truly extraordinary.
Let the countdown to prom begin!
A Comprehensive List of Unique and Memorable Prom Theme Ideas to Make Your Night Extraordinary
Disco Party
Red Carpet
Island Vibes
Candy Land
Movie Premiere Night
Outer Space
Safari Adventure
Around the World
Old Hollywood
Alice in Wonderland
Wild West
Under the Sea
Under the Neon Lights
Cloud 9
Winter Solstice
Matrix Masquerade
Science
Anime Night
Enchanted Forest
80's Flashback
VIP
Stranger Things
Video Game Night
Country Nights
Rock n Roll Revival
Midnight Masquerade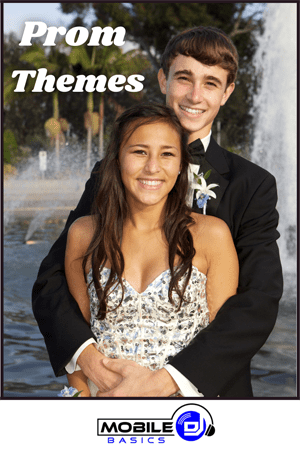 Prom is a significant event in the lives of teenagers that is anticipated with much excitement.
With the best theme inspired by captivating movies, romantic novels, and breathtaking vacation destinations, students put all their creativity and imagination into organizing the perfect prom night.
Friends and couples dressed elegantly pose for pictures that capture every picture perfect moment of this unforgettable event.
Apart from the traditional dancing and food, creative ideas like photo booths, signature cocktails, and interactive games enhance the overall experience, making it one for the books.
---
Nostalgic Prom Themes That Never Go Out of Style
There are so many options, but these are some of the most classic themes that will never go out of style.
Whether you're looking for something fun or formal, we hope these themes make your night special.
A Midsummer Night's Dream
City of Lights
Mardi Gras
Happily Ever After
Let the Good Times Roll
Fairytale
Night at the Oscars
The Great Gatsby
A Night in Paris
Moulin Rouge
Saturday Night Fever
Starry Night
A Magical Night
Above The City Lights
Through the Decades
Hollywood Glam
Bohemian Dream
Roaring 20s
1950s Theme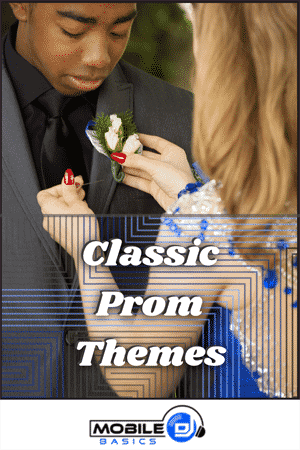 The upcoming party requires appropriate decor that is both visually appealing and thematically relevant.
To achieve this goal, flower arrangements can be utilized in strategic locations to add a touch of elegance to the ambiance.
In addition, fairy lights can be draped across the room to create an ethereal glow, whereas bright accents can be incorporated into the color palette for a bold and vibrant effect.
For a touch of retro nostalgia, a disco ball can be suspended from the ceiling as a centerpiece that symbolizes the disco era.
All in all, careful consideration of these elements can ensure a cohesive and memorable experience for the guests.
A lot of people like to use classic themes because Digging into the era they represent makes it more than just a dance.
You can really get into what was happening when this song or movie came out, and that's why we have so many different choices for you!
---
When is Prom?
Prom is typically held during the month of May.
The anticipation for prom season is always electric. The flashy dresses, sharp suits, and sparkling jewels all come together to create an amazing night.
Students spend months preparing for this epic event by asking their dates, perfecting dance moves, and getting dolled up.
With all the excitement, the date for prom is always a highly anticipated question on everyone's mind.
So, when is prom? Well, that depends on each school's schedule.
Each year, high schools schedule prom at different times, but it's typically held in the spring.
For more information, check with the school's prom planning committee.
---
Behind the Scenes of the Prom Committee
The prom committee chooses, after much deliberation, the main colors of the event to be royal blue and silver or luxurious gold color scheme, creating a sophisticated and elegant atmosphere that sets the stage for special events and photo ops that will be remembered for years to come.
With their creative vision and attention to detail, the prom committee aims to make every one of their classmates feel like the stars of the night, creating a welcoming and inclusive environment where everyone can have a great time and celebrate the best part of high school.
Prom night is an evening filled with exciting activities such as dancing, laughter, and making unforgettable stories with peers, all while surrounded by the support of our loving family and friends who help us make it a memorable night.
It starts off with a fancy dinner and a beautiful bouquet of flowers, which can come at a pretty steep price, but it's worth it to create such special memories.
And, let's not forget the excitement of finding that perfect prom dress, which always someone turns heads and adds to the already magical night.
---
Related Article: Have Fun with Inclusive School Dance Themes for All Students
---
How to Find the Perfect DJ for Your Epic Prom Dance
Don't settle for just any wedding DJ! When it comes to your prom, you want a DJ who knows how to keep the party going all night long. Here are some tips to help you find and hire the ultimate prom DJ:
Choose a DJ with experience in proms. Look for DJs who offer special prom packages to ensure they know just how to rock your event.
Ask about their music selection. Can they play all the latest hits and genres, or are they limited in their song choices?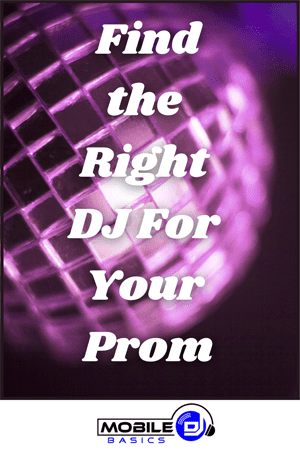 Make sure they have backup equipment and a plan in case of technical difficulties, so nothing ruins your big night.
Request references from previous clients to get a sense of the DJ's performance and reliability.
Secure a contract to ensure both parties are on the same page with expectations and responsibilities.
Don't settle for a subpar prom dance – turn up the party with the best new prom songs of 2022 and a killer DJ. But how do you find the perfect DJ for your school's event?
Start by researching local DJ companies online and checking out their social media presence.
Ask your school's staff for recommendations or look for mailers sent to your school from DJ companies.
And, if a DJ doesn't have a presence on Instagram or YouTube, it might be best to consider other options.
By following these steps, you'll be sure to find a DJ who can deliver the epic prom dance you deserve.
---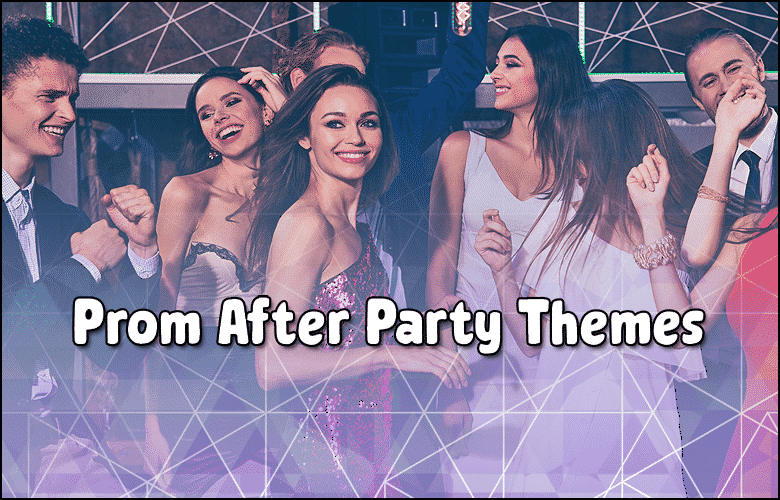 Prom After-Party Themes
The after-party is a significant part of prom. You can use indoor themes that range from bright-colored options with decorations, props, balloons, string lights, fake snow, twinkle lights, light up dance floor, finger foods, and disco balls or go for subtle choices that focus on the music.
Whether it's because of the school prom, or just because you're tired of going to the same old party every time, this blog post can help you find some new ideas.
Check out these awesome prom after-party themes!
After-Party Themes Include: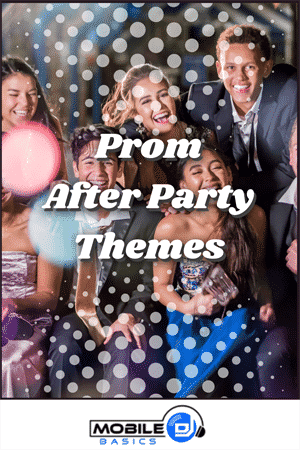 80's Movies
90's Music
Mardi Gras
Glow Party
Now you can see that the after-party themes are very flexible, and you can always try anything that you believe suits your crew.
80's Movies
80's had a lot of great movies.
Bonus points for having these movies playing on walls.
The movies include The Back to the Future, Karate Kid, Goonies, E.T., Top Gun as awesome examples for you to use.
90's Music
RnB, Boy Bands, Classic Rock All were a party of the 90's. Prom Theme music from the 90s Include Spice Girls, Nirvana, TLC, Will Smith, MC Hammer and Boys II Men. 90's music artists loved dark sunglasses and bright colored jackets.
Mardi Gras
The most famous Prom Theme is Madi Gras because all you need is a set of celebratory clothing and fancy garments. Be sure to include flowery attire and crowns, music, and fun dances.
Glow Party
The glow party utilizes brightly colored lights on a dark background, and the lights in the dancing area or stage region should appear to burst up or create a multicolored beam diverging into the sky.
If you are attending the glow party-themed prom, bright clothes, glow sticks and neon sunglasses are great to make you visible. We hope this theme makes your night.
A Themed Prom
Prom night is a memorable milestone in every high school student's life, and choosing the right prom venue is crucial in setting the tone for the evening.
The classic prom theme never goes out of style, but for those looking for a unique twist, a Paris theme adds a touch of sophistication.
A themed prom is also becoming increasingly popular, with mystery castle theme and prom safari themed dance being among the most popular choices.
For those looking for a more rustic garden set up or country themed prom may be a great option.
Regardless of the theme chosen, prom goers are sure to have a night they will never forget.
---
What Are Good Themes for School Dances?
We've curated a list of the best non-formal themes that are guaranteed to make your back-to-school, homecoming dance, or any other event a hit.
With our selection of unique and creative ideas, you're sure to have a blast and create memories that last a lifetime. So let's get started- it's time to party!
Enchantment Under the Sea
Twist the Night Away 50's
LUAU
Space Theme
Glow Party
Barn Dance
Cosplay
Hollywood Glam
Carnival Celebration
Red White and Blue
Nautical
Beach Party
Sock Hop
60's Tie-Dye
Tailgate Party
Flannel Frenzy
Hypebeast
Miami Night Club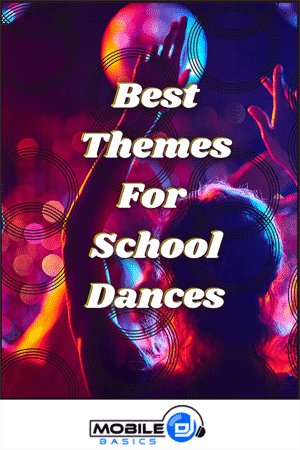 As the senior class eagerly awaits prom night, the prom venue has been selected and decorated with stunning backdrops and dazzling lighting to set the perfect ambiance for the night's festivities.
Students are excitedly preparing their theme-inspired outfits, with creative and unique accessories to match.
The prom party promises to be an unforgettable event, with a night filled with dancing, delicious food, and cherished memories made with friends.
---
What Are Good Homecoming Themes?
Formal Themes for High School Homecoming Dances
You may apply them at the end of their semester or year. The Red-Carpet Affair is one of them, and you can use a small red carpet at the doorstep.
You may also use the City Lights theme on your front end or purchase a city skyscape wallpaper if your students share similar interests.
Red Carpet Affair
City Lights
All That Jazz
Diamonds are Forever
Viva Las Vegas
Hollywood Nights
Starry Night
Black and White
Midnight Masquerade
Fire and Ice
New York New York
Masquerade Ball
Castle in the Sky
Hollywood Awards Night
Now that you understand formal themes for a school's homecoming go ahead and find out how the student's experience may inform your preparations for a homecoming dance.
Your homecoming themes should always reflect the spirit of unity and love.
---
Do proms usually have a theme?
Proms are among the most anticipated events in any high school student's social calendar.
So, do proms usually have a theme? Well, the answer is a resounding yes!
The prom theme makes or breaks the night.
It could be anything from a Hollywood-inspired night to an Enchanted Forest, a Black-and-White Ball, or even a Masquerade.
With so many themes to choose from, students get the chance to express themselves and have fun while enjoying the company of their friends.
---
Conclusion
Ultimately, when choosing a prom theme, it's important to remember that no matter what you go with, the night should be all about having fun and making memories.
With a little creativity and effort, an incredible theme can be pulled off without breaking the bank.
Plus, prom themes are completely customizable; if you don't like one idea then mix and match your favorite elements of different ones to create something completely unique.
So whether you're looking for an adventure into the unknown or an elegant night on the town, pick a theme that fits your school best – the possibilities are truly endless!
---
---
---
Read More
---
Pins for Pinterest
If you like what you see, feel free to share some love on Pinterest ❤️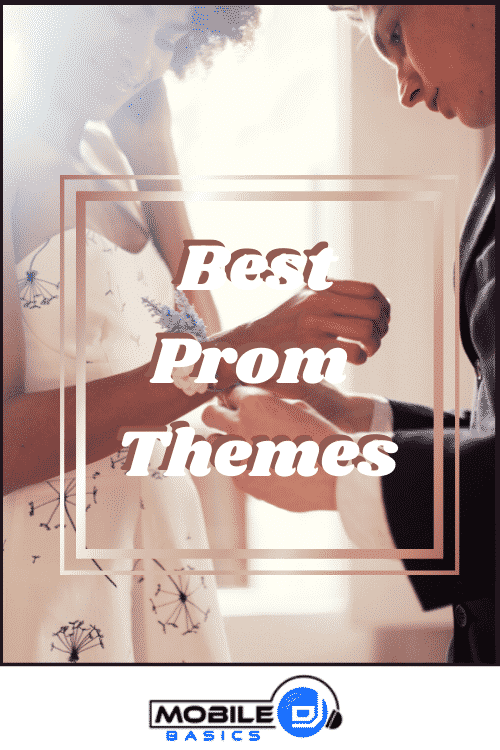 50 Awesome Prom Themes for 2023 | Fun Prom After Party Ideas
From discovering new songs to getting more gigs, I'm excited to share the wealth of knowledge I've gained through many years of DJing. [email protected]