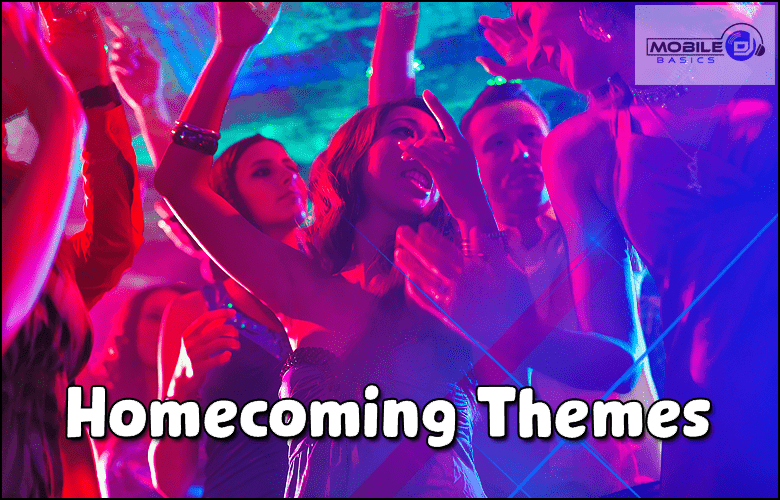 Every year, schools across the country host homecoming events. These events can include dances, parades, and pep rallies, and are typically centered around a School Dance Theme. Homecoming themes vary from school to school, but some of the most popular ones include renaissance fair, beach party, and casino night.
If you're looking for ideas for your school's homecoming event, check out some of the most popular homecoming themes below!
What are some Homecoming Themes?
Homecoming Theme Ideas Every year, schools the country host homecoming events. There are so many different themes that can be chosen for a dance and it's important to choose one that will appeal to students as well as teachers, staff members and families.
In addition, if you're hosting a themed event there is an added element of decorating involved which adds even more fun! Let us help broaden your perspective with some great theme ideas from our guide below:
Hollywood Night
Casino Night
Beach Party
Retro Night
Carnival Night
Movie Night
If you're looking for ideas for your school's homecoming event, check out some of the most popular homecoming themes below! These themes are fun, creative, and sure to get everyone in the spirit of Homecoming. So what are you waiting for? Start planning your Homecoming Dance today!
Popular Homecoming Themes 2022
Space/Science/Stem
Marvel
A Night in Paris
Back to the Future
Club Homecoming (Dress as your favorite celebrity)
Budget Friendly Homecoming Themes
Homecoming isn't just a dance that you go to with your friends, Homecoming is also an event that can be planned and executed by the whole school. It's one of those things where every person in the community gets involved, from students and teachers to parents and alumni!
While it might seem like planning Homecoming would need a huge budget, there are lots of Homecoming themes that can be incorporated into the event without costing too much.
Casino Night (Dress all in black and white)
Retro Prom (Dress like it's 1985—the best year ever!)
Diner Party (Mimic a 1950s diner scene with your Homecoming decorations)
The Great Gatsby (Decorate in 1920s style, have a live band playing jazz music)
Hawaiian Luau (Find some cheap Tiki torches and leis at your local party store to set the mood)
There are so many different Homecoming themes out there, you're sure to find one that fits your school's needs. If the theme is something simple but creative, it will be easy on your budget. Homecoming themes are a great way to bring the whole school together and everyone will be excited about the party- whether you're playing old school music, serving pizza, or creating a casino themed Homecoming.
Your Homecoming decorations don't have to break the bank either; all you need are some cheap supplies from a party store or dollar store if you want to get really frugal.
The best thing about Homecoming is that it doesn't have to be expensive or elaborate to be a lot of fun!
How Do You Make Homecoming Fun?
Homecoming is an exciting time for high school students. Homecoming themes are crucial to help make the event fun and festive. With so many different Homecoming themes out there, you're sure to find one that fits your school's needs. If the theme is something simple but creative, it will be easy on your budget!
Be sided the Theme you will also need a great DJ.
You can't have a great homecoming dance without an awesome DJ! There are some really talented DJs out there who specialize in entertaining teens at their school dances. You don't want to settle on just any old tunes, though – make sure they keep the crowd moving and have plenty of variety so everyone has something different each time you dance together as well as throughout all night long.

How Do You Organize a Homecoming Dance?
Homecoming events are typically organized by Homecoming committees. They work with the school administration, student government and parent groups to make sure that all of their Homecoming needs are met. Homecoming themes can help to set the tone for the event and make it more fun for everyone involved!
What Homecoming theme should my school choose? There is no one-size-fits-all answer to this question; your school will need to choose a Homecoming theme that reflects their unique personality.
However, some of the most popular Homecoming themes include Masquerade Balls, Hollywood Nights, Casino Nights, Beach Parties and Retro Proms. If you're looking for a theme that is creative and fun, these are all great options!
Activities to do During Homecoming Week
Homecoming week is a great time to get everyone involved and excited about Homecoming. There are tons of fun activities that your school can do during Homecoming Week, such as:
Pep Rally
Homecoming Parade (make floats and decorate cars or even walk in a parade!)
Football Game (Homecoming royalty coronation at halftime)
Bonfire party on the beach or field after the homecoming football game
Color War (divide everyone up into teams of different colors and have Homecoming games that go along with each color)
There's no limit to what you can include in your Homecoming preparation – just make sure it will be exciting and engaging! This could mean decorating with streamers and balloons around campus or having an all school dance leading up to the actual Homecoming Dance itself. The possibilities are endless!
What to Wear to a Homecoming Dance
One of the most important questions that students have about Homecoming is what they should wear. Homecoming dances are typically more formal than regular school dances and not always as formal as Prom, so it's important to dress appropriately. Many schools have a dress code for their Homecoming dances, so make sure you check with your school before purchasing any new clothes!
Some popular ideas for Homecoming attire include:
dresses for girls and suits or tuxedos for boys
vintage style clothing (think 1950s)
themed costumes (e.g. masquerade masks, fairy wings)
No matter what you choose to wear, make you feel confident and beautiful in your outfit! Homecoming dances are an opportunity to dress up, have fun and dance the night away!

Conclusion
It's important to know what is most popular with current trends in the homecoming world so you can plan your event accordingly. Our article has given you some of our favorite themes for this year, and we hope that it helps!
We've also provided tips on how to incorporate these ideas into a budget-friendly celebration. What are your thoughts? Do any of these appeal to you or do you have other suggestions?
---
---
---
Pins for Pinterest
If you like what you see, feel free to share some love on Pinterest <3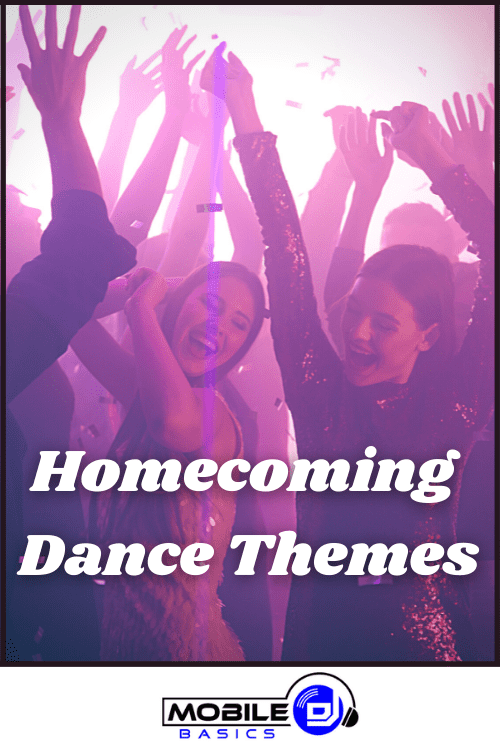 Best Homecoming Themes | Budget Friendly Dance Themes 2022