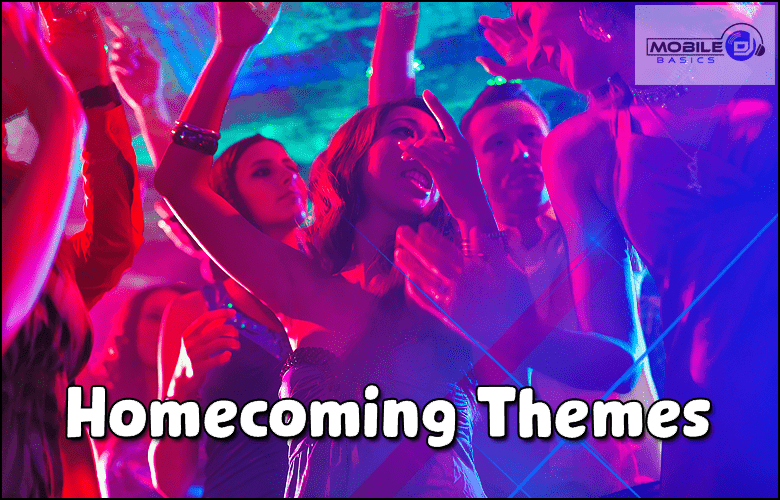 Every year, schools across the country host homecoming events. These events can include dances, parades, and pep rallies, and are typically centered around a School Dance Theme.
Homecoming themes vary from school to school, but some of the most popular ones include renaissance fair, beach party, and casino night.
If you're looking for ideas for your school's homecoming event, check out some of the most popular themes below!
What are some Homecoming Themes?
Every year, schools across the country host homecoming events. There are so many different themes that can be chosen for a dance and it's important to choose one that will appeal to students as well as teachers and staff members.
In addition, if you're hosting a themed event there is an added element of decorating involved which adds even more fun!
Let us help broaden your perspective with some great theme ideas from our guide below:
Hollywood Night
Casino Night
Beach Party
Retro Night
Carnival Night
Starry Night
Movie Night
If you're looking for ideas for your school's homecoming event, check out some of the most popular themes below! These themes are fun, creative, and sure to get everyone in the spirit of Homecoming.
The days leading up to the Homecoming games and dance are known as "spirit week." It's a time for school spirit and excitement. We talk about Spirit Week Here.
Popular Themes for Homecoming 2022
Space/Science/Stem
Marvel
A Night in Paris
Back to the Future
Club Homecoming (Dress as your favorite celebrity)
When you're picking a theme for your upcoming homecoming, it's important to find one that will reflect the spirit of your school and its students. There are so many options to choose from, but you'll want to make sure you pick something that everyone will enjoy.
Maybe the best part – You could let the students choose. Let the student body vote on their favorite theme.
---
Homecoming Budget Friendly Themes
Homecoming isn't just a dance that you go to with your friends, Homecoming is also an event that can be planned and executed by the whole school. It's one of those things where every person in the community gets involved, from students and teachers to parents and alumni!
While it might seem like planning Homecoming would need a huge budget, there are lots of dance themes that can be incorporated into the event without costing too much.
Casino Night (Dress all in black and white)
Retro Prom (Dress like it's 1985—the best year ever!)
Diner Party (Mimic a 1950s diner scene with your Homecoming decorations)
The Great Gatsby (Decorate in 1920s style, have a live band playing jazz music)
Hawaiian Luau (Find some cheap Tiki torches and leis at your local party store to set the mood)
There are so many different Homecoming ideas out there, you're sure to find one that fits your school's needs. If the theme is something simple but creative, it will be easy on your budget.
Other themes from the past – Winter Wonderland, Carnival Theme, Masquerade Ball, Red Carpet, and the Great Gatsby.
Homecoming is a great way to bring the whole school together and everyone will be excited about the party – whether you're playing old school music, serving pizza, or creating a casino themed Homecoming.
Your Homecoming decorations don't have to break the bank either; all you need are some cheap supplies from a party store or dollar store if you want to get really frugal.
The best thing about Homecoming week is that it doesn't have to be expensive or elaborate to be a lot of fun!
---
The history of high school homecoming dance themes has changed dramatically
In the early days of school homecomings, the themes were generally based on familiar stories.
For example: common themes included "A Midsummer Night's Dream" or "Snow White and the Seven Dwarfs."
However, as time went on and students became more creative, the themes began to reflect current popular culture. One notable example is the 1990 theme of "The Wizard of Oz," which was based on the then-popular movie.
In recent years, homecoming dance themes have become even more creative, with students often choosing to base their themes on specific TV shows, movies or coming up with an unique theme.
As a result, the history of high school dance themes is a reflection of the changing tastes of high school students over time.
High School Dances were more Formal
In the past, high school dance themes were typically more formal and based around a specific event or time period.
For example, some popular themes included "A Night at the Oscars" or "The Roaring 20s."
However, in recent years there has been a shift towards more casual and unique themes. While some schools still stick to tradition and choose a formal theme, others are opting for something different.
---
What makes a great homecoming theme?
A great homecoming theme should be easy for everyone to participate in, regardless of cost or availability.
For example, a blacklight party is a perfect way to get everyone involved, and a whiteout dance is a great way to get everyone moving.
Plus, these themes are easy to find and relatively inexpensive. So if you're looking for a way to make your homecoming party truly special, consider one of these two themes. Trust me, your guests will thank you!
---
How Do You Make Homecoming Fun?
Homecoming is an exciting time for high school students. Planning is crucial to help make the event fun and festive. With so many different themes out there, you're sure to find one that fits your school's needs. If the theme is something simple but creative, it will be easy on your budget!
Be sided the Theme you will also need a great DJ.
You can't have a great school dance without an awesome DJ! There are some really talented DJs out there who specialize in entertaining teens at their school dances.
You don't want to settle on just any old tunes, though – make sure they keep the crowd moving and have plenty of variety so everyone has something different each time you dance together as well as throughout all night long.

---
How Do You Organize a Homecoming Week?
Homecoming events are typically organized by Homecoming committee. They work with the school administration, student government and parent groups to make sure that all of their Homecoming needs are met.
A fun theme can help to set the tone for the event and make it more fun for everyone involved!
What theme should my school choose? There is no one-size-fits-all answer to this question; your school will need to choose a theme that reflects their unique personality.
However, some of the most popular themes include colorful decor: Masquerade Balls, Hollywood Nights, Casino Nights, Beach Parties and Retro Proms.
If you're looking for a theme that is creative and fun, these are all great options!
---
Conclusion
Homecoming is one of my favorite parts of the school year because it's a time when we can celebrate school spirit and have a fun school dance.
It's important to know what is most popular with current trends in the homecoming world so you can plan your homecoming week accordingly. Our article has given you some of our favorite themes for this year, and we hope that it helps!
We've also provided tips on how to incorporate these homecoming theme ideas into a budget-friendly celebration.
So what are you waiting for? Start planning your Homecoming Events today!
---
---
---
Pins for Pinterest
If you like what you see, feel free to share some love on Pinterest <3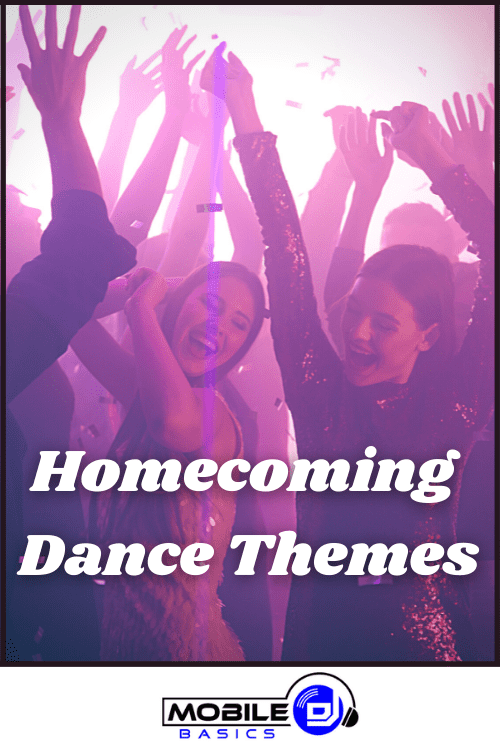 Best Homecoming Themes | Budget Friendly Dance Themes 2023