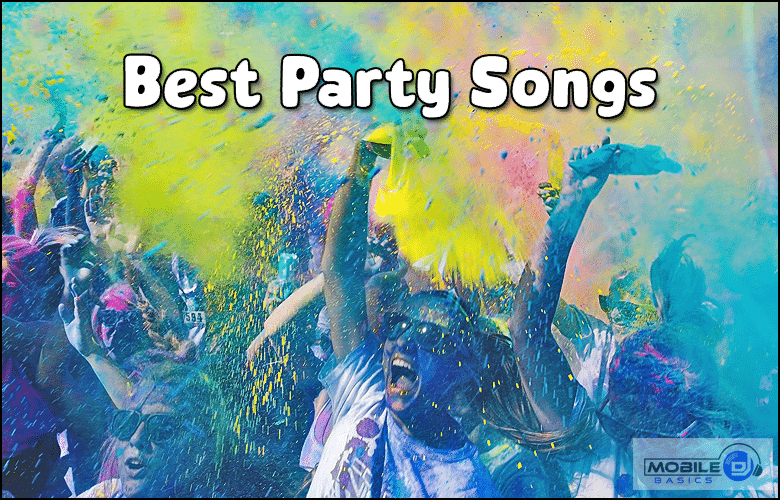 To help you plan your next party, we've put together a list of the best party songs to get people dancing in 2021. We compiled this list using data from multiple sources and input from our social media followers about what they're listening to these days.
Check out the full playlist below for more great tunes guaranteed to keep your guests entertained all night long. It's time to start planning now so you don't miss any of these amazing tracks at your big shindig!
The Best Party Songs
If you are a Mobile DJ, the right party songs can make or break your business. It is important to find music that will keep people on the dance floor all night long. If you want to build up your repertoire of hit tunes, then this blog post is for you!
Some people haven't planned dance parties in a long time, or DJs who've just booked their first gig would be the ones stressing out over the event. While it might be understandable, it is not as hard as it seems to make a party memorable and fun.
This is why we're going to let you in on tips and tricks to planning upbeat party songs that are guaranteed to raise energy levels through the roof at your next event!
Play the best songs of all time, and people will dance and have fun.
80's Party Songs
The '80s are considered to be the decade of partying and fun. With many new, fresh, and incredible pop, jazz, rock, and upbeat country music being released in these years, the '80s were a dream decade for music lovers and party enthusiasts.
From Michael Jackson's Billie Jean to Bryan Adams's Summer of '69, the list of incredible hit songs made in these years is impressive. And we're super happy to bring you a list of the best 80's hit songs so you can retro-up the dance party playlists with some fun and enjoyable tunes from the past.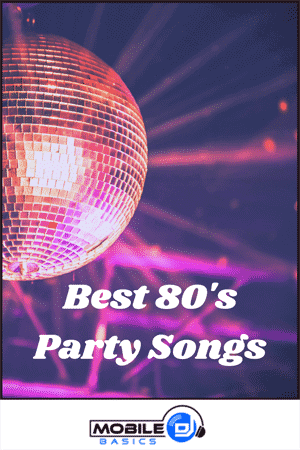 Def Leppard – Pour Some Sugar On Me
AC/DC – You Shook Me All Night Long
Bon Jovi – Livin' On A Prayer
Journey – Don't Stop Believin'
Cyndi Lauper – Girls Just Want To Have Fun
Outfield – Your Love
Prince – 1999
Michael Jackson – Billie Jean
Whitney Houston – I Wanna Dance with Somebody
Starship – We Built This City
Bryan Adams – Summer Of '69
a-ha – Take On Me
Michael Jackson – The Way You Make Me Feel
Wham! – Wake Me Up Before You Go-Go
Daryl Hall & John Oates – You Make My Dreams Come True
Daryl Hall & John Oates – You Make My Dreams Come True
One of the most beloved and golden songs of the '80s, You Make My Dreams Come True, is an incredibly upbeat, fast-paced pop and rock song. It gives you that burst of positive energy that you need at a dance party. It's an amazing song to get everyone riled up, and that's why you should put it on your party song list.
---
90's Hit Songs
The '90s party songs introduced some incredible artists and unforgettable hits that are still in business. In the '90s, music was at the peak of popularity and success, especially romance and party music.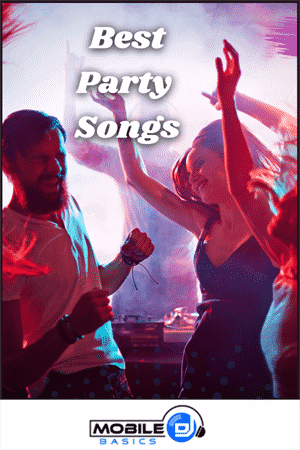 Sir Mix-A-Lot – Baby Got Back
New Kids on the Block – Step By Step
Montell Jordan – This Is How We Do It
Nirvana – Smells Like Teen Spirit
Will Smith – Gettin' Jiggy Wit It
Spice Girls – Wannabe
Metallica – Enter Sandman
Kris Kross – Jump
C+C Music Factory – Gonna Make You Sweat
Right Said Fred – I'm Too Sexy
Vanilla Ice – Ice Ice Baby
Guns N' Roses – Welcome To The Jungle
MC Hammer – U Can't Touch This
Salt-N-Pepa – Shoop
Boyz II Men – Motownphilly
This decade was incredibly impressive if you're thinking of stealing a couple of tunes for your big get-together and parties. Lucky for you, we've collected some of the best 90's hit songs that you can play at your dance party to keep things groovy and enthusiastic.
Montell Jordan – This is how we do it
This is how we do it is a classic representation of what the 90's dance party scene was like. Upbeat, fun, enjoyable, danceable music is what you get from this song. It's a hip-hop song that has that oomph factor. Whether you're looking to keep things mellow or getting them groovy, this song will help you set the tune of the party music.
---
90's Hip Hop
Hip-hop and rap were truly invented in the '90s. The recognition that this genre realized is in the decade of the '90s. Incredible artists who were super-talented in their field and are still considered legends of the rap industry came to popularity in these years.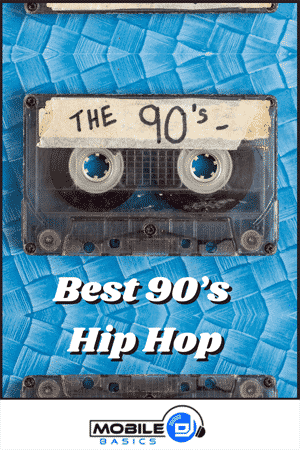 DR Dre – Next Episode
Coolio – Gangsta's Paradise
Luniz – I Got 5 On It
Snoop Dogg – Gin & Juice
DMX – Ruff Ryders' Anthem
Jay Z – Hard Knock Life
Naughty By Nature – Hip Hop Hooray
Ice Cube – It Was A Good Day
The Notorious BIG – Hypnotize
Warren G – Regulate
2Pac – California Love
Wreckx-n-Effect – Rump Shaker
A Tribe Called Quest – Can I Kick It?
Onyx – Slam
Geto Boys – Mind Playing Tricks On Me
Snoop Dogg's Gin and Juice, as well as Jay-Z's Hard Knock Life, are both classic examples of how hip-hop got originated in this decade.
That's why it is perfect to choose rap songs from for your epic parties and gatherings, and there's no better place than this to find the best songs list when it comes to 90's hip hop party songs. Here is our List Classic 90's Summer House Party Songs
2Pac – California Love
2Pac is undoubtedly the biggest legend of the rap industry. California Love is one of the most iconic hip hop songs of 2Pac in the '90s. It is a perfect rap song that has a strong beat that you can shake your body to. That's why we think that this song is going to be perfect for your party.
---
Classic Country Party Songs
Classic country songs have that perfect country vibe that makes you feel like you're driving on a long road with a cool breeze and the guitar playing in the background. These songs are perfect if you want to make the crowd feel nostalgic and upbeat during the get-together.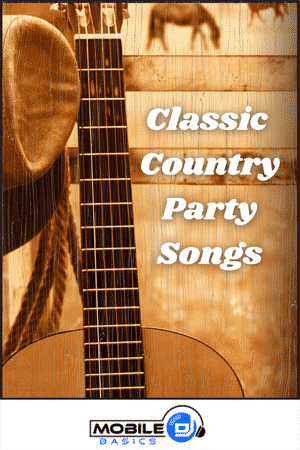 Garth Brooks – Friends in Low Places
Billy Ray Cyrus – Achy Breaky Heart
Big & Rich – Save A Horse (Ride A Cowboy)
Rascal Flatts – Life Is A Highway
Zac Brown Band – Toes
Jason Aldean – Big Green Tractor
Alan Jackson – It's Five O'Clock Somewhere
Kenny Chesney – Summertime
Zac Brown Band – Chicken Fried
Kenny Chesney – She Thinks My Tractor's Sexy
Brooks & Dunn – Boot Scootin' Boogie
Shania Twain – Any Man Of Mine
Alan Jackson – Chattahoochee
Travis Tritt – T-R-O-U-B-L-E
Joe Diffie – Pickup Man
From Kenny Chesney's Summertime to Billy Ray Cyrus's Achy Breaky Heart, country songs are beloved not only in the US but worldwide.
If you want to use the best classic country hits in your parties, here's a list that will surely help you find what you're looking for. Here is our Classic Country Summer Songs
Kenny Chesney – She Thinks my Tractor's Sexy
With classical country song vocals and an upbeat and fun vibe, the beat of the song She Thinks my Tractor's Sexy is lovely that you can surely play at your dance party. It will set the mood for your dance party crowd and get them riled up for a fun and exciting evening.
---
Early 2000's Party Songs
In the 2000s, no matter what genre it might be, hip-hop, dance music, romantic songs, dance party songs, jazz, country music, pop songs, and all others got incredible fame and received some of the best songs of all time.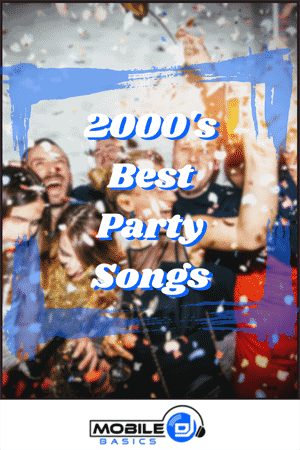 Chris Brown – Forever
Justin Timberlake – SexyBack
Rihanna – Please Don't Stop The Music
Black Eyed Peas – Let's Get It Started
Nelly – Hot In Herre
50 Cent – In Da Club
N Sync – Bye Bye Bye
Ricky Martin – Livin' La Vida Loca
Cascada – Everytime We Touch
Britney Spears – Toxic
Outkast – The Way You Move
Eminem – Without Me
Akon – Right Now (Na Na Na)
Ke$ha – TiK ToK
Backstreet Boys – I Want It That Way
A lot of new and now very popular singers came to popularity in the decade of 2000s. Just so you don't have to scour the internet to find the perfect 2000's hit songs, we've made a list of the best songs of the decade for you.
Chris Brown – Forever
With a memorable beat and tune along with Chris Brown's incredible vocals and beautiful party lyrics – Forever is a song that you should put on when you want the party-goers to come to the dance floor. Because it is a song that won't let you stand straight, you'll move and groove with it indeed.
---
2000's Club Songs
Club songs have been a thing since the '90s, but in the 2000s, club songs got insane popularity. Club songs are meant for you to sway and move your body to. Songs that make you want to get to the dance floor are placed in this category.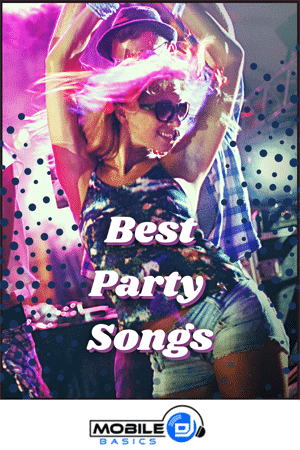 R. Kelly – Ignition
UNK – 2 Step Remix
Jamie Foxx – Blame It
Lil' Jon – Get Low
New Boyz – You're A Jerk
Ne-Yo – Because Of You
Juvenile – Back That Thang Up
UNK – Walk It Out
LMFAO – Shots
GS Boyz – Stanky Legg
Trey Songz – Say Aah
Flo Rida – Low
Kanye West – Gold Digger
T-Pain – I'm Sprung
E-40 – U And Dat
David Guetta ft Akon – Sexy Chick
In the 2000s, many gifted artists put in their efforts to make incredible dance party music in the form of club music that you might hear playing in your local clubs to high-class clubs as well.
LMFAO – Shots
LMFAO's party song called Shots ft. The video of the song perfectly describes Lil Jon. It is such a fast-paced, hip, highly jumpy, and enthusiastic club song that makes every other song boring and uninteresting. We think it will be the perfect song to vibe to while everybody is on the dance floor.
---
Best Club Songs Part 2
Club songs have been loved and enjoyed till now by all party and dance club-goers alike. Ensuring that you set the dance party's mood by choosing the perfect songs is incredibly necessary if you're the host.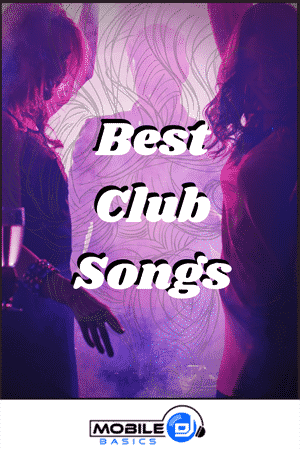 Ying Yang Twins – Salt Shaker
Lil Jon – Snap Yo Fingers
J-Kwon – Tipsy
T-Pain – Buy U A Drank
Baby Bash – Cyclone
Yung Joc – It's Goin Down
Akon – Smack That
Nelly – Air Force Ones
Terror Squad – Lean Back
Hurricane Chris – The Hand Clap
Crime Mob – Rock Yo Hips
Ludacris – My Chick Bad
Ester Dean – Drop It Low
Dorrough – Ice Cream Paint Job
T.I. – Bring Em Out
Baby Bash – Cyclone
Baby Bash's Cyclone ft. T-Pain is an incredible party song. It has the high bass along with a fun hip-hop beat that you'd want in a club song. It'll be fun to play at your party, and you should surely include it in your list of party songs, so your crowd has an incredible evening.
---
Best Club Songs Part 3
There are so many good club songs we had to make a part 3 – Let's take a look at some of the best 2000's club songs that you can use for your parties.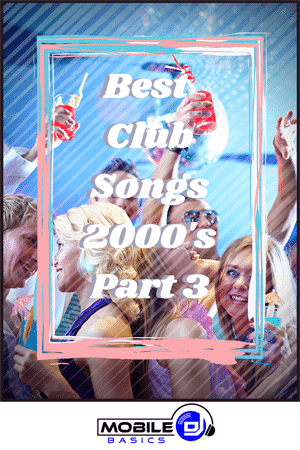 Trey Songz – Bottoms Up
Young Money – Bed Rock
Ludacris – How Low
T-Pain – Bartender
Huey – Pop, Lock & Drop It
Yung Joc – It's Goin Down
Jeremih – Birthday Sex
Chris Brown – Kiss Kiss
Colby O'Donis – What You Got
Lil Boosie – Wipe Me Down
Trey Songz – Say Aah
Ne-Yo – Closer
Mario – Let Me Love You
T-Pain – Can't Believe It
Akon – I Wanna Love You
Dem Franchize Boyz – Lean Wit It, Rock Wit It
No matter which decade you might be looking at, finding the perfect dance club songs can be challenging. That's why we've chosen the best songs you can find irrespective of the decade of release. Let's take a look at these songs together.
---
2010's Hit Songs
In the 2010s, more single artists made their way to the music industry. Many incredibly hit songs made their way to the world scene. Club songs and dance songs and many hip-hop singles came out and about, which all party-goers loved.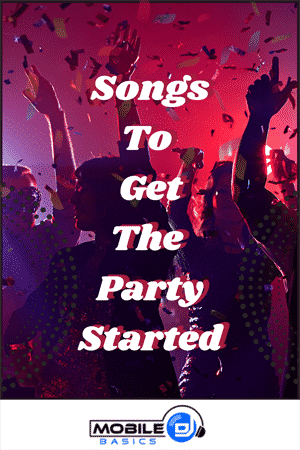 Taylor Swift – Shake It Off
Miley Cyrus – Party In The U.S.A.
Justin Timberlake – Can't Stop the Feeling
DJ Khaled – All I Do is Win
Luis Fonsi – Despacito
Mark Ronson – Uptown Funk
One Direction – What Makes You Beautiful
DJ Snake, Lil Jon – Turn Down for What
Shakira – Hips Don't Lie
Jennifer Lopez – On The Floor
Flo Rida – Club Can't Handle Me
David Guetta – Where Them Girls At
Katy Perry – Firework
Pitbull – Don't Stop The Party
From Shakira's Hips don't lie to One Direction's What Makes You Beautiful, here's a list of the best of the best hit songs from the decade of 2010's so you can find the perfect party song and have an incredible evening with your friends and loved ones.
DJ Khaled – All I Do is Win
One of the best hip-hop songs of the early 2010s, DJ Khaled's All I do is win features a star-studded lineup of rappers and artists that run around and sing their heart out to a perfectly jumpy beat that makes you want to spin around and move your body. It will be a perfect inclusion to your list of party songs.
---
Group Dance Songs
Now, club songs and singles are one thing, but songs that can make entire crowds vibe together are few and rare. These group dance songs were made by the best of the best artists. These songs fit perfectly to parties and would make your gathering amazingly enjoyable.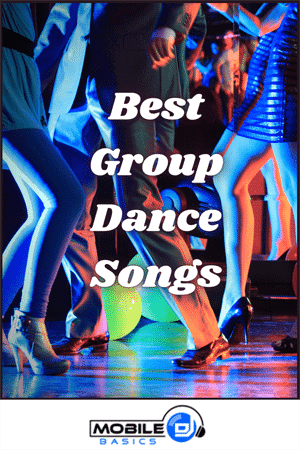 Soulja Boy – Crank Dat (Soulja Boy)
Cupid – Cupid Shuffle
V.I.C. – Wobble
Mr. C – Cha-Cha Slide
Cali Swag District – Teach Me How To Dougie
Los Del Rio – Macarena
Rednex – Cotton Eye Joe
Marcia Griffiths – Electric Boogie
Village People – YMCA
The Chicken Dance
Ray Anthony – Hokey Pokey
Chubby Checker – The Twist
Billy Ray Cyrus – Achy Breaky Heart
PSY – GANGNAM STYLE
69 boyz – Tootsee Roll
---
2020's New Party Songs – Drinking Songs
Learning from a history of the most incredible dance party songs, the 2020s had to step things up and provide some of the best, most enjoyable, and super amazing songs. Well, we'd say that up till now, the 2020s have not disappointed at all. Let's take a look at some of the best 2020's new party songs released until now.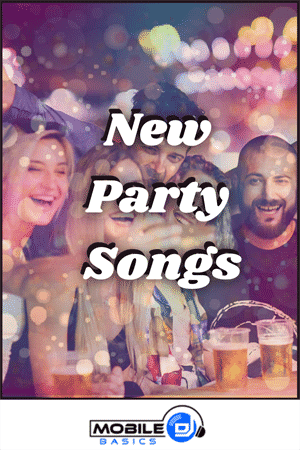 Thomas Rhett – Beer Can't Fix
Canaan Smith – Beer Drinkin' Weather
Luke Bryan – One Margarita
Niko Moon – GOOD TIME
Luke Combs – Lovin' On You
Kelsea Ballerini – hole in the bottle
HARDY – One Beer
Florida Georgia Line – Life Rolls On
Jake Owen – Down To The Honkytonk
Brothers Osborne – All Night
Kenny Chesney – American Kids
Luke Bryan – Knockin' Boots
Jon Pardi – Head Over Boots
Eric Church – Drink In My Hand
Clay Walker – Need a Bar Sometimes
Luke Bryan – One Margarita
A song that promotes love and respect and the joy of partying and overall has an extremely positive and fun vibe, One Margarita by Luke Bryan is undoubtedly one of the top party songs of the 2020s yet. It will be a perfect addition to your list of incredible dance party songs and offer decades' diversity to your crowd.
---
Other Playlists from this Site
It can be difficult to plan the perfect party playlist, but it's not impossible. The best party songs are ones that will keep people moving and having fun all night long. If you're looking for a good mix of slow songs mixed with fast-paced tunes, we have some other great recommendations!
---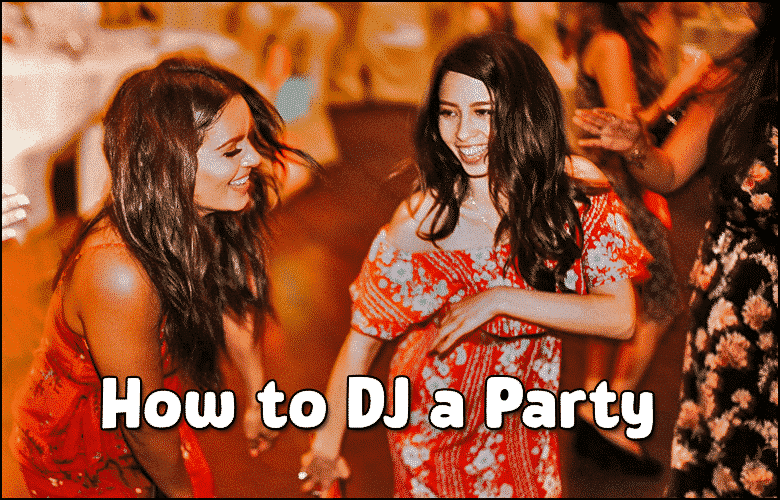 How to DJ a Party
This blog post is for the mobile DJs out there who are looking to take their skills up a notch. The tips and tricks that will be shared in this article will help you become a pro at what you do, so read on!
The best songs are those that get people up on their feet and dancing. From "I Want You Back" by the Jackson 5 to "Uptown Funk" by Bruno Mars, these tunes have been played at parties for decades. These are just some of our favorite dance-worthy tracks from this year (and a few favorites from previous years).
With so many options to choose from, it can be difficult to find the perfect song for your event. Here are some of the most popular party songs that will get people on their feet and dancing all night long.
Planning a Warm-Up Set
What most expert DJs suggest is playing a warm-up before the actual set. In this case, the actual set refers to the set you've planned for when there's a significant number of people on the dance floor.
Quite literally, a warm-up gets the crowd gathering on the dance floor and tapping their feet before you take it up a notch gradually to have them jumping up and down.
What is The Spectrum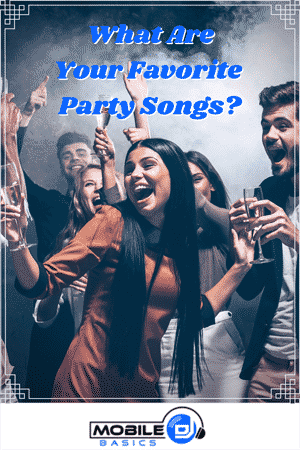 The Spectrum is probably one of the most interesting concepts there is in planning party songs for events.
To start, let's revise the fact that not all dance parties are the same; we have dance party, graduation parties, house parties, wedding parties, and so forth.
Every party suits a specific crowd and a specific vibe. This is where the Spectrum comes into play.
If you're a dance party host, you probably have somewhat clue what the people in attendance would prefer their music to be like.
For example, if it's more of an adult event or one with an older generation, then you might want to get them tapping their feet to some old hits.
Likewise, if it's a house party, then you might prefer setting the pace with low to mid-level EDM in your warm-up playlist.
For example, if you're at a wedding and you start things off slow, but you notice it didn't grab anyone's attention, you might want to up the beat and work your way up from there.
It is, nevertheless, crucial to understand that not all events cater to the same crowd. Graduation parties could be a suit and tie, or they could be laid back, and that's just one example!
---
How to Read a Crowd
The first step to DJing a party is knowing what the crowd wants. This means reading their mood and anticipating where they are headed in terms of energy. If there's someone on the dance floor getting down, then it might be time for some up-tempo jams like (insert song).
Alternatively, if people are standing around not really doing much, then it might be time to slow things down and take a break from the high energy.
Song Selection for a Dance Party
The most important part of DJing a party is picking songs that will get people on their feet. It's really not hard to do this as there are so many great tunes out there – just pick your favorites!
If you're not sure what songs work best, then here is a list that will help get the party started:
"Party Rock Anthem" by LMFAO
"Don't Stop Believin'" by Journey
"I Gotta Feeling" by Black Eyed Peas
"Uptown Funk" by Mark Ronson ft Bruno Mars
"Hey Ya" by Outkast
"Happy" by Pharrell Williams
"Shake It Off" by Taylor Swift
It's also a good idea to have some slower songs for when people need or want to take a break from the high energy of partying. A great option is a slow song.
You can't go wrong with songs from – Michael Jackson, Whitney Houston, Bruno Mars, Dr. Dre, and Justin Bieber. Try some other artists like Dua Lipa, Charli XCX, Icona Pop, or Sean Paul. Play some fun songs like – Jump Around, Bust a Move, or Wanna Dance with Somebody.
What's your go-to song when you're looking for an instant mood change?
---
Should the warm-up be from the Billboard Top 100?
DJs who have booked their first gig are probably looking for ways to get the dance party attendees fired upright on the get-go. However, that's not a smart move. Think about it; you play songs off of the Billboard Top 100 best party songs right as the first person walks through the door – You might have wasted some of your best songs.
However, this isn't to say you can not play anything from the Billboard Top100. Everything done in moderation is welcomed. You need to be wary of the fact that you can't spend the entire night shuffling back and forth between the same Top Ten songs.
---
Pace Your Set
Pacing your set doesn't necessarily mean raising the volume by one with each song, nor does it imply going from smooth jazz to heavy metal. Once you're familiar with the vibe the party-goers are giving off, and what they're responding to, you take it up a notch.
Let's say it's a house party and people are gathering around to go with an example. The first few people who are coming up are awkward around one another and are probably hanging around by the drinks table. What does that tell you?
For DJs the rules are somewhat the same. You read the room and figure out the vibe. You plan whether or not the attendees will go rowdy or stay calm, and then you set the pace with the music.
---
Play What's Trending
While it isn't advised to play what's trending right from the get-go, once you've set the pace and people are making their way onto the dance floor, you can start playing what's trending. Again, you can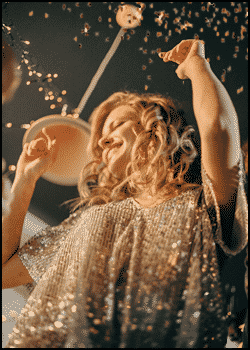 start playing top 100 what's trending as your warm-up, but try keeping the top songs in your arsenal for when the dance party takes off.
For example, when Silento's song was on the charts, every party had to have to Watch Me (Whip/Nae Nae) playing. Simultaneously, everyone at the dance party knew they had to dance in an iconic manner when the song was playing.
It was a classic example of triggering a feeling and then reacting with what they associated with that feeling. For a dance party, we're aiming at channeling fun.
Always aim towards playing whatever is trending as the night goes on. When you feel like there is a sufficient amount of people on the dance floor, you bring out the secret weapon.
The most important part of DJing a party is picking songs that will get people on their feet. It's really not hard to do this as there are so many great tunes out there – just pick your favorites!
---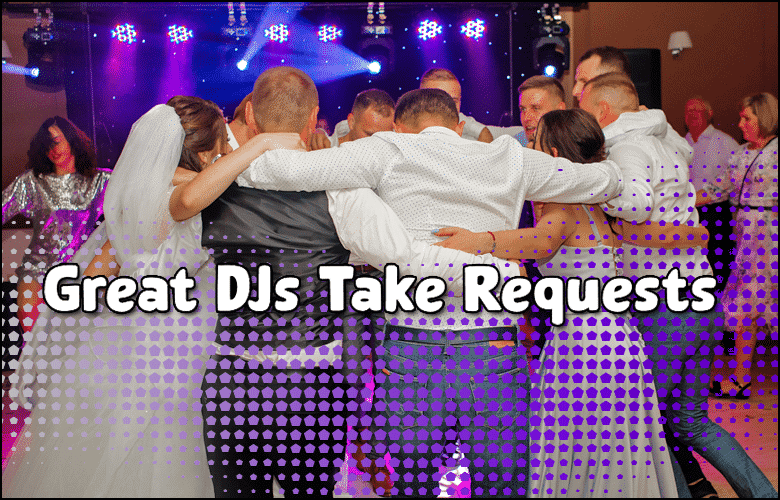 Take Requests
Last but not least: take requests. As either a party host or a DJ, you're supposed to let the dance party-goers decide the sort of music they're into. Understandably you could achieve this by reading the room and catching vibes, but it's sometimes pretty easy when the guests themselves request specific songs.
Is it something you anticipated? Probably not. However, is it necessary! Again, the gist of the party might be obvious, but you can't understand what sub-sets within the party want to listen to. Perhaps the bride's friends like a particular music genre and want that to be played during their dance party.
Therefore, it's perfectly reasonable to take requests; in fact, you should even specify that at the beginning of each party to make sure people in attendance are comfortable enough to bring their choice forward.
Another great thing about taking requests is that it gives people a 'cheat code' of sorts at what sort of music the crowd is interested in listening to. If someone asks for nostalgic songs to play and more than a dozen people are vibing to the music, you pace it from there.
---
---
Conclusion
Whether you're hosting a party at home or out on the town, these songs are sure to get people up and dancing. With this list of tunes in your back pocket, it will be easy for you to plan an unforgettable night with friends! Which song do you think is guaranteed to make everyone jump out of their seat? What's your favorite fun time music playlist?
---
---
Read More
---
Pins for Pinterest
If you like what we see feel free to share some love on Pinterest <3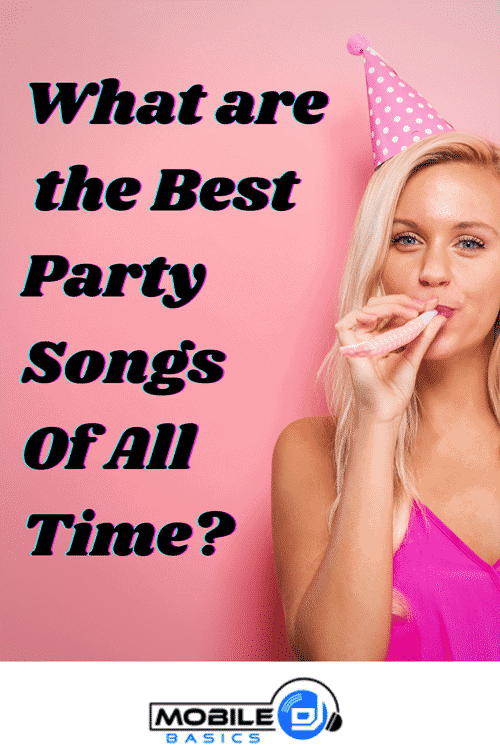 Best Party Songs That Always Get People Dancing – 2023