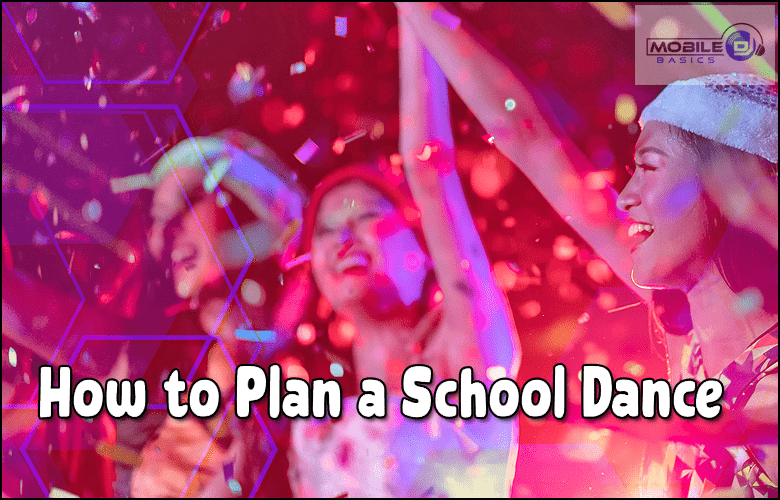 When planning a school dance, there are many factors to consider in order to make sure the event is successful. Figure out the big stuff first. The date and time, type of dance, who will be invited, volunteers and teachers, what the theme will be and what kind of refreshments and decorations will be needed are all important elements to think about.
Additionally, you'll need to ensure that the venue is suitable and that there are enough chaperones to supervise the event.
By following these tips, you can be sure to plan a school dance that everyone will enjoy!
How to Plan a School Dance
School Dance planning can be a daunting task, but with the right tips and advice it can be a lot easier.
In this article, we will provide you with everything you need to know in order to throw a successful school dance.
So without further ado, let's get started!
What to consider when planning a school dance
Date and Time
You'll need to make sure that the date you choose doesn't conflict with other social events, the big game, or school events, and that it's a time when a large number of students will be able to attend.
For example, a Friday or Saturday evening would typically work well.
You'll also need to consider how long the dance will last – most school dances last for 2-4 hours.
What type of dance will it be?
Are you planning a formal dance or a more casual affair?
Formal dances tend to be more elegant and provide an opportunity to dress up, but they can also be stuffy and uptight.
Casual dances are more relaxed and fun, but they may lack the sophistication of a formal dance.
Who will be invited?
One of the big questions is always: who will be invited? Will it just be students, or will students be able to invite friends from other schools? Many schools allow registered guests.
What is the budget for the dance?
Before you can start planning the perfect school dance, you need to set a budget.
How much money do you have to work with?
This will determine how big or small your school dance can be. A larger budget will give you more options.
How much are the students paying for a ticket?
Planning a school dance can be a lot of work, especially when it comes to figuring out how much money to charge for tickets. You want to make sure that ticket prices are priced so everyone can afford to come.
So how much to charge? A easy way to start is with the cost of the DJ and any other expenses, such as decorations or refreshments.
Once you have a total amount, you can then divide it by the number of students who might be attending. This will give you a ballpark figure for how much each student should pay and how much ticket sales will be.
Start selling tickets to the student body as soon as you have a Date, Location and Theme picked. Don't wait until the last minute. Post about it on your social media accounts.
What is the theme for the dance?
So you're planning a high school homecoming dance, back to school or winter dance, and you want to make sure it's a night to remember.
The one thing you need to do is decide on a theme.
A popular option for school dances is the whiteout party. This involves everyone wearing white clothes and decorating the venue with white lights.
Another option is the blacklight dance, where ultraviolet lights are used to create an fun colorful glow.
For something a little more formal, you could go for a masquerade theme. This would involve guests wearing masks and possibly clothing from a different era.
Or, if you're looking for theme ideas that are truly unique, you could try a Netflix-themed dance. This would involve dressing like your favorite Netflix show characters..
Do you have enough volunteers and teachers?
School Dance planning can be a lot of work, but it's worth it when the event is a success.
One of the most important things to think about is whether you have enough volunteers to help with the planning and running of the event. Get the school's student government association and class officers involved along with parent volunteers.
Hire a professional DJ or student DJ?
One of the biggest decisions school leaders have to make is choosing the right music for the occasion.
One option is to hire a professional DJ who can get the crowd moving on the dance floor with popular hits.
Another option is to let students take charge of the music by having them act as DJs themselves.
Both options have their pros and cons.
Professional DJs can be expensive, but they usually have a wide range of songs to choose from and can get people dancing even if they're not familiar with the music.
Student DJs may be cheaper, but there's always the risk that they'll play songs that are inappropriate for a school setting.
---
How to choose the right DJ for your school dance
Choosing the right DJ for your school dance can seem like a daunting task, but it doesn't have to be!
There are a few key things to keep in mind when making your decision.
First, what kind of music do you want to be played? Make sure to ask potential DJs if they have a set playlist or if they're open to suggestions.
Second, what is your budget? Some DJs may charge an hourly rate, while others may have a flat fee for the event. Be sure to ask about pricing upfront so there are no surprises later on.
Finally, does the DJ mostly DJ weddings or school events? Pick a school dance DJ that will have new music and know what the students want to hear and know what the teachers do not want to hear.
With these factors in mind, you'll be sure to find the perfect DJ for your school dance!
---
Planning a School Dance – FAQ
How long does it take to plan a school dance?
You will need to start planning your school dance 6 months in advance.
If you're in charge of planning a school dance, you might be wondering how far in advance you need to start working. The answer, of course, depends on the size and scale of the event.
A small school dance can usually be planned reasonably well with just a few months of lead time, but a large school dance will require much more advance planning.
What are the 3 dances in high school?
School dances are a staple of the high school experience. Homecoming, prom, and winter formal are all highly anticipated events that give students a chance to dress up, have fun, and share special moments with their friends.
Homecoming is typically held in the fall and is a celebration of the school year.
Prom is usually held in the spring and is a more formal affair.
Winter formal is typically held in the winter months and is often themed around holidays or snow.
All three dances are cherished memories for many high school students.
Does a School Dance have to be at the school?
Does a school dance have to be at the school? The answer is no, it does not have to be at the school.
You can have your school dance anywhere. For smaller dances the school is the best place. for a large event you will need to rent a venue.
---
Conclusion
That's it! You now have all the information you need to plan a school dance that your students will love. School dance planning can be a lot of work, but it is so worth the effort.
We hope you found this guide helpful and that it gives you the confidence to go out and plan an amazing school dance that your students will love.
Have a Great Time!
---
Read More
---
---
---
Pins for Pinterest
If you like what you see, feel free to share some love on Pinterest <3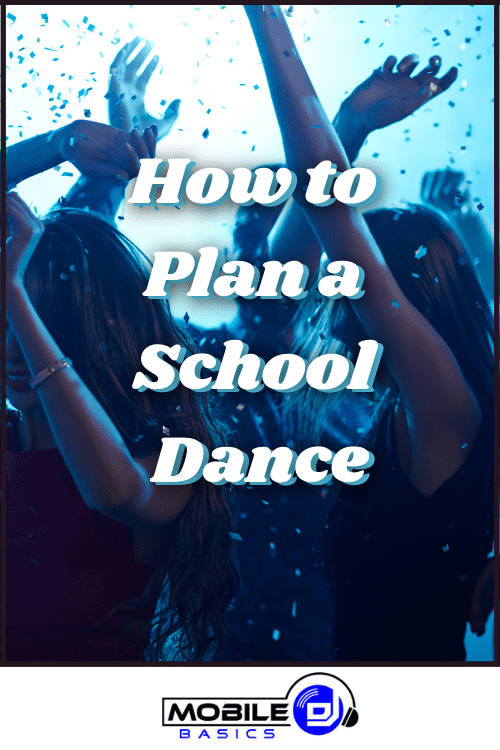 How to Plan a School Dance | The Ultimate Guide to School Dances 2023
From discovering new songs to getting more gigs, I'm excited to share the wealth of knowledge I've gained through many years of DJing. [email protected]