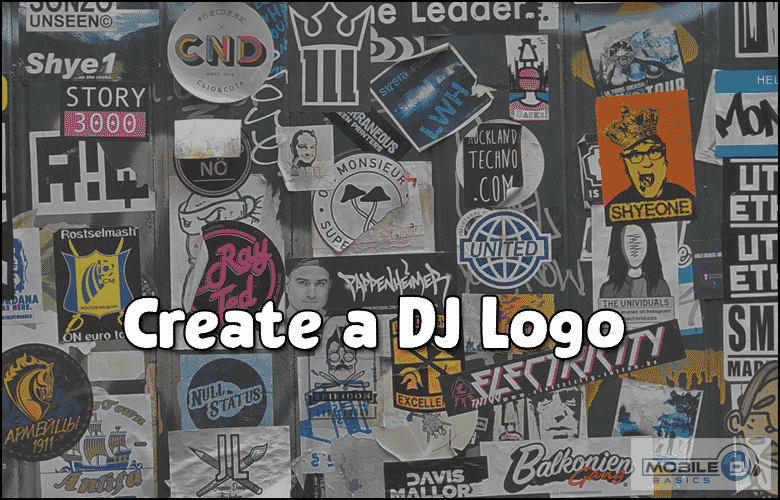 As a mobile DJ, it is important to have a logo that represents you and your brand. Your logo will be the first thing potential fans see, so it's important to make a good impression.
In this article, we'll discuss how to create your own DJ logo that stands out from the competition and accurately represents the types of events you want to book.
Create a DJ Logo
Creating a mobile DJ logo isn't as hard as you might think. Start by thinking about DJ Logo inspiration and the types of events you want to book, style of music you want to represent and what kind of image you want to project.
Once you have those ideas in mind, it's time to start designing and sketching out some possible design elements. Be sure to use bright colors and interesting fonts that will really stand out.
And finally, don't forget to add your contact information so potential fans can reach you!
With these tips in mind, you should be well on your way to creating a truly memorable personalized DJ logo.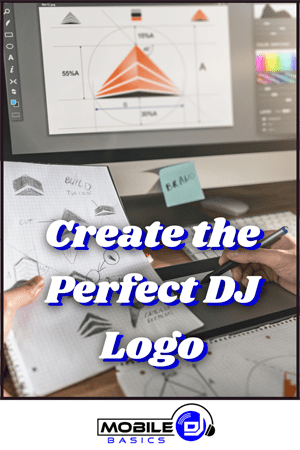 ---
What is a DJ logo
DJ logos are a key part of a DJ's branding. They help to communicate what a DJ is all about and can be used on everything from business cards to website banners.
DJ logos typically feature an image of a turntable or DJ equipment, along with the DJ's name or initials.
In some cases, DJ logos may also include additional images or graphics that reflect the DJ's style or personality.
Ultimately, the perfect logo should be unique and memorable, making it easy for potential clients and fans to identify the DJ's brand.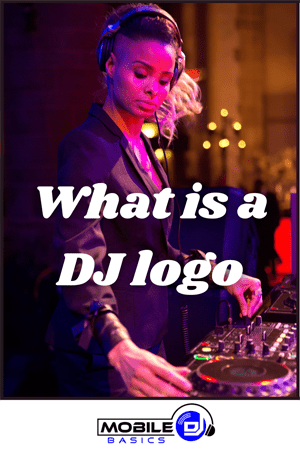 ---
Why do you need a DJ logo
DJ logos are important for a few reasons.
Brand
First, they help to establish your brand. A DJ logo should be unique and recognizable, so that potential customers can easily identify you and your music.
Trust
Second, DJ logos can help to build trust with potential customers. A professional-looking logo helps to show that you're serious about your craft, and that you're committed to providing high-quality music.
Stand Out
Finally, DJ logos can help you stand out from the competition and other djs. In a crowded market, a well-designed logo and social media pages can help you stand out from the pack and attract new business.
So if you're a up and coming DJ that is looking to build a successful DJ career, make sure to invest in a quality DJ logo.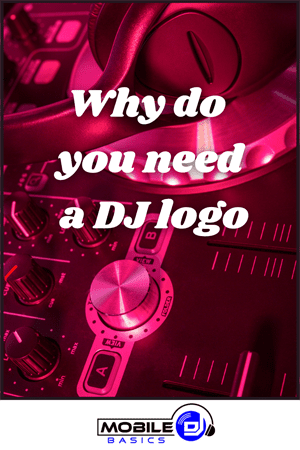 ---
How to create a DJ logo
When it comes to a professional DJ logo, there are really two main options: create your own, hire a designer. If you're feeling creative and have some basic graphic design skills, then making your own DJ logo can be a fun.
Create Your Own Logo
If you decide to create your own, start by brainstorming a list of DJ-related keywords that describe your brand. Once you have a list of keywords, try to create a visual representation of each one.
Once you have a few ideas sketched out, choose the one that best represents your brand and start refining it. You can use the DJ Logo maker to start creating your own logo or just look for inspiration.
Hire a Professional Logo Designer
However, if you're not confident in your design abilities, or you want something truly unique and professional-looking, then hiring a designer is probably the best way to go.
There are many great designers out there who specialize in creating DJ logos, so finding one that you click with should be relatively easy.
So if you're looking to create a DJ logo that really stands out, hiring a professional designer is the way to go. They will help you through the design process and figure out what logo type you need.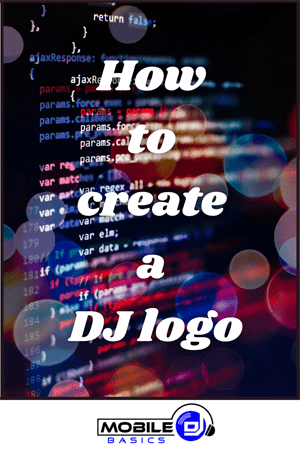 ---
What to include in your DJ logo
Most DJ logos incorporate some or all of the following elements: the DJ's initials, Company Name or Business Name, a graphic representation of a turntable, and audio equipment.
Some DJ logos also include a tagline describing the DJ's style of music or focus.
By including some or all of these elements in your DJ logo, you can create a strong visual brand that will appeal to your target audience.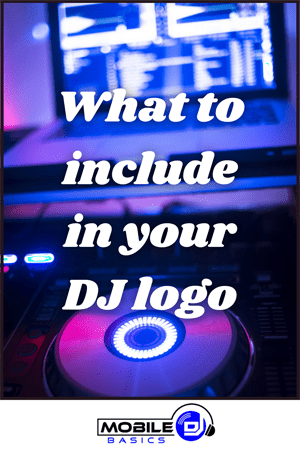 ---
Tips for choosing the right DJ logo
When choosing a DJ logo, it is important to consider the following elements:
– The type of music you play: Your DJ logo should reflect the type of music you play. If you specialize in a certain genre, consider using elements that are associated with that genre in your logo.
– What types of event you work: If you DJ weddings, bar mitzvahs, parties, or other events, be sure to incorporate that into your logo.
– The colors you use: The right colors in your DJ logo should reflect your personal style. Use a color palette that represent you and will appeal to your target audience.
– Font Styles: The logo text you use in your logo should be easy to read and reflect the type of music you play. If you are a hip hop DJ, for example, you might want to use custom typefaces than if you were a wedding DJ.
– Images: In addition to textual elements, consider using images in your DJ logo. Images can help convey the type of music you play or the events you DJ.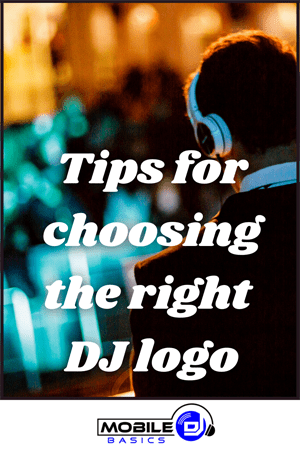 ---
Where to get a Logo created
There are a few ways that you can get a DJ logo created. You can hire a professional graphic designer to create one for you from Fiverr, Upwork, or you can use a DJ logo maker.
If you decide to hire a professional graphic designer, make sure to give them some examples of logos that you like so they can get an idea of the style that you are looking for.
It is also important to give them an idea of what your DJ business is all about so they can create a logo that accurately represents your brand.
If you decide to use an online logo maker tool, there are many different options to choose from. Some of these DJ Logo maker tools are free, while other logo maker applications will charge you a small fee. Be sure to read the reviews before choosing one so you can find the best tool for your needs.
If you want to try creating a free DJ logo design yourself, there are many online resources that can help you.
Canva is a great option because this logo editor offers a large selection of free templates and tools that make it easy to create a professional looking logo. Take a look at our article about using Fiverr to create your own DJ Logo.
Simply select the logo templates that you like, add your text and DJ business name, and create your perfect DJ logo instantly – then download your DJ logo designs when you are finished.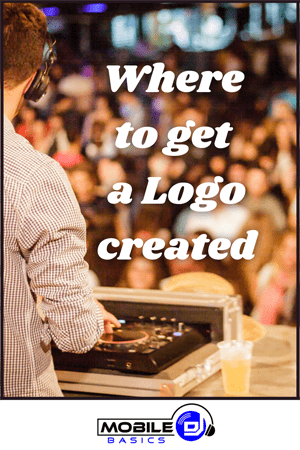 ---
Conclusion
When you're happy with your final design, it's time to get feedback from friends and family (or an online community). Make sure they understand what you're trying to achieve with your perfect DJ logo.
If they have suggestions for improvement, take them on board – it could make all the difference! After that, it's time to get your unique DJ logo out there into the world.
Make sure it features prominently on all your social media profiles, websites and marketing materials. And with that, you'll be well on your way to building a successful brand as a mobile DJ!
---
Read More
---
---
---
Pins for Pinterest
If you like what you see, feel free to share some love on Pinterest <3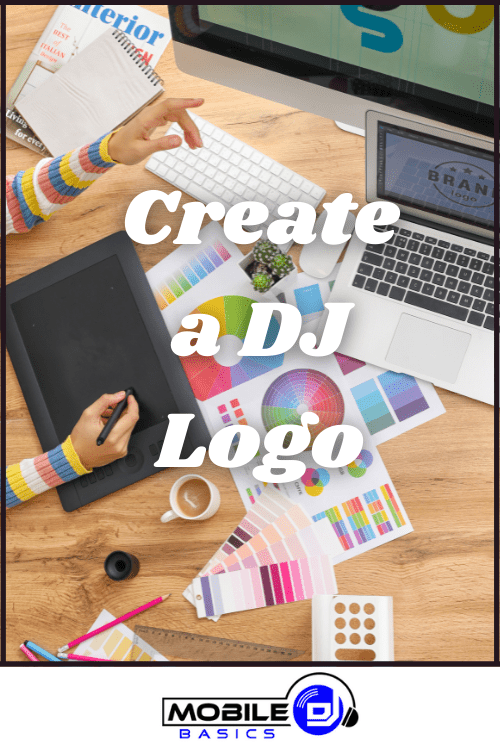 Create a DJ Logo | Help Your Company Look Professional in 2023
From discovering new songs to getting more gigs, I'm excited to share the wealth of knowledge I've gained through many years of DJing. [email protected]