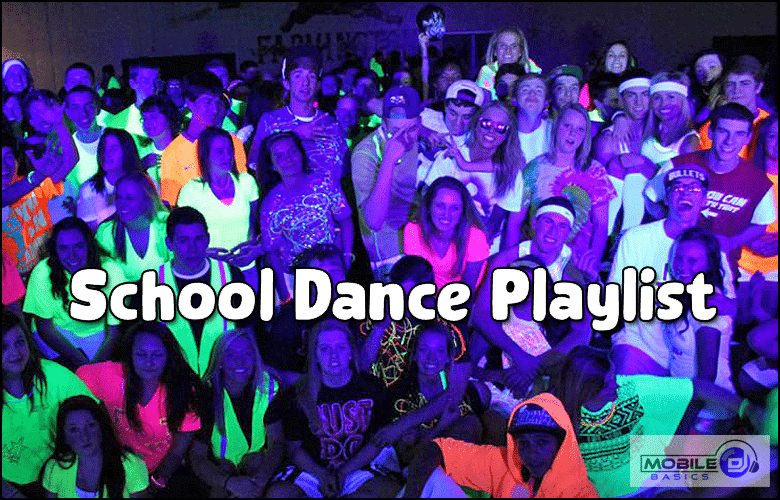 We make this song list to help School Dance DJs find New Songs for the school events that they DJ. Read our Article about >> How do DJs find New Music? It can be a challenge to keep up with all the new music that the students listen to. Besides finding new songs – you will also need to figure out if the song's content is age-appropriate for your event. Clean or Radio Versions of the songs would be preferred.
Prom Songs
Summer Songs
Prom Themes
---
School Dance Playlist 2021
Song Lists for High School, Jr High School, Middle School Dances
New School Dance Songs
Olivia Rodrigo – good 4 u (Clean)
Doja Cat – Kiss Me More (Clean( (TikTok)
Saweetie – Fast (Motion) (Clean)
Bella Poarch – Build a B*tch (Clean)
Coldplay – Higher Power
P!nk – All I Know So Far
BIA – WHOLE LOTTA MONEY (Clean) (TikTok)
Dixie – F***BOY (Clean)
Justin Bieber – There She Go
DJ Khaled – LET IT GO
Tai Verdes – A-O-K
Olivia Rodrigo – déjà vu
Justin Bieber – Peaches (Clean)
Katy Perry – Electric
Internet Money – His & Hers
girl in red – Serotonin
Nelly – Lil Bit
DJ Khaled – I DID IT (Clean)
DJ Khaled – EVERY CHANCE I GET
Lil Nas X – MONTERO (Clean)
Nicki Minaj – Seeing Green (Clean)
Ashe – Me Without You
Trippie Redd – Miss The Rage
T-Pain – I Like Dat
Machine Gun Kelly – love race
---
---
New Songs 2021
Tate McRae – bad ones
Surfaces – Next Thing (Loverboy)
ILLENIUM – Sideways
Sasha Sloan – when was it over?
Surfaces – Wave Of You
Selena Gomez, ZAYN – Never Love Again
JP Saxe – Like That
Lele Pons – Al Lau
TONES AND I – WON'T SLEEP
Anitta – Girl From Rio
Lost Frequencies – Rise
girl in red – Body And Mind
Ben Platt – Imagine
Regard- You
Gracie Abrams – Mess It Up
Twenty One Pilots – Choker
---
New Slow Songs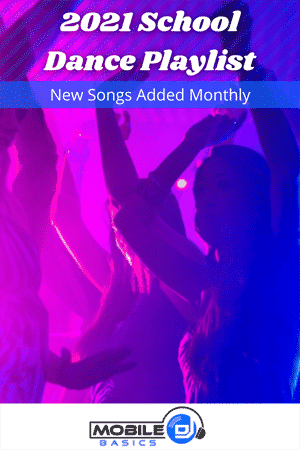 Billie Eilish – Your Power
Julia Michaels – Little Did I Know
Mimi Webb – Good Without
H.E.R. – Come Through (Clean)
Kygo – Gone Are The Days
Conan Gray – Astronomy
Sam Fischer – Simple
Zoe Wees – Ghost
PJ Harding – Dear August
Julia Michaels – Love Is Weird
Rag'n'Bone Man – Anywhere Away from Here
Chloe George – ghost town
keshi – beside you
Ella Henderson – Let's Go Home Together
Ashe & FINNEAS – Till Forever Falls Apart
Always find Clean Versions of the Songs You Play
Top 300+ Best Slow Songs of all Time | Powerful Love Songs
---
Dance Songs

Issam Alnajjar – Turning Me Up
Martin Garrix – We Are The People
Dimitri Vegas – Too Much
Cheat Codes – Lean On Me
Silk City, Ellie Goulding – New Love
Years & Years – Starstruck
Dimitri Vegas – We'll Be Dancing Soon
Ookay – Deep With Me
Joel Corry x RAYE x David Guetta – BED
Benny Benassi & Bloom Twins – DayDream
Bebe Rexha – Sacrifice
Lucas & Steve x Blackstreet – No Diggity
Alesso & Armin van Buuren – Leave A Little Love
Steve Aoki & Farruko – Aire
R3HAB x Fafaq x DNF – Ringtone (Sorry I Missed Your Call)
---
Best New Prom Songs 2021 | Create a Memorable Prom Dance
---
New Country Songs 2021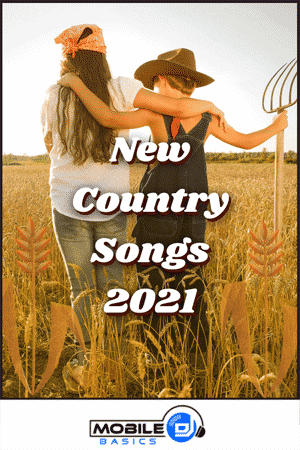 Josh Turner – Would You Go With Me (TikTok)
Dillion Carmichael – Since You've Been in it
Taylor Swift – Mr. Perfectly Fine
Maddie & Tae – Mood Ring
James Barker Band – Over All Over Again
Chayce Beckham – "23"
Casi Joy – Namaste
Sam Riggs – Daisy
Flathead Cavalry – Some Things Never Change
Laine Hardy – Memorize You
Billy Currington – We Are Tonight (TikTok)
New Country Slow Songs
Luke Bryan – Waves
Drew Baldridge – She's Somebody's Daughter
Thomas Rhett – Country Again
Kelsea Ballerini – half of my hometown
Margo Price – Long Live The King
Kaylee Rose – Greenville
Summer Dean – You're Lucky She's Lonely
Lainey Wilson – Things A Man Oughta Know
The Steel Woods – Aiming For You
John R. Miller – Shenandoah Shakedown
Cody Johnson & Willie Nelson – Sad Songs and Waltzes
Song Lists Updated Monthly
---
Top Songs | School Dance Playlist 2020

Here is a Song List for High School, Jr High and Middle School Dances 2020
BLACKPINK – Ice Cream
24kGoldn – Mood
Jason Derulo – Savage Love
24kGoldn – Mood (Clean Version)
Justin Bieber – Lonely (Clean Version)
Surf Mesa – ily (i love you baby)
Shawn Mendes – Wonder
Machine Gun Kelly – Forget Me Too
Ariana Grande – positions
Joel Corry x MNEK – Head & Heart
Jonas Brothers – What A Man Gotta Do
BLACKPINK – How You Like That
Chloe x Halle – Do It
Gabby Barrett – I Hope
Lady Gaga, Ariana Grande – Rain On Me
Dua Lipa – Break My Heart
Selena Gomez – Rare
Harry Styles – Adore You
DaBaby – ROCKSTAR
---
Classic School Dance Songs
Favorite Classic Songs Played at a Middle School Dance or High School Events
Cupid – Cupid Shuffle
Taylor Swift – Shake It Off
Billie Eilish – Bad Guy
Mark Ronson – Uptown Funk
Luis Fonsi – Despacito
Drake – In My Feelings
Lil Nas X – Old Town Road
Jessie J – Bang Bang
Rihanna – Pon de Replay
Ariana Grande – thank u, next
The Black Eyed Peas – I Gotta Feeling
Justin Timberlake – Can't Stop the Feeling
Miley Cyrus – Party In The U.S.A.
One Direction – What Makes You Beautiful
---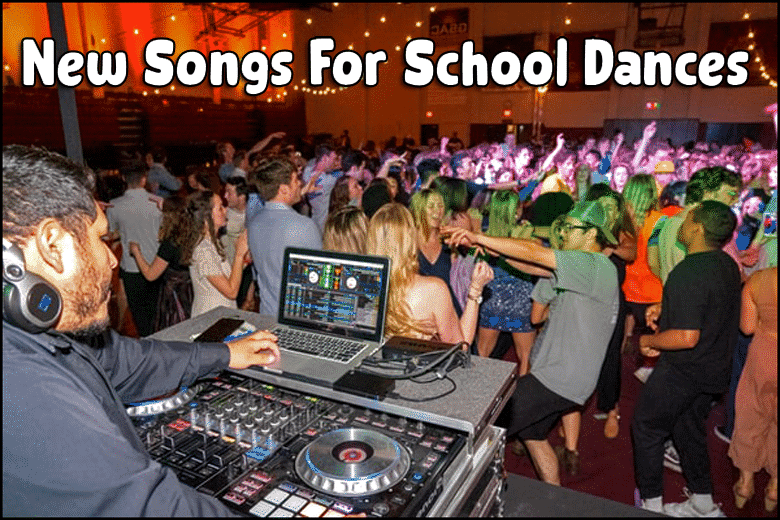 High School and Middle School events have been a social pastime for as long as we can remember. From Back to School, Homecoming, Prom, SnoBall, Spring Parties, to Valentine's Day Ball. There's a dance for just about everything depending on where you are.
Of course, what makes or breaks a dance is the music that is played. Students can tolerate just about any shortcomings when planning a dance.
However, a not-so bangin' school dance can have the students heading for the door faster than the bell itself! Music isn't just the staple to any event– it is the event. It's good to keep the following in mind when curating a High School or Middle School Dance song list:
Students Want To Dance
Sub-par decorations? Meh. No snacks? Whatever, Micky D's is up the road. Bad music? Absolutely unforgivable. Especially with today's younger generations.
Students go to dances to dress up and express their energy. All of which is mostly done through a dance party and mingling.
Be sure to add any dance mixes or shuffles that everyone knows and can participate in.
Students Want Nostalgia
Throwbacks are also good because students aren't regularly listening to them. The classic hits know how to get everyone in a mood. All of which is a must for your dance party. The classic hits foster a positive and inclusive environment for your dance party.
Students Want To Sing Out Loud
We all know singing feels good. No matter how terrible we are at it! A sign that your school event is a success is that students are jumping around and singing along. Singing along helps students break out of their shells and get more comfortable with their classmates.
Including the best karaoke hits to your playlist is a must. Of course, don't add too many sing-alongs, or else you might wear them out!
Kids Want a Break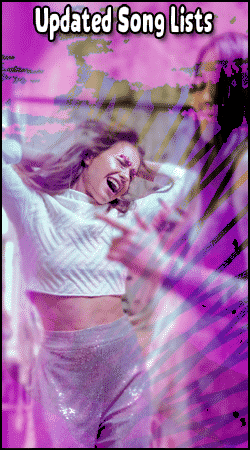 Most of your playlist should energize your dance party occasionally throw a low tempo song that isn't easy to dance and sing along to. Play a Slow Song.
Students need a moment to catch their breath, sit down, use the restroom, and check their phones. Nothing can kill their vibe more than catching their breath and their favorite song coming on!
Know the Students
Popular music varies depending on regional differences. Country may dominate one area, yet hip hop and rap may dominate another.
Some places may have an intense local music scene where students listen to local artists. For the most part, you should aim to diversify while considering what most students will enjoy. New music comes out every week.
It can be tough to keep up-to-date with the current hits. The best thing about doing high school and middle school dances is the requests. The students will request songs.
New songs that you might not have. But after that dance, you can get the songs for the next dance. Plus, each school has its favorite songs. Once you get to know them and get them – the dances will become more fun to DJ.
Pro Tip – You can ask for song request weeks before the dance. It can be as simple as a Google form. Setup a online request site for each dance.
Always Play Clean Versions of Songs for Your School Dances.
---
Conclusion
School Dance DJs play a range of music genres. Knowing what students like is key to curating a fun dance playlist for successful middle school dances or high school events.
---
---
Read More
---
Pins for Pinterest
If you like what you see, feel free to share some love on Pinterest <3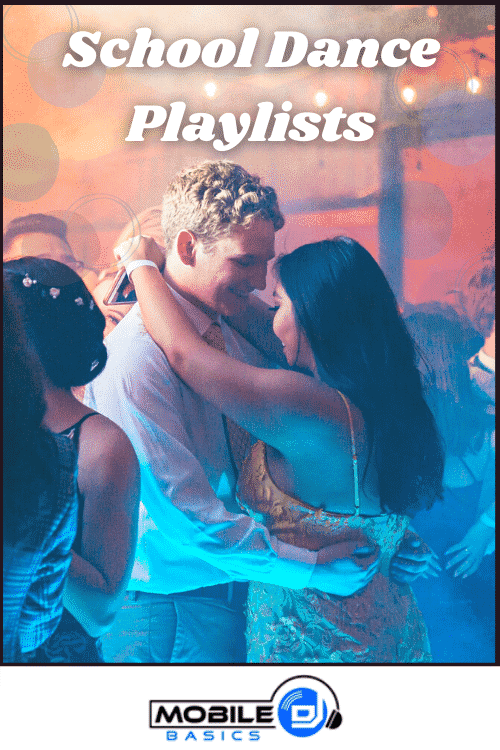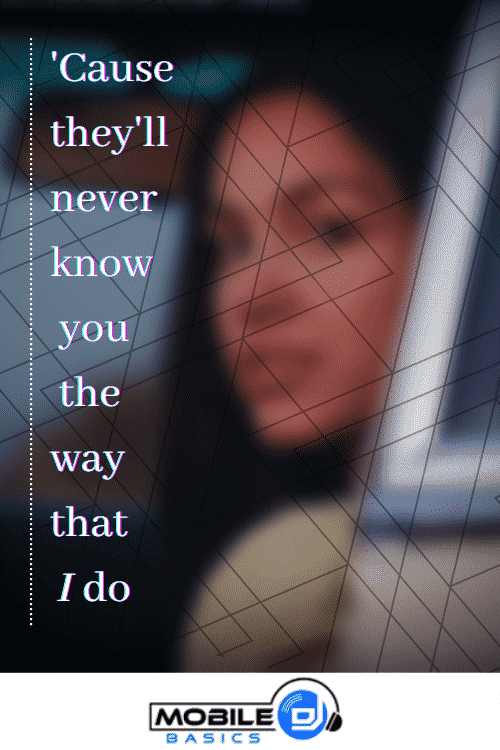 <
School Dance Playlist 2021 | Exclusive Song Lists For School Dance DJs